GOP mega 'Dark Money' donors, who have been blessed with an abundance of riches since the 2008 Great Recession while most of us who lost ground, are still recovering, had been pushing for US lawmakers to end ACA Obamacare in 2017 to pay for their 2017 GOP tax cuts bill. Nothing else matters to them.
This GOP donor class is very motivated to secure/ protect their wealth to where they can be counted with the other factions that comprise President Donald Trump's base of voters. to stick by him like glue.  The other factions include the anti-immigration zealots; Evangelicals as the anti-climate change science, anti-abortion and anti-LGBTQ rights crowd; the racists which includes those who are the anti-Semitics and anti-Muslim: and the NRA second amendment enthusiasts. This coalition of dispirit groups are very loyal to President Trump because, frankly, they've nowhere else to go.
Here is the rest of the story…
On February 7, 2019, Alan Holmes, Peter Cary, Joe Yerardi and Chris Zubak-Skees of Mother Jones penned the following report, "Billionaires Flooded Republicans' Coffers Just Before the Tax Cuts Passed" ("We're shocked! Shocked!)
Excerpts:
"In late June 2017, Texas political mega-donor Doug Deason had a stern message for Republicans seeking  campaign donations: The "Dallas piggy bank" was closed until they repealed Obamacare and passed major tax cuts. Deason said he had urged about two dozen of his wealthy Texas friends to do the same. The billionaire Koch brothers Charles and David also hinted at withholding money."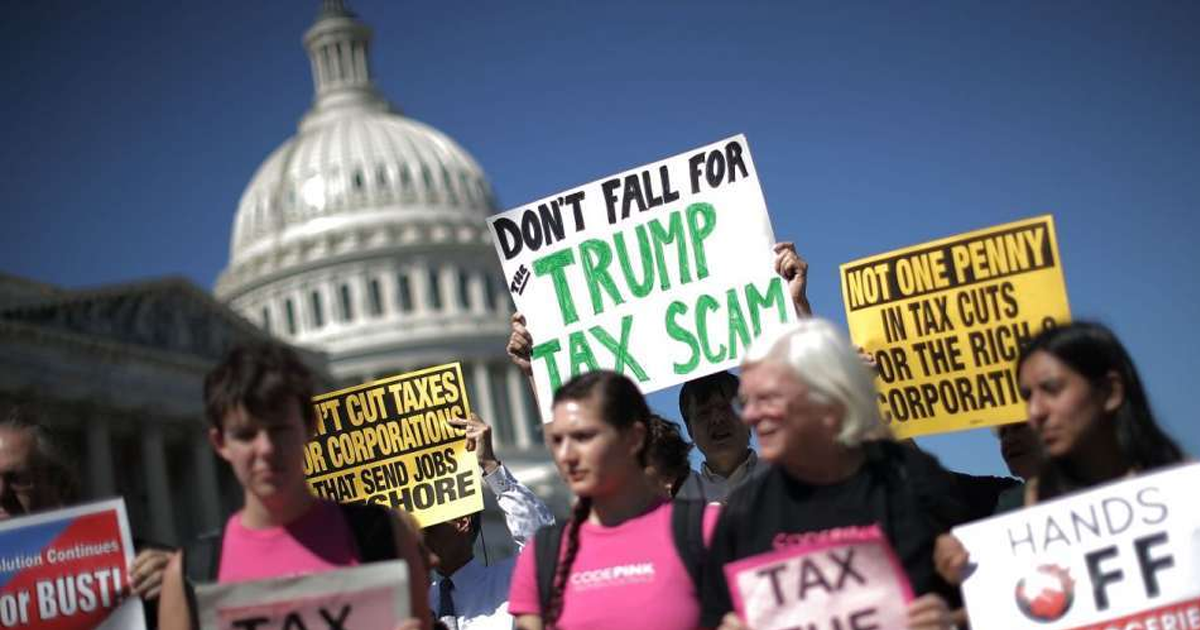 "Just weeks later, the GOP effort to repeal Obamacare collapsed. Tax reform, which one Republican senator said would make repealing Obamacare look like a piece of cake, ominously loomed as the next item on the GOP agenda, and time was running out. Panic set in. By November, as Congress struggled to push a massive tax cut bill forward, Rep. Chris Collins from New York summed up the stakes: "My donors are basically saying: 'Get it done or don't ever call me again.'"
"Lawmakers got it done. Just days before the holiday break, relieved Republicans delivered those wealthy donors what they wanted: one of the biggest tax cuts in history, one that would almost exclusively benefit the wealthy."
"From the looks of it, GOP politicians got what they wanted, too. From the time the tax bill was first introduced on Nov. 2, 2017, until the end of the year, a 60-day period, dozens of billionaires and millionaires dramatically boosted their political contributions unlike they had in past years, giving a total of $31.1 million in that two months, a Center for Public Integrity analysis of data from the Center for Responsive Politics found."
"The Center's analysis found that 144 wealthy donors, some household names and some behind-the-scenes, contributed at least $50,000 to Republicans and conservative groups in that time frame. For 87 of those, three out of five, the surge of giving at year's end reflected a marked change in their giving behavior. These well-heeled donors increased the share of their annual giving in the last two months of 2017 compared with previous off-year elections going back to 2009."
"Most telling, say campaign finance experts, is that 25 wealthy donors gave all their 2017 money in the final two months of the year, the first time they did so during the previous four off-election years—2009, 2011, 2013, 2015, according to the Center's analysis of data collected by the Center for Responsive Politics. The contributions the Center analyzed do not include the hundreds of millions of dollars given to dark money groups, which are not required to identify donors."
"The evidence shows that big donors, collectively, acted to leverage their clout to help push through the tax cut law that would enrich the kinds of corporations, limited partnerships, real estate holdings and huge investments that many of them own, campaign finance experts say."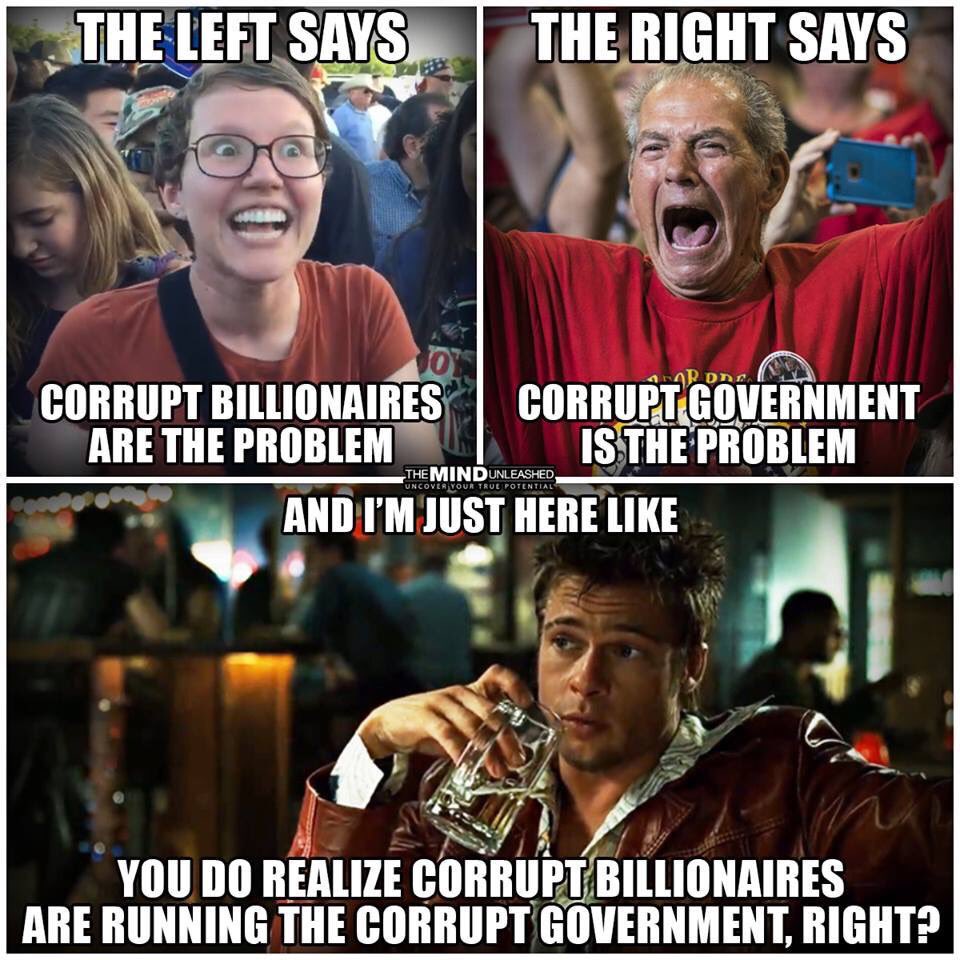 "For sure, donors give for many reasons, but the timing of the donations, said Tom Ferguson, professor emeritus at the University of Massachusetts in Boston and an expert in money  and politics, provides "a solid block of evidence that points to some very grateful people rewarding their champions."
"Grateful people such as Deason, who according to campaign finance records nearly shut down all donations to Republicans until the tax bill looked certain, told the Center in an email that holding off giving "certainly got some legislators' attention but I think they were probably swayed by their own constituents who were giving them an earful."
"Not all wealthy donors march in lockstep. The Center found some big contributors give all year long, with their largesse ebbing and flowing, and sometimes even between political parties. Thirteen of the late givers to Republican causes also gave a total of $305,000 to Democratic candidates and organizations in the last two months of 2017. But many donors are typically motivated to give at particular moments, campaign finance experts say, and many of these rich donors were motivated to give at the end of 2017, a stretch of time that coincided with a significant political event: the passage of the tax bill that enriched the wealthy—some of the same wealthy donors who Republicans felt were essential to their survival."
"Such giving is not unusual, said Thomas Stratmann, a professor at George Mason University who has shown how contributions to lawmakers from PACs are aimed at encouraging them to vote for a bill or to reward them for passing it. "Donors say: If you deliver this legislation, then we will pay and contribute" to your campaigns, he said."
"Among the politicians and PACs that benefited directly or indirectly from this flood of largesse were the Republican National Committee; Team Ryan, run by former House Speaker Paul Ryan, R-Wis.; and the Trump Victory committee, which has ties with the RNC and state Republican committees. Also receiving a large share of the contributions were the Congressional Leadership Fund and Senate Leadership Fund, whose goals are to elect Republicans to Congress."
"Among the top three PACs receiving the most money was one operated by Restoration Action, a so-called social welfare organization. At one time, Restoration Action listed on its website more than two dozen goals it was pursuing, including reducing "every federal tax by 25%." Money also went to smaller leadership PACs run by individual lawmakers, such as one managed by Sen. John Cornyn, a Texas Republican and a member of the Finance Committee, which pushed through the tax bill, as well as statewide PACs that support Republican candidates and organizations."
Famous and not so
"The billionaire donors the Center identified as changing their giving pattern represent a Who's Who of GOP megadonors: Stephen Schwarzman, chief executive of the private equity and property firm Blackstone Group L.P., and his wife Christine; Elliott Broidy, head of investment firm Broidy Capital Management, who was implicated in questionable business dealings and other matters related to Trump and associates (he denies any wrongdoing); and Joseph Craft III, chief executive of the coal mining firm Alliance Resource Partners L.P., a close acquaintance of former EPA administrator Scott Pruitt, and husband of Kathy Knight Craft, the Trump administration's U.S. ambassador to Canada. Also giving in late 2017 was Imaad Zuberi, who runs venture capital firm Avenue Ventures LLC; Zuberi was named in a subpoena served this month by federal prosecutors as part of an investigation into the Trump inaugural committee. Zuberi, who also has given to Democratic candidates, gave proportionally more in late 2017 than he has in the past, donating $133,900 between the National Republican Congressional Committee and the Trump Victory committee."
"The Koch brothers gave heavily in the last two months of 2017, but they donated late in previous years as well. Still, because they had hinted they were holding off until they saw progress on the tax bill, the donations by Charles and Elizabeth Koch of $247,700 each to Team Ryan—all on Nov. 29, 2017—were noteworthy.Several big multinational companies that saw their tax rates slashed but had rarely given in the waning months of an off-election year also decided to pony up big money at a time the tax law looked certain. Occidental Petroleum Corp. in Houston, one of the three largest oil producers in Texas, gave $300,000 between the Congressional and Senate leadership funds. RAI Services Co., a subsidiary of cigarette giant Reynolds American Inc., gave $250,000 to the Congressional Leadership Fund."
"Smaller companies also stepped out of their giving pattern. Just one day before Trump signed the tax bill into law, real-estate developer Hillwood Development Co. LLC, founded by H. Ross Perot Jr., son of 1990s presidential candidate and billionaire H. Ross Perot, divvied up $1.5 million between the Congressional Leadership Fund and American Crossroads, which is linked to Senate Majority Leader Mitch McConnell and dedicated to Perot did not respond to requests for comment."
"The list also included the not-so-well-known, such as William Austin, chief executive of Starkey Hearing Technologies Inc., the nation's largest privately held hearing-aid manufacturer. He also upped his donations in late 2017 unlike previous years, writing a check for $75,000 to the RNC in December when the House and Senate were hashing out differences between their two tax bills. Austin and his wife, Tani, give to Democrats as well, donating heavily to Democratic causes in the first part of 2017, including to the Democratic Senatorial Campaign Committee."
"Also on the list: Edmund Schweitzer III, founder of Schweitzer Engineering Laboratories in Pullman, Washington, which builds systems that protect power grids, and his wife Beatriz. On Dec. 19, 2017, when the House agreed to the final bill, the couple gave a combined $300,000 to McMorris Rodgers American Dream Project, a joint fundraising committee run by Rep. Cathy McMorris Rodgers, R-Wash., which recruits and funds "candidates who believe in the American Dream," according to her website."
"Among those super-rich were many who had never—or just once— given in an off-year election at any time going back to 2009 but felt compelled to open their wallets in the last 2 months of 2017 to collectively lavish Republican PACs and candidates with millions of dollars. Included in that group were Ronald Lauder, heir to the Estée Lauder Companies cosmetic fortune and president of the World Jewish Congress, a nonpartisan group that advocates for Jewish communities in governments and international organizations; Larry Davis, with LNS Capital in Hawaii, whose wife, Nickie Lum Davis, has been linked to Broidy's business dealings; and Craig Duchossios, chief executive of the Duchossios Group Inc. in Chicago, which owns garage door opener manufacturers and an investment firm."
Link to report: motherjones.com/ 
The story was originally published by The Center for Public Integrity.