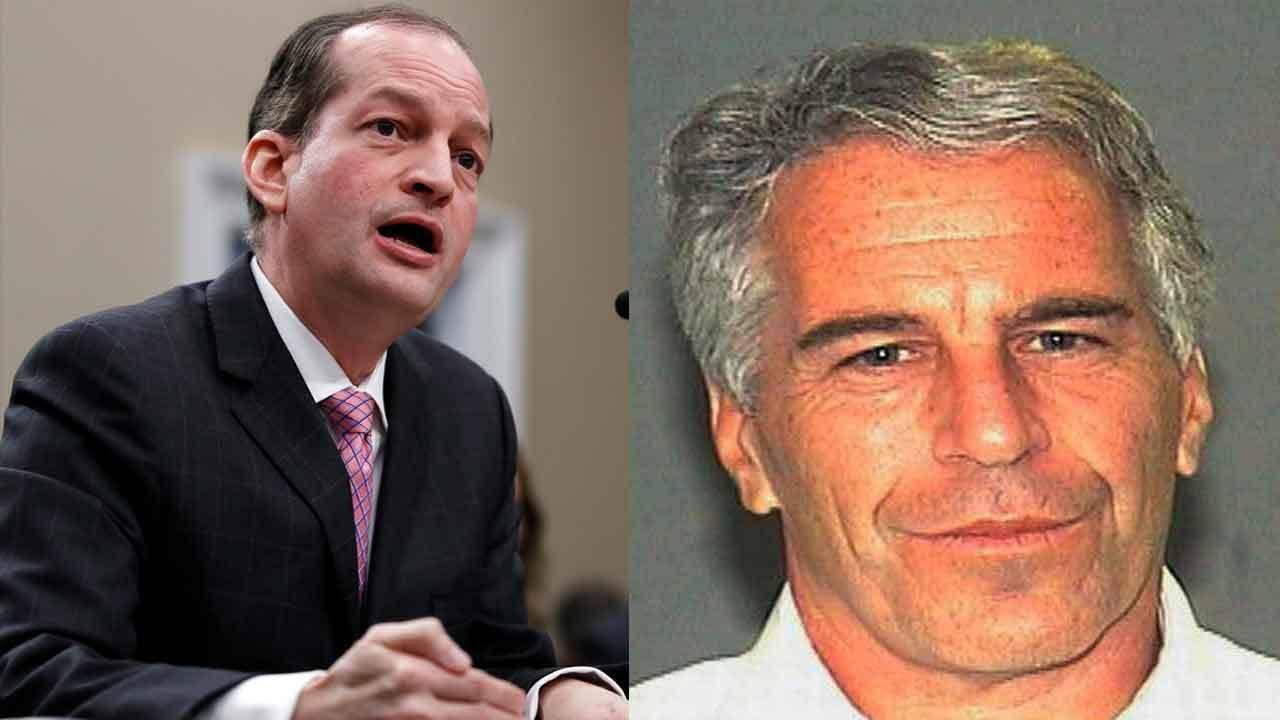 I've been following the Jeffrey Epstein story for some time but it's now time to revisit this narrative as there are newer developments in this tale, occurring in current times. This is the poster case of how justice has been historically metered out differently for men who are very wealthy and powerful. But this paradigm is shifting under the #MeToo movement.
This is the tale, that came of age in the early 2000s, of a mega billionaire who delved into a world of sex trafficking of young girls, many below the age of consent, for the benefit of his own sexual appetites and that of his friends, which was played out in numerous party settings at his various mansions in New York, Palm Beach, Florida, the Virgin Islands and  on his well-appointed luxurious plane.  Many of his friends include power house names such as our current President Donald Trump, former President Bill Clinton, Prince Andrew and celebrities like magician David Copperfield.
Consider this December 5, 2018 SunCo.UK news headlines:

"DUKE AVOIDS COURT …Prince Andrew spared shame of being dragged into underage sex scandal as paedo pal Jeffrey Epstein cuts deal to avoid court case…Billionaire financier Epstein reached a last-minute agreement in the civil case in Palm Beach, Florida"
This hedonistic life style was lived to the fullest for years starting in 2001 until Jeffrey Epstein was charged with tax trafficking in 2008 by the then Miami US prosecutor Alex Acosta.
What has earned the ire of the public for years to come, has to do with the Miami prosecutor, Mr. Acosta  having crafted a plea deal favorable to the defendant, Jeffrey Epstein with his high powered legal team, including Alan Dershowitz and Kenneth Starr, famed for being the lead investigator into President Clinton's sexual peccadilloes. This sweetheart plea deal included his being identified as a sex offender plus up to 18 months of jail time where Mr. Epstein spent part of his days conducting business outside the jail premises, only to be returned by his limo in the evening. For the cherry on top of this incredibly light plea deal, the US attorneys are barred from prosecuting any co-conspirators.
There are several reasons that the Jeffrey Epstein case has been catapulted back into the news headlines in 2019…
One impetus for recent interest in this saga is due to the republican President Donald Trump's appointment of Alex Acosta as his US Labor secretary, who was the Miami prosecutor who in 2008, executed an unbelievable sweetheart deal with Jeffrey Epstein's lawyers.
Around December 2018, the case was garnering the public's attention again because of the hopes raised that there would finally be some new revelations pertaining to the Jeffrey Epstein story due to a lawsuit set for trial in Florida state court but on the 4th of December 2018, Mr. Epstein reached a last-minute settlement
Later, in February 2019, hope for justice regarding Mr. Epstein was revived, when finally, a Miami US court judge rendered a ruling, declaring that the Miami's US Attorney's office broke the law with its 2008 plea agreement with Mr. Epstein because Mr. Acosta's office did not inform the numerous victims involved in this case about the status of this plea agreement until it was a fait accomplis which is counter to existing federal law, requiring this disclosure.
Link to report and judge's opinion: Federal prosecutors broke law in Jeffrey Epstein case, judge rules
Then there was this series of blockbuster investigative pieces reintroducing the US public to the real interest profiles detailing what many of the victims had endured under the thumb of Mr. Epstein, published by the Miami Herald in 2018-2019 by the award winning reporter, Julie K. Brown.
Over the years, others like law enforcement officials and the victims' attorneys involved in this case,  have diligently strived to keep this lurid tale of injustice, alive. Authors like James Patterson and others have written tell-all books on Jeffrey Epstein, Filthy Rich: A Powerful Billionaire, the Sex Scandal That Undid Him, and All the Justice That Money Can Buy.
In addition, there's an upcoming court hearing scheduled around  March  6, 2019, where several news organizations have filed a request to have sealed records related to this Jeffrey Epstein case, unsealed, but the attorney Alan Dershowitz has been doing his best to block this.
Link to related article: miamiherald.com
See: Miami Herald's Julie Brown receives Polk Award for 'Perversion of Justice …
Here's the rest of the story…(There'll be a follow-up post on a case allegedly involving President Trump.)…
On February 22, 2019, Jane Coaston and Anna North of VOX penned the following report, "Jeffrey Epstein, the sex offender who is friends with Donald Trump and Bill Clinton, explained" ("How a money manager to the super-wealthy used his "collection" of famous friends to avoid a prison sentence for molesting young girls.")
Excerpts:
"Jeffrey Epstein could have gone to prison for life."
"The money manager was accused of sexually abusing dozens of underage girls at his Palm Beach mansion between 2001 and 2006. But as Julie K. Brown reports at the Miami Herald, he ultimately got just 13 months in a county jail, thanks to a deal signed by Alexander Acosta, then the US Attorney for Miami and now President Trump's secretary of labor. On Thursday, a federal judge ruled that Acosta's team broke the law by concealing the agreement from more than 30 girls who said Epstein abused them, Brown reports."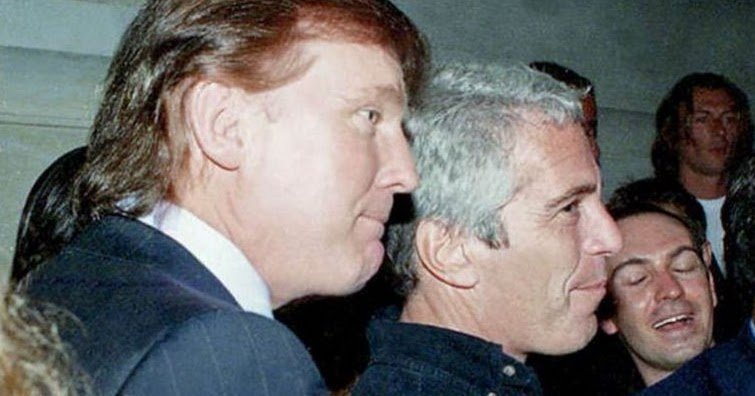 "Epstein has said that any encounters he had with his accusers were consensual, and that he believed they were 18 at the time."
"The story of how Epstein got such a light sentence — and who was involved — is a master class in the power dynamics that have been exposed by the #MeToo movement but have yet to truly change."
"When authorities began investigating Epstein, he assembled a team of private investigators to dig up dirt on the girls who accused him and the police and prosecutors working the case. Then he and his team of powerful lawyers — including Alan Dershowitz and Kenneth Starr — were able to convince prosecutors to go easy on him despite disturbing allegations by a growing number of women and girls. (According to Axios, Dershowitz is still advising Epstein, saying, "He has called me a couple of times about legal issues. I'm still technically his lawyer.")
"Epstein was proud of his "collection" of famous friends, which included Bill Clinton and Donald Trump, and there's long been speculation that some of these friends may have participated in his abuses. But because he has been able to avoid harsh punishment and minimize publicity around the details of his case, he's also been able to keep details about anyone else who may have been involved out of the public eye."
"The fact that Epstein is free today is a reminder that the American justice system has long been all too willing to ignore the words of girls and women, especially when they accuse a wealthy and influential man."
"Epstein has long been known for his wealth and his predilection for young girls. Everything else is something of a mystery."
"Jeffrey Epstein, who is now 65 years old, was one of the most powerful money managers in the world up until his 2007 indictment for sex crimes. After working at the investment bank Bear Stearns in the early 1980s, he founded his own firm, J. Epstein and Co., in 1982, advertising his services for those with assets worth more than $1 billion — and was soon managing billions of dollars in client assets. By 1992, he owned the largest private residence in Manhattan. For tax purposes, he has run his business from the island of St. Thomas in the US Virgin Islands since at least 1996, and near that island, he owns the island of Little St. James."
"That island is also home to Epstein's foundation, the Jeffrey Epstein VI Foundation — best known for donating $30 million to Harvard University for the establishment of a mathematical biology and evolutionary dynamics program. In a 2003 Harvard Crimson article on Epstein and his gift to the university, he is described by Harvard luminaries — including Alan Dershowitz, "as "brilliant" and "one of the most pleasant philanthropists."
"In a 2002 NY magazine profile, Epstein was described by even those closest to him as "mysterious," with many of the sources of his immense wealth remaining largely unknown and with one acquaintance even comparing him to the Wizard of Oz, implying that there might be less behind the curtain than appearances would otherwise dictate:"
"Epstein is said to run $15 billion for wealthy clients, yet aside from Limited founder Leslie Wexner, his client list is a closely held secret. A former Dalton math teacher, he maintains a peripatetic salon of brilliant scientists yet possesses no bachelor's degree. For more than ten years, he's been linked to Manhattan-London society figure Ghislaine Maxwell, daughter of the mysteriously deceased media titan Robert Maxwell, yet he lives the life of a bachelor, logging 600 hours a year in his various planes as he scours the world for investment opportunities."
"Epstein was also an accumulator of famous friends — and his connections would later prove extremely important as he attempted to defend himself against allegations of sexual abuse. He gained some measure of fame in the early 2000s for flying President Bill Clinton, actor Kevin Spacey, and comedian Chris Tucker to Africa to tour AIDS prevention and treatment project sites. Clinton would go on to fly multiple times on Epstein's private plane in 2002 and 2003, according to flight logs obtained by Gawker in 2015. Gawker also obtained and published Epstein's address book."
"A police investigation found that Epstein had sexually abused dozens of girls. He got a shockingly light sentence."
"Much of Epstein's "social life" involved very young women. "I've known Jeff for fifteen years," Trump said at the time. "Terrific guy. He's a lot of fun to be with. It is even said that he likes beautiful women as much as I do, and many of them are on the younger side."
"In the 2007 New York magazine article, Vanity Fair columnist Michael Wolff described flying on Epstein's private plane in the 1990s, saying Epstein "was followed onto the plane by — how shall I say this? — by 3 teenage girls not his daughters" who were "18, 19, 20, who knows" and "model-like."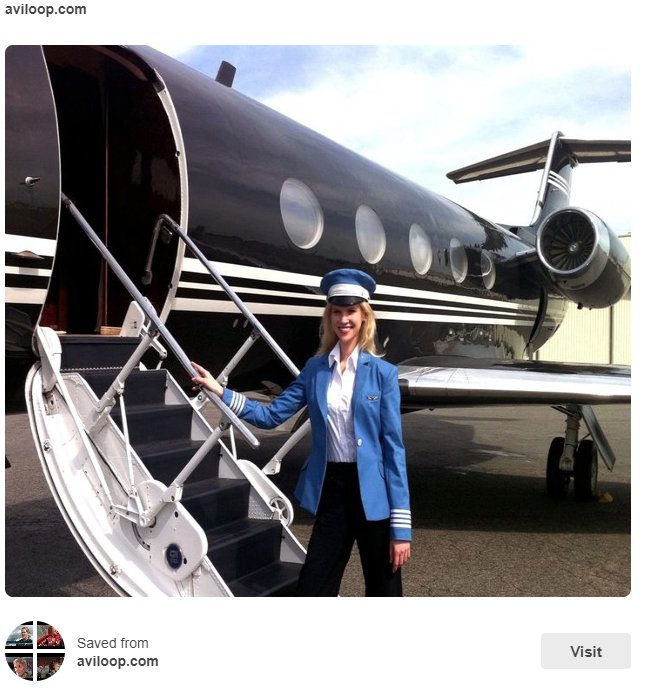 "Finally, in 2005, a woman reported to Florida police that a wealthy man had molested her stepdaughter, according to the Daily Beast. The tip led Palm Beach detectives to investigate, and they identified multiple girls who said Epstein had abused them. The case was eventually referred to the FBI, and in 2008, after years of investigation and legal wrangling, Epstein pleaded guilty to charges of solicitation of prostitution and procurement of minors for prostitution in a deal with federal prosecutors."
"According to court and police records reviewed by the Miami Herald's Julie Brown, Epstein routinely had underage girls brought to his Palm Beach mansion, where he paid them to give him massages. During the massages, he often subjected the girls to sexual abuse — asking them to touch him while he masturbated, touching them himself, and sometimes having intercourse with them, Brown reports. Then, according to the Herald, he would offer them money to find him more girls — which some of them did, finding recruits at malls and house parties."
"According to Joseph Recarey, the lead Palm Beach detective on the case, Epstein was essentially operating a "sexual pyramid scheme." Brown identified about 80 women who say they were molested or otherwise sexually abused by Epstein, and some accounts suggest the total number may be much higher."
"He told me he wanted them as young as I could find them,'' Courtney Wild, who says she recruited 70 or 80 girls for Epstein, told Brown. "He wanted as many girls as I could get him. It was never enough.''
"In response to lawsuits by some of the girls, Epstein has said that they consented to "the acts alleged" and that he believed they were 18, the Daily Beast reports."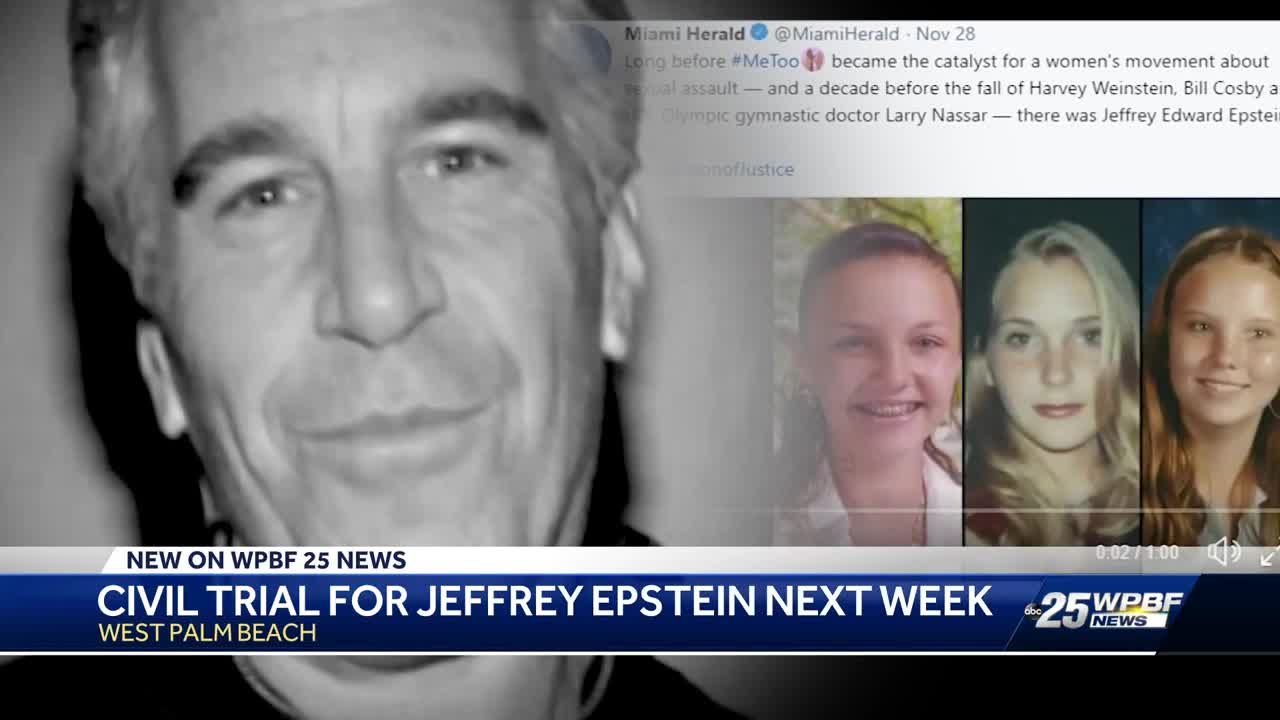 In many cases, the effects on the girls were devastating.
"You can't ever stop your thoughts," Jen-Lisa Jones, who says Epstein molested her when she was 14, told Brown. "A word can trigger something. For me, it is the word 'pure' because he called me 'pure' in that room and then I remember what he did to me in that room.''
"The women who went to Jeffrey Epstein's mansion as girls tend to divide their lives into two parts," Brown writes: "life before Jeffrey and life after Jeffrey."
"Wild was a 14-year-old middle school student and cheerleading captain when she met Epstein, Brown writes. She later became addicted to drugs and served three years in prison on drug charges."
"One woman who said Epstein molested her was found dead of a heroin overdose last year, leaving behind a young son."
"The FBI had prepared a 53-page sex crimes indictment for Epstein in 2007 that could have sent him to prison for life, according to the Herald. Instead, he cut a deal with Alexander Acosta, then the US attorney in Miami, which allowed him to serve just 13 months — not in federal or state prison, but in a private wing of a Palm Beach county jail."
"He was granted work release to go to a "comfortable office" for 12 hours a day, 6 days a week, despite the fact that the Palm Beach Sheriff's Department prohibited work release for sex offenders."
"Epstein's deal, called a "non-prosecution agreement," granted immunity to "any potential co-conspirators," meaning that if any of Epstein's powerful friends were involved in his crimes, they would face no consequences. And Acosta agreed that the deal would be kept secret from the victims, preventing them from showing up in court to try to challenge it."
"A lawsuit set for trial in Florida state court in December 2018 was expected to bring more details of Epstein's crimes to light. Some of Epstein's victims were slated to testify for the first time. But on December 4, Epstein reached a last-minute settlement in that suit just before jury selection was to begin, according to the Associated Press."
"However, a ruling on February 21 by federal Judge Kenneth A. Marra gave those who reported abuse by Epstein some hope. Marra ruled that prosecutors under Acosta violated the Crime Victims' Rights Act by hiding the non-prosecution agreement from more than 30 girls who said Epstein abused them, as Brown reports at the Herald. The judge did not overturn Epstein's plea deal; instead, he gave prosecutors 15 days to work with the victims — now in their 20s and 30s — and their attorneys to arrive at a settlement. It's not clear whether that settlement could include further prosecution for Epstein."
"This is a huge victory," Brad Edwards, an attorney who represents Courtney Wild, told the Herald, "but to make his victims suffer for 11 years, this should not have happened."
Link to entire article: vox.com