The Headwinds for the US economy in 2019 are getting a bit stronger. The US GDP is estimated to slow down to 2017 numbers at 2.4%. The US deficit is exploding as there are not tax revenues to pay down the US Debt.  The U.S. government's public debt is now more than $22 trillion — the highest in US history. The Treasury Department data comes as tax revenue has fallen and federal spending continues to rise. The new debt level reflects a rise of more than $2 trillion from when the republican President Donald Trump took office in 2017. The President's policies toward looking at US trade deficits from an extremely narrow, ill informed perspective has led to trade war conditions with the imposition of tariffs and has been the catalyst of the US trade deficit hitting a 10-year high in December 2018, dealing a blow to Donald Trump's efforts to restrict imports, especially from China, with protectionist trade tariffs. Then his efforts to restrict even legal immigration is contribting to a shortage of US workers.
The GOP lawmakers who have continued to support President Trump without reigning him on implementing his policies based on wrong headed, ill informed thinking will end up paying the steep price that they deserve.
The headwinds are now a drag on the US economy to where, I suspect that even if a reasonably good trade deal with China is negotiated by the president's administration, it will have little effect on the US economy.
The US Labor job numbers for February 2019 are dismal at 20,000 jobs added. Most experts are blaming these lackluster numbers on the January 2019 US Government shutdown, a shortage of labor and a season of unusually inclement cold weather. President Trump has contributed to all of these drags on the US economy with his outdated, misguided attitudes towards the 35 day US government shutdown being 'no big deal;' his efforts to limit even legal immigration and his refusal to take steps to address climate change which is what's causing extreme weather conditions.
Hard-pressed rural areas have experienced the slowest growth in employment, where folks find themselves stuck as it can be difficult to sell homes in depressed areas and it's expensive to relocate.
SOURCES  for below data: Federal Reserve Bank of Philadelphia and Haver Analytics.
The Near-term Outlook
As seen in the accompanying table, the Survey of Professional Forecasters predicts that real GDP growth will slow from 3.1 percent in 2018 to 2.4 percent in 2019. The unemployment rate is forecast to average 3.6 percent in the fourth quarter of 2019, down slightly from four quarters earlier. Inflation is expected to be 2.1 percent in 2018 and 2019.
What Are Professional Forecasters Predicting for 2018-2019?
Actual
Forecast
Percent Change (Q4/Q4)
2017
2018
2019
Real Gross Domestic Product
2.5
3.1
2.4
Personal Consumption Expenditures Price Index
1.8
2.1
2.1
Percent (Average, Q4)
Unemployment Rate
4.1
3.7
3.6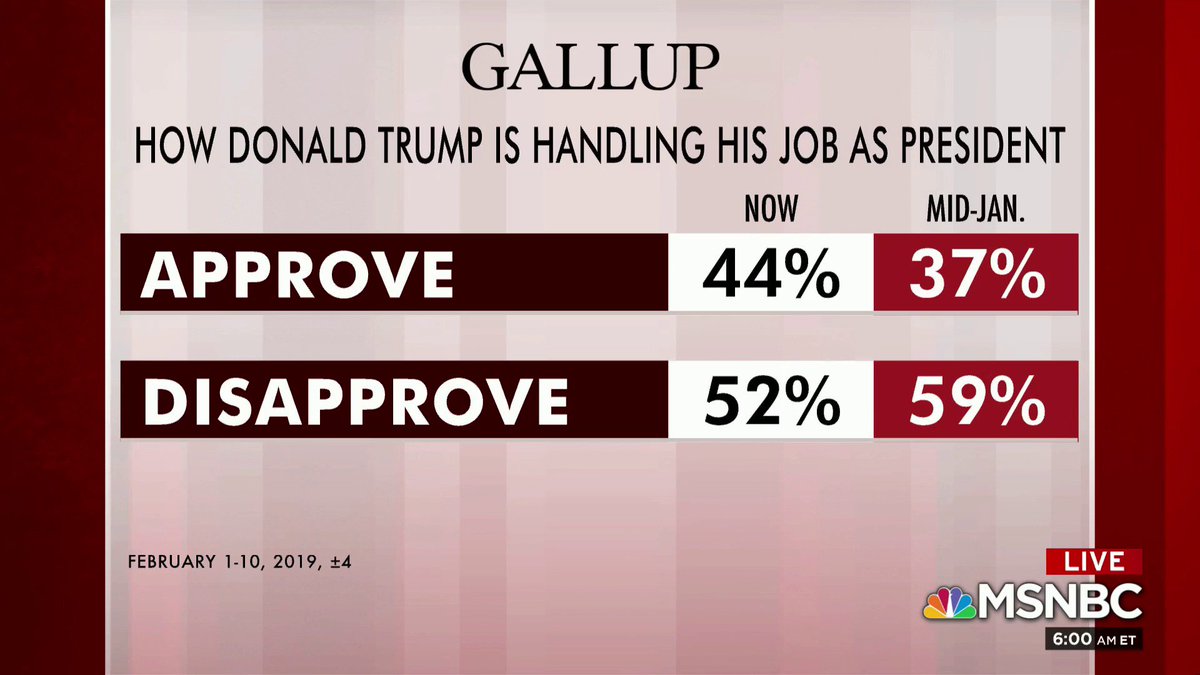 Here is the rest of the story…
On March 8, 2019, Patricia Cohen of the New York Times penned the following report, "The Jobs Report Was the Weakest in Months. Here's Why."
Excerpts:
"The economy's remarkably steady job-creation machine sputtered in February and produced a mere 20,000 jobs. It was the smallest gain in well over a year and came on top of other signs that the economy was off to a sluggish start in 2019."
"For months, the labor market could be counted on for an upbeat counterpoint to negative developments, including a fragile global economy weighed down by trade tensions. In the United States, growth for the first quarter is expected to dance around the 1 percent bar, as the shot of adrenaline delivered by last year's tax cuts fades."
"Carl Tannenbaum, chief economist at Northern Trust in Chicago, said Friday's news from the Labor Department was worrisome. "This is a disappointing report," he said. "I don't think there's any way to sugarcoat it."
"But the longer-term trend is what matters, and there were competing interpretations of whether the report was a troubling omen or a fluke."
"Beyond the month's payroll figure, the report offered some unambiguously good news, including 3.4 percent year-over-year wage growth, the strongest in a decade. Revisions to previous months' estimates added 12,000 jobs, bringing the average gains for December, January and February to 186,000. The official jobless rate fell to 3.8 percent, from 4 percent in January."
"A broader measure of employment that includes part-timers who would prefer full-time work and those too discouraged to search fell to 7.3 percent from 8.1 percent. "That's a year's worth of improvement in one month," said G. Scott Clemons, chief investment strategist at the private bank Brown Brothers Harriman."
"Aftereffects of the government shutdown and wretched weather may have contributed to anomalies in the report. "This is the strangest jobs report I've seen in a long time," Mr. Clemons said. "It's bizarre. I can't help but think there is noise in there."
"During the decade-long expansion, the economy has churned out 20 million jobs. The anemic job creation and rising wages could indicate that the pool of available workers was drying up, and employers were having trouble filling openings."
"The real challenge is the shortage of people," said Tom Gimbel, chief executive of LaSalle Network, a staffing firm in Chicago. He said he speaks to roughly two dozen hiring managers and chief executives every week, and everyone is bullish. "I haven't had anybody in 2019 tell me that they're not going to be adding head count," he said."
"But the combination of the payroll news with the prospect of torpid first-quarter growth and stubborn trade disputes cannot be brushed off, said Mr. Tannenbaum, the Northern Trust economist. "It's a signal we need to be cautious with the U.S. economic outlook," he added."
"On Wall Street, the S&P 500 was down roughly 0.2 percent on Friday (3/8/19). It was the fifth straight decline for the index, a marked slowdown after the first two months of the year."
The fallout from the government shutdown
"The labor report could reflect some of the confusion and delays prompted by the 35-day partial government shutdown, which extended through most of January."
"Furloughed federal workers and affected contractors had to scrounge for part-time work when their paychecks were halted. Those circumstances were reflected in January's report, which showed that the number of workers who snagged part-time jobs for economic reasons jumped by nearly half a million and those temporarily unemployed rose by roughly 175,000.
"They now have paychecks and don't need to drive Uber to make ends meet," said Diane Swonk, chief economist at the accounting firm Grant Thornton.
"The shutdown also postponed hiring both within the government and in the private sector, in part because the federal electronic service that verifies the employment eligibility of prospective workers — E-Verify — was not operating. Some of those hires, particularly in the public sector, may be in the pipeline. Government payrolls — federal, state and local — were down by 5,000."
"Delays in income-tax refunds may also have had an impact, if people held off with discretionary purchases, Ms. Swonk said. The leisure and hospitality showed no growth."
"Some of the layoffs that big retailers like Gap, JCPenney, Sears, Dollar Tree and Abercrombie & Fitch have announced may be starting to trickle through as well, with a drop of 6,100 in the retail sector."
"In addition, the construction industry, which is closely linked to weather conditions, shed 31,000 jobs last month."
Link to entire report: The Jobs Report Was the Weakest in Months.