We knew this was coming. When the GOP in the White House and the US Congress passed in December 2017, the huge tax cuts plan for the rich which was partially paid for with a 10 year add-on to the US deficit for a minimum of $1.5 trillion dollars. They lied to the American peoples when they explained that this huge tax cuts bill for the donor class would be paid down with the added tax revenues to the US Treasury as the US economy GDP would be purring at a minimum of 4%. Of course, this never happened. Economists are predicting the US GDP growth for 2019 to be around 2.6%.
The president and his GOP cronies in the White House and the US Congress misled 'We the People' when they were selling their 2017 Tax Cuts and Jobs Act. They didn't explain how the monies they added to the US deficit over 10 years of $1.5 trillion dollars was a net figure. To give rich folks a $6 trillion dollar tax cuts bill, the GOP had to figure out how to slowly add $4.5 trillion dollar tax increase to be born by middle class/ poor folks over 10 years. This $4.5 trillion dollar figure added to the US deficit increase of $1.5 trillion dollars is how they optimized their tax cuts for mostly rich folks at $6 trillion dollars over a 10 year time period.
But the republican President Donald Trump and his GOP sycophants in the White House and the US Congress have come up with a solution to help fix their debacle of their 2017 tax cuts bill which has resulted in exploding US deficit numbers. President Trump's 2020 published budget plan equals a total of $1.9 trillion in cuts/ cost savings from mandatory safety-net programs, like Medicaid and Medicare, the federal health care programs for the elderly and the poor. Yes, he's breaking one of his campaign promises not to shortchange these safety net programs like Medicare.
Please note this GOP hypocrisy as they decry US Rep. Alexandria Ocasio-Cortez for promoting the supposed socialist plan to insure every one has a job versus President Trump's proposed 2020 new work requirements for working-age adult recipients of food stamps, federal housing support and Medicaid, a move the administration said would reduce spending on those programs by $327 billion over a decade because it would disqualify many who currently receive assistance.
I just tweeted that he's blessed the 2020 Democratic Party's candidates with a huuuge messaging/ advertising gift:
"GOP definition of capitalism=giving huuuge tax cuts to rich paid for with huuuuuuuuge cuts to Medicare. The Democratic Party's definition of socialism now=saving / expanding Medicare to include 55 yrs. old Americans along with less tax cuts to rich."
Here's the rest of the story…
On March 11, 2019, Jim Tankersley and Michael Tackett of the New York Times penned the following report, "Trump Proposes a Record $4.75 Trillion Budget"
Excerpts:
"President Trump sent Congress on Monday a record $4.75 trillion budget plan that calls for increased military spending and sharp cuts to domestic programs like education and environmental protection for the 2020 fiscal year."
"Mr. Trump's budget, the largest in federal history, includes a nearly 5 percent increase in military spending — which is more than the Pentagon had asked for — and an additional $8.6 billion for construction of a wall along the border with Mexico. It also contains what White House officials called a total of $1.9 trillion in cost savings from mandatory safety-net programs, like Medicaid and Medicare, the federal health care programs for the elderly and the poor."
"The budget is unlikely to have much effect on actual spending levels, which are controlled by Congress. Democratic leaders in both the House and the Senate pronounced the budget dead on arrival on Sunday, and Mr. Trump's budgets largely failed to gain traction in previous years, when fellow Republicans controlled both chambers."
"But the blueprint is a declaration of Mr. Trump's re-election campaign priorities and the starting skirmish in the race for 2020, as both Republicans and Democrats try to carve out their messages to appeal to voters."
"The president's budget quickly antagonized Democrats while making clear the contours of how he plans to run for re-election. It is replete with aggressively optimistic economic assumptions and appeals to his core constituents, and it envisions deep cuts to programs that Democrats hold dear. Yet it projects trillion-dollar deficits for the next 4 years and does not balance the budget for 15 years."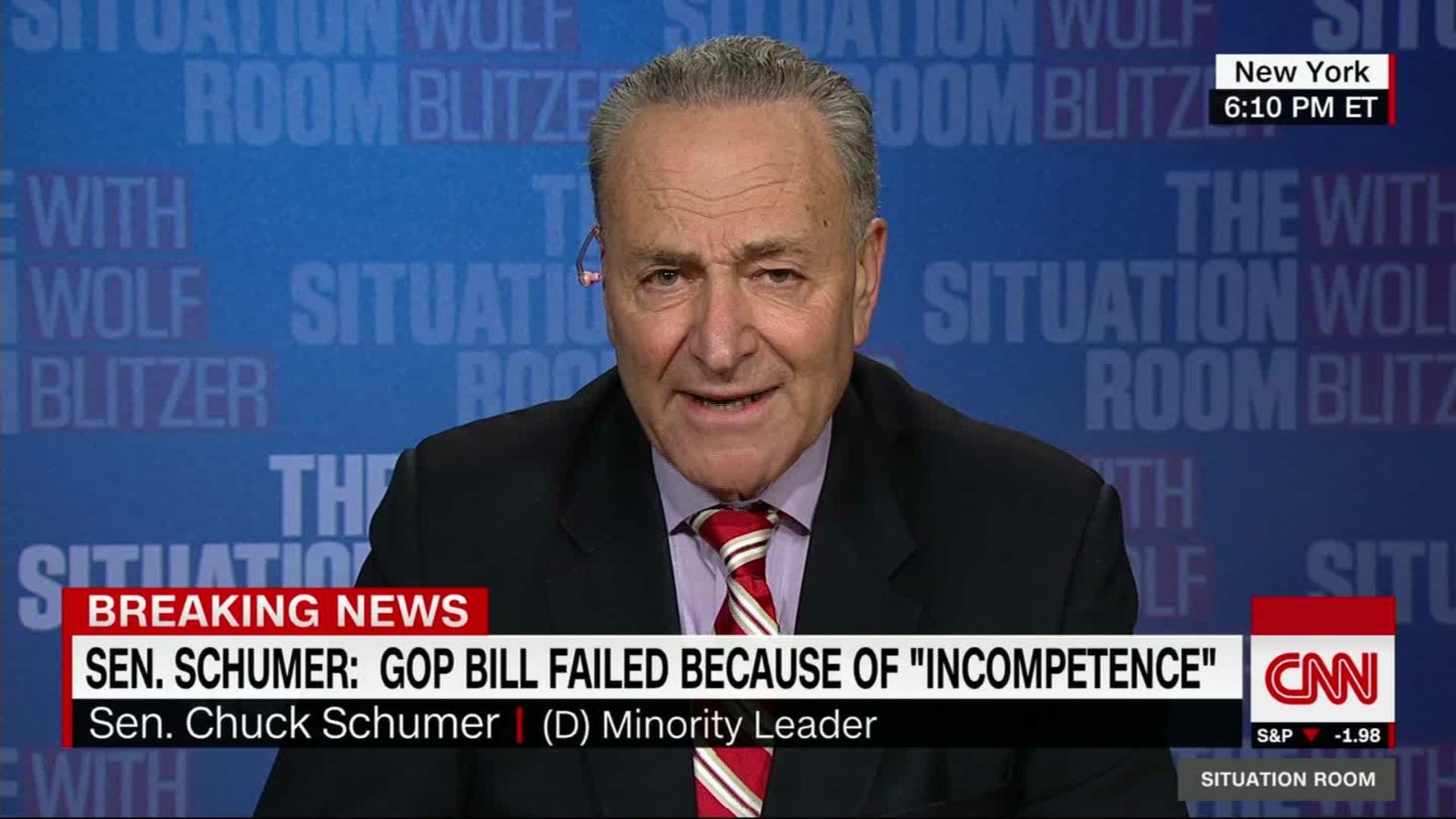 "Senator Chuck Schumer of New York, the Democratic leader, called the proposal "a gut punch to the American middle class." He said Mr. Trump's requested cuts to Medicare, Medicaid and Social Security, "as well as numerous other middle-class programs, are devastating, but not surprising."
"The budget would curb the growth of Medicare and Medicaid, two programs Mr. Trump had previously pledged to leave intact. And it proposes shaving $818 billion from projected spending on Medicare over 10 years and cutting nearly $1.5 trillion from projected spending on Medicaid."
"In place of the open-ended federal contribution to Medicaid, Mr. Trump would give states "market-based health care grants" — lump sums of federal money or per capita allotments — totaling $1.2 trillion over 10 years. Congress rejected this idea in 2017 when Republicans proposed it because it would essentially cap Medicaid payments at a fixed level and would not keep pace with rising health care costs."
"Mr. Trump also proposed new work requirements for working-age adult recipients of food stamps, federal housing support and Medicaid, a move the administration said would reduce spending on those programs by $327 billion over a decade because it would disqualify many who currently receive assistance."
"Payments to a variety of health care providers would also be cut. Medicare payments to hospitals for unpaid bills and uncompensated care would be reduced by $136 billion over 10 years. Mr. Trump would cut projected Medicare payments to hospital outpatient departments by $131 billion over 10 years."
"In addition, the budget squeezes more than $100 billion over 10 years from Medicare payments to nursing homes and home health agencies that care for Medicare patients who have left the hospital."
"The president offers a suite of proposals to lower prescription drug prices, with federal savings estimated at $69 billion over 10 years. The changes to the drug program may have the effect of increasing premiums for Americans who rely on Medicare, but they would also, for the first time, limit the amount that seniors with very expensive drugs could be asked to pay each year. Some of the plans resemble proposals unsuccessfully offered by President Barack Obama."
"And Mr. Trump proposed spending $26 billion less on Social Security programs, the federal retirement program, including a $10 billion cut to the Social Security Disability Insurance program, which provides benefits to disabled workers. Those cuts would be achieved in various ways, including more aggressively policing fraud in the program."
"The largest reductions would come from spending on discretionary domestic programs, outside of the military, which would be cut by $1.1 trillion over the course of a decade."
"Those cuts would not be across the board but would come from federal agencies like the Environmental Protection Agency, which Mr. Trump once promised he would reduce to "little tidbits." The budget proposes cutting the E.P.A.'s funding by 31 percent."
Link to entire report: Trump Proposes a Record $4.75 Trillion Budget
Remember these wise word by President Harry Truman in 1952:
"Socialism is a scare word they've hurled at every advance the people have made. Socialism is what they called public power, social security, deposit insurance, and independent labor organizations. Socialism is their name for anything that helps all people. –Harry Truman, 1952."