The republican President Donald Trump's authoritative impulses have been on full display with his recently published 2020 US budget proposal. "We who have been witnesses to his numerous campaign rally promises recall his frequent assuring words shouted from the stage to his adoring supporters, that he could be counted on, to leave in tact their safety net programs like Social Security, Medicare, Medicaid as well as some other ones. But with his latest White House budget plan for 2020, President Trump has been discovered reneging bigly on his 'believe me' pledges while he revealed his true colors, that he doesn't give a damn about his financially squeezed followers.
As per a sociological analysis published in the Journal Critical Sociology, "We find that Trump's supporters voted for him mainly because they share his prejudices, not because they're financially stressed. It's true, as exit polls showed, that voters without four-year college degrees were likelier than average to support Trump. But millions of these voters — who are often stereotyped as "the white working class" — opposed Trump because they oppose his prejudices. These prejudices, meanwhile, have a definite structure, which we argue should be called authoritarian: negatively, they target minorities and women; and positively, they favor domineering and intolerant leaders who are uninhibited about their biases."
I'm thinking that when some of President Trump's ardent fans start to be harmed by some of his planned cuts, that even they might question their cult-like loyalty.
Dear Dems, Please pay attention to President Truman's words in 1952:
"Socialism is a scare word they've hurled at every advance the people have made. Socialism is what they called public power, social security, deposit insurance, and independent labor organizations. Socialism is their name for anything that helps all people. –Harry Truman, 1952"
See: Sociologists Unravel The Mystery Of President Trump's Supporters Who Continue To Back Him
Here's the rest of the story…
On March 12, 2019, Katie Rogers of the New York Times penned the following report, "Trump Lauded Farmers, Medicare and AIDS Programs. Then He Unsheathed the Budget Knife."
Excerpts:
"On Friday, the White House announced that Karen Pence, the second lady, would lead a delegation to the United Arab Emirates in support of disabled American athletes at the Special Olympics. On Monday, the White House's budget proposed striking $17.6 million in grants to expand the event."
"What a difference a few days can make."
"Trump administration's annual budget proposal on 3/11/2019 envisioned a series of cuts that contrasted with the president's own words of support for both programs and people — including some groups that make up his political base. To help make way for more military and border spending, it would slash programs large and small, from Medicaid and Medicare — which President Trump as a candidate promised to protect — to safety nets for farmers."
"Democrats, who control the House, immediately announced the budget proposal dead on arrival, and many of its ideas stand little chance of passing Congress. But it lays down a marker that could help chart the political course ahead, albeit a course that sometimes seems at odds with Mr. Trump's own pronouncements."
"Here are a few of the more visible contradictions:"
Cuts That Would Affect Farmers
"On Twitter and in speeches, Mr. Trump has made much of the bright future he believes he is securing for farmers."
"We've had so many good weeks and good days," Mr. Trump said at the American Farm Bureau's annual convention in January, "and it's only going to get better because we're doing trade deals that are going to get you so much business, you're not even going to believe it."
"But America's farmers, a key component of the president's base and a group suffering the effects of his trade war with China, could be among those the budget would squeeze: The White House wants to ax 15 percent, or $3.6 billion, from the Agriculture Department's budget. According to budget documents, officials plan to "efficiently use taxpayer resources" to find savings by eliminating "overly generous subsidy programs" and examining other safety nets."
"Reactions to cost-saving measures have predictably fallen along Washington's deep party lines. Representative K. Michael Conaway of Texas, the top Republican on the House Agriculture Committee, said socialist-leaning Democrats were a bigger threat to farmers than a conservative budget proposal."
"But the top Democrat on the Senate Agriculture Committee, Senator Debbie Stabenow of Michigan, who battled with the White House over its approach to carrying out last winter's sweeping farm bill, saw a different proposal."
"The steep cuts to the U.S.D.A. would jeopardize the department's ability to implement the farm bill at a time when farmers are struggling with economic instability and trade uncertainty," she said."
Cuts to AIDS and Other Health Programs
"Mr. Trump has promised that his administration will help eradicate AIDS over the next 10 years. Last week, he even sent a celebratory tweet hailing the news that a patient had been cured of the disease."
"My budget will ask Democrats and Republicans to make the needed commitment to eliminate the H.I.V. epidemic in the US within 10 years," Mr. Trump said at the time. "Together, we'll defeat AIDS in America and beyond."
"His pledge is one seemingly at odds with other moves the administration has made — namely, a November decision to cut costs for Medicare by reducing the number of drugs that must be made available to people with H.I.V., the virus that causes AIDS. Mr. Trump's budget would provide $291 million to the Department of Health and Human Services to defeat the disease, but funding would shrink for global programs trying to do the same thing."
Steep cuts to the international affairs budget would include a 22 percent reduction to the President's Emergency Plan for AIDS Relief, or Pepfar, according to the One Campaign, which seeks to eliminate global poverty and preventable diseases.
"Congress will forget this budget by 3/15/2019, but the signal it sends to the world's poorest will be remembered," Tom Hart, the North America executive director for the campaign, said in a statement. "We can't end the AIDS crisis by cutting programs proven to fight this disease."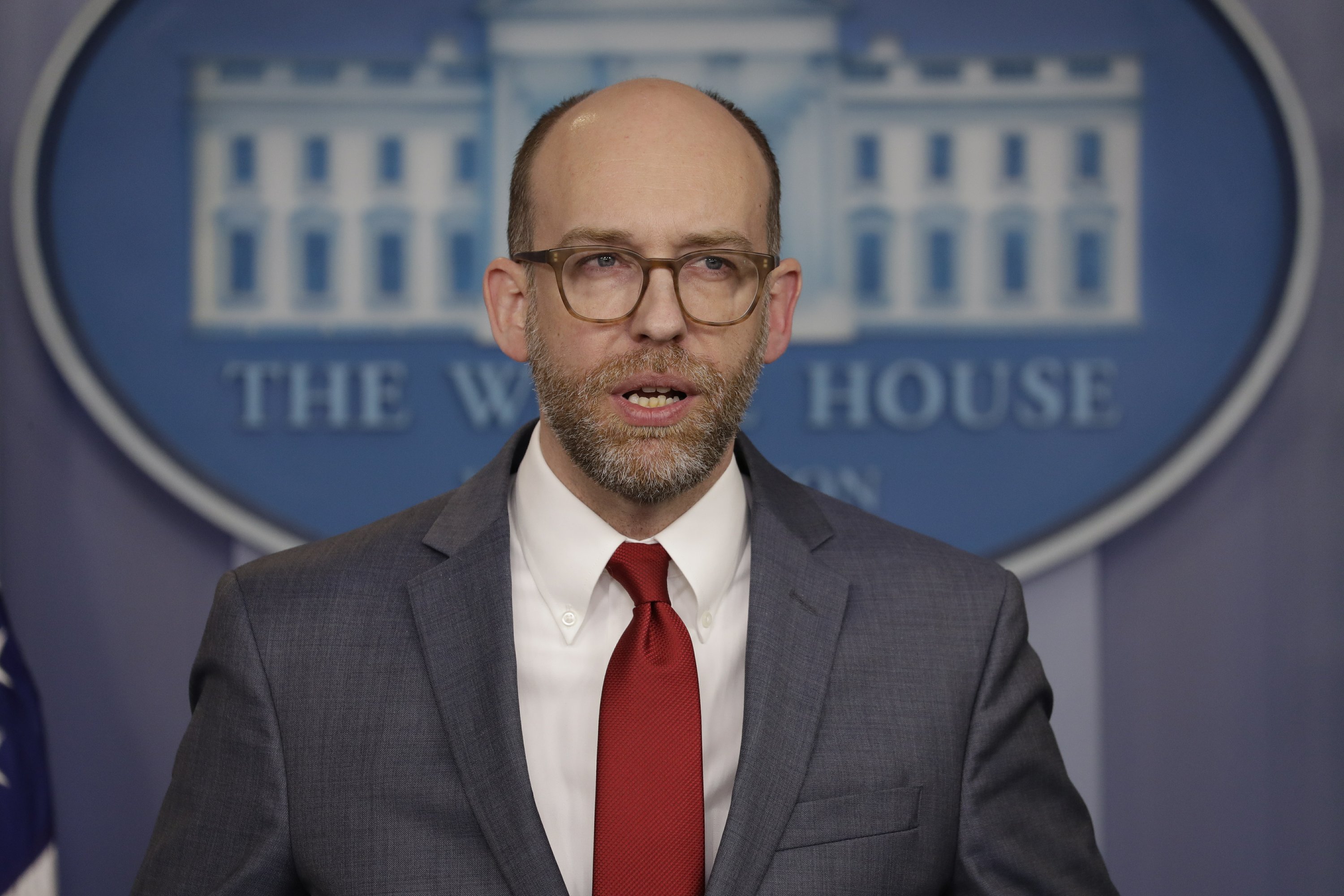 "The budget also includes renewed calls to curb the growth of the Medicare and Medicaid health insurance programs, despite Mr. Trump's pledge as a candidate that he would make "no cuts" to them."
"The budget proposal would cut $818 billion from Medicare over 10 years, in part by squeezing payments to hospitals, nursing homes and home health providers. And it envisions cutting nearly $1.5 trillion from Medicaid, replacing the open-ended federal contribution with grants to states that would essentially cap payments and wouldn't keep pace with rising health care costs."
Cuts to Domestic Programs Like the Special Olympics
Some suggested cuts, like the proposal to slash Special Olympics funding, have become a perennial target.
When the Education Department put funds for the Special Olympics on the chopping block again on 3/11/2019, it determined that the funding could be better found privately or at the state level. The department faces a 10 percent overall budget reduction, and has proposed eliminating dozens of programs it says "achieved their original purpose, duplicate other programs, are narrowly focused or are unable to demonstrate effectiveness," according to budget documents.
Link to article: Trump Lauded Farmers, Medicare and AIDS Programs. .