VOX reporters delved into the historical weeds about how this Green New Deal GND came into to being. The writers do cover related topics like the role it's playing in current politics, the effort to back it up with a real policy program, and the many, many challenges facing it before it can become legislation.
This post will provide details as to all the political minefields that had to be overcome to get to the point where the Green New Deal GND was a fait accomplis, and one of its promoters, the Democratic Party freshman US Congressional Rep. Alexandria Ocasio-Cortez (AOC) has been able to garner so much wide spread media coverage for it.
The GOP activists have been lobbing multi-prong attack campaigns against the Green New Deal GND and US Rep. Alexandria Ocasio-Cortez (AOC) but despite all the negative branding against them, both are proving to be surprisingly popular.
Here's the rest of the story…
On February 23, 2019, David Roberts of VOX penned the following report, "The Green New Deal, explained"
Excerpts:
Dem leadership gives activists the stiff arm
"Nonetheless, it seems Democratic leadership was not particularly happy about a group of upstarts laying claim to a major issue and instructing the caucus how to approach it. Pelosi largely gave Ocasio-Cortez and activists the cold shoulder. They were not warned before Steny Hoyer announced on Wednesday that the committee will not have subpoena power. And they were not warned before it leaked on Thursday that Rep. Kathy Castor of Florida had been chosen to head the committee, which would in fact be the same old select committee on climate change."
"As for the GND? "I think they have some terrific ideas," Castor said, all but patting activists on the head. "But that's not going to be our sole focus."
"What about the activists' other major demand, that no one who accepts fossil fuel money be allowed on the committee? "I don't think you can do that under the First Amendment, really," she said."
"She later admitted to Kaufman at the Huffington Post that this peculiar bit of constitutional interpretation was "inartful," and she just doesn't know if she can do that as chair of the committee. She says maybe she'll talk it over with the caucus."
"This is a clear rebuke from Pelosi and Hoyer, not only cutting short a growing activist campaign, without warning, on the eve of the holidays, but also appointing a committee chair who isn't briefed on the debate around the committee, is reliable but undistinguished on environmental issues, and clearly hasn't been prepared for the activist fury that awaits her. (It doesn't seem particularly fair to Castor, either.)"
"What we thought was, let's try to get the smallest possible thing done, which is get all Democrats to agree that we should make a plan," says Chakrabarti, but even that "isn't so easy."
Here's a revealing fact about this clash.
"Though Chakrabarti may consider it the "smallest possible thing," anyone who glances at Ocasio-Cortez's document will realize that it is far from small or easy. It doesn't just call for a committee. It says that no one who receives any fossil fuel funding may serve on the committee (which would rule out a good swath of senior Democrats)."
"It requires that the committee produce a plan that fully decarbonizes the economy, invests trillions of dollars, and provides a federal job guarantee, while addressing and mitigating historical inequalities. (Oh, and it might also include such "additional measures such as basic income programs [or] universal health care programs.")"
"In short, it charges the committee with developing a plan of vaulting ambition and complexity. If representatives were mainly focused on policy, some might have raised cautions along these lines."
"But neither Chakrabarti and Weber has heard any policy objections. No one has asked about, say, the federal jobs guarantee. Rather, the objections have been almost entirely about turf."
"As Weber says, "certain politicians who were not excited about any select committee" claimed that the committee's jurisdiction would override the jurisdiction and authority of existing committees."
Our ultimate end goal isn't a Select Committee.

Our goal is to treat Climate Change like the serious, existential threat it is by drafting an ambitious solution on the scale necessary – aka a Green New Deal – to get it done.

A weak committee misses the point & endangers people.

Miranda Green

✔@mirandacgreen

Senior Dem leadership says @Ocasio2018's New Green Deal committee won't get subpoena power.

The 2011 committee it plans to replace had those powers.https://thehill.com/policy/energy-environment/422132-house-climate-change-panel-unlikely-to-have-subpoena-power …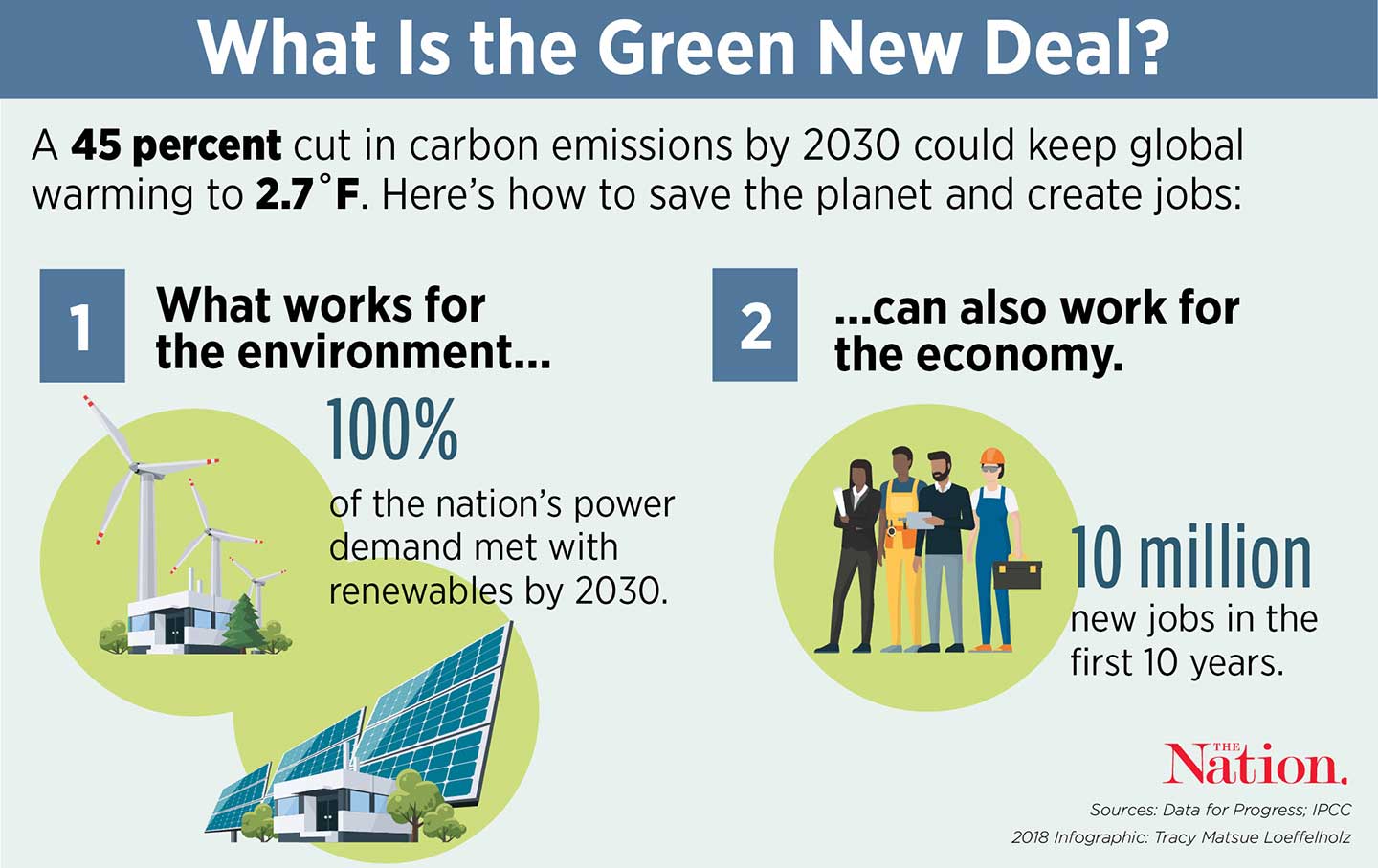 "The proposal never meant to assign the select committee the power to introduce legislation, Weber says, but to make members more comfortable, language was added clarifying as much. The committee could only produce a plan, as draft legislation for other committees to take up or not as they see fit. "For us," Weber says, "the more important thing for the draft legislation was always to have a platform for candidates to run on in 2020."
"But in the end, the dispute was less about concrete issues of jurisdiction than a message to newcomers. As E&E reports, "many Democratic lawmakers say the panel could be a landing place for many of the freshmen members who have said they'd like to be on Energy and Commerce." The youngsters can have a committee to hold hearings and make headlines. As for legislation, we adults have got that covered."
"Would Ocasio-Cortez accept a spot on the committee? "She doesn't want to be on a committee just for the sake of being on a committee," says Chakrabarti."
"Though the committee fight was discouraging (and not everyone agrees about its tactical wisdom), its reverberations reached well beyond DC. It produced an enormous jolt for the movement."
"All the sudden, the left has found something it had lacked for years: an ambitious, positive climate program, something as bold and catchy as "Medicare-for-all" in health care. Advocates and activists are on board and wonks are thinking about the mechanics."
"We thought it would take a year" to get a movement going around the GND, Chakrabarti says. Instead, "it took weeks."
"Leaders have a few ideas about what to do next, including the possibility of a GND caucus in the House (after all, the membership has already mostly identified itself) and continued direct action."
"But the top priority after the holidays is to begin the process of putting real policy meat on the GND bones — hammering out an actual policy platform."
"If they're not going to develop the plan," Weber says. "We will. We'll get together the scientists, the engineers, the community leaders, the mayors and city councilors, create the plan ourselves, and go out and build the public and political support to make it happen over the next two years."
"As Weber concedes, "GND" can mean just about anything at the moment. Now the race is on to make it mean something in particular — to produce something that activists and wonks can agree on, that politicians can run on, and that the public can rally around."
A new think tank will transform the GND into a policy platform
"As of now, the movement's only "official" version of the GND is the Ocasio-Cortez  document. As sweeping and ambitious as it is, it is less a policy platform than a set of high-level goals. Each one (e.g., "decarbonizing, repairing, and improving transportation and other infrastructure") would entail dozens of policies, at different levels of government."
"The first and thus far only serious effort to fill out the policy side came in a report from Greg Carlock at the upstart think tank Data For Progress. But even that report is less a specific set of policy choices than an extensive policy menu — a set of options for each of the program's large-scale goals, everything from building standards to new techniques in agriculture to investments in transit. It is something like a detailed snapshot of the policy landscape, from which an architect could bricolage together a plan."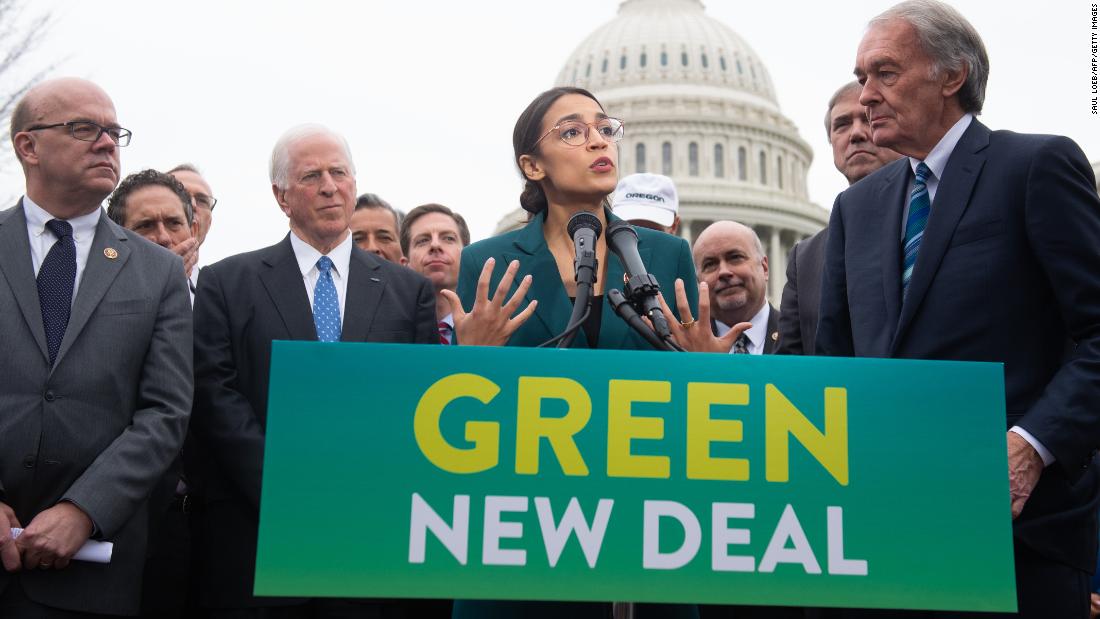 "It is also a narrative tying those goals together, and its central theme — the central theme of all contemporary GND work — is that the GND is a vision for a new kind of economy, built around a new set of social and economic relationships."
Link to entire lengthy report: View on vox.com
See Investopedia: The Green New Deal Explained