The following analysis by the New York Times is spot on, regarding its analysis of Boeing's decision making regarding the roll out around May, 2017 of its new models, the 737 Max 8 and the Max 9. These newer planes were Boeing's answer to the Airbus, marketed as being more fuel efficient and cost-effective that were introduced in 2010.
There are significant differences in the plane design, which included the relocation of the plane's engine. Boeing should have declared the 737 Max as being an new design versus an update. But, if Boeing Introduced the 737 Max planes as a new model, this step would have added significant costs to the airlines, as all the pilots would have been obligated to undergo 4-6 months of training before being permitted to fly them.
To avoid this added cost, resulting in less sales and delayed delivery dates, Boeing rolled out the 737 Max models as being an updated version of  older 737, its most popular selling design.
But then pilots started reporting problems with flying the 737 Max 8 planes on a confidential phone line, set up to document these complaints, many were consistent in details. Because of the relocation of the engine, the plane's center of gravity was altered which caused the 737 Max to have a tendency to tip its nose upward during flight, increasing the likelihood of a stall.
It wasn't until after the October 2018 Indonesian airline, Lion Air, crashed, killing 189 passengers, because the pilot was flying a 737 Max 8 plane, that Boeing personnel started to share information with the airline pilots about how it would be correcting for the planes take-off propensity to stall, by adding a new software. The pilots present at these meetings were furious and expressed their distrust with the company.
This is why, it is so shocking, that when the 2nd crash was made public of a Boeing 737 Max 8 plane on the 10th of March 2019, being flown by Ethiopian Airline, that Boeing executives along with FAA officials and the republican President Donald Trump delayed the grounding of these planes until the afternoon of 13 of March 2019. Both the Boeing  and FAA officials were aware that the 2 crashes exhibited numerous similarities. This call was made only after all the other countries had taken this action.
The Boeing's executives' short sighted thinking and management style has to be exposed to added scrutiny, as they have placed its branding as a top notch, well managed organization at risk, which was both foreseeable and preventable.
As per the Business Insider correspondent Benjamin Zhang, "At the heart of the controversy surrounding the 737 Max is the new software,  MCAS, the Maneuvering Characteristics Augmentation.
"To fit the Max's larger, more fuel-efficient engines, Boeing had to redesign the way it mounts engines on the 737. This change disrupted the plane's center of gravity and caused the Max to have a tendency to tip its nose upward during flight, increasing the likelihood of a stall," Zhang said."
"MCAS is designed to automatically counteract that tendency and point the nose of the plane downward."
See Honolulu Star: Federal Aviation Administration's close ties to Boeing questioned after …
Here's the rest of the story…
On March 16, 2019, Natalie Kitroeff, David Gelles, Jack Nicas, Thomas Kaplan and Maggie Haberman of the New York Times penned the following report, "After 2 Crashes of New Boeing Jet, Pilot Training Now a Focus"
Excerpts:
"The chief executive of Boeing backed down on (3/13/2019). He called President Trump to recommend that the US temporarily take the company's best-selling jet out of service, following 2 deadly crashes in less than 5 months. Hours later, the president announced that the plane had been grounded."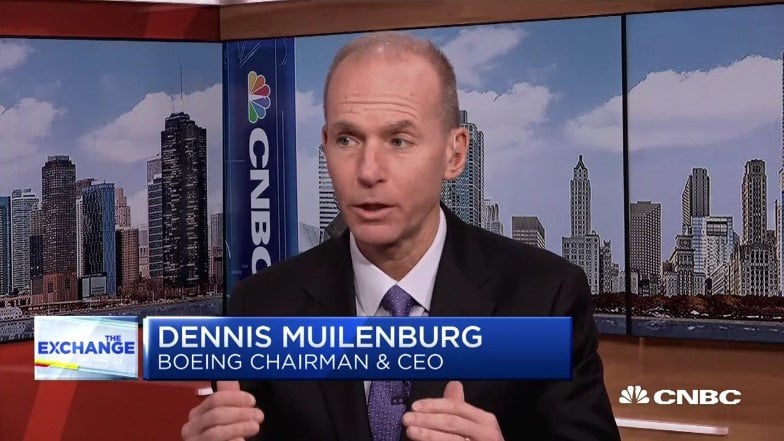 "It was a stark reversal for Boeing, an industrial juggernaut that has enjoyed a decade of rapid growth and has deep ties in Washington. Just the day before, the chief executive, Dennis A. Muilenburg, had urged the president to keep the plane flying, as regulators around the world banned the jet."
"The plane, the 737 Max, was deeply rooted in the company's psyche, a reflection of its engineering prowess and its enviable safety record. But it was also born out of necessity as the company competed aggressively with its European rival Airbus."
"The stakes for Boeing are high, with 4,600 pending orders (at a cost of $117 million dollars each) that promise to bring in hundreds of billions of dollars. All that is at risk as regulators and lawmakers begin to investigate what went wrong with the doomed Ethiopian Airlines flight and an earlier one on Lion Air. Some carriers are already reconsidering their purchases."
"One area of focus is whether the training procedures on Boeing's jet, greenlighted by the Federal Aviation Administration, left pilots unprepared to deal with new software on the plane. When the plane was introduced, Boeing believed that pilots who had flown an earlier model didn't need additional simulator training and regulators agreed. The F.A.A. didn't change those rules after the Lion Air crash in October and there are no plans to do so now."
"Although the investigations are continuing, preliminary evidence and data suggest potential similarities between the crashes, raising questions about the new software on which pilots weren't trained. Evidence at the Ethiopia crash site suggests there could have been a problem with the software, an automated system designed to help avoid a stall, which has also come up in the Lion Air disaster."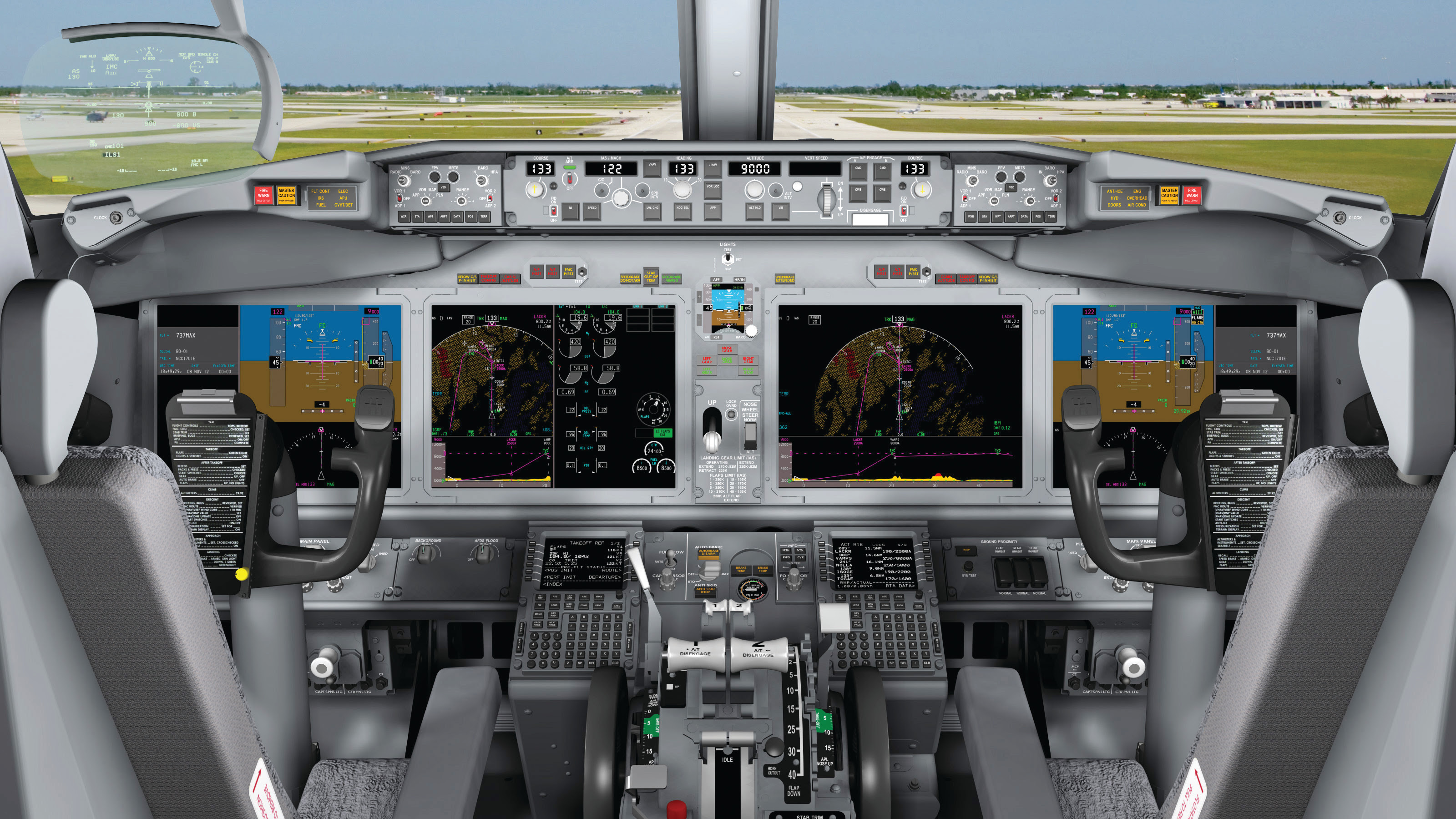 "When Airbus announced in 2010 that it would introduce a new fuel-efficient and cost-effective plane, Boeing rushed to get out its own version. The strategy depended heavily on building a plane that worked essentially the same as the previous generation. Regulators agreed that it was a derivative model and that it didn't require additional simulator training, a significant savings for airlines."
"For many new airplane models, pilots train for hours on giant, multimillion-dollar machines, on-the-ground versions of cockpits that mimic the flying experience and teach them new features. But in the case of the Max, many pilots with 737 experience learned about the plane on an iPad."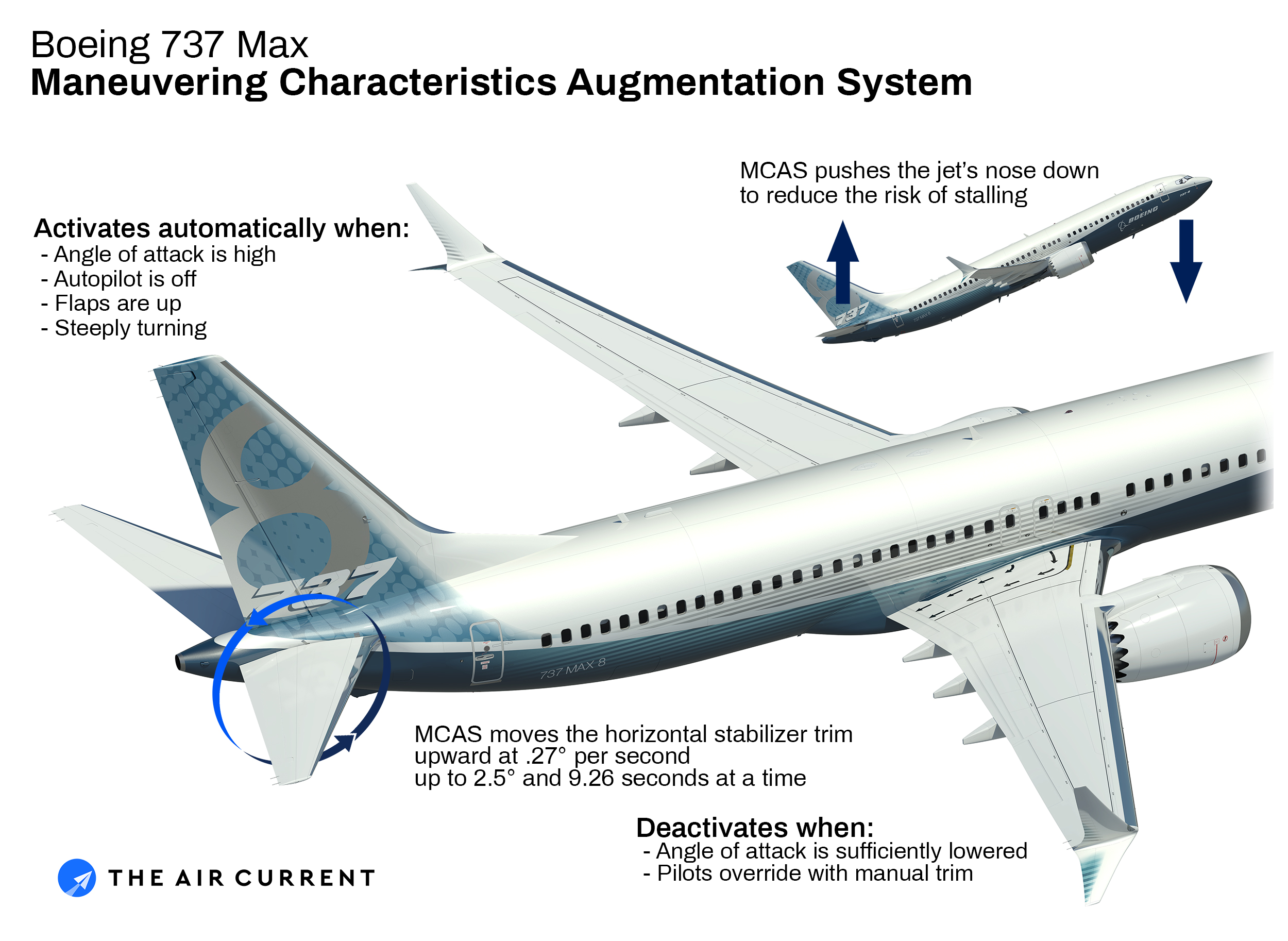 We would have liked to have had a simulator" from the start, said Jon Weaks, the president of the Southwest Airlines Pilots Association. "But it wasn't practical, because it wasn't built yet."
"As Boeing pushed to get the plane done, flights simulators designed specifically for the Max weren't ready. Greg Bowen, the training and standards chair at the Southwest pilots association, said that senior leadership at the carrier told him the engineering data necessary to design simulator software was still being finalized right up until the plane was nearly completed."
"They were building the airplane and still designing it," Mr. Bowen said. "The data to build a simulator didn't become available until about when the plane was ready to fly."
"When United was set to take delivery of the 737 Max in 2017, a group of pilots put together training materials without ever flying the aircraft or a full simulator. James LaRosa, a 737 captain and union official who helped lead the training group, said he flew to a Boeing training center in Seattle to learn about the new plane on a mock cockpit that didn't move like typical simulators."
"In addition to a two-hour iPad training course from Boeing, he and colleagues used their experience in the cockpit to create a 13-page handbook on the differences between the Max and its predecessor, including changes to displays and the engines. The training materials did not mention the new software that later became a focus of the Lion Air crash investigation."
"Boeing said in a statement that "the 737 Max was certified in accordance with the identical F.A.A. requirements and processes that have governed certification of all previous new airplanes and derivatives."
"After the Lion Air crash that killed all 189 people aboard, the new software on the plane became an area of focus for investigators and pilots."
"The new engines on the planes were bigger, part of Boeing's competitive push to make it more fuel efficient. To compensate for the different aerodynamics that were the result of the larger engines, Boeing installed a system, known as MCAS, that automatically pushes the plane's nose down in certain circumstances. A central concern in the Lion Air disaster is that the system may have malfunctioned, based on faulty sensor readings."
"After the crash, it was clear that pilots of the 737 Max had not been fully informed about the new software. Shortly after Thanksgiving, pilot unions from Southwest and American met separately with Boeing officials."
"The first thing we talked about was the break of trust," said Mr. Tajer, the American pilot union spokesman. "We called it disrespectful."
Link to entire NYT report: After 2 Crashes of New Boeing Jet, Pilot Training Now a Focus