Since 1998, the republican President Donald Trump has been relying on loans from Deutsche Bank to the tune of about $2 billion dollars. It's important that the US House Finance Committee members led by the Democratic Party Chair Rep. Maxine Waters delve into the president's finances through this window, of Deutsche Bank.
This is the same bank that was fined in January 2017 by US and UK governmental agencies for over $630 million dollars for laundering about $10 billion dollars of Russian monies.
This is also where the Russian attorney Natalia Veselnitskaya first entered the US stage to represent Russian Interests. Guess who was the SDNY US Attorney's office who initiated the civil forfeiture case in 2013 against Deutsche Bank? The case filing was alleging that 11 companies (including Deutsche Bank) were involved in a tax fraud in Russia and then laundered a portion of the $230 million they got into Manhattan real estate. It was none other than Preet Bharara." (This is probably why he was fired in March 2017 by President Donald Trump, and why the bank ended up with a sweetheart settlement agreement with the US Department of Justice (DOJ) led by the US AG Jeff Sessions in 2017.)
Here's the one set of transactions out of many that I would like reviewed:
Deutsche Bank under the leadership of Josef Ackermann, considered making a (2004 Chicago Project) loan, as Mr. Trump wooed him and fellow bankers with flights on his private plane, according to a person familiar with the pitch. In a Trump Tower meeting, he told Mr. Justin Kennedy (Supreme Court Judge Anthony Kennedy's son) that his daughter Ivanka would be in charge of the Chicago project, a sign of the family's commitment to its success.
It was this same Mr. Josef Ackermann who became the head of the Cyprus Bank in 2014 where the current Commerce Secretary Wilbur Ross was an owner and where the number one shareholder in the Cyprus Bank, Russian oligarch Dmitry Rybolovlev purchased in 2008 a Palm Beach Property owned by Donald Trump at about $40 million dollars over its market price.
As per a 3/18/19 NYT report, (around 2004) "Mr. Trump told Deutsche Bank his net worth was about $3 billion, but when bank employees reviewed his finances, they concluded he was worth about $788 million, according to documents produced during a lawsuit Mr. Trump brought against the former New York Times journalist Timothy O'Brien. And a senior investment-banking executive said in an interview that he and others cautioned that Mr. Trump should be avoided because he had worked with people in the construction industry connected to organized crime."
"Nonetheless, Deutsche Bank agreed in 2005 to lend Mr. Trump more than $500 million for the (Chicago) project. He personally guaranteed $40 million of it, meaning the bank could come after his personal assets if he defaulted."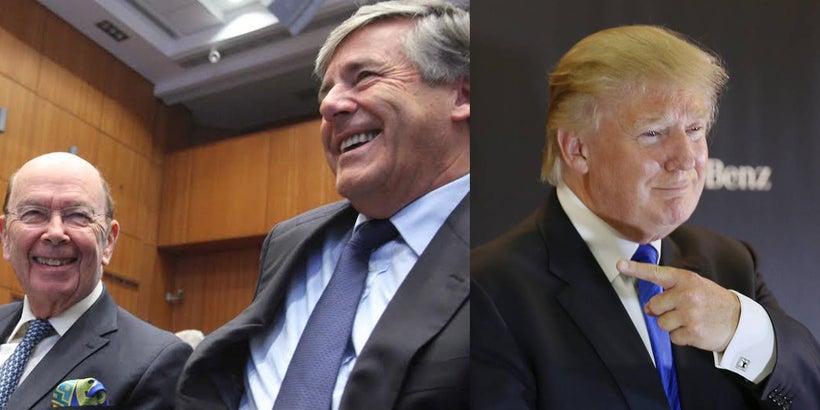 (But later around 2008, Mr. Trump defaulted on this $40 million based on an 'Act of God' clause in his contract with Deutsche Bank.)
"A provision in the loan let Mr. Trump partially off the hook in the event of a "force majeure," essentially an act of God, like a natural disaster. The former Federal Reserve chairman Alan Greenspan had called the financial crisis a tsunami. And what was a tsunami if not a natural disaster?"
I'm hoping that the House Judiciary Committee members delve into what I've long suspected about a connection between Bank of Cyprus and Deutsche Bank. This is the time frame (2008) where a Russian oligarch bought Mr. Trump's Palm Beach boondoggle at an inflated price of at least $40 million dollars over a conservative market price figure where the $40 million dollar default issue with Deutsche Bank, disappeared and where it continued to loan him money.
It's a small world.  Here's the rest of the story…
On March 18, 2019, David Enrich of the New York Times penned the following report, "A Mar-a-Lago Weekend and an Act of God: Trump's History With Deutsche Bank"
Excerpts:
"As President Trump delivered his inaugural address in 2017, a slight woman with feathered gray hair sat listening, bundled in a hooded white parka in a fenced-off V.I.P. section. Her name was Rosemary T. Vrablic. She was a managing director at Deutsche Bank and one of the reasons Mr. Trump had just taken the oath of office."
It was a moment of celebration — and a moment of worry for Ms. Vrablic's employer.
Mr. Trump and Deutsche Bank were deeply entwined, their symbiotic bond born of necessity and ambition on both sides: a real estate mogul made toxic by polarizing rhetoric and a pattern of defaults, and a bank with intractable financial problems and a history of misconduct.
See Washington Times: Germany's Deutsche Bank, Commerzbank to hold talks on merger