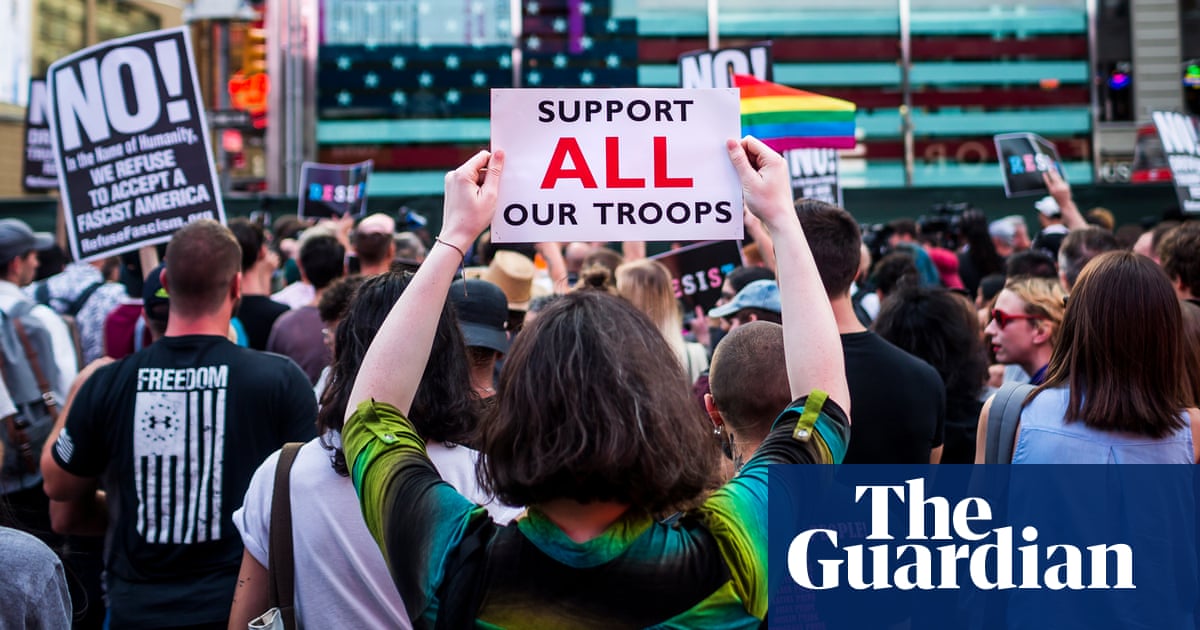 It appeared that the republican President Donald Trump had a win when the US Supreme Court in a 5-4 decision ruled in favor of his administration continuing in its implementation of the military transgender ban, despite two lower district courts having issued injunctions against the military acting on this policy while the opposing sides battled it out, based on the merits. Another injunction in a 3rd case, not related to the other two, had been lifted as of the 7th of March 2019. But a forth judge is holding firm in not lifting its injunction barring the president from executing his ban on transgender soldiers from serving in the military in any capacity. for as along as possible.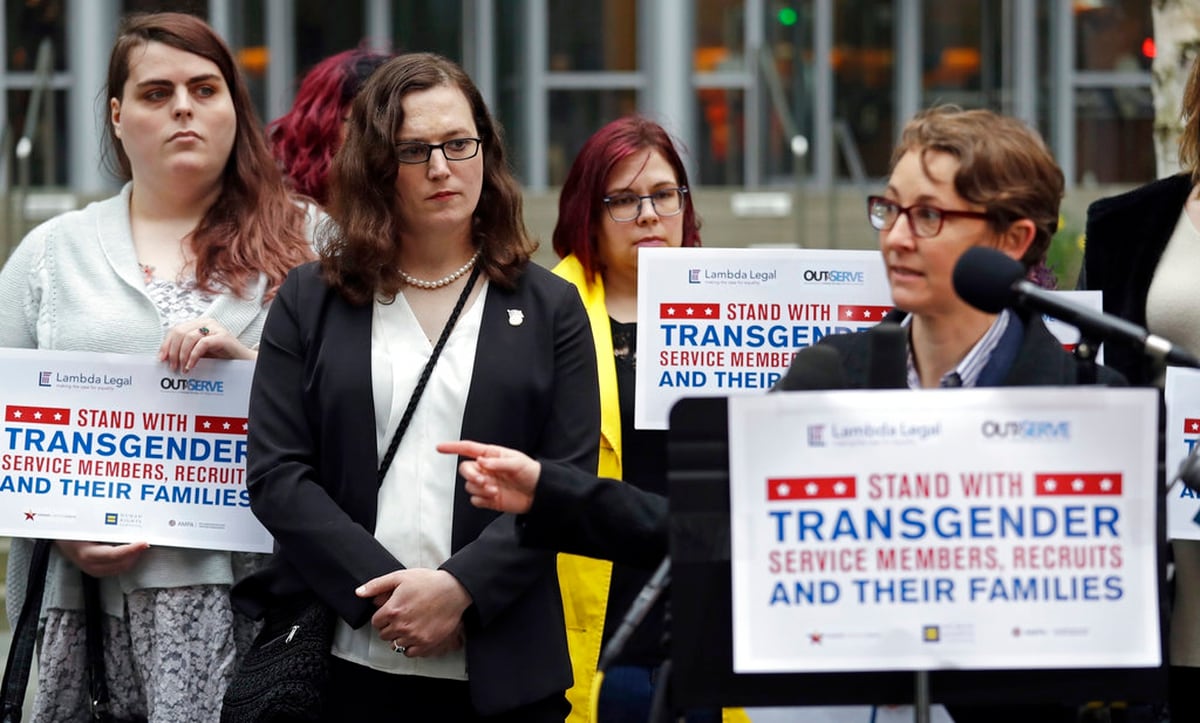 As per January 22, 2019 NY Times report, "Supreme Court Revives Transgender Ban for Military Service" by Adam Liptak,  ("The Supreme Court on Tuesday granted the Trump administration's request to allow it to bar most transgender people from serving in the military while cases challenging the policy make their way to the court.")
Excerpts:
"The administration's policy reversed a 2016 decision by the Obama administration to open the military to transgender service members. It generally prohibits transgender people from military service but makes exceptions for those already serving openly and those willing to serve "in their biological sex."
"The vote to lift two injunctions blocking the policy issued by lower courts was 5 to 4, with the Supreme Court's five conservative members in the majority."
"Lawyers questioning the new policy said there was no need to enforce it while the cases challenging it moved forward."
"Transgender people have been serving openly in all branches of the United States military since June 2016, including on active duty in combat zones," their brief said. "Transgender individuals have been permitted to enlist in the military since January 2018."
"The government has presented no evidence that their doing so harms military readiness, effectiveness or lethality," the brief said.
"In granting stays of injunctions issued by Federal District Court judges in California and Washington State, the justices in the majority may have been influenced by the complaint by the administration that lower courts have been able to frustrate its policies by the issuance of injunctions applying to the entire country."
"It is with great reluctance that we seek such emergency relief in this court," Solicitor General Noel J. Francisco wrote. "Unfortunately, this case is part of a growing trend in which federal district courts, at the behest of particular plaintiffs, have issued nationwide injunctions, typically on a preliminary basis, against major policy initiatives."
"Such injunctions previously were rare, but in recent years they have become routine," he wrote. "In less than two years, federal courts have issued 25 of them, blocking a wide range of significant policies involving national security, national defense, immigration and domestic issues."
Link: New York Times/ Supreme Court Revives Transgender Ban for Military Service
Here's the rest of the story…
On March 19, 2019, Erik Larson of Bloomberg penned the following report, "Judge Says Trump Is Jumping the Gun on Military Trans Ban"
"The U.S. government is "incorrect" in claiming that there are no further impediments to President Donald Trump's promised ban on transgender Americans serving in the military, a federal judge said."
"The administration said on March 8 that it would issue a memorandum implementing the ban next month, citing the government's U.S. Supreme Court victory that lifted two nationwide injunctions against the policy. A third injunction that wasn't part of that case was subsequently lifted on March 7. A fourth injunction, however, hasn't budged.
"The nationwide preliminary injunction issued by this court remains in place, U.S. District Judge Colleen Kollar-Kotelly in Washington said in a notice Tuesday. "The fact that the three other nationwide preliminary injunctions which had been in place are now stayed has no impact on the continued effectiveness of this court's preliminary injunction."
The judge said her ruling would remain in effect until at least March 29, the deadline for plaintiffs to request a rehearing of a dispute they lost before the Supreme Court ruling. The dispute hinges on whether the February 2018 ban crafted by former defense secretary Jim Mattis, which allows some transgender troops to serve "in their biological sex," was technically different from Trump's initial tweet announcing the policy, which barred all transgender Americans from serving "in any capacity."
More: Trump's Ban on Transgender Troops Is Surprisingly Still Blocked