This is a story line where I and my family of bloggers refused to blog or comment about it, as we didn't feel as if we had sufficient evidence, data to form an adequate picture of what happened.
Still, this 3/26/2019 breaking news about all criminal charges being dropped with all relevant records being immediately expunged against the Empire Starr Justice Smollett is startling news.
As per my recollection, there is still a related federal case regarding the sending via the US Postal Service, a letter with threatening content.
I will continue to update this post as more information becomes available.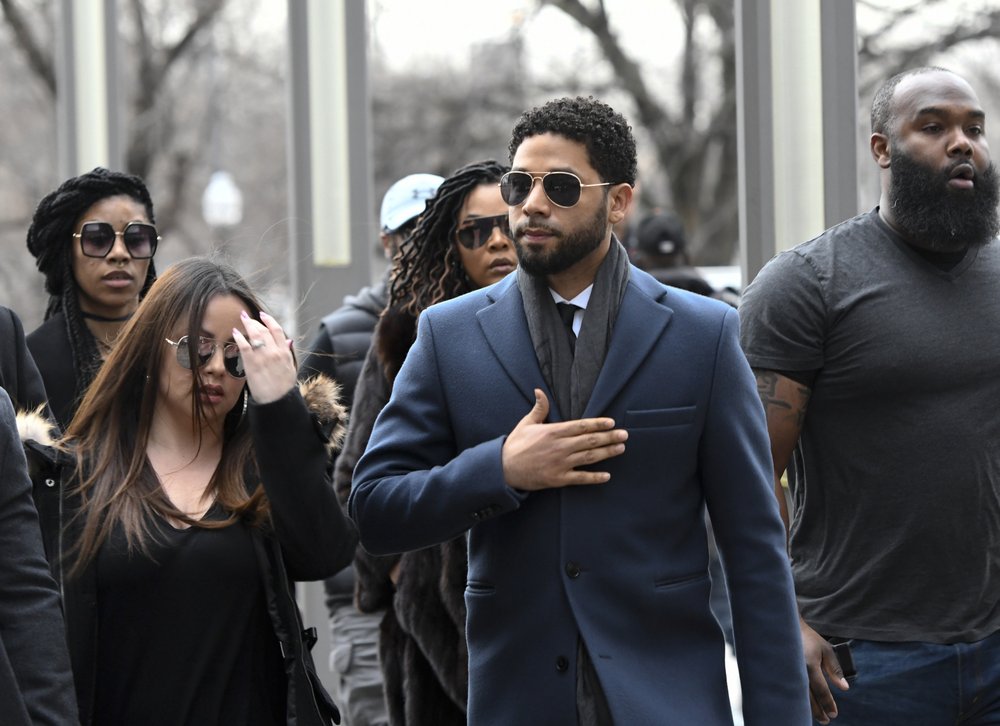 UPDATE ON 3/29/2019: As per the 3/28/2018 Inside Edition report, "When it comes to the Jussie Smollett case, Chicago Mayor Rahm Emanuel is telling President Trump to back off."
On Thursday (3/28/2019) morning, Trump tweeted that how the case was handled "is an embarrassment to our nation."
"FBI & DOJ to review the outrageous Jussie Smollett case in Chicago," he wrote. "It is an embarrassment to our nation!"
"On the "Today" show, Smollett's lawyer Tina Glandian,continued to insist the attack on the "Empire" actor was not a hoax and the dismissal of the charges against Smollett was justified. She said Smollett did not pay anyone to beat him up, as police had alleged. "
"This wasn't a very brutal attack, obviously, it was frightening and is something he did not deserve," Glandian said. "He, at this point, again has been victimized much more by what's happened afterward than what happened that night."
The evidence/ data regarding the Smollett case has been sealed. His lawyers are saying he's not planning any further action for now.
I've resisted coming to a determination about this case because nothing that's happened makes sense.
Here's some history…
As per March 26, 2019 AP report, "Jussie Smollett's attorneys say all criminal charges dropped" by Amanada Seitz and Michael Tarm, "Attorneys for "Empire" actor Jussie Smollett said Tuesday that charges alleging he lied to police about a racist and homophobic attack have been dropped."
"Smollett attorneys Tina Glandian and Patricia Brown Holmes said in a statement that Smollett's record "has been wiped clean."
History…
"Smollett was indicted on 16 felony counts related to making a false report that he was attacked by two men."
"Police and prosecutors have said the black and gay actor falsely reported to authorities that he was attacked around 2 a.m. on Jan. 29 in downtown Chicago because he was unhappy with his pay on the Fox show and to promote his career."
"Smollett, who is black and gay, plays the gay character Jamal Lyon on the hit Fox TV show (Empire) that follows a black family as they navigate the ups and downs of the recording industry."
"Smollett reported that he had been attacked on his way home from a sandwich shop. Smollett said two masked men shouted racial and anti-gay slurs, poured bleach on him, beat him and looped a rope around his neck. He claimed they shouted, "This is MAGA country" — a reference to President Donald Trump's "Make America Great Again" campaign slogan. He asserted that he could see one of the men was white because he could see the skin around his eyes."
"Police said Smollett hired two men, both of whom are black, to attack him. Police said Smollett paid the men $3,500."
"The men are brothers Abimbola "Abel" and Olabinjo "Ola" Osundairo, and one of them had worked on "Empire." An attorney for them has said the brothers agreed to help Smollett because of their friendship with him and the sense that he was helping their careers."
"Police have also said that before the attack, Smollett sent a letter that threatened him to the Chicago studio where "Empire" is shot. The FBI, which is investigating that letter, has declined to comment on the investigation."
My gut as opposed to President Trump is telling me that the following details contained in today's New York Times report is not telling the entire tale.
As per the 3/26/2019 New York Times report, "All Charges Dropped Against 'Empire' Actor Jussie Smollett" by Sopan Deb,  (Chicago prosecutors) "After reviewing all of the facts and circumstances of the case, including Mr. Smollett's volunteer service in the community and agreement to forfeit his bond to the city of Chicago, we believe this outcome is a just disposition and appropriate resolution to this case," the Cook County State's Attorney's Office said in a statement."
"It did not elaborate on whether any new information had surfaced that weakened the case against Mr. Smollett or whether prosecutors had simply changed their mind about pursuing the case. Mr. Smollett's bond payment was $10,000."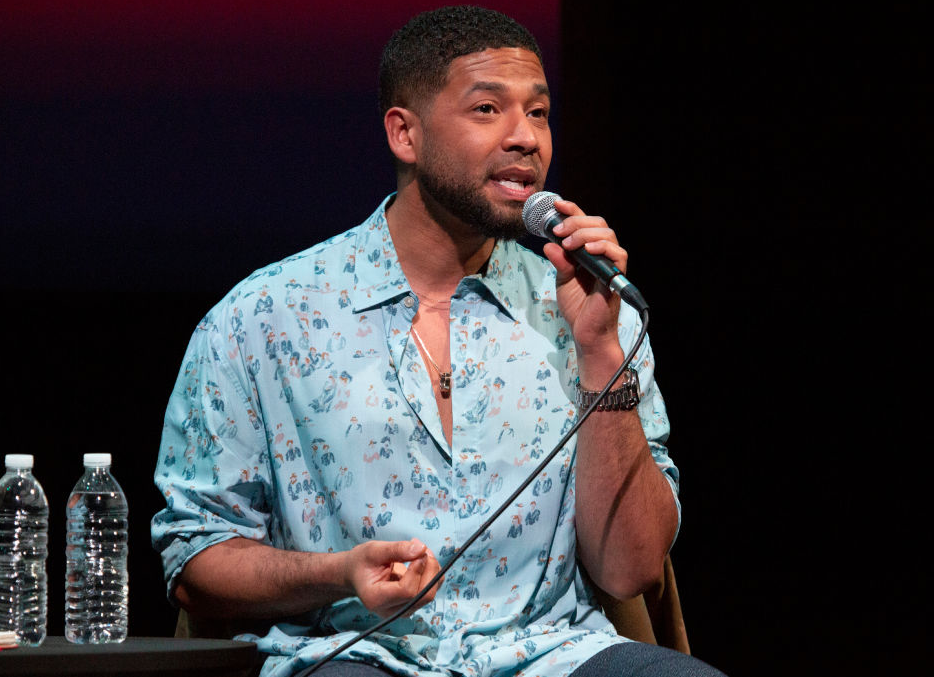 In a statement, Anne Kavanagh, a spokeswoman for Mr. Smollett's lawyers, said: "Today, all criminal charges against Jussie Smollett were dropped and his record has been wiped clean of the filing of this tragic complaint against him. Jussie was attacked by two people he was unable to identify on Jan. 29. He was a victim who was vilified and made to appear as a perpetrator as a result of false and inappropriate remarks made to the public causing an inappropriate rush to judgment."
Link to entire report:  All Charges Dropped Against 'Empire' Actor Jussie Smollett