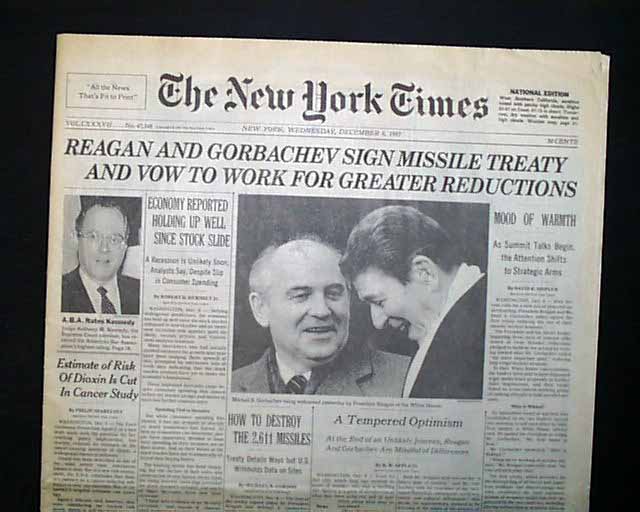 Could it be that the republican President Donald Trump has been operating under the influence of Russia since 1987? It's possible that his ties to Russia date back, 42 years.
Here's the rest of the story…
Jonathan Chait of NY Magazine has been hypothesizing that President Trump's ties to Russia, dates back to 1987, in his 7/8/18 article, "Will Trump Be Meeting With His Counterpart — Or His Handler?"
Excerpts:
"The first intimations that Trump might harbor a dark secret originated among America's European allies, which, being situated closer to Russia, have had more experience fending off its nefarious encroachments. In 2015, Western European intelligence agencies began picking up evidence of communications between the Russian government and people in Donald Trump's orbit. In April 2016, one of the Baltic states shared with then–CIA director John Brennan an audio recording of Russians discussing funneling money to the Trump campaign. In the summer of 2016, Robert Hannigan, head of the U.K. intelligence agency GCHQ, flew to Washington to brief Brennan on intercepted communications between the Trump campaign and Russia."
The contents of these communications have not been disclosed, but what Brennan learned obviously unsettled him profoundly. In congressional testimony on Russian election interference last year, Brennan hinted that some Americans might have betrayed their country. "Individuals who go along a treasonous path," he warned, "do not even realize they're along that path until it gets to be a bit too late." In an interview this year, he put it more bluntly: "I think [Trump] is afraid of the president of Russia. The Russians may have something on him personally that they could always roll out and make his life more difficult."
"It is often said that Donald Trump has had the same nationalistic, zero-sum worldview forever. But that isn't exactly true. Yes, his racism and mendacity have been evident since his youth, but those who have traced the evolution of his hyper nationalism all settle on one year in particular: 1987. Trump "came onto the political stage in 1987 with a full-page ad in the New York Times attacking the Japanese for relying on the United States to defend it militarily," reported Edward Alden, a senior fellow at the Council on Foreign Relations. "The president has believed for 30 years that these alliance commitments are a drain on our finite national treasure," a White House official told the Washington Postcolumnist Josh Rogin. Tom Wright, another scholar who has delved into Trump's history, reached the same conclusion. "1987 is Trump's breakout year. There are only a couple of examples of him commenting on world politics before then."
"What changed that year? One possible explanation is that Trump published The Art of the Deal, which sped up his transformation from an aggressive, publicity-seeking New York developer to a national symbol of capitalism. But the timing for this account does not line up perfectly — the book came out on November 1, and Trump had begun opining loudly on trade and international politics two months earlier. The other important event from that year is that Trump visited Moscow."
"During the Soviet era, Russian intelligence cast a wide net to gain leverage over influential figures abroad. (The practice continues to this day.) The Russians would lure or entrap not only prominent politicians and cultural leaders, but also people whom they saw as having the potential for gaining prominence in the future. In 1986, Soviet ambassador Yuri Dubinin met Trump in New York, flattered him with praise for his building exploits, and invited him to discuss a building in Moscow. Trump visited Moscow in July 1987. He stayed at the National Hotel, in the Lenin Suite, which certainly would have been bugged. There is not much else in the public record to describe his visit, except Trump's own recollection in The Art of the Deal that Soviet officials were eager for him to build a hotel there. (It never happened.)"
"Trump returned from Moscow fired up with political ambition. He began the first of a long series of presidential flirtations, which included a flashy trip to New Hampshire. Two months after his Moscow visit, Trump spent almost $100,000 on a series of full-page newspaper ads that published a political manifesto. "An open letter from Donald J. Trump on why America should stop paying to defend countries that can afford to defend themselves," as Trump labeled it, launched angry populist charges against the allies that benefited from the umbrella of American military protection. "Why are these nations not paying the United States for the human lives and billions of dollars we are losing to protect their interests?"
"Trump's letter avoided the question of whom the U.S. was protecting those countries from. The primary answer, of course, was the Soviet Union. After World War II, the U.S. had created a liberal international order and underwritten its safety by maintaining the world's strongest military. A central goal of Soviet, and later Russian, foreign policy was to split the U.S. from its allies."
"The safest assumption is that it's entirely coincidental that Trump launched a national campaign, with himself as spokesman, built around themes that dovetailed closely with Soviet foreign-policy goals shortly after his Moscow stay. Indeed, it seems slightly insane to contemplate the possibility that a secret relationship between Trump and Russia dates back this far. But it can't be dismissed completely. How do you even think about the small but real chance — 10 percent? 20 percent? — that the president of the US has been covertly influenced or personally compromised by a hostile foreign power for decades?"
See:  What If Trump Has Been a Russian Asset Since 1987/ NY Magazine
The following report is from the NY Times Archives.
On September 2, 1987, Michael Oreskes for the New York Times penned the following report, "TRUMP GIVES A VAGUE HINT OF CANDIDACY"
"Donald J. Trump, one of New York's biggest and certainly one of its most vocal developers, said yesterday that he was not interested in running for political office in New York, but indicated that the Presidency was another matter."
"Mr. Trump, a Republican, bought full-page advertisements in three major newspapers around the country this morning to air his foreign-policy views. And an adviser disclosed that Mr, Trump is planning a trip in October to New Hampshire, site of the first Presidential primary."
"While some campaign consultants scoffed at the notion of a landlord and casino owner as candidate, Mr. Trump, whose total holdings are estimated at $3 billion, stoked the speculation with a statement from a spokesman that said: "There is absolutely no plan to run for mayor, governor or US senator. He will not comment about the Presidency."
"Mr. Trump wasn't available to comment on whether he means to be taken seriously as someone pondering running for President, or was just stirring up a little smoke to draw attention to himself."
"His trip to New Hampshire is in response to an invitation from Mike Dunbar, a Republican who is running a "draft Donald Trump" movement."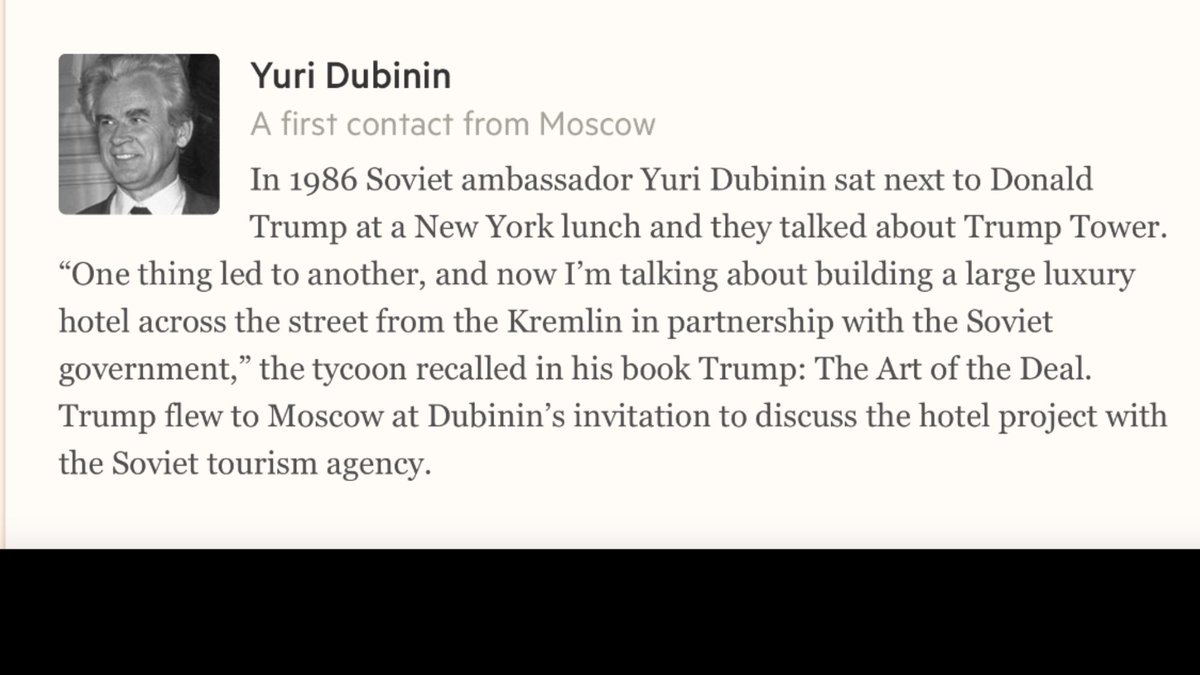 "Mr. Dunbar, who is well known in New Hampshire Republican circles as both conservative and off-beat, said he has arranged for Mr. Trump to speak at a Rotary Club luncheon on Oct. 22 in Portsmouth. "There's not a Republican running who can win the general election," Mr. Dunbar said. "I decided we better find someone who is capable of being elected."
"Mr. Dunbar said his support had been sought by most of the other Republican contenders, including Vice President Bush, Senator Bob Dole of Kansas and Representative Jack F. Kemp of upstate NY."
"Mr. Dunbar said he had not met Mr. Trump, but came to admire him from newspaper and magazine articles. He said Mr. Trump had the same kind of entrepreneurial style that made Lee A. Iacocca attractive to some Democrats."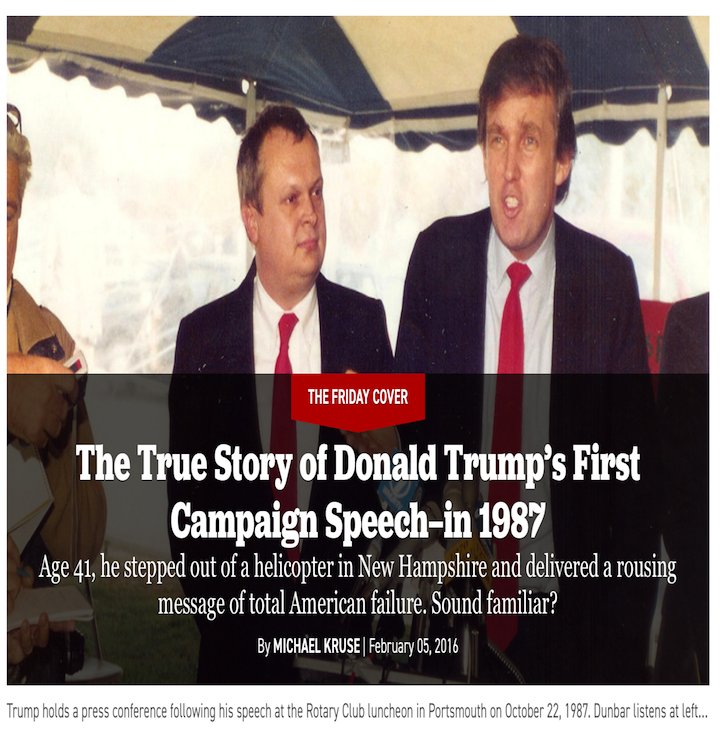 "According to Mr. Dunbar, Mr. Trump already has high name recognition in New Hampshire. He based this, he said, on his own questioning of housewives and other residents, all of whom had heard of Trump Tower, which is on Fifth Avenue."
"Mr. Trump, according to his office, spent a total of $94,801 of his own money to purchase full-page advertisements in The New York Times, The Washington Post and The Boston Globe, which circulates extensively in New Hampshire."

"The advertisement, according to an advance copy provided by his office, carries the headline: "There's nothing wrong with America's Foreign Defense Policy that a little backbone can't cure." America, Mr. Trump adds, "should stop paying to defend countries that can afford to defend themselves." Met With Gorbachev.."
"Mr. Trump, who is 41 years old, has no particular background in foreign policy. His real-estate holdings are largely in New York, Atlantic City and West Palm Beach, Fla".
"He did, however, travel to Moscow in July, where he met with the Soviet leader, Mikhail S. Gorbachev. The ostensible subject of their meeting was the possible development of luxury hotels in the Soviet Union by Mr. Trump. But Mr. Trump's calls for nuclear disarmament were also well-known to the Russians."
The following is what Mr. Trump had printed in newspapers dated 9/2/1987:
Title: "An open letter from Donald J. Trump on why America should stop paying to fund countries that can afford to defend themselves"
Text:
For decades, Japan and other Nations have been taking advantage of the United States.
The saga continues unabated as we defend the Persian Gulf, an area of only marginal significance to the US for its oil supplies, but one upon which Japan and others are almost totally dependent. Why are these not paying the US for the human lives and billions of dollars, we are losing to protect their interests?
Saudi Arabia,  country whose very existence is in the hands of the US, last week refused to allow us to use their mine sweepers (which re sadly, far more advanced than ours) to police the Gulf.
The world is laughing at America's politicians as we protect ships we don't own, carrying oil we don't need, destined for allies who won't help.
Over the years, the Japanese, unimpeded by huge costs of defending themselves (as long as the US will do it for free) have built a strong and vibrant economy with unprecedented surpluses. They have brilliantly managed to maintain a weak yen against a strong dollar. This coupled with our monumental spending for their and others defenses, has moved Japan to the forefront of World Economies.
Now that the tides are turning and the yen is becoming strong against the dollar, the Japanese are openly complaining, and in typical fashion, our politicians are reacting to their unjustified complaints.
It's time for us to end our vast deficits by making Japan and others who can afford it, pay. Our world protection is worth hundreds of billions of dollars to these countries, and their stake in their protection is far greater than ours.
Make Japan, Saudi Arabia and others pay for the protection we extend to our allies. Let's help our farmers, our sick, our homeless by taking from some of the greatest prfit machines ever created —machines created and nurtured by us. "Tax" these wealthy nations, not America. End our huge deficits, reduce our taxes, and let America's economy grow unencumbered by the cost of defending those who can easily afford to pay us for the defense of their freedom.  Let's not let our great country be laughed anymore.