At a recent House Committee hearing, it was a moment of pure joy to watch a Democratic Party freshman Rep. Katie Porter take the clueless JP Morgan CEO Jamie Dimon to task on how his front-line workers would have to budget on an entry pay scale of $16.00 per hour. Now just translate these budgeting challenges with someone who earns closer to the current minimum wage scale of $7.20 per hour.
Katie Porter biography as per Ballotpedia:
Katie Porter (Democrat) is the representative from California's 45th Congressional District in the U.S. House. Porter was elected to the office on November 6, 2018.
Porter defeated Republican Mimi Walters in the 2018 general election by a vote of 52.1 percent to 47.9 percent. Porter ran on progressive campaign themes including Medicare for all, affordable college, abortion access, and gun reform. To read about Porter's stances on various issues, click here.
"Katie Porter was endorsed by progressive political action committee Democracy for America"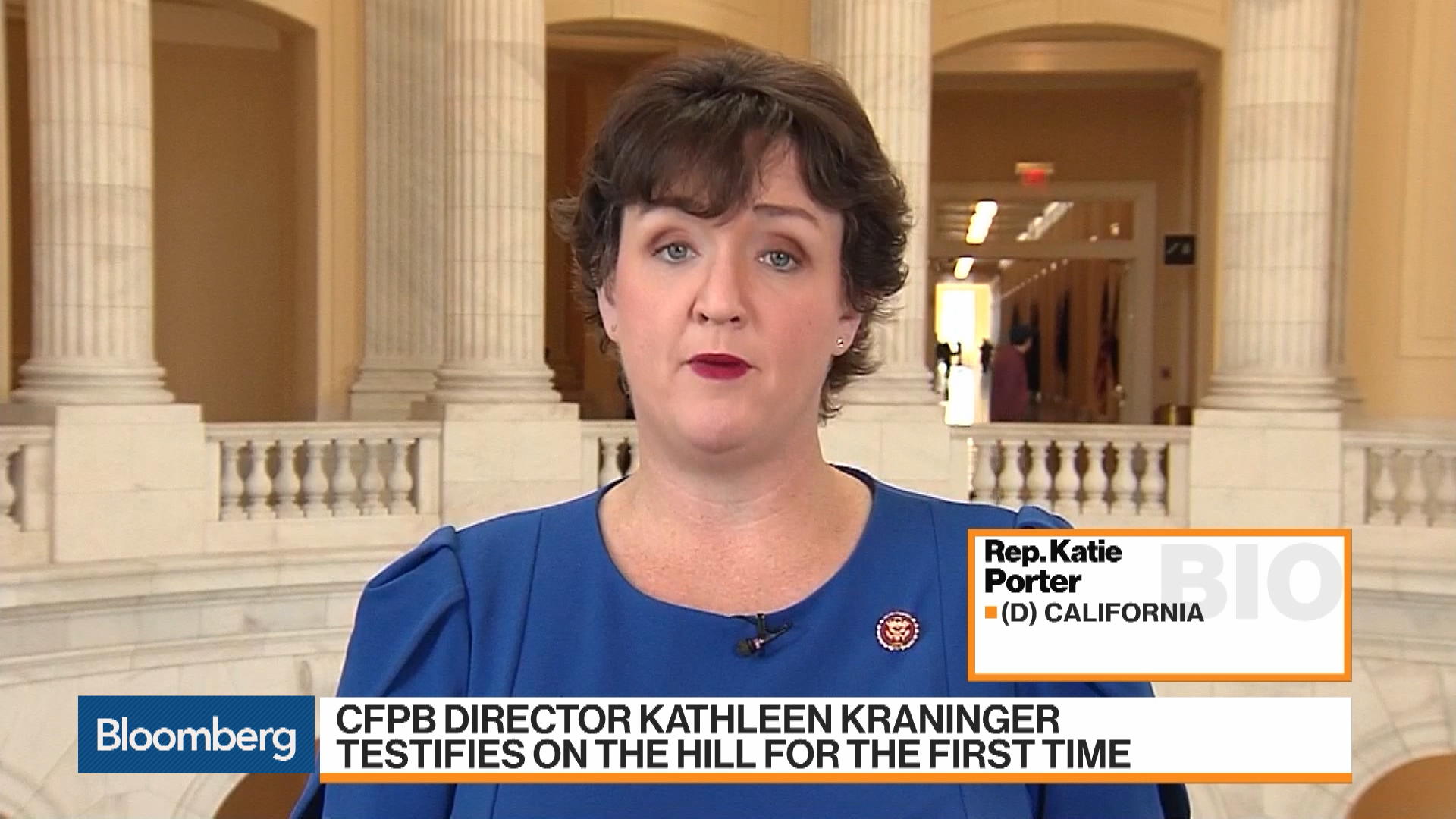 "Porter's work experience includes serving as a law professor for the University of California Irvine and other universities, serving as a consumer and bankruptcy attorney for the Consumer Financial Protection Bureau, the World Bank, the Federal Judicial Center, and the Uniform Law Commission, and clerking for Judge Richard S. Arnold of the Eighth Circuit Court of Appeals. She has also written three books and published research in a number of national law journals. Porter earned a bachelor's degree from Yale University and a J.D. from Harvard Law School. She has three children"
At the beginning of the 116th Congress, Porter was assigned to the following committees:[Source]
History..
After the 2008 Great Recession, the US government had to step in to regulate financial entities which were too big to fail . To avoid a repeat of all the devastation that occurred, the US Congress passed the 2010 Dodd-Frank Wall Street Reform Act to prevent banks from taking on too much risk.
Some major factors that led to the 2008 financial meltdown were the banks' reckless high risk lending practices. For example,  Bank of America's Countrywide Financial unit, caused Fannie Mae and Freddie Mac to lose market share and to respond by lowering their own standards. Then there were the mortgage guarantees. Many of the subprime (high risk) loans were bundled and sold, to the quasi-government agencies Fannie Mae and Freddie Mac. The implicit guarantee by the US federal government programs created a moral hazard and contributed to a glut of risky lending. The big banks making the high risk loans had no skin in the game. This was like a Ponzi scheme where it was only a matter of time when the accumulation and subsequent high default rates of these subprime mortgages led to the financial crisis and the consequent damage to the world economy.
See: Financial Crisis Inquiry Commission report – US Government 
Can you believe that the banking community is pushing the president's administration to roll back these regulations that were enacted to prevent a repeat of this 2008 financial debacle? This is one reason why US Congress via its House oversight committees are conducting hearings. Having Rep. Katie Power who is well versed in financial institutional ' practices, doing the questioning, is a sight to behold.
Here's the rest of the story…
On April 11, 2019, Caroline Kelly of CNN Politics penned the following report. "Freshman Democrat presses JPMorgan CEO Jamie Dimon over pay disparity"
Excerpts:
"Freshman Rep. Katie Porter stumped multimillionaire JPMorgan Chase CEO Jamie Dimon during a hearing Wednesday with a simple question: How are workers supposed to make ends meet?"
"The back-and-forth occurred during a House Financial Services Committee hearing featuring the CEOs of several major banks on Wednesday. Porter, a California Democrat, shared the story of a JPMorgan Chase employee — making a fraction of what the company's top executives are paid — who is running a $567 deficit each month because her salary is insufficient to cover basic expenses."
"How should she manage this budget shortfall while she's working full-time at your bank?" Porter asked Dimon."
"I don't know that all your numbers are accurate, that number is generally a starter job –" he said."
"She is a starting employee, she has a 6-year-old child, this is her first job," Porter said.
"You can get those jobs out of high school, and she may have my job one day," Dimon replied.
"She may, but Mr. Dimon, she doesn't have the ability right now to 
spend your $31 million
," Porter said, referring to Dimon's 2018 pay package.
"I'm wholly sympathetic," Dimon replied.
"She's short $567, what would you suggest she do?" Porter pressed.
"I don't know, I'd have to think about that," he said."
"Would you recommend that she take out a JP Morgan Case credit card and run a deficit?" Porter asked."
Dimon repeated, "I don't know, I'd have to think about it."
"Would you recommend that she overdraft at your bank and be charged overdraft fees?" Porter asked.
"I don't know I'd have to think about it," Dimon said a third time, adding, "I'd love to call up and have a conversation about her financial affairs and see if we could be helpful."
"(To) see if you could find a way for her to live on less than the minimum that I've described?" Porter asked."
"Just (to) be helpful," Dimon replied."
"Well, I appreciate your desire to be helpful, but what I'd like you to do is provide a way for families to make ends meet," Porter said.
After the hearing, Porter tweeted a picture of a white board showing her calculations behind the numbers she referenced during the hearing.
"During my questioning, @jpmorgan CEO Jamie Dimon said he didn't know if all my numbers were accurate," she 
tweeted
. "Here's the math so he can check."
During the hearing, Porter described a real 
job listing
 posted on the job-finding platform Monster.com for a JPMorgan Chase position in Irvine, Califonia, paying $16.50 an hour, saying, "now this bank teller, her name is Patricia. She has one child who's 6 years old."
When asked by CNN's Brooke Baldwin whether the bank teller she described would want to communicate with Dimon, Porter replied, "Patricia is a representative of a number of constituents that we'd heard from."
"So there's no Patricia out there," Porter said, adding, "but in the other way, there are thousands and thousands, and tens of thousands of Patricias out there."
The California Democrat said that she checked apartment listings, the US Department of Agriculture's 
food cost plan
, and a cost of living calculator to estimate the expenses, adding, "I'm a single mom in Irvine, I know what it takes to make ends meet there."
Porter added that her office has received feedback from her own district saying that the figures were "too conservative."