One fine day, a Chinese visitor dropped by the republican President Donald Trump's second home, his Mar-A-Lago resort in Florida with a stash of $8,000 cash, a device that detects hidden cameras and a thumb drive that contained malware software. That was in addition to a laptop, four cell phones, an external hard drive, 9 USB drives, five SIM cards and several credit cards. She didn't even have a bathing suit on her, as she asked for directions to the pool area within the Mar-A-Lago resort. She spoke perfect English, except when she didn't.
Remember that president who kept leading the chant "lock her up" at his campaign rallies because his Democratic Party opponent in 2016, Hillary Clinton, could possibly have compromised some classified data while she used her own private server to do work when she was Secretary of State from 2009-2013.
Thanks to Wikipedia, here' the list of times President Trump has made Mrs. Clinton look like an amateur when it comes to being sloppy with classified data:
On May 10, 2017, US President Donald Trump disclosed classified information to Russian government representatives, creating political and security concerns in the United States and its allies, especially Israel. The disclosure was first reported in The Washington Post on May 15, 2017. White House staff initially denied the report, but the following day Trump defended the disclosure, stating that he has the "absolute right" to "share" intelligence with Russia."
"In an April 29, 2017, phone call, Trump told Philippines President Rodrigo Duterte that the U.S. had positioned two nuclear submarines off the coast of North Korea. This was during a time when Trump was warning of a possible "major, major conflict" with North Korea.[47] The locations of nuclear submarines are a closely guarded secret, even from the Navy command itself. "As a matter of national security, only the captains and crew of the submarines know for sure where they're located."
On May 24, 2017, Britain strongly objected to the United States leaking to the press information about the 2017 Manchester Arena bombing, including the identity of the attacker and a picture of the bomb, before it had been publicly disclosed, jeopardizing the investigation. British Prime Minister Theresa May issued a public rebuke, and British police said they would stop passing information to U.S. counterparts."
"Leaks of sensitive information by the U.S. has led to the review of intelligence sharing arrangements by key allies, and also a review by the Department of Justice regarding the leaks from the United States."
The above incidents don't include the president's usage of cell phones, susceptible to hacking; his daughter Ivanka Trump's usage of a private server as she conducted her business within the White House; his son-in-law Jared Kushner's  usage of the online messaging service WhatsApp for official business – including communication with foreign contacts; and now the way a Chinese visitor who's not an agent was able to gain access to president's resort before suspicions were raised.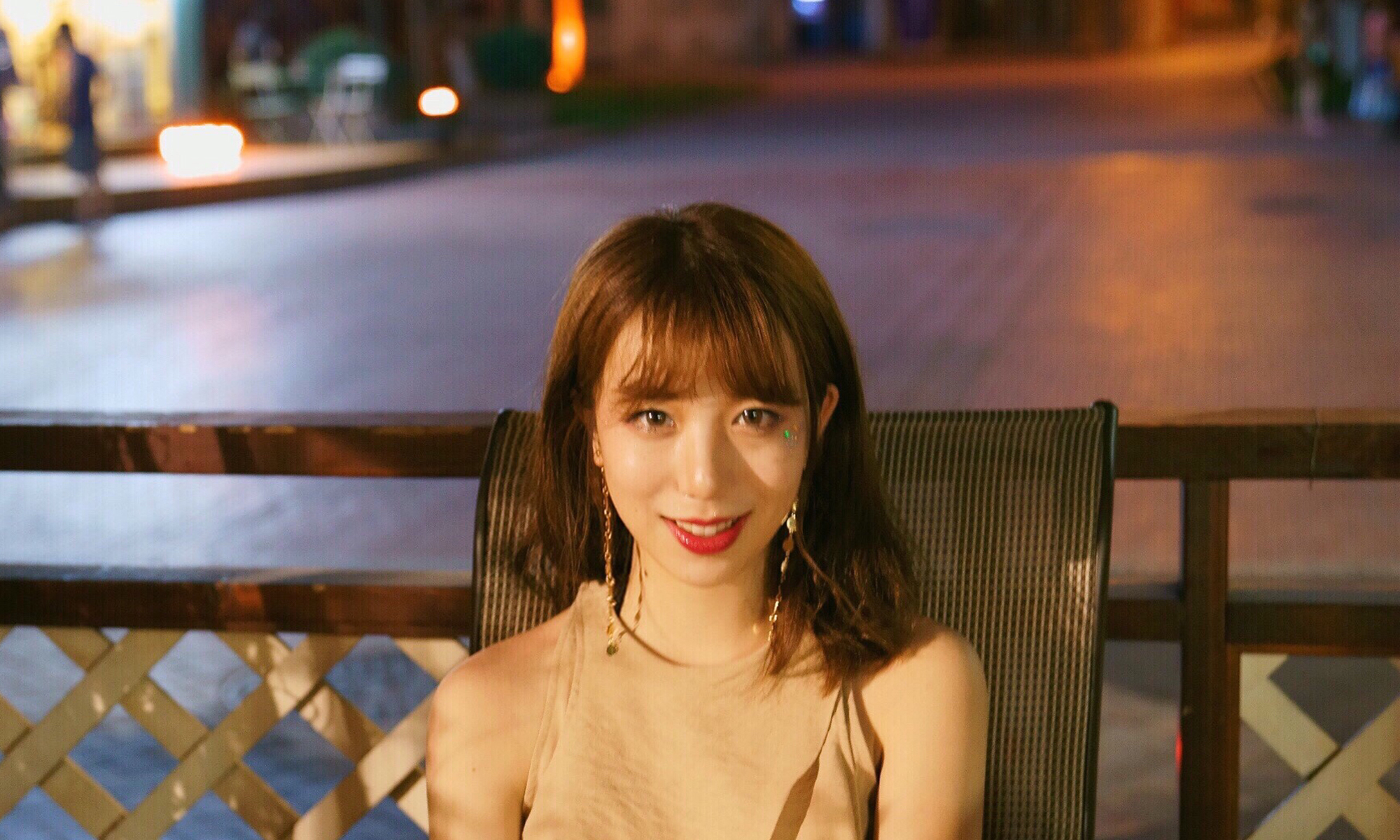 Here are the details of how the Chinese visitor gained access to the Mar-A-Lago premises as per a 4/2/2019 AP report, "Chinese Woman Charged With Illegally Entering Mar-a-Lago Club During President Trump's Florida Visit" by Terry Spencer:
"A woman carrying 2 Chinese passports and a device containing computer malware lied to Secret Service agents and briefly gained admission to President Donald Trump's Mar-a-Lago club over the weekend during his Florida visit, federal prosecutors allege in court documents."
"Yujing Zhang, 32, approached a Secret Service agent at a checkpoint outside the Palm Beach club early Saturday afternoon and said she was a member who wanted to use the pool, court documents said. She showed the passports as identification."
"Agents say she wasn't on the membership list, but a club manager thought Zhang was the daughter of a member. Agents say that when they asked Zhang if the member was her father, she didn't answer definitively but they thought it might be a language barrier and admitted her."
"Zhang's story changed when she got inside, agents say, telling a front desk receptionist she was there to attend the United Nations Chinese American Association event scheduled for that evening. No such event was scheduled and agents were summoned."
"Agent Samuel Ivanovich wrote in court documents that Zhang told him that she was there for the Chinese American event and had come early to familiarize herself with the club and take photos, again contradicting what she had said at the checkpoint. She showed him an invitation in Chinese that he could not read."
"He said Zhang was taken off the grounds and told she could not be there. Ivanovich said she became argumentative, so she was taken to the local Secret Service office for questioning."
"There, he said, it became clear Zhang speaks and reads English well. He said Zhang said she had traveled from Shanghai to attend the non-existent Mar-a-Lago event on the invitation of an acquaintance named "Charles," whom she only knew through a Chinese social media app. Ivanovich said she then denied telling the checkpoint agents she was a member wanting to swim." (Charles Lee peddles access to President Trump and other top government officials on a Chinese-language website.)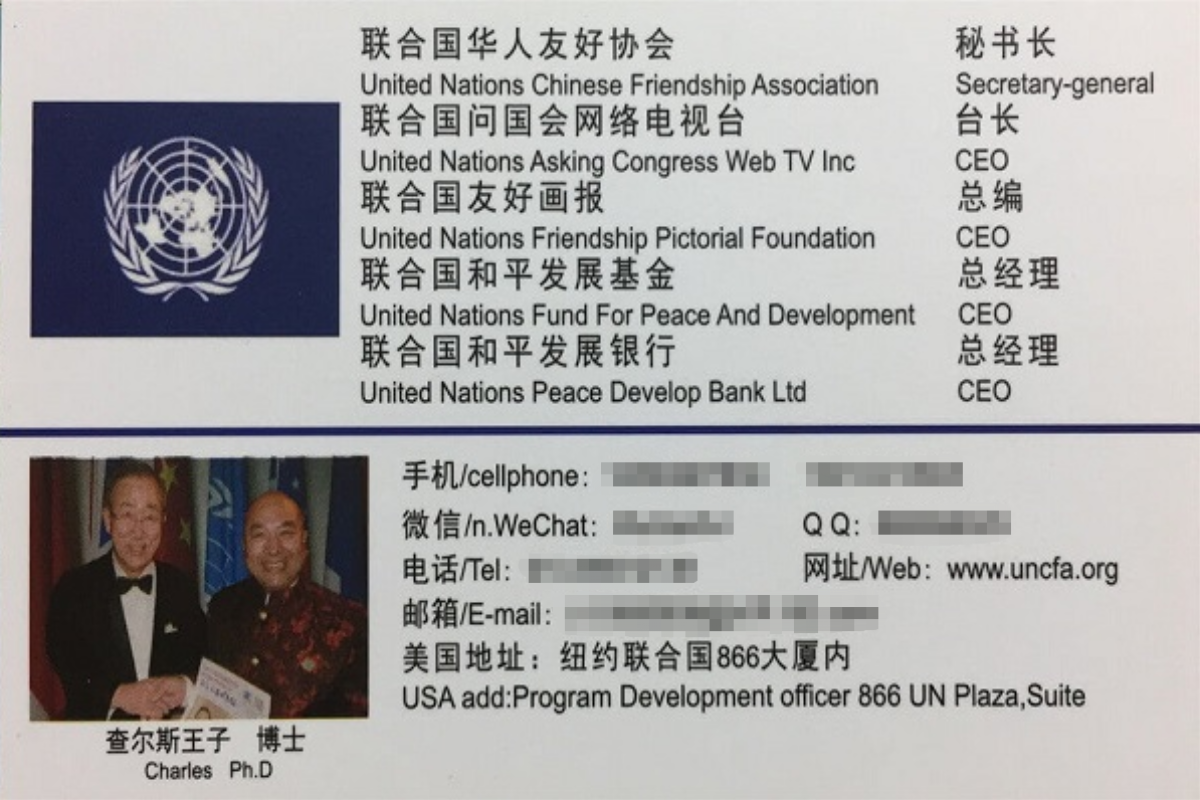 As per the 4/10/2018 South China Morning Post report, "Who is Charles Lee? Businessman linked to woman who breached Mar-a-Lago security has a chequered, mysterious past" by Owen Churchill and Nector Gan:
"Lee, who has used multiple identities and faced accusations of business fraud, advertised an event that Zhang Yujing said she was at Trump's resort to attend"
"US Securities and Exchange Commission filings show that Lee had a business partnership with a Chinese lawmaker"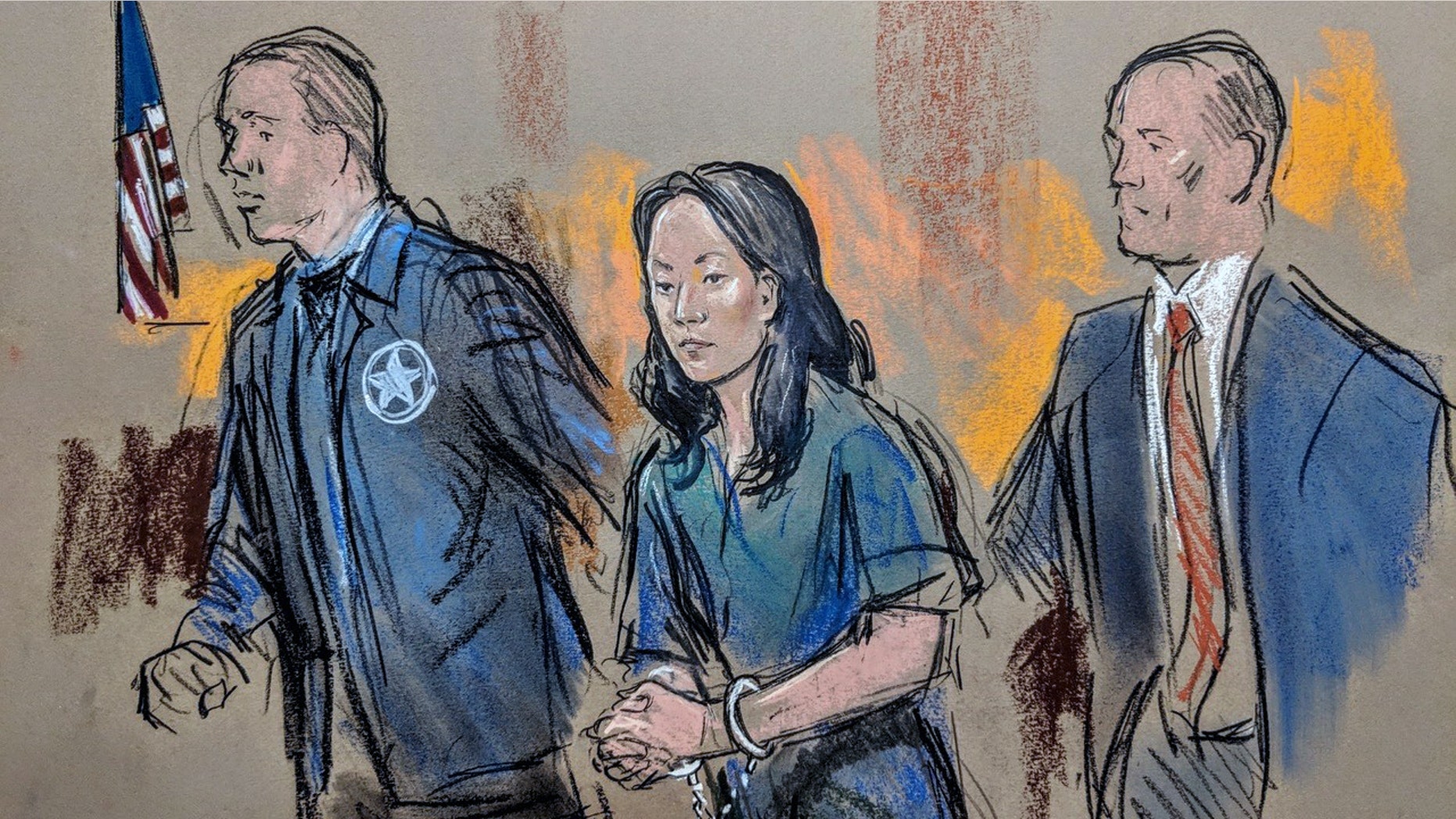 Excerpts:
"A receipt presented by her lawyer to a Palm Beach, Florida, court on Monday showed that Zhang had paid a fee of about US$20,000 on February 19 to a Beijing company. The purpose of that transfer, he said, was to pay for attendance to the Mar-a-Lago event, which had been cancelled before Zhang's arrival."
"Yet an equally puzzling and, according to national security analysts, potentially troubling picture is beginning to emerge about the man who advertised the event that Zhang said she was at US President Donald Trump's resort to attend: Charles Lee."
"That picture includes multiple identities, a professional partnership with a Chinese lawmaker, allegations of business fraud and a host of dormant companies based in the US tax haven of Delaware."
"Over the past 2 decades, Lee – who advertises access to prominent political figures around the world to Chinese clients – has used at least four names to do business, an analysis of Chinese court documents, US Securities and Exchange Commission (SEC) filings and previous Chinese media investigations reveals."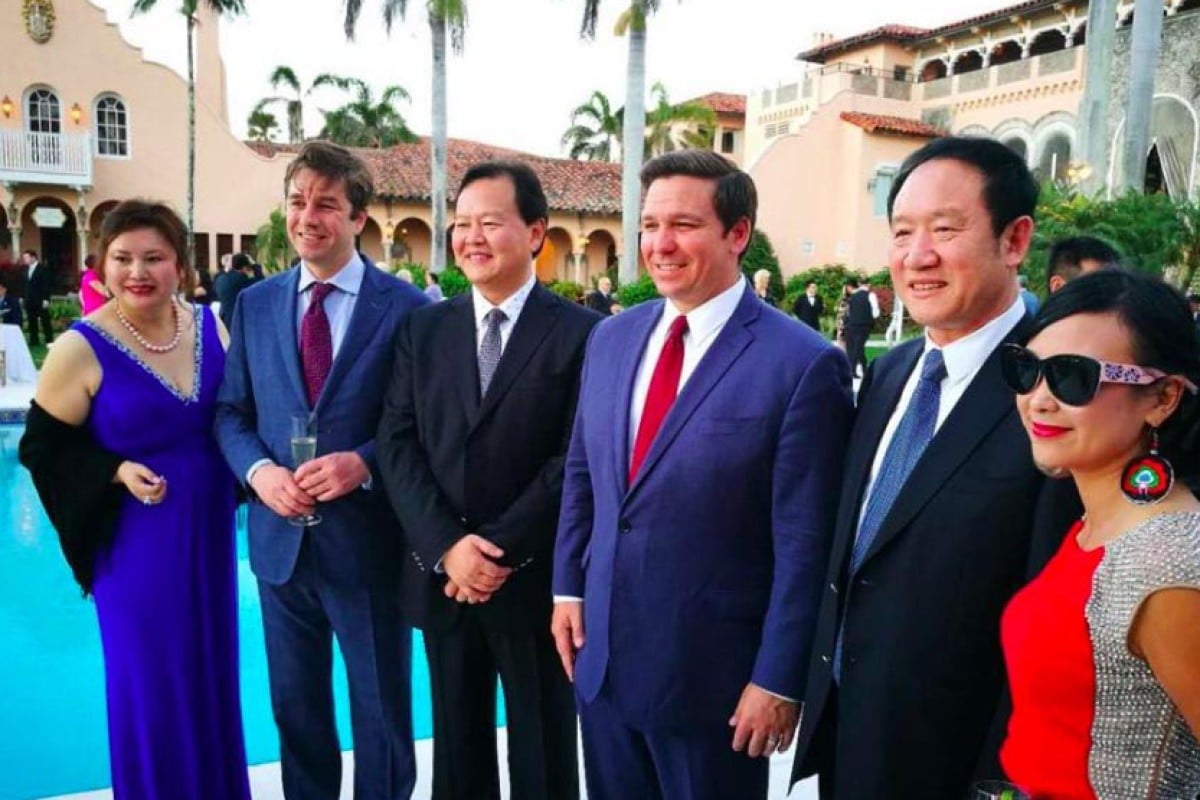 "In 2011, under the name Li Weitian, which is believed to be his legal name, Lee registered the United Nations Chinese Friendship Association (UNCFA) in Delaware, a state that attracts corporations from across the US and the world – some legitimate, some suspect – because of its business-friendly tax laws."
"It was a "United Nations Friendship Event" that Zhang told staff at Mar-a-Lago she was there to attend on March 30, at the invitation of a Chinese man called "Charles", according to a criminal complaint."
"While Zhang's true reason for attempting entry into the resort remains unclear, what is certain is that Lee had advertised an event at Mar-a-Lago for that day, featuring a guest appearance by Elizabeth Trump Grau, the president's sister."
"But it had been cancelled after its promoter Cindy Yang – the Florida massage parlour entrepreneur who peddled access to senior Trump administration officials for Chinese clients – came under scrutiny."
"Yang has denied knowing Lee, though they have been pictured together at two social events."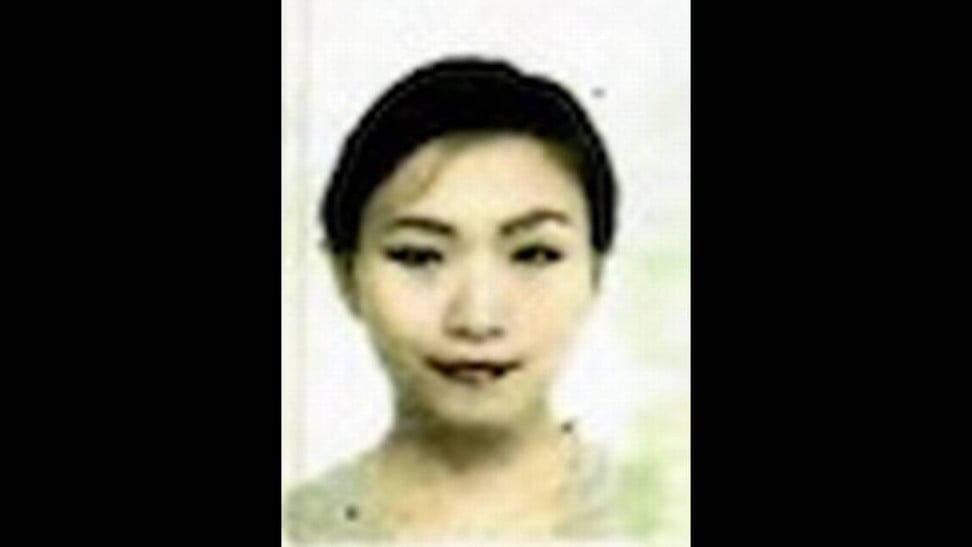 "A photo on Lee's website and business cards showing him shaking hands with former UN secretary general Ban Ki-moon "in no way [implies] any type of endorsement or support on the part of the secretary general for Mr Lee's organisation", said Dujarric, who recalled being at the event – a UN correspondents dinner several years ago – at which the picture was taken."
"Scrutiny of Lee's business ventures by US media and lawmakers has focused not on possible trademark infringement but on potential national security threats posed by his apparent connections to the Chinese Communist Party's United Front Work Department, a link illustrated by a photo on the UNCFA's website of Lee with the agency's former deputy director You Lantian."
"Yet a review of SEC documents reveals that Lee's proximity to the Chinese political sphere goes beyond just handshakes with United Front officials. In filings from 2013, Lee – as Li Weitian – is listed as co-owner of a US shell company with Wang Xinshun, a delegate of the provincial People's Congress in coal-rich Henan province."
"In China, it is common for prominent private entrepreneurs to become local or even national lawmakers – positions that provide coveted opportunities to rub shoulders with government and party officials."
Here is the rest of the story…
As per an April 12, 2019 Palm Post report, "Yujing Zhang indictment: Chinese woman charged with lying at Mar-a-Lago, not espionage" by Jane Musgrove, "A 33-year-old Chinese woman on Friday (4/12/2019) was indicted on charges of lying to get into Mar-a-Lago while President Donald Trump was visiting his Palm Beach estate last month."
"The charges against Yujing Zhang, lying to a federal agent and unlawful entry into a restricted building, are the same ones that led to Zhang's arrest on March 30. They carry a maximum five-year prison sentence."
"While acknowledging they had found no evidence that Zhang was a spy for the Chinese government, at a hearing this week prosecutors indicated she might face additional charges when the evidence was presented to a grand jury."
"Calling her a pathological liar, he said she was carrying $8,000 cash, a device that detects hidden cameras and a thumb drive that contained malware software. That was in addition to a laptop, 4 cell phones, an external hard drive, 9 USB drives, five SIM cards and several credit cards."
"Garcia scoffed at her claims that a man she knew only as "Charles" told her to fly from Shanghai to Palm Beach for an event where she could talk to members of Trump's family.
"She lies to everyone," Garcia said."
"She initially told Secret Service agents she wanted to use the pool at Mar-a-Lago. Believing she was a member, club officials waved her in. Later, she said she was there to attend what turned out to be a non-existent event."
"Zhang's attorney Robert Adler countered that she had paid $20,000 to Chinese business-man Charles Lee, who peddles access to Trump and other top government officials on a Chinese-language website."
>RELATED: Chinese woman paid $20K for Mar-a-Lago event, attorney says
>>RELATED: Chinese woman arrested at Mar-a-Lago while Trump was in town