Here's the main reason for the Democrats in the US House of Representatives to commence the impeachment process as soon as possible against the republican President Donald Trump. He's a clear and present danger against US national security interests. To wait a 1 1/2  years is way too long to wait to check the president's penchant for acting on impulse.
The presidents friends in Saudi Arabia, UAE, Israel have long been encouraging the US military to go to war with Iran, a Shia Muslim Persian country that's much more sophisticated, larger, and militarized than Iraq. What's worse is that President Trump's chief foreign policy expert John Bolton has been a major advocate for the US to invade Iran, dating back to before the US went to war with Iraq.
Could President Trump be manipulated to make such a move? The answer is yes, as he could never allow for the impression that he's a weak Commander-in-Chief. It doesn't help that the president's aversion to truth telling means that his allegations lack credibility.
On May 13, 2019, Clint Watts tweeted the following:
"This is where repeated lies by Trump administration gets country on dangerous foreign policy footing, "U.S. suspects Iran in tanker attack but cannot prove it now: official | Article [AMP] | Reuters"

Update 5/15/2019 : US State Department has ordered US diplomats to begin to evacuate from Iran.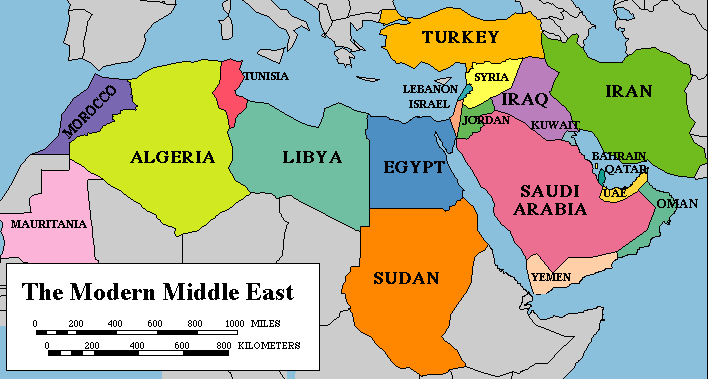 On May 13, 2019, Saudi Arabia, a Sunni Muslim nation has claimed that 4 tankers were targeted for sabotage by Iran or one of its proxies. Two of the tankers belonged to Saudi Arabia, one is owned by UAE United Arab Emirates and one was Norwegian.
As per a 5/13/2019 Reuters report, "U.S. suspects Iran in tanker attack but cannot prove it now: official:"
"Iran is a leading candidate for having carried out attacks on four tankers near the United Arab Emirates but the United States does not have conclusive proof Tehran was behind them, a U.S. official familiar with American intelligence said on Monday (5/13/19).
"This is what Iran does … The sort of thing you could see Iran doing … It fits their M.O. (modus operandi)," said the official on condition of anonymity, saying the most obvious explanation for Iran's statements distancing itself from the incident was that Tehran was "trying to muddy the waters."
As per the 5/14/ 2019 Wall Street Journal's report, "Iran Accuses U.S. of Framing It for Tanker Sabotage to Provoke Conflict" by Sune Engel Rasmussen, Nancy A. Youssef and Aresu Eqbali, "Foreign minister said 'radical individuals' were attempting to pull Iran and the U.S. into military conflict; drone attack by Houthi rebels allied to Tehran shut Saudi pipeline"
"Iran vigorously denied a U.S. claim that it was behind attacks on four oil tankers in the Persian Gulf that set the Middle East on edge, as the Trump administration confronted mounting skepticism from allies abroad and Democrats at home."
"Iran accused officials in the Trump administration of trying to pull it into a war with the U.S. and its regional allies."
Here is the rest of the story…
On May 13, 2019, Eric Schmitt and Julian E. Barnes of the New York Times penned the following report, "White House Reviews Military Plans Against Iran, in Echoes of Iraq War"
Excerpts:
"At a meeting of President Trump's top national security aides last Thursday, Acting Defense Secretary Patrick Shanahan presented an updated military plan that envisions sending as many as 120,000 troops to the Middle East should Iran attack American forces or accelerate work on nuclear weapons, administration officials said."
"The revisions were ordered by hard-liners led by John R. Bolton, Mr. Trump's national security adviser. They do not call for a land invasion of Iran, which would require vastly more troops, officials said."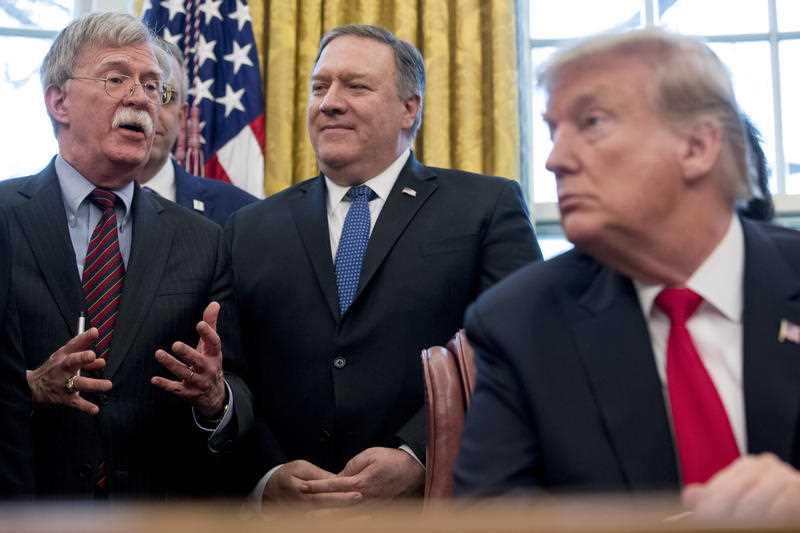 "The development reflects the influence of Mr. Bolton, one of the administration's most virulent Iran hawks, whose push for confrontation with Tehran was ignored more than a decade ago by President George W. Bush."
"It is highly uncertain whether Mr. Trump, who has sought to disentangle the United States from Afghanistan and Syria, ultimately would send so many American forces back to the Middle East."
"It is also unclear whether the president has been briefed on the number of troops or other details in the plans. On Monday (5/13/2019), asked about if he was seeking regime change in Iran, Mr. Trump said: "We'll see what happens with Iran. If they do anything, it would be a very bad mistake."
"There are sharp divisions in the administration over how to respond to Iran at a time when tensions are rising about Iran's nuclear policy and its intentions in the Middle East."
"Some senior American officials said the plans, even at a very preliminary stage, show how dangerous the threat from Iran has become. Others, who are urging a diplomatic resolution to the current tensions, said it amounts to a scare tactic to warn Iran against new aggressions."
"European allies who met with Secretary of State Mike Pompeo on Monday said that they worry that tensions between Washington and Tehran could boil over, possibly inadvertently."
"More than a half-dozen American national security officials who have been briefed on details of the updated plans agreed to discuss them with The New York Times on the condition of anonymity. "
"The size of the force involved has shocked some who have been briefed on them. The 120,000 troops would approach the size of the American force that invaded Iraq in 2003."
"Deploying such a robust air, land and naval force would give Tehran more targets to strike, and potentially more reason to do so, risking entangling the United States in a drawn out conflict. It also would reverse years of retrenching by the American military in the Middle East that began with President Barack Obama's withdrawal of troops from Iraq in 2011."
But two of the American national security officials said Mr. Trump's announced drawdown in December of American forces in Syria, and the diminished naval presence in the region, appear to have emboldened some leaders in Tehran and convinced the Islamic Revolutionary Guards Corps that the US has no appetite for a fight with Iran.
Several oil tankers were reportedly attacked or sabotaged off the coast of the United Arab Emirates over the weekend, raising fears that shipping lanes in the Persian Gulf could become flash points. "It's going to be a bad problem for Iran if something happens," Mr. Trump said on Monday, asked about the episode.
"Emirati officials are investigating the apparent sabotage, and American officials suspect that Iran was involved. Several officials cautioned, however, that there is not yet any definitive evidence linking Iran or its proxies to the reported attacks. An Iranian Foreign Ministry spokesman called it a "regretful incident," according to a state news agency."
"In Brussels, Mr. Pompeo met with the foreign ministers of Britain, France and Germany, cosignatories of the 2015 Iran nuclear deal, as well as with the European Union's foreign policy chief, Federica Mogherini. He didn't speak to the media, but the European officials said they had urged restraint upon Washington, fearing accidental escalation that could lead to conflict with Iran."
Link to report: White House Reviews Military Plans Against Iran, in Echoes of Iraq War
Frustrated European allies warn Pompeo against US-Iran escalation/  Al-Monitor