The republican President Donald Trump's former National Security Adviser Ret. Lt. General Mike Flynn has been a major player in the FBI's 3/22/2019 final report on its 22 months long Trump-Russia probe led by the Special Counsel Robert Mueller III. It was a puzzle as to why the last judge questioned the FBI's recommendations not to imprison him because he had been an invaluable asset to its investigation. The sentencing hearing was suspended because the judge forewarned the prosecutors' that he was prepared to throw the book at General Flynn, as the judge believed his actions were tantamount to treason.
Initially, the Retired Lt. General Mike Flynn had probably wanted to be able to count on President Trump for support and a possible future pardon. But reality hit, where he became the FBI's major source of intelligence as to how President Trump operated during the campaign and post his presidency. It seems that the president's legal team brought a lot of pressure on the NSA adviser to not become an informant for the FBI.
This tells us that whatever was redacted in the FBI's findings by the current US Attorney General William Barr who has been performing as the president's personal defense attorney instead of the top law enforcement officer of the (DOJ) US Department of Justice and who's 'supposed to be protecting the American peoples and the 'rule of law,' has crucial value where it's important that the appropriate US House oversight committees have access to the FBI's report without anything being redacted.
Of course the fight to obtain an un-redacted FBI Mueller report will become much easier once the Democrats in the US House commence with impeachment hearings.
Here is the rest of the story…
On May 17, 2019, Jennifer Rubin of the Washington Post penned the following analysis, "Why the Michael Flynn revelations are so important"
A federal judge on Thursday ordered that prosecutors make public a transcript of a phone call that former national security adviser Michael Flynn tried hard to hide with a lie: his conversation with a Russian ambassador in late 2016.

U.S. District Judge Emmet G. Sullivan in Washington ordered the government also to provide a public transcript of a November 2017 voice mail involving Flynn. In that sensitive call, President Trump's attorney left a message for Flynn's attorney reminding him of the president's fondness for Flynn at a time when Flynn was considering cooperating with federal investigators. . . . Sullivan also ordered that still-redacted portions of the Mueller report that relate to Flynn be given to the court and made public."
"The voice mail was from John Dowd, President Trump's former personal lawyer who, according to The Post, "tried to learn whether Flynn had any problematic information about the president after Flynn's attorney signaled his client might begin cooperating with Mueller's investigators."
"The kicker: "In one of the previously redacted filings released Thursday (5/16/2019), prosecutors said Flynn described multiple episodes in which 'he or his attorneys received communications from persons connected to the Administration or Congress that could have affected both his willingness to cooperate and the completeness of that cooperation.' "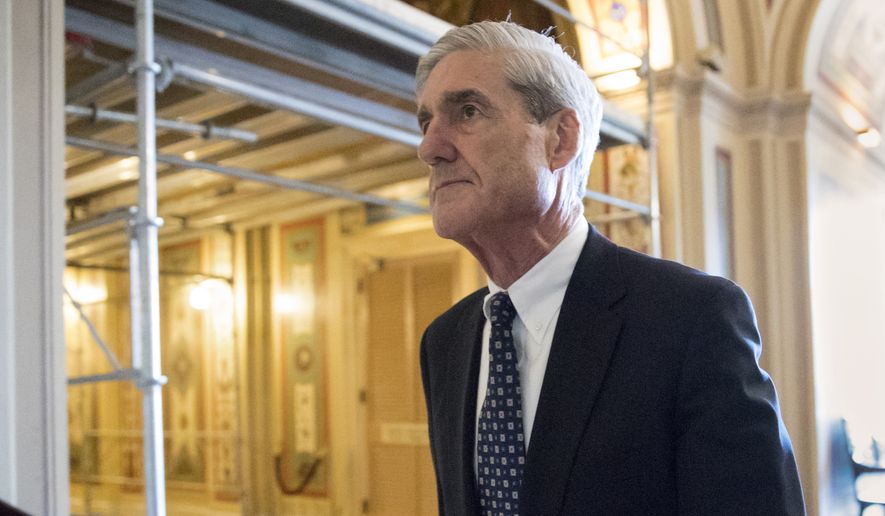 "This may be the most significant revelation since we learned of the president's efforts to fire special counsel Robert S. Mueller III. Even Attorney General William P. Barr conceded in his infamous memo to the Justice Department, "Obviously, the President and any other official can commit obstruction in this classic sense of sabotaging a proceeding's truth-finding function. Thus, for example, if a President knowingly destroys or alters evidence, suborns perjury, or induces a witness to change testimony, or commits any act deliberately impairing the integrity or availability of evidence, then he, like anyone else, commits the crime of obstruction." Barr also told Senate Judiciary Committee members during his confirmation hearing that it would be illegal for a president to coach a witness or persuade a witness to change testimony."
The disclosure, of course, raises serious questions as to why Barr redacted material in the report relating to Flynn, and why evidence that Trump did precisely what Barr said was illegal did not convince him that the president had obstructed justice."