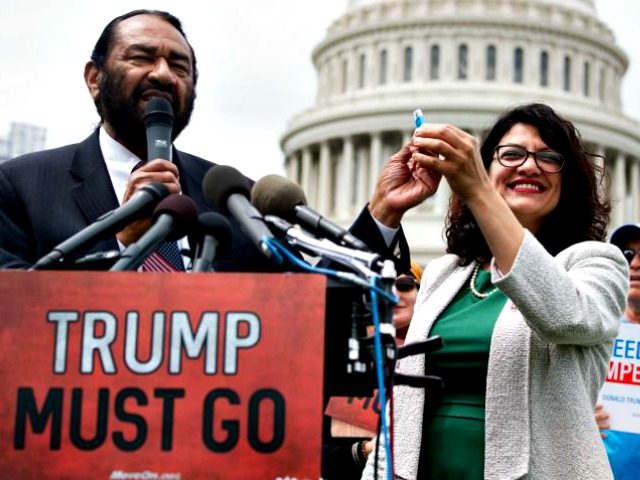 Dear Democrats, as per the historian Jon Meacham, "If I were in Congress, I'd want to hold Trump impeachment hearings;" and "If you raise the bar for an impeachment inquiry to impossibly high standards, you then lower the bar for what the country will have to tolerate with future lawless presidents."
According to a new CNN poll,"Democrats are increasingly in favor of impeaching President Donald Trump, with 76 percent saying they support the move." Ignoring the will of the party's base of voters is in itself, a risky political calculation. On 6/4/2019, 30 progressive groups warned the Democratic House Speaker Nancy Pelosi that they weren't buying her excuses for avoiding the -I-word and that they favored the commencement of an impeachment inquiry.
Our Black brothers and sisters have become an important/ crucial voting bloc for Democratic Party candidates. They also represent a bloc of voters who don't get why the US House Democrats have failed to at least commence an impeachment inquiry which doesn't have to result in an actual impeachment vote or a transfer to the Senate against President Trump, based on his numerous felonious acts as enumerated in the 3/22/2019 FBI's final report on its 22 months long Trump-Russia probe led by the Special Counsel Robert Mueller III.
It has been credibly argued that Democrats lost out on 2016 election victories because the Black vote was depressed in key states like in Pennsylvania, Wisconsin, and Michigan.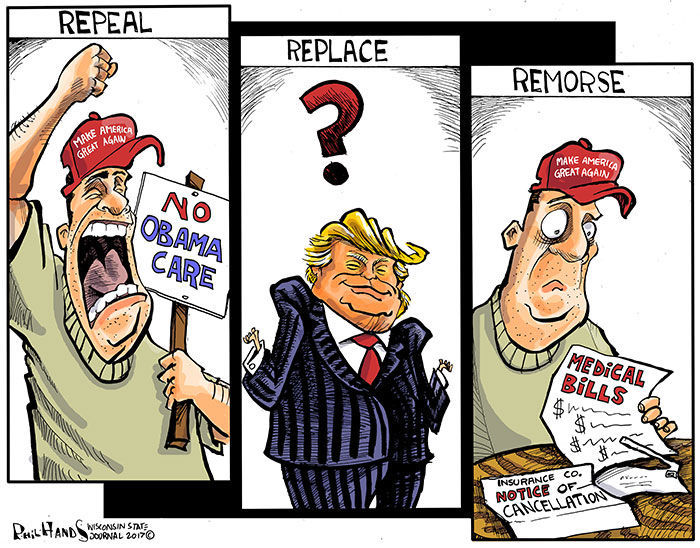 There's evidence that the higher non-White voter turnout in 2018, was a significant contributing factor to explain the surge in Democratic Party victories to help them become the majority party in the US House of Representatives. In short, the 2018 Democratic Blue Wave was not just the result of their candidates' focusing on kitchen 'bread and butter' issues like promoting more Americans to have easier access to affordable, high quality healthcare with coverage for 'pre-existing conditions but on voter turnout.
I'm thinking that the Democratic Party leadership in the US Congress have lost sight of this reality. It should become apparent to the Democratic Party leadership that discounting their base of voters' push for at least the US House commencing an impeachment inquiry against President Trump, could cost them, politically.
Here are examples of the media headlines post 2016 Democratic Party election losses, "Low Black Turnout May Have Cost Clinton the Election" as per a 5/8/2017 Slate publication by Osita Nwanevu; a 5/8/2017 Washington Post publication, "Why did Trump win? More whites — and fewer blacks — actually voted" by Bernard L. Fraga, Sean McElwee, Jesse Rhoades and Brian F. Shaffner.
As per the post:
"Black turnout declined dramatically; white turnout increased noticeably; and Latino and Asian American turnout went up even more. In the key swing states of Michigan, Wisconsin, and Pennsylvania, those shifts were especially strong. How strong? Without those shifts in turnout from various racial and ethnic groups, these pivotal states might have gone not to Trump but to Clinton—giving Clinton an electoral college victory."
"In 2018, nonwhite voters made up 27.2 percent of the voter population. This is a rise from 23.7 percent in the 2014 midterms, and higher than the 26.7 percent in the 2016 presidential election. The latter is notable because, normally, white voters make up larger shares of midterm voters than presidential year voters due to lower midterm minority turnout. This was not the case in the 2018 midterms, suggesting even greater minority clout in the 2020 election."
As per below Washington Post report, "This notion that Democrats are going to catch his (GOP) voters sleeping if they just tip-toe around this utterly (commencement of impeachment inquiry) ignores the reality that Trump's old, white, male base of support is the most reliable voting constituency in the country," Moulitsas, a longtime progressive leader who founded the blog DailyKos said. "Republicans turn out to vote."
"Democrats, he added, will be less motivated in 2020 if their party fails to adequately stand up to Trump."
As per 5/29/2019 NY Magazine article by Ed Kilgore, "Nonetheless, Trump's reelection effort will include an effort, well, not so much to win over African-Americans as to encourage them to stay home on November 3. A notable falloff in black turnout in 2016 was one of several key factors leading to Clinton's fatal underperformance in Michigan, Pennsylvania, and Wisconsin, which, in the end, were the ball game."
"This was not entirely an accident or just a product of Barack Obama's not being on the ballot, as Philip Bump explains:"
"Trump was very aware of this phenomenon. During his victory tour after the election, he at one point praised black voters for staying home, a function, he claimed, of the appeal of his pitch."
"They didn't come out to vote for Hillary," Trump said. "They didn't come out. And that was a big — so thank you to the African-American community."
According to reporting from Bloomberg shortly before the 2016 election, the campaign was working hard to ensure that they didn't. A senior campaign official told reporters Joshua Green and Sasha Issenberg that they had "three major voter-suppression operations underway," including one aimed at dampening turnout among black voters. In part, the Bloomberg report suggested, that included running under-the-radar ads on Facebook tying Clinton to the 1994 crime bill.
Why aren't the House Democrats listening to their Black members? As per the 5/30/2019 New York Times report, "Black Voters Challenge House Members: Why Is Trump Still in Office?" by Sheryl Gay Stolberg:
Excerpts:
"Moments after the special counsel, Robert S. Mueller III, wrapped up his appearance at the Justice Department on Wednesday (5/29/2019), Representative Dwight Evans stepped out of his district office in a black working-class neighborhood here to visit with local business owners. They had one question on their minds: Why is President Trump still in office?"
"Mr. Evans, a Democrat who began calling for Mr. Trump to be impeached long before Mr. Mueller issued his report, was not surprised: "The issue that I hear constantly here is, 'We sent you for one reason only: to get rid of the president, right? Why haven't you gotten rid of him yet?'"
"In cities around the country, black Democrats like Mr. Evans — and other House members who represent majority-black districts — are hearing much the same from their African-American constituents, as well as from white liberals who have moved into the nation's urban core. "
Link to entire article: Black Voters Challenge House Members: Why Is Trump Still in Office?
On May 29, 2019, Alex Roarty and Michael Wilner of McClatchy penned the following report, "The dam has burst': Liberals warn Democrats risk backlash by not impeaching Trump"
"Leading Democrats remain fearful that impeaching President Donald Trump will bolster his re-election campaign."

"But if Robert Mueller's brief, unexpected statement did anything Wednesday, it clarified that a Democratic Party that does not embrace impeachment still faces a potentially sizable political risk — especially from core supporters demanding more loudly than ever before that the House try to remove Trump from office."
"There is a real danger if Democrats fail to have message clarity and moral clarity when it comes to this," said Ezra Levin, co-founder of the influential liberal activist group Indivisible. "There'll be a real question of how they'll ever motivate people to vote for them."
"Levin's warning was emblematic of the response to the former special counsel's remarks from progressive leaders, many of whom have called for Trump's impeachment since 2017 but have increased their pressure on congressional Democrats to support it since the release of Mueller's report in April."
"Their position is at odds with many Democratic officials and strategists, who say pursuing impeachment could alienate moderate voters who're skeptical of Trump but not yet ready to remove him for office. For months, they've contended that the risks of such an extraordinary procedure outweigh the rewards, especially given that a GOP-controlled Senate is certain not to convict the president." (No president has ever been convicted in the Senate but the stain in the history books of a US president having been impeached by the House is real.)
"That argument had persuaded many Democrats to oppose opening impeachment proceedings. But Mueller's decision to reiterate his report's conclusions appeared to generate momentum for impeachment supporters. Several Democratic presidential candidates, such as Sens. Cory Booker and Kirsten Gillibrand, reversed their previous position on the issue. And more than 50 House Democrats now back opening an impeachment inquiry."
"House Speaker Nancy Pelosi, notably, continued to insist that Democrats investigate Trump but not has yet called for impeachment."
"The dam has burst," said Markos Moulitsas, a longtime progressive leader who founded the blog DailyKos.
"Moulitsas and others who share his view argue that, at a time with fewer truly independent voters, presidential elections are now mainly contests to see which party can best turn out their respective bases. And to him, the idea that impeachment will do anything more to motivate Trump's supporters is a fallacy."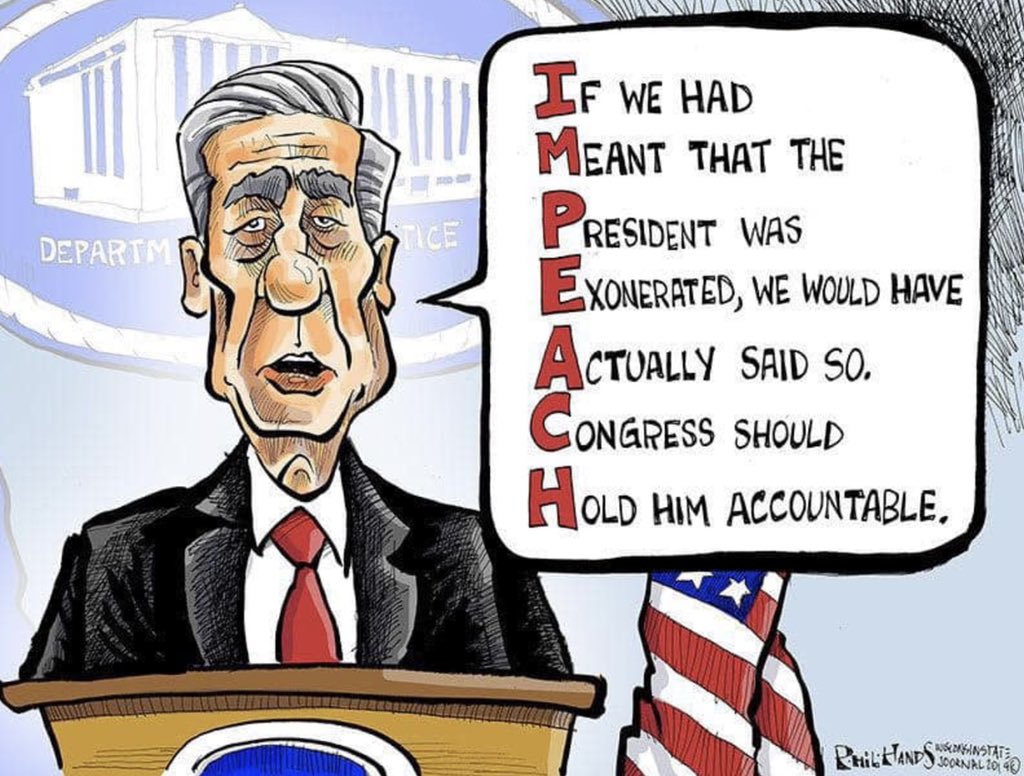 "This notion that Democrats are going to catch his voters sleeping if they just tip-toe around this utterly ignores the reality that Trump's old, white, male base of support is the most reliable voting constituency in the country," Moulitsas said. "Republicans turn out to vote."
"Democrats, he added, will be less motivated in 2020 if their party fails to adequately stand up to Trump."
"Demands that Democrats impeach are relatively new. Activists largely ignored the issue last election cycle, preferring instead to pressure the party to support policy goals like single-payer health care. Many of them were even skeptical that the release of Mueller's report would change their view."
"But the details of the investigation, combined with the widespread belief that Attorney General William Barr acted inappropriately when releasing its findings, has caused those progressives to reconsider. Holding Trump accountable, they say, requires impeachment."
"There comes a point where it's not going to be politically tenable to stand in the way of this investigation," said Neil Sroka, spokesman for the liberal group Democracy for America."
"Still, doubts linger among Democatic leaders that impeachment is a good idea. They point out that the sweeping success of many of their House candidates in 2018 came after a campaign focused almost entirely on health care and economic issues, not the Russia investigation." (There was record voter turnout.)