The following tale highlights the House Democratic Party leadership's resistance towards commencing an impeachment inquiry against the republican President Donald Trump for his numerous felonious acts based on the FBI's 3/22/2019 final report regarding its 22 months long Trump-Russia inquiry, led by the Special Counsel Robert Mueller III, while Rome (USA) is burning.
The House Democrats will let Rome (USA) continue to burn while there is a year and a half left in President Trump's term for him to impose more tariffs on neighbors like Mexico; to sell more arms to countries like Saudi Arabia and United Arab Emirates (UAE) without working with the US Congress, to embarrass the USA on the international stage, to turn the US Department of Justice (DOJ) and the US Military into his fiefdom; to trounce on the 'rule of law' by ignoring US Congressional subpoenas. And this is only the tip of the iceberg.
See: Dems Commencing Impeachment Inquiry Does Strengthen US House's Power To Collect Evidence
The New York Times has published a very lengthy exposé on UAE United Arab Emirates and its leader Prince Mohammed bin Zayed (MBZ) who is tight with Saudi Arabia's Crown Prince (MBS) Mohammed Bin Salman. These are the two countries that the republican President Donald Trump recently declared a US national emergency to circumvent the US Congress and other regulatory constraints. to allow US companies to sell to the 2 kingdoms, about $8 billion worth of precision-guided munitions and combat aircraft.
Here are five takeaways from NYT report
See CNN report:Trump declares emergency to expedite arms sales to Saudi Arabia …
See Reuters report: reuters.com/ U.S. approved secret nuclear power work for Saudi Arabia…
This is a story of unintended consequences which is the standard operating procedure whenever the US deals with leaders from Middle East countries without any historical perspective. This is worrisome because President Trump has been taking actions that are counter to the advice of his key experts that involve these two countries of UAE and Saudi Arabia.
Here's the rest of the story…
On June 2, 2019, David D. Kirkpatrick of New York Times penned the following report, "The Most Powerful Arab Ruler Isn't M.B.S. It's MBZ." ("Prince Mohammed bin Zayed grew the U.A.E.'s power by following America's lead. He now has an increasingly bellicose agenda of his own. And President Trump seems to be following him.")
Excerpts:
ABU DHABI, United Arab Emirates — "Prince Mohammed bin Zayed, the 29-year-old commander of the almost negligible air force of the United Arab Emirates, had come to Washington shopping for weapons."
"In 1991, in the months after Iraq's invasion of Kuwait, the young prince wanted to buy so much military hardware to protect his own oil-rich monarchy — from Hellfire missiles to Apache helicopters to F-16 jets — that Congress worried he might destabilize the region.
"But the Pentagon, trying to cultivate accommodating allies in the Gulf, had identified Prince Mohammed as a promising partner. The favorite son of the semi-literate Bedouin who founded the United Arab Emirates, Prince Mohammed was a serious-minded, British-trained helicopter pilot who had persuaded his father to transfer $4 billion into the United States Treasury to help pay for the 1991 war in Iraq."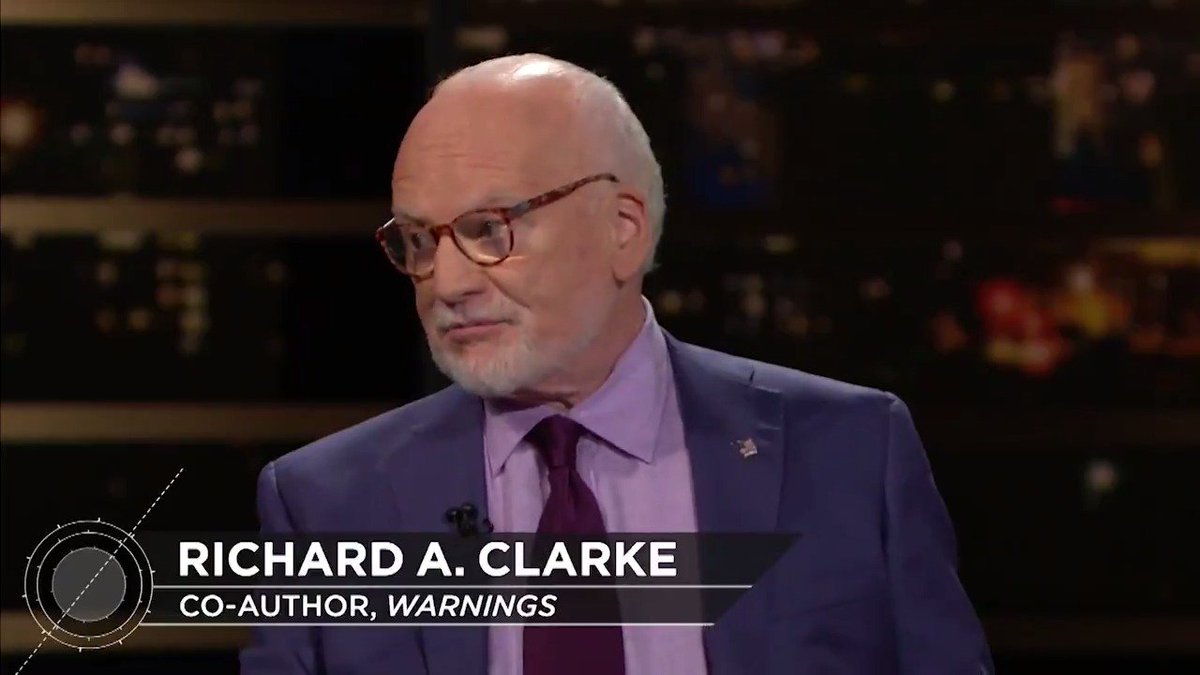 "Richard A. Clarke, then an assistant secretary of state, reassured lawmakers that the young prince would never become "an aggressor."
"The U.A.E. is not now and never will be a threat to stability or peace in the region," Mr. Clarke said in congressional testimony. "That is very hard to imagine. Indeed, the U.A.E. is a force for peace."
"Thirty years later, Prince Mohammed, now 58, crown prince of Abu Dhabi and de facto ruler of the United Arab Emirates, is arguably the most powerful leader in the Arab world. He is also among the most influential foreign voices in Washington, urging the United States to adopt his increasingly bellicose approach to the region."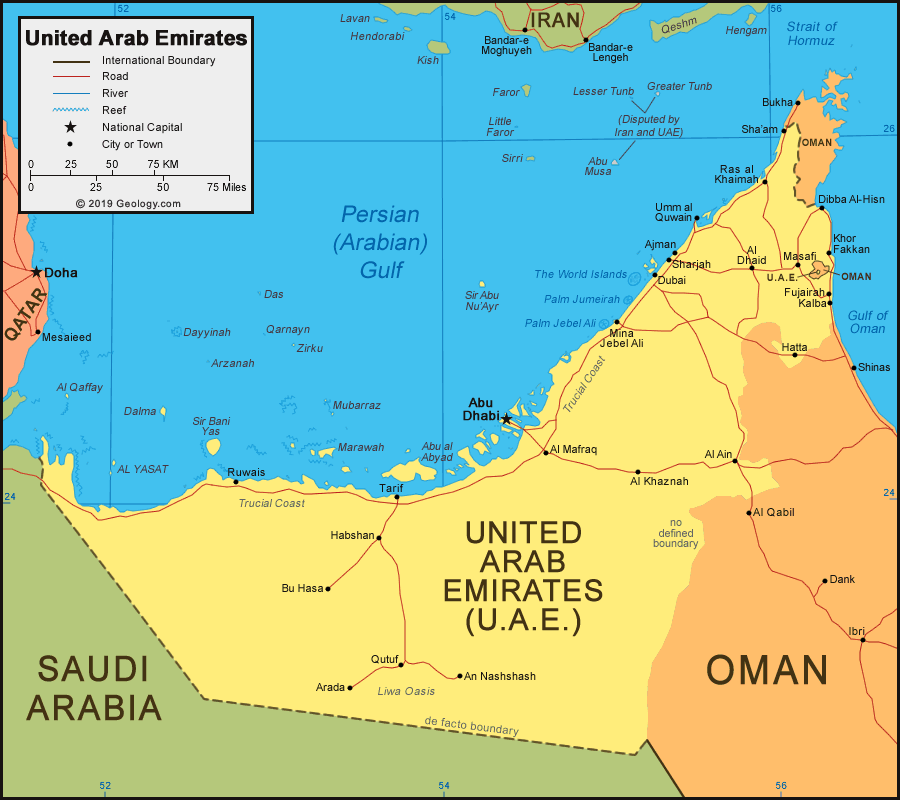 "Prince Mohammed is almost unknown to the American public and his tiny country has fewer citizens than Rhode Island. But he may be the richest man in the world. He controls sovereign wealth funds worth $1.3 trillion, more than any other country."
"His influence operation in Washington is legendary (Mr. Clarke got rich on his payroll). His military is the Arab world's most potent, equipped through its work with the United States to conduct high-tech surveillance and combat operations far beyond its borders."
"For decades, the prince has been a key American ally, following Washington's lead, but now he is going his own way. His special forces are active in Yemen, Libya, Somalia and Egypt's North Sinai. He has worked to thwart democratic transitions in the Middle East, helped install a reliable autocrat in Egypt and boosted a protégé to power in Saudi Arabia."
"At times, the prince has contradicted American policy and destabilized neighbors. Rights groups have criticized him for jailing dissidents at home, for his role in creating a humanitarian crisis in Yemen, and for backing the Saudi prince whose agents killed the dissident writer Jamal Khashoggi."
Yet under the Trump administration, his influence in Washington appears greater than ever. He has a rapport with President Trump, who has frequently adopted the prince's views on Qatar, Libya and Saudi Arabia, even over the advice of cabinet officials."
Western diplomats who know the prince — known as M.B.Z. — say he is obsessed with two enemies, Iran and the Muslim Brotherhood. Mr. Trump has sought to move strongly against both and last week took steps to bypass congressional opposition to keep selling weapons to both Saudi Arabia and the United Arab Emirates.
"M.B.Z. has an extraordinary way of telling Americans his own interests but making it come across as good advice about the region," said Ben Rhodes, a deputy national security adviser under President Barack Obama, whose sympathy for the Arab Spring and negotiations with Iran brought blistering criticism from the Emirati prince. When it comes to influence in Washington, Mr. Rhodes added, "M.B.Z. is in a class by himself."
"Prince Mohammed worked assiduously before the presidential election to crack Mr. Trump's inner circle, and secured a secret meeting during the transition period with the president's son-in-law, Jared Kushner. The prince also tried to broker talks between the Trump administration and Russia, a gambit that later entangled him in the special counsel's investigation into foreign election interference."
Today, at least 5 people working for Prince Mohammed have been caught up in criminal investigations growing out of that inquiry. A regular visitor to the United States for three decades, Prince Mohammed has now stayed away for two years, in part because he fears prosecutors might seek to question him or his aides, according to two people familiar with his thinking. (His brother, the foreign minister, has visited.)
"Prince Mohammed's critics say that his rise is a study in unintended consequences. The obscure young prince whom Washington adopted as a pliant ally is now fanning his volatile region's flames."
"By arming the United Arab Emirates with such advanced surveillance technology, commandos and weaponry, argued Tamara Cofman Wittes, a former State Department official and fellow at the Brookings Institution. "We have created a little Frankenstein."
"To many in Washington, Prince Mohammed had become America's best friend in the region, a dutiful partner who could be counted on for tasks from countering Iranian influence in Lebanon to funding construction in Iraq."
"It was well known that if you needed something done in the Middle East," recalled Richard G. Olson, a former United States ambassador to Abu Dhabi, "the Emiratis would do it."
"He thinks he is Machiavelli but he acts more like Mussolini," said Bruce Riedel, a scholar at the Brookings Institution and a former official in the Central Intelligence Agency.
"In Saudi Arabia, the Emirati prince has been embarrassed by the conclusion of American intelligence agencies that his Saudi protégé had ordered the brutal murder of Mr. Khashoggi, a Virginia-based Saudi dissident and Washington Post columnist. Their joint, four-year-old intervention in Yemen is turning into a quagmire, with horrific civilian casualties."
"The U.A.E. is a stain on the world conscience — the U.A.E. as it is currently governed is violating every norm of the civilized world," said Representative Ro Khanna, Democrat of California."
"Mr. Trump has repeatedly backed the positions of the Emirati prince: by endorsing his Saudi protégé after the Khashoggi killing, by applauding the isolation of Qatar even as the secretary of state and secretary of defense publicly opposed it, by canceling the nuclear deal with Iran, by seeking to designate the Muslim Brotherhood a terrorist group, and by vetoing legislation to cut off American military support for Saudi and Emirati forces in Yemen."
"In April, Mr. Trump publicly endorsed the Emiratis' favored militia leader in Libya one day after a phone call with Prince Mohammed — even through Secretary of State Mike Pompeo had previously urged the same leader to retreat."
Link to report: The Most Powerful Arab Ruler Isn't MBS It's MBZ