The following write-up about George Nader highlights his importance as a cooperating witness regarding the FBI's Trump -Russia probe due to his close ties to Arab states, in particular with M.B.Z, (Prince Mohammed bin Zayed Al Nayan) of UAE United Arab Emirates…
As per March 19, 2018 Al Jazeera News report, "UAE-linked George Nader organised Arab leaders to replace GCC" ("Witness in US probe into alleged Trump collusion held a yacht meeting in 2015 on a new 'elite' grouping, says report.")
Excerpts:
"A Lebanese-American businessman with close ties the United Arab Emirates crown prince organised a meeting of Arab leaders on a yacht in the Red Sea three years ago and proposed to start an "elite group" that would supersede the Gulf Cooperation Council (GCC), according to a news report."
"George Nader's name has surfaced in recent weeks as a key witness in US special prosecutor Robert Mueller's probe into alleged foreign influence on the Donald Trump administration."
"According to a Middle East Eye report on Monday  Nader was the key player in bringing Arab leaders together onto the yacht in late 2015 to discuss forming the new group (originally) involving six Middle East countries: Saudi Arabia, UAE, Egypt, Bahrain, Jordan and Libya."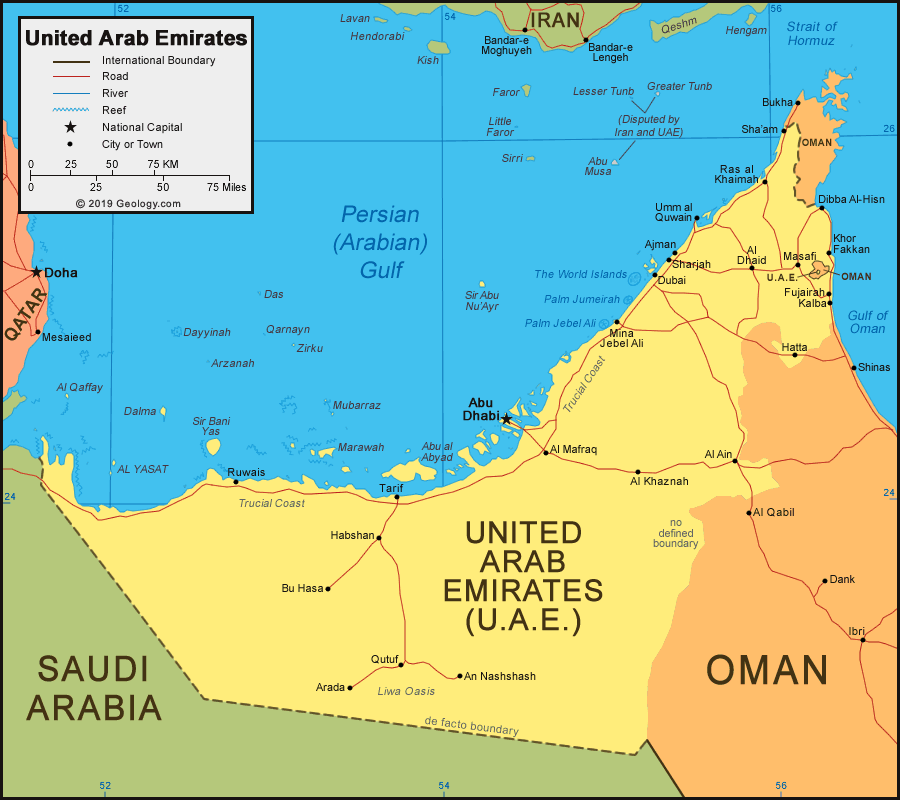 'I will lobby …'
"While on the Red Sea excursion, Nader proposed the new grouping of countries could replace the GCC and Arab League, MEE quoted two unidentified sources familiar with the meeting as saying."
"If you agree to this, I will lobby for this in Washington," Nader reportedly told those attending. On the yacht were the UAE's Mohammed bin Zayed Al Nayan, also known as MBZ; Saudi Crown Prince Mohammed bin Salman, often referred to as MBS; Egypt's President Abdel Fattah el-Sisi; Bahrain's Prince Salman bin Hamad bin Isa Al Khalifa, and King Abdullah of Jordan."
"The plan received a positive response from all aboard, the report said."
"The six-member GCC involves Saudi, UAE, and Bahrain – along with Kuwait, Oman, and Qatar."
"The Arab League has 22 member states."
"Originally looking at Russia's alleged influence during the 2016 US election, Mueller's investigation is now attempting to find out if the Emiratis were involved in trying to influence US policy, the New York Times reported earlier this month."
"Nader, 58, is reportedly a close adviser to the UAE's MBZ. One source with knowledge of their relationship told The Atlantic that Nader was the crown prince's "messenger".
"He reportedly met Jared Kushner, Trump's senior adviser, and Steve Bannon, the former chief political strategist, in December 2016."
It's important to note that in June 2017, the GCC Gulf Cooperation Council countries Saudi Arabia, Egypt, the United Arab Emirates and Bahrain severed their ties with Qatar, a country that co-founded  GCC and which hosts US military bases. The embargo launched by Saudi Arabia against Qatar was after it had been granted the go-ahead during a visit by the US republican President Donald Trump. Qatar is still a member.
Here's the rest of the story…
On June 3, 2019, Devlin Barrett and Rachel Weiner of Washington Post penned the following report, "Figure linked to Trump transition charged with transporting child pornography"
Excerpts:
"A key witness in former special counsel Robert S. Mueller III's investigation of Russian election interference has been charged with transporting child pornography last year, according to court documents."
"George Nader, who has a previous conviction on such charges, was charged in federal court in Virginia and is expected to make an initial court appearance in New York."
"Nader played an unusual role as a kind of liaison between Trump supporters, Middle East leaders and Russians interested in making contact with the incoming administration in early 2017."
"Officials said Nader, 60, was charged by criminal complaint over material he was traveling with when he arrived at Washington Dulles International Airport on Jan. 17, 2018, from Dubai. At the time, he was carrying a cellphone containing visual depictions of minors engaged in sexually explicit conduct, officials said. The charges were unsealed after his arrest Monday (6/3/2019) morning at John F. Kennedy International Airport in New York."
"If convicted, Nader faces a minimum of 15 years in prison and a maximum of 40 years, officials said."
"Nader was known to Trump associates as someone with political connections in the Middle East who could help them navigate the diplomacy of the region."
"He helped arrange a meeting in the Seychelles in January 2017 between Erik Prince, a Trump supporter who founded the private security firm Blackwater, and a Russian official close to Russian President Vladi­mir Putin. The purpose of the meeting was of particular interest to Mueller's investigators, and some questions about it remain unanswered, even after Mueller issued a 448-page report on his findings."
"A Lebanese American businessman, Nader was stopped by federal agents when he arrived at Dulles in January 2018. Those FBI agents served him with a subpoena and wanted to question him as part of the Russia investigation, according to people, who like others familiar with the issue, spoke on the condition of anonymity to discuss sensitive matters."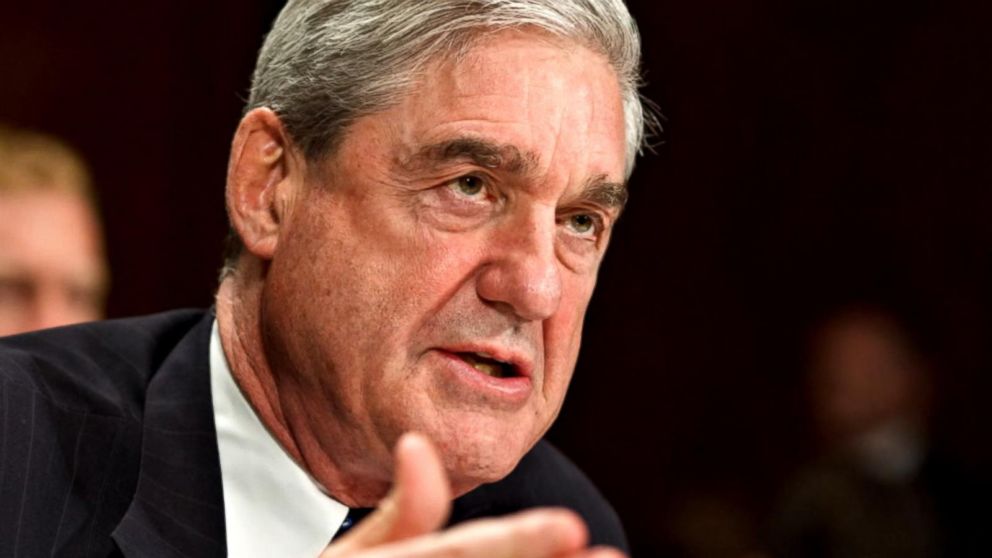 "According to the complaint, Nader was interviewed by FBI agents at the airport, and one of his three iPhones was searched for reasons unrelated to child pornography. But on the phone, authorities found 12 sexually explicit videos featuring boys approximately ranging in age from 2 to 14, according to the court documents."
"Over the following weeks, Nader began to cooperate with authorities, providing grand jury testimony about his interactions with Trump supporters, according to people familiar with the matter."
"Authorities said he was charged under seal on the alleged child pornography in April 2018, but he had left the country at that point."
"Prince has insisted, publicly and to Congress, that his meeting in the Seychelles with Kirill Dmitriev, the head of a Russian government-controlled wealth fund, was a chance encounter that occurred because he happened to be meeting with United Arab Emirates officials at a luxury hotel in the Indian Ocean nation."
"At the time, Nader had been working for years as an adviser to the UAE. Nader told investigators it was a meeting planned in advance, as an exploratory back channel between a Trump emissary and a Kremlin official, to allow for informal discussions of future relations between the two countries, according to people familiar with the investigation."
"Nader also visited the White House several times after the Seychelles encounter, meeting with senior adviser Stephen K. Bannon and Jared Kushner, the president's son-in-law and senior adviser, according to people familiar with his visits."
"Nader was convicted 28 years ago of transporting child pornography, a case in which he received a reduced sentence after influential figures argued privately to the court that he was playing a valuable role in national security affairs — trying to free U.S. hostages then held in Lebanon."
"Born in Lebanon, Nader came to the United States as a teen and later founded Middle East Insight, a magazine dedicated to coverage of the region — a role that led him to travel frequently and interview world leaders and top U.S. politicians."
"In the 1980s, he developed a reputation as a back-channel negotiator with access to top officials in Israel, Syria and Iran, as well as leaders of the Hezbollah movement, according to people familiar with his work. In the past few years, he has worked as an adviser to senior officials in the UAE."
"Amid his international work, Nader had repeatedly been investigated by law enforcement officials, according to court filings."
"Nader was ultimately given consideration in his sentence(s) because of what federal judge(s) termed his "extraordinary cooperation with the government in certain areas," according to court documents."
"More recently, the Associated Press has reported that Nader was convicted of 10 cases of sexually abusing minors in Prague in May 2003 and sentenced to one year in prison. His expulsion from the country was also ordered. ­Nader's lawyers have previously declined to comment on the Prague case."
Link to report: Figure linked to Trump transition charged with transporting child …
See: Court documents offer new details about witness in Mueller probe