Disclaimer: the below writing is based on my opinion only.
After watching the republican President Donald Trump, at 73 years of age, living in his own reality show, I see a man under siege. He has managed to be a success with behaviors that would ruin anyone else, but he's become skilled in living in his alternate universe where he can make events go his way by the sheer power of his strong will.
In the real world where most of us live, he's a man trying to survive with the disabilities of a serious personality disorder while in the stages of early on-set dementia. This is why he can't sit for a non-FOX interview before he's giving the ship away. Almost everything he says is a lie.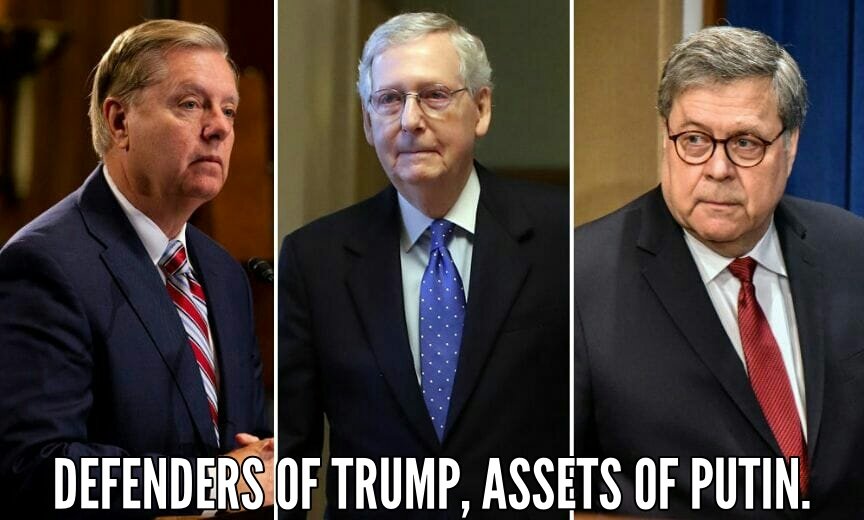 He's surrounded by a bunch of enablers, his fellow GOP cronies in the White House and the US Congress. He has three sycophants who can be counted to carry his water, no matter what he does with rare exception. There's the GOP Senate Majority Leader Mitch McConnell, the head of the US Department of Justice (DOJ), the US Attorney General William Barr and the Senate's Judiciary Committee Chairman Lindsey Graham, the president's golfing buddy.
It was the Attorney General William  Barr who originally whitewashed the FBI's 3/22/2019 final report by holding a press conference, submitting for public consumption a 4 page summary on 3/24/2019 and then scheduling another press conference 4 weeks later, when he delivered to the US Congress, the redacted final report compiled by the FBI, based on its 22 months long Trump-Russia probe, led by the Special Counsel Robert Mueller III. Mr Barr depicted the FBI's findings, as an exoneration of President Trump from having conspired with Russian operatives to help him win the 2016 election, and that he wasn't culpable for 'obstruction of justice' charges.
The only problem is that when one reads/ studies the 448 page FBI's final report, it paints a very different picture. Its pages are filled with numerous details of President Trump's continuous penchant for criminal schemes.
Although Mr. Mueller did indeed conclude that there was no "collusion" between Russia and the Trump campaign, he also noted that "the investigation established multiple links between Trump Campaign officials and individuals tied to the Russian government." Those links included Russian offers of assistance to the Campaign. In some cases, the Campaign was receptive to the offer, while at other times the Campaign officials shied away. It wasn't from lack of trying after 140 contacts between the Campaign and Russian officials, that the crime of conspiracy was not established beyond a reasonable doubt legal standard.  But there are numerous accounts of facts that add up to 'obstruction of justice' criminal acts.
As of 6/7/2019 and based on the FBI's Mueller report, over 1000 federal prosecutors on a bi-partisan basis, have signed a public declaration explaining to the public, that if Donald Trump weren't president, he would've been criminally indicted. There's s Department of Justice rule which blocks a US sitting president from being criminally indicted.
There're those who have suggested that President Trump's wrongdoings could be as a result of his being green in the world of political norms. But, I've reviewed several tells where he lets slip his 'consciousness of guilt.' Four out of many are stand-outs.
President Trump's first major tell was when he fired the FBI Director James Comey on 5/9/ 2017 to end his perceived witch hunt of the FBI's Trump-Russia probe, which he later admitted  in an NBC interview with Lester Holt. Then the next day, President Trump was hosting Russian officials at the White House where he again confesses that with the firing of his FBI Director Comey, he no longer had to worry about the Russian investigation. He then goes on to share classified intelligence provided by Israel with his Russian guests.
                                                                            ****
Around 5/17/2017, when President Trump learned that the former FBI Director Robert Mueller III was replacing Mr. Comey  as the FBI's Special Counsel in order to resume the "Trump-Russia probe," this was his reaction, as per the Mueller report: ""Oh my God. This is terrible. This is the end of my presidency, I'm fucked."
Another recent tell is as follows…
On June 12, 2019, President Trump shared comments during an ABC interview,  where the host George Stephanopoulos advised him, that the FBI Director Christopher Wray said that candidates for US elected offices have to report any attempts by a foreign government to give information to a campaign, designed to assist that candidate, are obligated to contact the FBI. President Trump retorted that the FBI is wrong. He looked on this scenario as just part of a candidate doing 'oppo' research.
                                                                          ****
Fortunately, he can count on  the GOP Senate Majority Leader Mitch McConnell to NOT pass any election security measures before the 2020 elections cycle.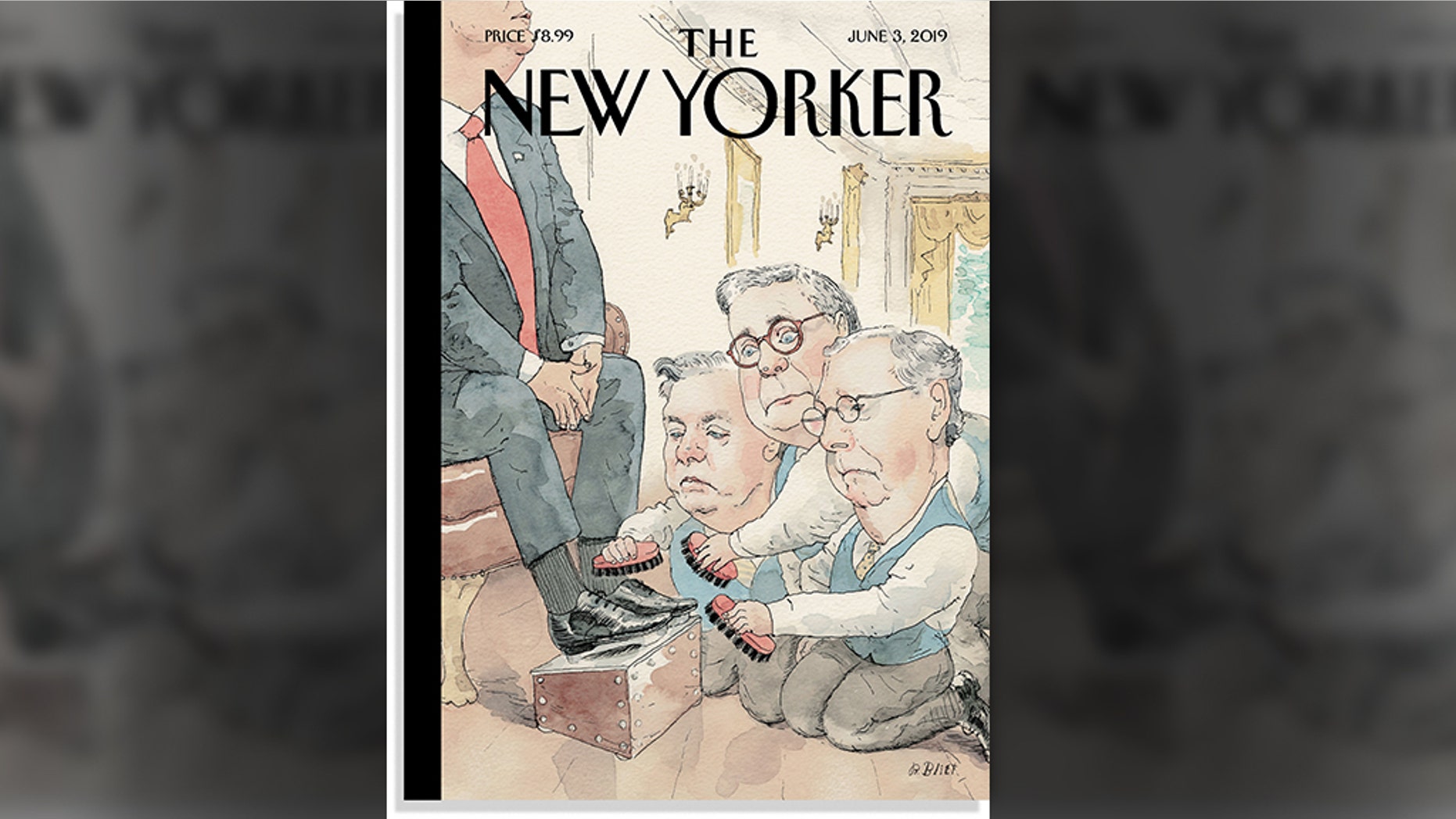 Background:
As per a 8/23/18 Hill report by Olivia Beavers, "Sen. Jeff Merkley (D-Ore.), a member of the Senate Foreign Relations Committee, said the White House canceled a Senate Rules Committee markup of the bill scheduled for (8/22/2018) because they didn't like the bill."
"The hearing was canceled on this bill because the White House weighed in and said they don't want it," Merkley said on MSNBC's "Andrea Mitchell Reports."
"Klobuchar, the top Democrat on the Senate Rules Committee noted that 2 Republicans — Rules Committee Chairman Roy Blunt(Mo.) and Lankford — tried "valiantly" to salvage the votes for this bill."
"The Secure Elections Act, which has a companion measure in the House, aims to improve information sharing between state and federal officials to combat cyber threats to U.S. elections. The bill is a direct response to attempts by Russian hackers to target state websites and other electoral systems."
As per 4/10/2019 McClatchyDC report,  "Divided Congress can't agree on fix for 'dangerous' Russian election meddling" by Lindsay Wise, Bryan Lowry and Lesley Clark
"Director of National Intelligence Dan Coats warned Congress in January 2018 that foreign adversaries such as Russia, China and Iran are likely already planning ways to disrupt next year's presidential election through "online influence operations" on social media platforms such as Twitter and Facebook."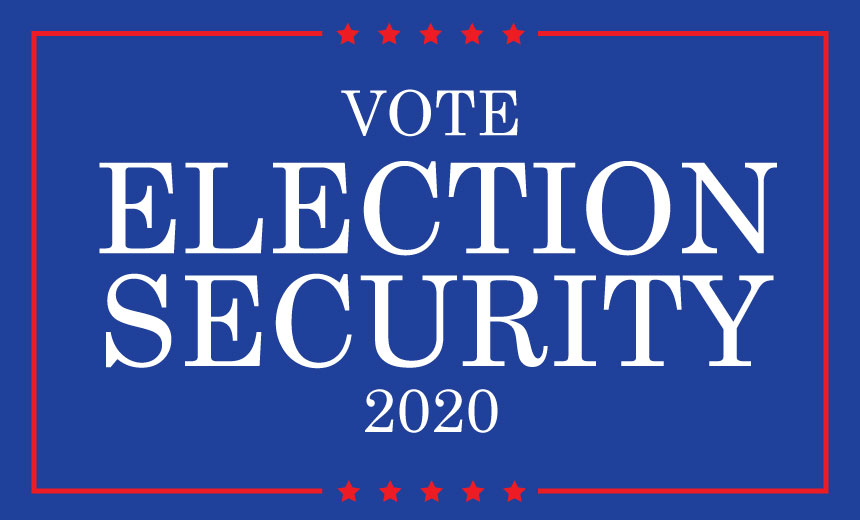 "They also "may seek to use cyber means to directly manipulate or disrupt election systems—such as by tampering with voter registration or disrupting the vote tallying process—either to alter data or to call into question our voting process," he wrote in a threat assessment submitted to the Senate's Select Committee on Intelligence."
"Despite clear and compelling evidence of a Russian plot to disrupt the 2016 presidential election,partisanship has all but killed any chance that Congress will pass legislation to shore up election security before voters cast their (2020) ballots."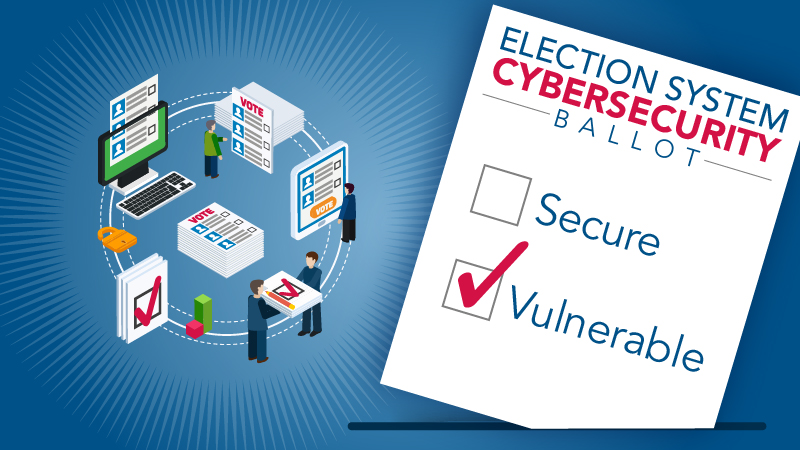 "McConnell has made it clear that he's unlikely to allow the Senate to vote on any election-related legislation for the foreseeable future."
"This means that adequate legislative action will not be passed to protect / mitigate the chances of US citizens from having their votes stolen from them by nefarious foreign and US actors in time for the 2020 elections."
See Salon article: Despite Mueller's warning, McConnell blocks bipartisan election security bills – McConnell and GOP senators are complicit in dismantling democracy.
But to step into this breach of the legislative and the judiciary branches of our US government's impotence to protect the American citizens' right to have a secure election, the US intelligence community and the Pentagon have taken corrective steps that President Trump was not privy to, and so the New York Times detailing their endeavors was a bit of shock.
As per a 6/15/2019 NY Times report, "US Escalates Online Attacks on Russia's Power Grid" by David E. Sanger and Nicole Pertroth, "There are Pentagon, intelligence officials who fear they cannot trust President Trump enough to brief him fully on new US cyber operation against Russia for fear he will "countermand it or discuss it with foreign officials" as he did before with Russians."
Excerpts:
The above tweets reflect the president's response to the New York  Times report …
Tom Nichols is right. President Trump calling the above  NYT report "treasonous" as to how US will take offensive cyber measures against Russia, are the words of a man who's scared to death that his buddy the Russian President Putin won't be amused when his intelligence officials inform him of the news. This is a damning tell.