The political winds are shifting. The old political games in current use will become obsolete, as it is the last hurrah for the Republican Party, top heavy with angry White GOP (Grumpy Old Politicians) men who are intent to remain in power even if it means cheating million of Americans from having access to the ballot box, and then having their votes count for their intended candidate.
The changing voting demographics which will start to become obvious in 2020, will change how the political strategies for both the Republican and Democratic Parties are managed. Let's just say that the changing voting demographics favor the Democratic Party candidates, bigly, but there is a flaw with this analysis, as described below. Still, GOP operators have been hedging their chances for GOP victories in 2020, even if that means cheating/ gaming the election systems.
All of the facts detailed below, demonstrates why the House Speaker Nancy Pelosi cannot sit back to avoid the House commencing their constitutionally mandated duty of an "impeachment inquiry" by relying on the six House oversight committees to conduct its investigations without this legal formality, and then to have the voters declare their verdicts at the upcoming November 2020 elections.
The House Democrats cannot just hope that President Trump will not win reelection in 2020.  The GOP hardliners are not playing by the old more traditional political rules. While they're playing cut-throat politics, the House Democratic leadership team appears intent to avoid a fight or of taking risks by avoiding the I-word. The base is becoming younger to where its crucial that they are motivated to get out to vote in record numbers in 2020, and they strongly favor the -I-word.

That's why Twitter appears to be an outlier as most of its users are staunch advocates for the House initiating the impeachment process. They also represent the younger generations. As per a 2019 Statista report, only 7% of users are over 65 years old and 17% are between 50-65.
See GQ:  "the political costs of not impeaching President Trump"
Here's the rest of the story…
As per 1/30/2019 Axios report, Millennials and Gen Z will make up 37% of the 2020 electorate" by Stef W. Kight:
"The youngest Americans — millennials and Generation Z — are set to exercise their political muscle in 2020, making up 37% of the electorate, according to a new study by Pew Research."
"Why it matters: Younger generations are by far more racially and ethnically diverse and are more likely to be Democrats. But baby boomers remain the generation with the largest share of the voting-eligible population — though barely — and older generations have historically been more likely to turn out and vote."
"In 2016, for example, boomers and other older generations accounted for 43% of eligible voters, but cast 49% of the ballots.
"Yes, but: Generation Z is set to make up more than 10% of the 2020 electorate, surpassing the elderly Silent Generation for the first time. These youngest Americans have continued and deepened many of the political trends favored by millennials, and they are expected to be almost half non-white."
See: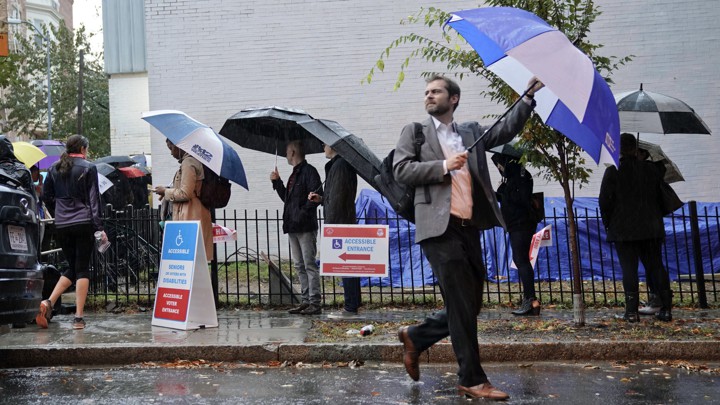 "The above data sounds like great news but there's a flaw. As per the 5/23/2019 CNN report, "Democrats have an advantage in 2020, but it may not win them the White House" by Grace Sparks, "The country's demographics are shifting in such a way that the Democratic base is growing, but that's not necessarily good news for the party's chances of seizing back the White House next year (2020)."
White people are making up a smaller and smaller share of the electorate and, as they tend to vote Republican, that would seem like cause for celebration for Democrats. But Gary Langer, a public opinion researcher and founder of Langer Research Associates, wrote in his paper 
"Blue Waves and White Bubbles"
 that Democrats are becoming so geographically clustered that they will still face a challenge beating President Donald Trump in the Electoral College.
                                                         ****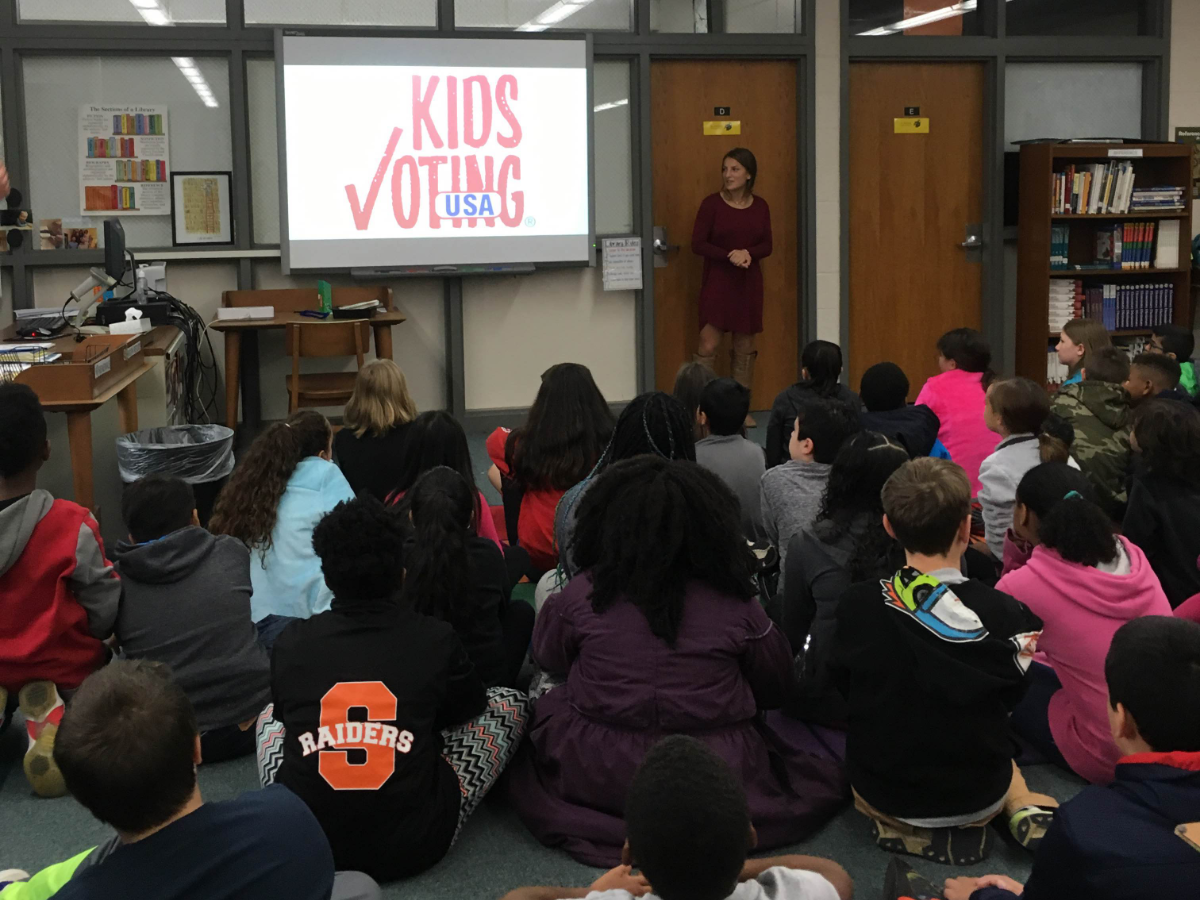 ****
As per the June 13, 2019 Atlantic report, "Brace for a Voter-Turnout Tsunami" by Ronald Brownstein, "Even with a surge in overall participation, white working-class voters could still remain decisive in the 2020 election."
"Signs are growing that voter turnout in 2020 could reach the highest levels in decades—if not the highest in the past century—with a surge of new voters potentially producing the most diverse electorate in American history."
"But paradoxically, that surge may not dislodge the central role of the predominantly white and heavily working-class voters who tipped the three Rust Belt states that decided 2016: Pennsylvania, Michigan, and Wisconsin. Even amid a tide of new participation, those same voters could remain the tipping point of the 2020 election."
This flushes out a major reason as to why GOP lawmakers have not been screaming bloody murder over how Russia successfully launched a full throttle attack via cyber warfare and a wide -reaching propaganda/ misinformation campaign, against the 2016 US elections infrastructure, as described in the 3/22/2019 FBI's final report regarding its 22 months long Trump-Russia probe, led by the Special Counsel Robert Mueller III.
See: lawfareblog.com/ Full Text of the Mueller Report's Executive Summaries…
Mr. Mueller has accumulated evidence proving that Russia intends a repeat attack in time for the 2020 US elections cycle. So why have the republican President Donald Trump and his sycophant in the US Senate, the Majority Leader Mitch McConnell been blocking any and all bipartisan crafted bills intended to prevent foreign manipulations/ interventions into future US elections, from being passed. The answer is way too obvious. It's an additional way that the GOP members, led by their wanna-be authoritarian leader, President Trump, can cheat in the upcoming November 2020 elections to effect the outcomes in favor of their candidates.
As per the 7/3/2019 Washington Post report, "The Cybersecurity 202: Time's running out if Congress wants to boost 2020 election security.." by Joseph Marks, "If Congress wants to deliver more money for states to secure the 2020 election against hackers, it had better get moving."
"That's the message from Vermont's top election official, Jim Condos (D), who ends his term as president of the National Association of Secretaries of State this week."
"There are just about six months left during which states could responsibly spend a big infusion of federal money aimed at protecting the 2020 contest, Condos told me. If Congress approves new funding after that, most of it won't be spent until the next federal election cycle, he said. The warning comes as intelligence officials are cautioning that Russia and other U.S. adversaries are likely to try to interfere in the 2020 election in a repeat of the Russian hacking and disinformation operation that upended the 2016 contest."
Why has President Trump become insistent in his demands to defy a current court order not to add the citizen question to the 2020 census forms? As of 7/2/2019, it looked like the White House had accepted the fact that the citizen inquiry would not be added to the 2020 census questionnaires but then on 7/3/2019 the White House reversed course with the help of the GOP partisan, US Attorney General William Barr, head of the (DOJ) US Department of Justice.
On July 3, 2019. Mark Joseph Stern of Slate penned the following report, ""Trump Tweet Causes DOJ to Reverse Course in Census Case After Promising Court It Was Over
"The Department of Justice told a pair of federal courts on 7/3/2019 that it will try to find a new way to place a citizenship question on the 2020 census, just one day after it declared in court that it would no longer seek to do precisely that."
"Justice Department attorneys and Commerce Secretary Wilbur Ross, who oversees the census, announced on 7/2/2019 that they had given up their quest to insert the citizenship question. They felt that the Supreme Court's decision blocking the question left them no viable path forward, since the government maintained that it had to finalize the forms by June 30. On Wednesday morning, however, President Donald Trump tweeted that "News Reports" noting the administration's concession of defeat were "FAKE." "We are absolutely moving forward," Trump wrote, "as we must, because of the importance of the answer to this question."
"This reversal left DOJ lawyers in a bind. One day earlier, they had told U.S. District Judge George Hazel that they had made the "final" decision not to include a citizenship question. This concession was meant to forestall further discovery in the renewed equal protection case against the census question. Now, suddenly, the president had claimed the contrary—forcing these attorneys to return to court and say, "never mind."
Link: Trump Tweet Causes DOJ to Reverse Course in Census Case…
As per a March 2018, Brennan Center for Justice report, "So, what's the real reason for asking for people's citizenship status?"
"While we can't see into the minds of the people who pushed for the citizenship question, unsavory political motives might be in play."
"Changing apportionment of congressional seats. The most likely impact of the citizenship question is to depress census participation — and thus, headcount— especially among immigrants, members of mixed-status households and communities of color. States with high concentrations of those populations are likely to experience dramatic "undercounts" of their residents. If the undercounts are significant, then those states could lose congressional seats, which are apportioned based on the census counts. In other words, the citizenship question might be a ploy to change the distribution of seats in Congress."
"Meddling with redistricting. It might also be an attempt to meddle in the next round of redistricting, which is set to begin in 2021. Every state currently uses the census's total population figures to draw district lines. For years, a group of conservative political activists have called for states to base their district lines not on their total population, but instead on their population of citizens who are voting age. The impact of such a change would be dramatic, altering every state legislative map in the country. It would especially harm communities with high immigrant populations, as well as those with high youth populations. In 2015, the Supreme Court rejected an attempt to require states to base redistricting decisions on citizen voting-age population figures. It did not, however, address the question of whether it is permissible for states who wish to use such figures for redistricting to do so. By requiring the census to track citizenship status, the administration might be laying the groundwork to push for redistricting based on citizenship figures."
"According to news reports, the political appointee who requested the change, John Gore, previously defended Republican redistricting plans that were later found to be discriminatory, and another appointee to the census, Christopher Stanley, previously worked for a member of Congress who repeatedly introduced legislation to add a citizenship question to the census."
Conclusion: The House Democratic Party leadership team cannot make decisions based on President Trump not winning reelection in 2020.