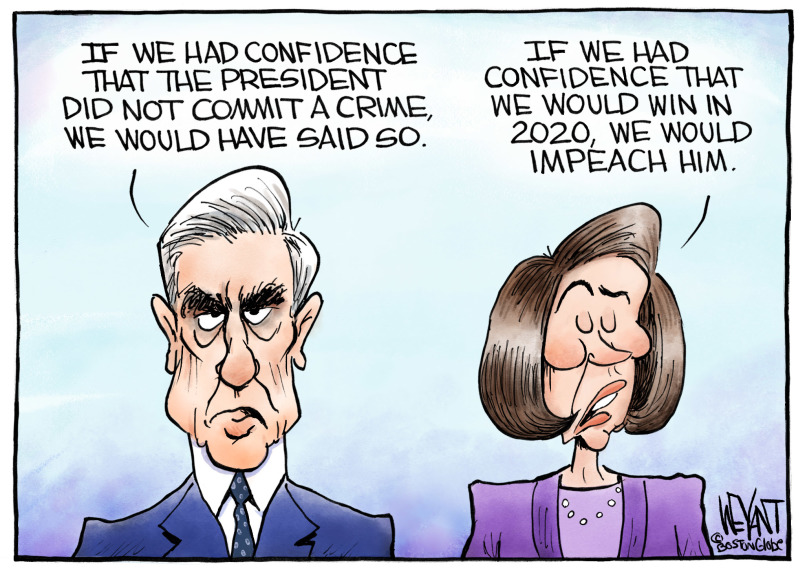 Here's what the Democratic Party House Speaker Nancy Pelosi who's a very accomplished effective leader doesn't get. While the republican President Donald Trump cannot win his reelection bid with the popular vote in November 2020, he can again, pull off an electoral college vote victory.
It's now 17 months out from the November 2020 general election, where President Trump's campaign is building up a war chest of campaign monies for over $100 million dollars to date, investing in their digital strategy which includes using former Cambridge Analytica key personnel as described below, and beefing up their outreach to communities in important swing states, Trump and his campaign advisers recently told TIME about their re-election strategy. 
See:
Hill report: Trump's 2020 Electoral College math: Searching for 10 votes
Washington Post report: If the latest polls are right, Trump is favored to win reelection
Newsweek report: Trump, Biden Nearly Tied for 2020 Presidential Election Support …
With the recent Supreme Court's decision that it will not be deciding on cases regarding extreme partisan gerrymandered maps in US states like North Carolina (voting district maps that almost guarantee win for GOP), means that President Trump can probably count on Florida and North Carolina for electoral college votes. Then he only needs one of these 3 states, Michigan, Wisconsin and Pennsylvania. He's probably counting on Wisconsin.
If this happens, President Trump can probably beat all the federal criminal charges alleged against him, based on his numerous felonious activities, detailed in the FBI"s 3/22/2019 final report, regarding its 22 months long Trump-Russia probe, led by the Special Counsel Robert Mueller III and other sources.
This is because there's a longstanding DOJ rule that a US sitting president cannot be criminally indicted while he's serving in office. In addition there's this major glitch, called "statute of limitations" for 5 years which kicks in if President Trump gets reelected in November 2020.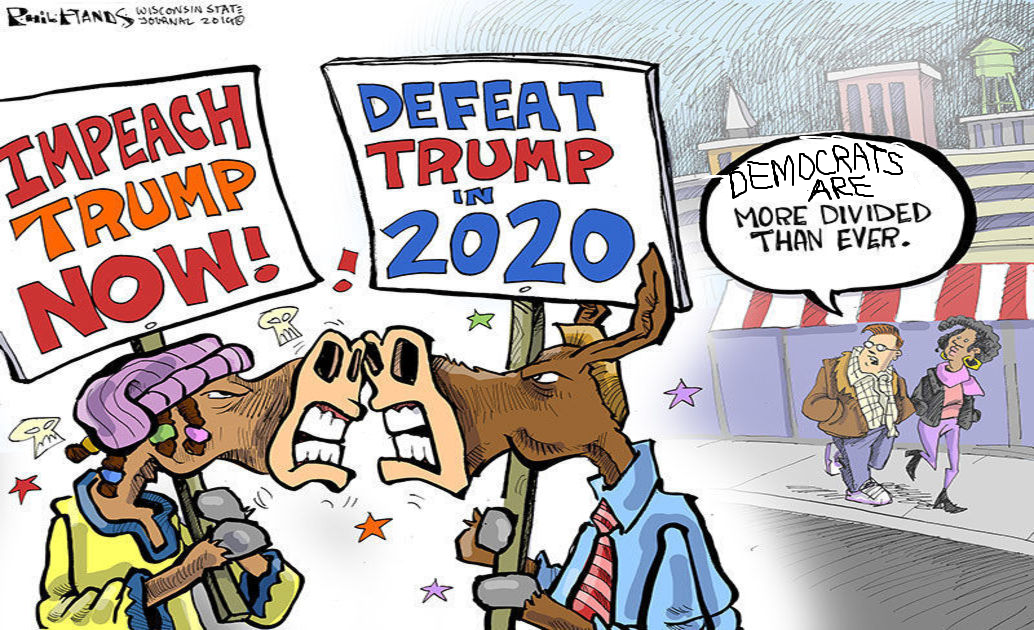 The House Judiciary Committee Chairman Rep. Jerry Nadler has stated for the record that he would try to pass legislation that would toll/ stop the clock on the "Statute of Limitations for 5 years,"so that President Trump can be criminally indicted after serving his second term, just like he can in 2021, if he's NOT reelected.
Here's the rub/ reality check. Rep. Nadler's legislation is not like to pass in the Republican Party controlled US Senate. In addition, there's no way that the Attorney General William Barr who heads the US Department of Justice (DOJ) and who has proven himself to be an extreme partisan on behalf of the president, will lift a finger to hold his boss accountable for any federal criminal wrongdoings.
Still, I haven't given up advocating for the US House of Representatives, led by the Speaker  Pelosi, to honor its obligation to commence its one non-legislative duty, granted it by the US Constitution, the power of an impeachment inquiry against President Trump. It may very well be the only viable, sure way to hold President Donald Trump accountable for allegedly running a criminal enterprise out of the White House, but so far. the speaker has been opposing this move.
To have the House avoid the subject of impeachment, the Democratic Party speaker has been insistent on having the House's 6 oversight committees conduct investigations into the alleged criminal activities of President Trump and his partners in crime, without the formality of initiating impeachment proceedings, and to have the 2020 elections be the final voters' verdict. This plan works but only if she can assure an electoral college victory for the Democratic Party presidential candidate but she can't. This is the major flaw in her thinking.
She's convinced that the key to her majority in the House is not liberal members from safe districts but members from swing districts, who must take more care to communicate moderation and reasonableness. In short, she doesn't want to risk her majority position.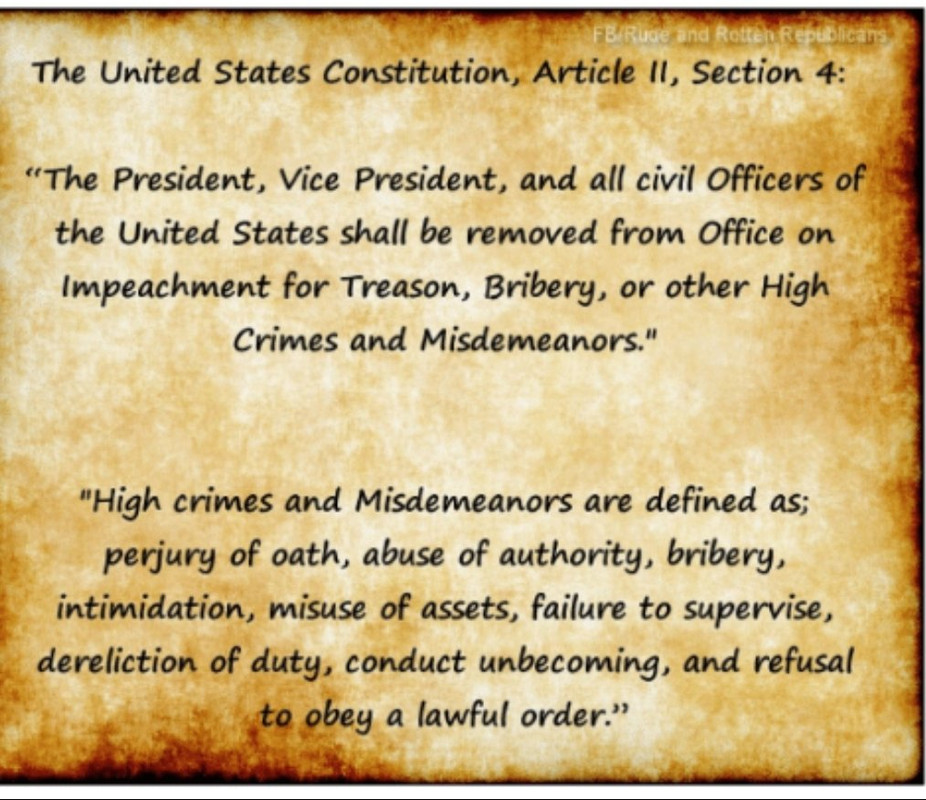 As per June 20, 2019  Business Insider report, "A top election analyst outlined a very plausible nightmare scenario for Democrats in 2020″ by Grace Panetta:
Excerpts:
"President Donald Trump won the electoral college despite losing the popular vote in 2016, and there are multiple possible scenarios in which he could so again in 2020."
"In one plausible scenario outlined by Cook Political Report election analyst Dave Wasserman, Trump could lose the popular vote by around 5 million votes but still win the electoral college by one vote for a result of 270-268."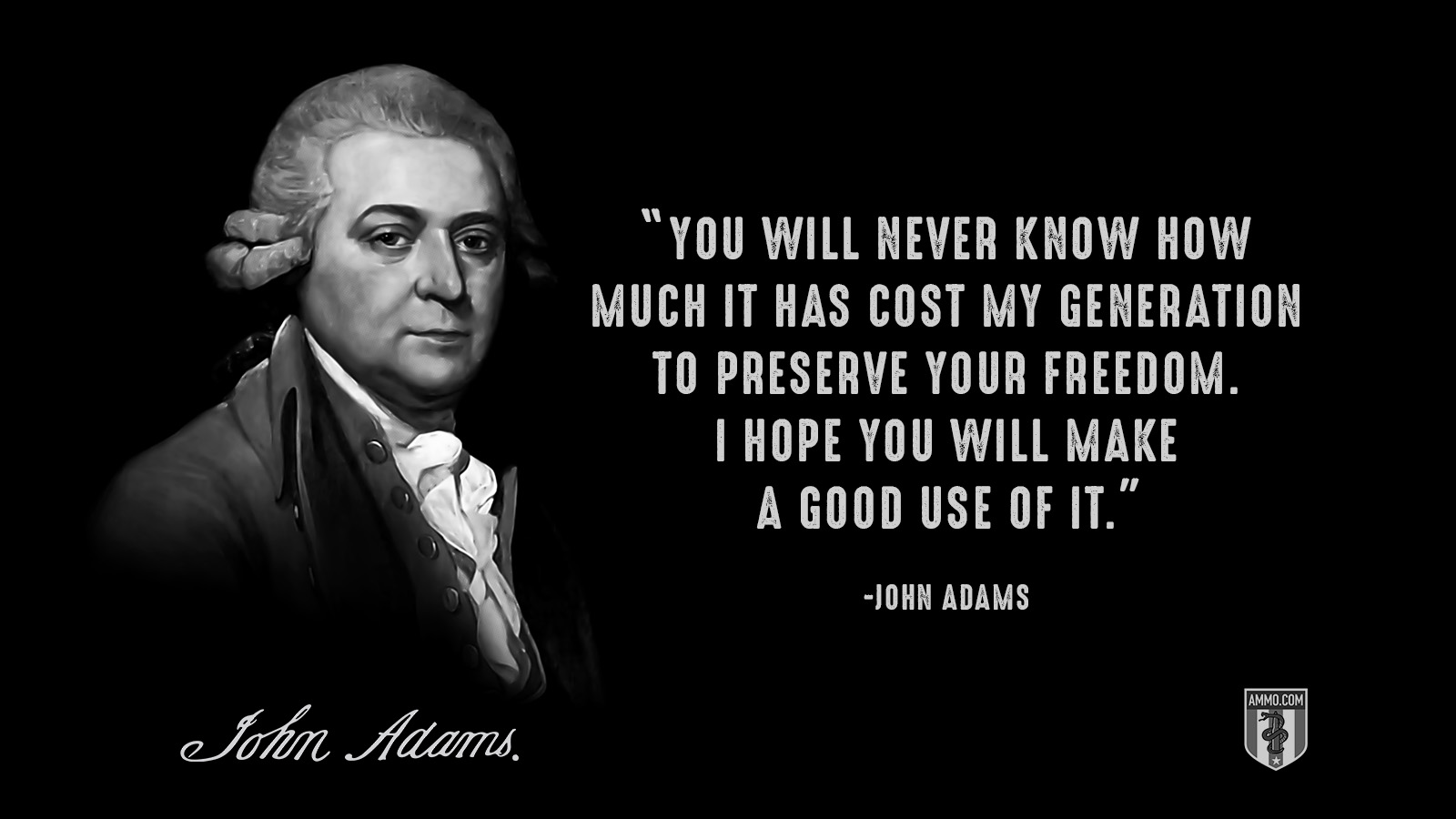 Wasserman said this scenario could play out if Democrats expand their vote margins in California and Texas, flip Pennsylvania and Michigan, but lose to Trump in Florida, Arizona, North Carolina, and Wisconsin.
For Trump to win re-election by one electoral college vote in the situation Wasserman outlined, Trump would also need to repeat his 2016 performance in Maine by winning one of the state's four electoral college votes.
Link to entire article: A top election analyst outlined a very plausible nightmare scenario for Democrats in 2020…
See: Trump says he thinks his base is so strong that he doesn't have to reach out to swing voters
As per the 12/11/2018 Politico report, "Trump could be indicted in 2021 — unless he's reelected" by Darren Samuelsohn, "The presidency itself may amount to Donald Trump's best legal defense."
"If President Donald Trump is reelected in 2020, he will win more than four more years in the White House. He might also delay or even dodge any criminal prosecution."
"A Justice Department filing on Friday underscored the depth of the president's potential legal exposure, after prosecutors found that Trump directed his then-personal lawyer, Michael Cohen, to silence two women ahead of the 2016 election who claimed to have had affairs with the businessman-turned-politician."
"Prosecutors say Cohen's payments to the women constituted illegal use of campaign contributions, and some legal experts say Trump could be vulnerable to criminal charges."
"But long-standing Justice Department protocol dating to the Watergate scandal holds that a sitting president can't be indicted when in office."
"That would change as soon as Trump transitions from sitting president to former president (if this happens in 2021, otherwise he beats charges because of the 5 year '"statute of-limitations.")"
"Ken Starr, the independent counsel who investigated the Clinton presidency, said in a recent interview with Vice News that special counsel Robert Mueller's probe would either end with an impeachment referral to Congress or an indictment once Trump is no longer president. "Those are the 2 avenues that I see."
"Concerned Trump might be able to outlast the threat of criminal charges under current law, Rep. Jerry Nadler (D-N.Y.), who in January will take over as chairman of the House Judiciary Committee, said he's considering legislation that would extend the statute of limitations to encompass crimes committed during Trump's presidency."
On June 14, 2019, Jeff Horwitz of AP penned the following report, "Trump 2020 campaign secretly working with former Cambridge Analytica staffers"
Excerpts:
"A company run by former officials at Cambridge Analytica, the political consulting firm brought down by a scandal over how it obtained Facebook users' private data, has quietly been working for President Donald Trump's 2020 re-election effort, The Associated Press has learned."
"The AP confirmed that at least four former Cambridge Analytica employees are affiliated with Data Propria, a new company specializing in voter and consumer targeting work similar to Cambridge Analytica's efforts before its collapse. The company's former head of product, Matt Oczkowski, leads the new firm, which also includes Cambridge Analytica's former chief data scientist."
"Oczkowski denied a link to the Trump campaign, but acknowledged that his new firm has agreed to do 2018 campaign work for the Republican National Committee. Oczkowski led the Cambridge Analytica data team which worked on Trump's successful 2016 campaign."
"The AP learned of Data Propria's role in Trump's re-election effort as a result of conversations held with political contacts and prospective clients in recent weeks by Oczkowski. In one such conversation, which took place in a public place and was overheard by 2 AP reporters, Oczkowski said he and and Trump's 2020 campaign manager, Brad Parscale, were "doing the president's work for 2020."
"In addition, a person familiar with Data Propria's Washington efforts, who spoke on condition of anonymity to protect business relationships, confirmed to the AP that Trump-related 2020 work already had begun at the firm along the lines of Cambridge Analytica's 2016 work."
"Both Oczkowski and Parscale told the AP that no Trump re-election work by Data Propria was even planned, but confirmed that Parscale had helped Data Propria line up a successful bid on 2018 midterm polling-related work for the RNC, awarded earlier this week. Oczkowski called the contract modest."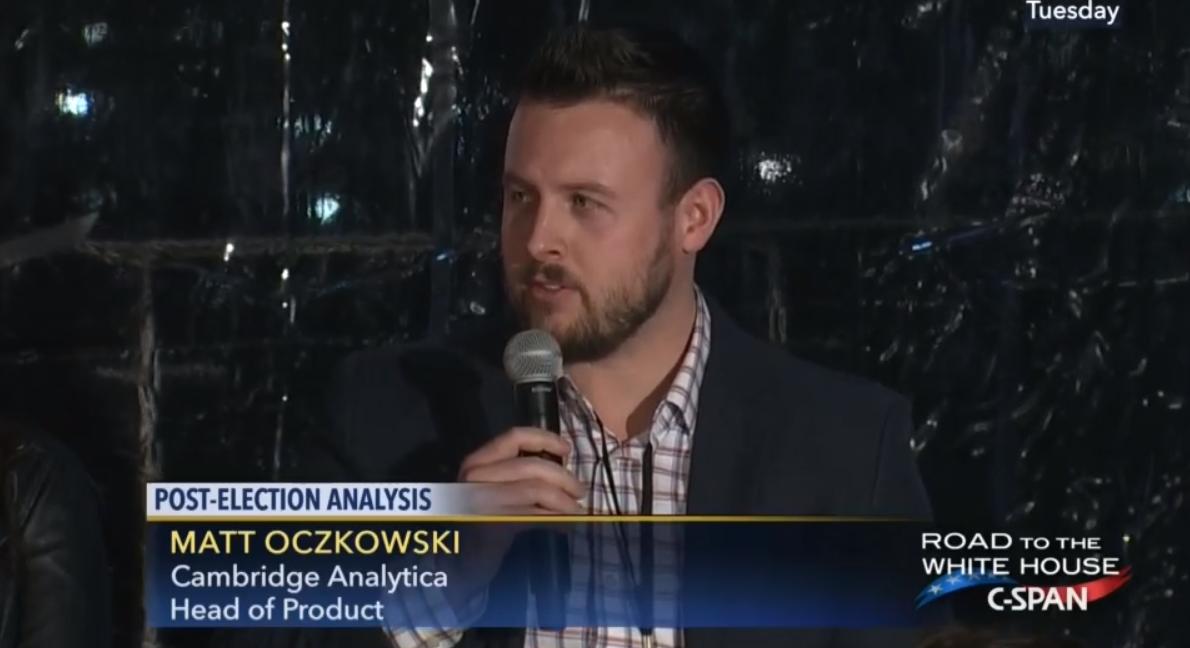 "Oczkowski had previously told the AP the firm had no intention of seeking political clients. After being informed the AP had overheard him directly discussing campaign work, he said his young company had changed course and that whatever he'd said about the 2020 campaign would have been speculative."
"I'm open to any work that would become available," Oczkowski said, noting that he and Parscale had worked together closely during Trump's 2016 campaign."
Link to entire article: Trump 2020 campaign secretly working with former Cambridge Analytica staffers…