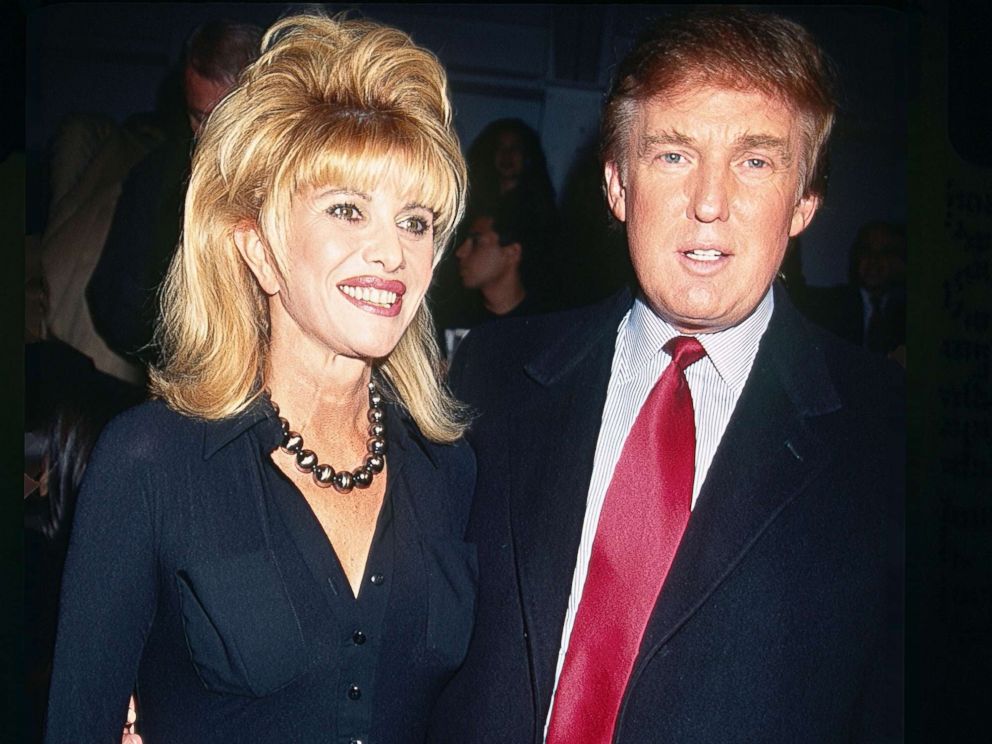 @TimOBrien writer of  2005 book TrumpNation: The Art of Being the Donald tweeted following on 7/16/2019:
                                                                   ****
Here's the million dollar question? Why would the US Congressional GOP lawmakers put themselves in a position to have to cover/ defend the president's recent explicit racist tweets against 4 Democratic Party House freshmen of color, known as the Squad? He's been tweeting, spouting at his rallies and justifying his racist words based on how he hates to watch Americans put down this great country. He's been ranting that since these congressional representatives are so critical of him and the USA, then they ought to leave the USA to return to their homes. It matters little that three of these representatives were born in the USA and that one was born in Somalia but moved to this country as a 12 year old child before becoming a US naturalized citizen.
                                                                     ****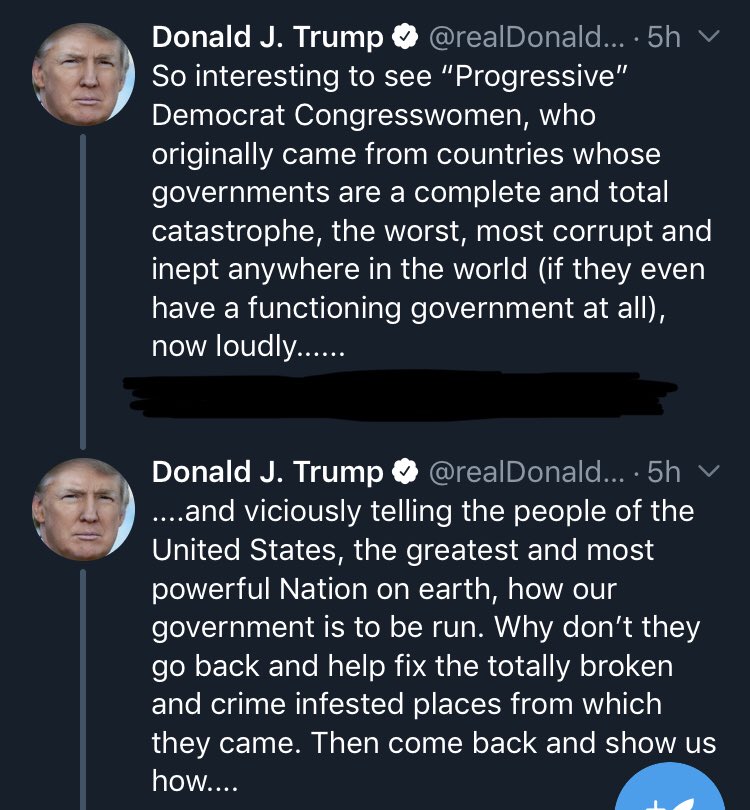 The above scenario only makes sense if the goal has been all along to establish an authoritarian government in the USA by GOP conservative special interests who have figured out that the future voting demographics favor the Democratic Party, bigly.
Does anyone believe that these dark money GOP donors would graciously accept the reality that all the monies they have invested over the years in owning the Republican Party will be for naught? The GOP lawmakers like Pavlovian dogs have learned to jump to their demands as they've become dependent on their huge donations. So what, if it takes racist remarks to motivate the base to get out and vote;  if foreign policy isn't conducted with consideration as to what's is the best national security interests of the USA, if Central American refugee children and families of color are being subjected to "crimes against humanity" in the name of the USA at the US SW border; and/or climate change science is being ignored and discounted.
See: nymag.com/  The GOP's Age of Authoritarianism Has Only Just Begun, And it will not end with a Clinton presidency…
One of the ways President Trump initially introduced racism into his rhetoric was at the start of his 2015 campaign on the Trump Tower's elevator area, with anti-immigration tirades pertaining mostly to Mexicans. He promised to deal with the undocumented in a decisive way, because Mexico has dispatched the dregs of its society — "rapists" and "criminals" — to the United States. Later, he referred to them as "bad hombres."
These are President Trump's own words on 2 occasions:
"When Mexico sends its people, they're not sending their best. They're not sending you. They're not sending you. They're sending people that have lots of problems, and they're bringing those problems with us. They're bringing drugs. They're bringing crime. They're rapists. And some, I assume, are good people."

— Donald Trump, announcement speech, June 2015

"One of my first acts will be to get all of the drug lords, all of the bad ones — we have some bad, bad people in this country that have to go out. We're going to get them out. We're going to secure the border. And once the border is secured, at a later date, we'll make a determination as to the rest. But we have some bad hombres here, and we're going to get them out."

— Donald Trump, third and final presidential debate
Here's the truth about what immigration adds to the USA culture, and which explains why diversity is highly valued by the vast majority of Americans: axios.com/Study: Immigrants and their kids founded 45% of U.S. Fortune 500 companies …
Here's the rest of the story…
On July 19, 2019, Greg Sargent of the Washington Post penned the following op-ed piece, "New GOP panic about Trump's racism reveals an ugly truth"
Excerpts:
"Credulous pundits told us for days that President Trump's racist attacks on nonwhite lawmakers were brilliant politics, but Republicans disagree: They are widely warning Trump that presiding over a rally chant of "send her back," directed at a refugee congresswoman, is putting the party at serious political risk."
"Trump pretended to disavow the chant on Thursday, claiming he didn't approve even though video contradicts this, and we are now learning from the New York Times that he came under intense private pressure to do so, including from Vice President Pence and Ivanka Trump."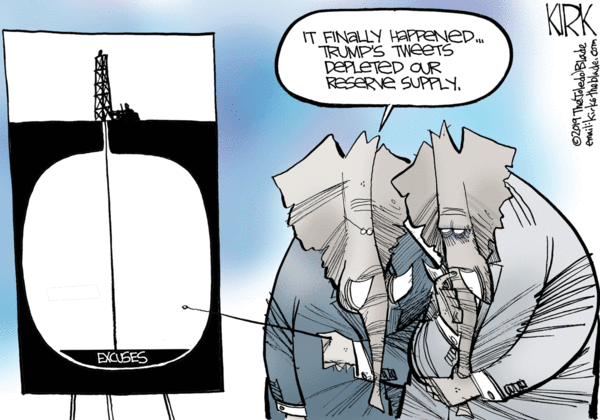 "Yet even as many Republicans profess discomfort with Trump's display, here's what else is happening: Trump is effectively trying to end asylum-seeking at the Southern border, and Politico now reports that the administration is seriously mulling an effort to slash refugee admissions to near-zero."
"Generally speaking, Republicans are unlikely to be troubled by these radical, extreme changes."
"These things aren't necessarily contradictory. It's theoretically possible to support dramatic asylum and refugee cuts for reasons not rooted in the white nationalism driving Trump's attacks on Rep. Ilhan Omar (D-Minn.), a refugee, and the other lawmakers, all U.S.-born racial, ethnic or religious minorities."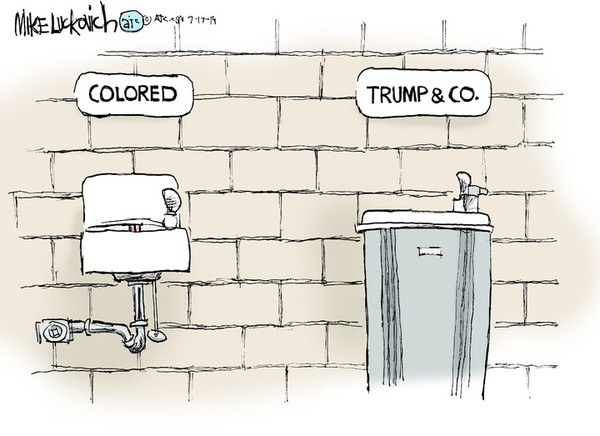 "But it's now inarguable that Trump's overall immigration agenda is shaped around the broader goal of preventing as many people as possible from getting asylum and refugee status here, even if they qualify for it on the merits."
"Given the totality of what we've seen, it's also inarguable that underlying that is the goal of dramatically reducing the number of immigrants admitted to this country. And as Trump's own rhetoric has repeatedly confirmed, this is inescapably about reducing the number of nonwhite immigrants here."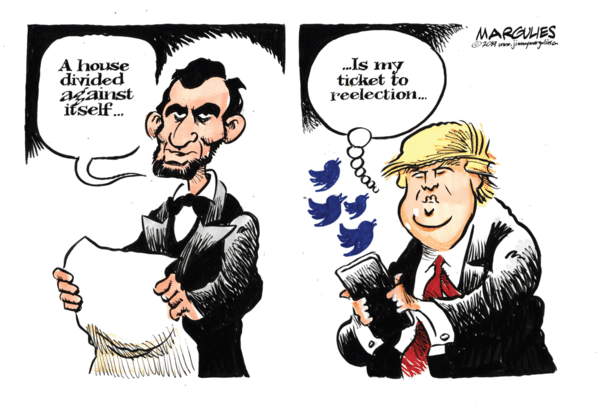 "You can locate a zone of plausible deniability, in which one can claim support for such policies on pragmatic, economic or "cultural" grounds, and not out of any desire to make the US whiter. It's precisely this zone that Republicans now seek to inhabit."
"That's why the GOP panic about the "send her back" chant is significant. It shines a floodlight into this zone and reveals why it's so hard to credibly inhabit it."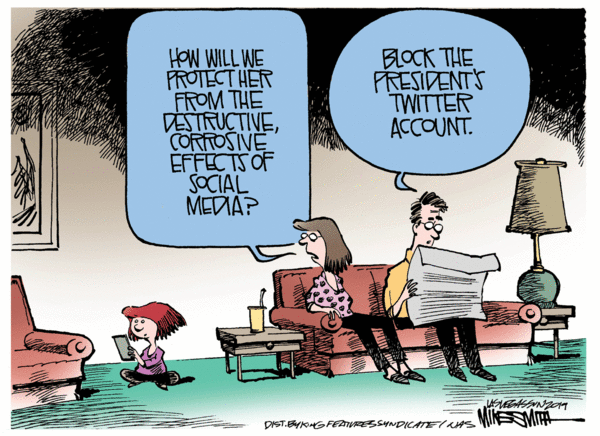 Why "send her back" is a breaking point
"What's it about "send her back" that suddenly crossed a line? Consider the timeline:"
"Trump tweets that the lawmakers should "go back" to their countries, characterizing them as corrupt hellholes (echoing his "s—-hole countries" comment), even though three were born here. That elicits only a bit of discomfort from Republicans."
"Trump then says, "if you hate our country, if you're not happy here, you can leave." Trump repeats this: "YOU CAN LEAVE!" Republicans defend this framing, piously pretending it has no racial dimension, even though it was directed at only minority lawmakers."
"Trump presides over the "send her back" chant. After criticism erupts, including among some Republicans, Trump pretends to "disagree" with it."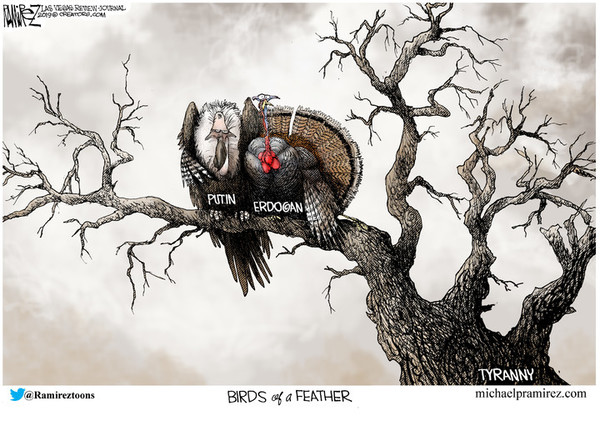 Why did the last open the floodgates? The Times tells us Republicans fear telling lawmakers to get out will "backfire" because it appears "personal." Yet Trump had repeatedly said to "go back" and "leave."
What changed? Well, the Times also reports that Trump advisers privately warned against letting these sentiments get out of control at his rally.
Link: washingtonpost.com/ Opinion | New GOP panic about Trump's racism reveals an ugly truth …