https://www.youtube.com/watch?v=Pb0qvpYaK08

Mueller leaves no doubt:
1) He didn't exonerate the president because there is evidence he committed crimes.
2) Justice Department policy prevented him from charging the president with any crimes.
3) The Constitution leaves it up to Congress to act—and that's impeachment.

— Elizabeth Warren (@ewarren) May 29, 2019
This past weekend of July 20, 2019, I overheard the Democratic Party's House's Intelligence Committee Chair Rep. Adam Schiff trot out another talking point to explain why the House hasn't taken steps to do its constitutionally mandated duty by initiating I-inquiry against the republican President Donald Trump based on the the detailing of the president's numerous felonious acts enumerated in the FBI's 3/22/2019 final report, regarding its 22 months long Trump-Russia probe, led by the Special Counsel Robert Mueller.
See: nymag.com/  The GOP's Age of Authoritarianism Has Only Just Begun, And it will not end with a Clinton presidency…
The House's Intel Committee Chair Rep. Adam Schiff said that President Trump's campaign team would be claiming vindication based on the GOP led US Senate not delivering on a conviction against him.
I hate to explain to a distinguished member of the House of Representatives that when President Trump has been assured that it's too late for the House to credibly commence an impeachment inquiry/ investigation, he'll be trumpeting his vindication to the high heavens based on the House's intransigence in initiating impeachment proceedings, and rightfully so.
The House's failure to act on Impeachment is already lifting up President Trump's approval numbers.
Adam Jentleson tweeted the following on 7/19/2019:
Democrats won back the House and decided not to impeach, sending the message that Trump is basically fine.

·
"Trump averages highest approval rating of his presidency in second quarter
hill.cm/p1n04gk"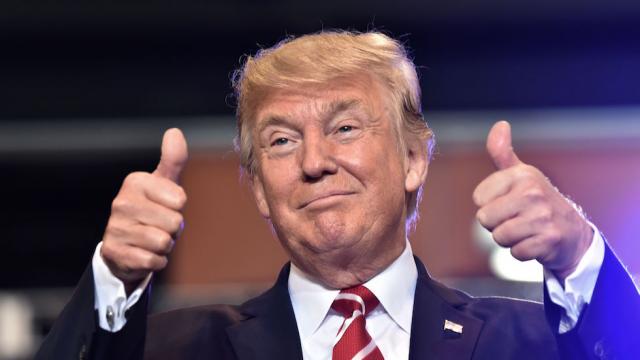 Why does the House's Democratic Party leadership team led by Speaker Nancy Pelosi think that many of the presidential candidates are favoring the House acting on its power to impeach President Trump, granted it by the US Constitution of the USA, that constitution that you have sworn to protect?
Here are just some of what Democratic Party presidential candidates have been saying to their supporters…(Source: 6/3/2019 HuffPost report by Dominique Mosbergen)
Messam, mayor of Miramar, Florida, said in April that Trump "should be placed under impeachment proceedings and let the weight of the full report carry out the justice the American people deserve."
At an April town hall, the California senator said she believed Congress "should take the steps towards impeachment."
"I think we have very good reason to believe that there is an investigation that has been conducted which has produced evidence that tells us that this President and his administration engaged in obstruction of justice," Harris said at the time, CNN reported.
"I believe that we need to get rid of this President. That's why I'm running to become president of the United States. That is part of the premise, obviously, of my plan," she added.
Beto O'Rourke
"It's not something that I take lightly. It's an incredibly serious, sober decision that we should take as a country," O'Rourke said during a CNN town hall when asked about impeachment. "If we do nothing because we are afraid of the polls or the politics or the repercussions in the next election, then we will have set a precedent for this country that, in fact, some people because of the position of power and public trust that they hold are above the law."
Cory Booker
The New Jersey senator, initially hesitant to support an impeachment inquiry, said last week that Mueller's public statement prompted a change of heart.
Mueller's remarks make it "clear," Booker tweeted, that "Congress has a legal and moral obligation to begin impeachment proceedings immediately."
Kirsten Gillibrand
Gillibrand also took a firmer stance for impeachment after Mueller's statement.
"It's time for Congress to begin impeachment hearings and follow the facts," Gillibrand tweeted last week. "Robert Mueller clearly expects Congress to exercise its constitutional authority and take steps that he could not. We can't let the president defy basic accountability measures built into our Constitution."
John Hickenlooper
The former Colorado governor said Mueller's statement convinced him that an impeachment inquiry was inevitable.
"At this point, I think it would be crazy not to go forward and open an impeachment inquiry," Hickenlooper told ABC News, though he noted that such a process may not actually lead to removing Trump.
"But I think we owe it to the American people to try and make sure we get all the facts," he said.
On the heels of Mueller's statement, Moulton said last week that "impeachment hearings should begin tomorrow."
"Mueller did his job. Now it's time to do ours," the Massachusetts congressman said.