On August 2, 2019, the republican President Donald Trump publicly announced he was giving up on trying to appoint his GOP lackey, US Rep. John Ratcliffe of Texas to be the next US top spy, Office of the Department of National Intelligence as the current ODNI head, Dan Coats leaves this post around mid-August. It became apparent that there was little chance  Mr. Ratcliffe would survive the Senate nomination/ confirmation process, in light of the bipartisan skepticism about his qualifications and questions about the honesty of his résumé.
In addition, there's certain language in the 2004 federal statute regarding succession when the Office of the Director of National Intelligence was created, which is written more restrictively and in a way that strongly indicates that the US Congress did not intend for the Vacancies Reform Act to be the basis for filling the position of director.
According to the succession rules, the principal deputy director in the Office of the Director of National Intelligence, Sue Gordon is supposed to replace the DNI Director Dan Coats when he steps down. But President Trump has let it be known that he wasn't on board with Ms. Gordon becoming the US top spy. However, towards the end of the day, when he was being questioned by reporters, he did say she was under consideration.
See: edition.cnn.com/ Director of National Intelligence Dan Coats' resignation letter …
See: Surprise, Surprise: Trump Can't Legally Replace DNI Director Dan Coats With His Lackey
See: Dear Hon. Dan Coats, DNI Director, Please Let Trump Fire You; Succession Rules Apply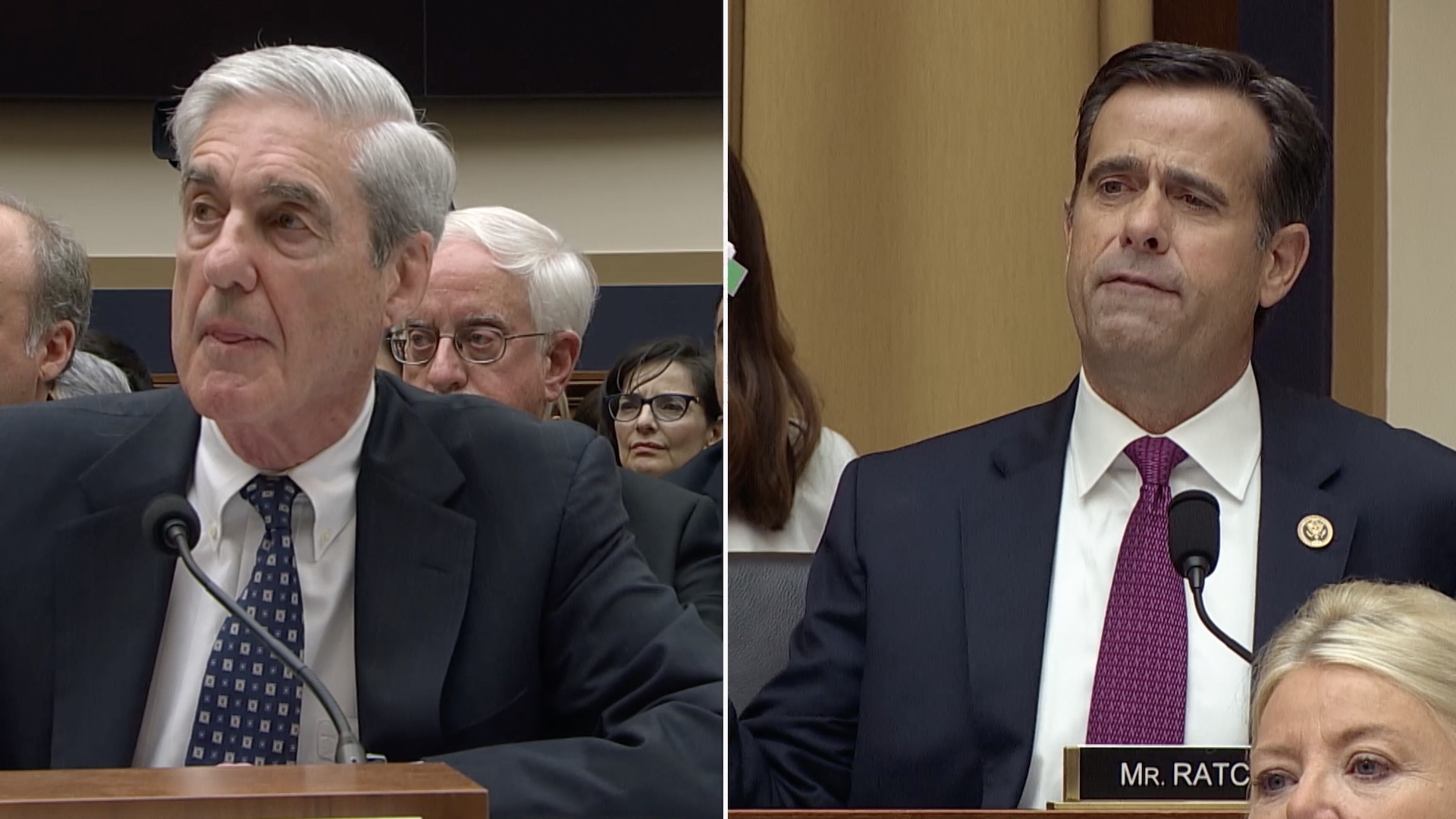 Here's the rest of the story…
On 8/2/2019, Julian E. Barnes and Charlie Savage of the New York News penned the following report, "Trump Won't Let No. 2 Spy Chief Take Over When Coats Leaves"
Excerpts:
"Updated: President Trump on Friday abruptly dropped his plan to nominate Representative John Ratcliffe as the nation's top intelligence official. Read the latest."
"The White House is planning to block Sue Gordon, the nation's No. 2 intelligence official, from rising to the role of acting director of national intelligence when Dan Coats steps down this month, according to people familiar with the Trump administration's plans."
"The decision to circumvent Ms. Gordon, who has served as the principal deputy director in the Office of the Director of National Intelligence, will probably upset Republicans and Democrats in the Senate. They have expressed doubts about Representative John Ratcliffe, Republican of Texas, who is President Trump's choice to be the next Senate-confirmed leader of the agency."
"Mr. Trump didn't allow Ms. Gordon to personally deliver a recent intelligence briefing after she arrived at the White House, according to a person familiar with the matter. A spokeswoman for the Office of the Director of the National Intelligence, Amanda J. Schoch, said Ms. Gordon wasn't blocked from attending any recent briefing, but she declined to comment about what happened inside the Oval Office."
"Opposition in the White House to letting her serve as acting director has raised the question of whether she will be ousted as part of a leadership shuffle at the intelligence director's office that will be more to Mr. Trump's liking."
"A federal statute says that if the position of director of national intelligence becomes vacant, the deputy director — currently Ms. Gordon — shall serve as acting director."
"But there appears to be a loophole: The law gives the White House much more flexibility in choosing who to appoint as the acting deputy if the No. 2 position is vacant, said Robert M. Chesney, a law professor at the University of Texas at Austin, who specializes in national-security legal issues."
"Ms. Gordon will retire if told by the White House that Mr. Trump wants someone else in the deputy's role who could then rise to fill the vacancy created when Mr. Coats departs, according to officials."
"Ms. Gordon, who has served more than 30 years in intelligence posts at the C.I.A. and other agencies, has not been officially informed by the White House that Mr. Trump intends to name someone else to oversee the intelligence agency until the Senate confirms a new director of national intelligence, officials said."
"But the White House requested this week that the office provide a list of senior officials who worked for the agency, according to a senior administration official — a move that was interpreted as another sign that it is looking beyond her for people who could be temporarily installed in the top position."
"When Mr. Trump posted tweets Sunday announcing that Mr. Coats would step down on Aug. 15 and that he intended to nominate Mr. Ratcliffe, the president hinted that Ms. Gordon might not automatically become the acting director in the interim, saying an acting director would be named soon."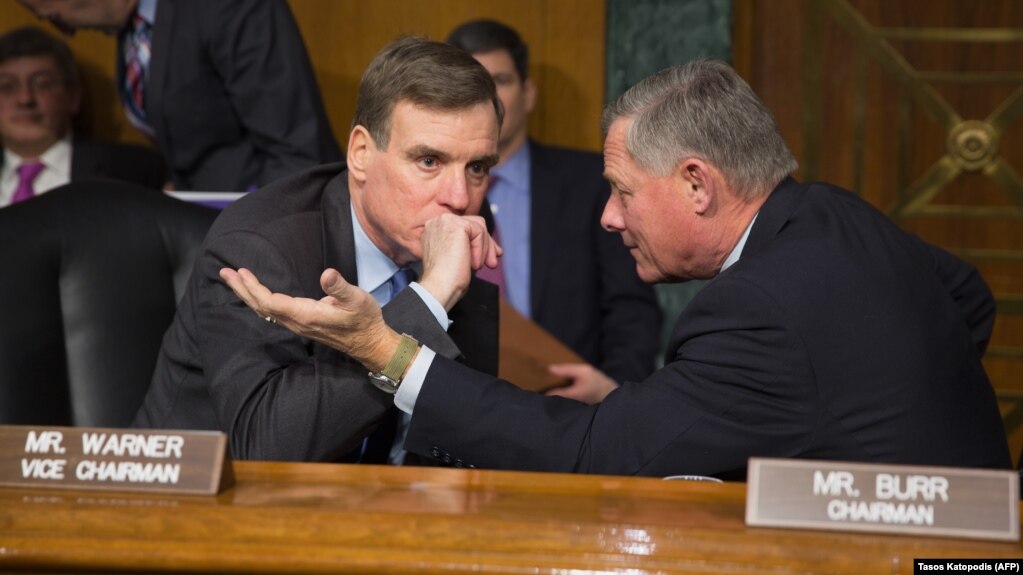 "Those tweets prompted concern on Capitol Hill that Mr. Trump would circumvent Ms. Gordon. The next day, Senator Richard M. Burr, Republican of North Carolina, who leads the Senate Intelligence Committee, expressly referred to the fact that he looked forward to working with Ms. Gordon, calling her "a trusted partner."
"On Friday, Senator Mark Warner, Democrat of Virginia, who's the committee's vice chairman, said that the law was "quite clear" that the acting role goes to the deputy when the director of national intelligence leaves and that Ms. Gordon had the Senate's confidence. "It's outrageous if the president is hoping to pass over this extremely qualified and experienced individual, the highest-ranking woman in O.D.N.I., in order to install a political loyalist as acting director," he said."
Link to entire report: nytimes.com/  Trump Won't Let No. 2 Spy Chief Take Over When Coats Leaves…