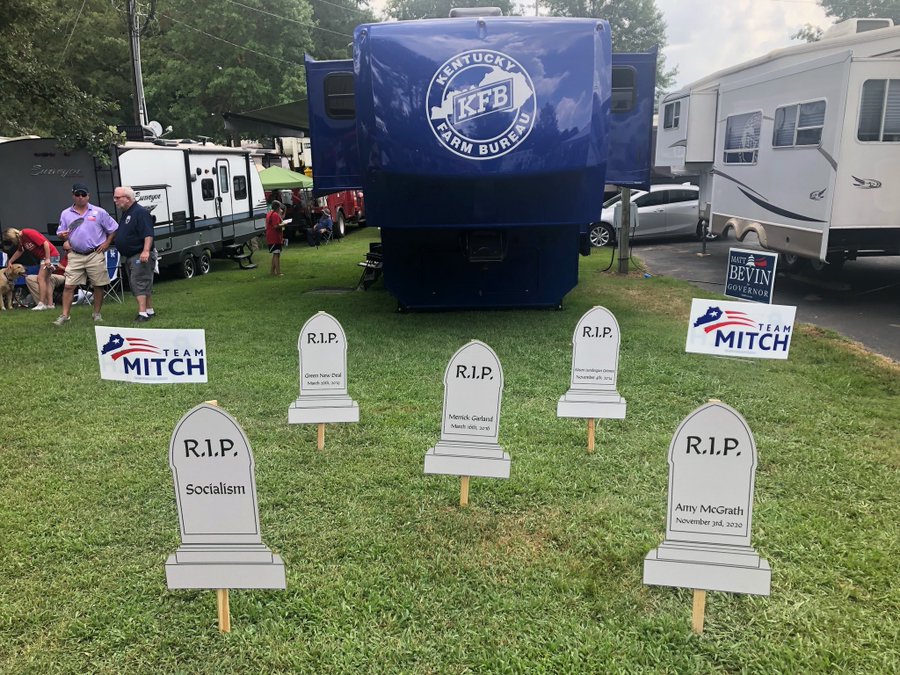 Post the July-August 2019 White Supremacists / White Nationalists domestic terrorism mass shootings against US citizens going about their everyday lives, that resulted in tremendous pain being inflicted on their families because of the senseless loss of loved ones, you would think that our elected US leaders would be more circumspect in the way that they act.
Instead, the republican President Donald Trump, his GOP Senate partner Senator Mitch McConnell and others have demonstrated in spades that they are clueless and/ or they don't give a damn about how their trafficking in racist, anti-immigration and anti-Muslim rhetoric have contributed to a rise in hate crimes targeting minority groups, ever since President Trump moved into the White House in January 2017. They perceive no need to alter their conduct.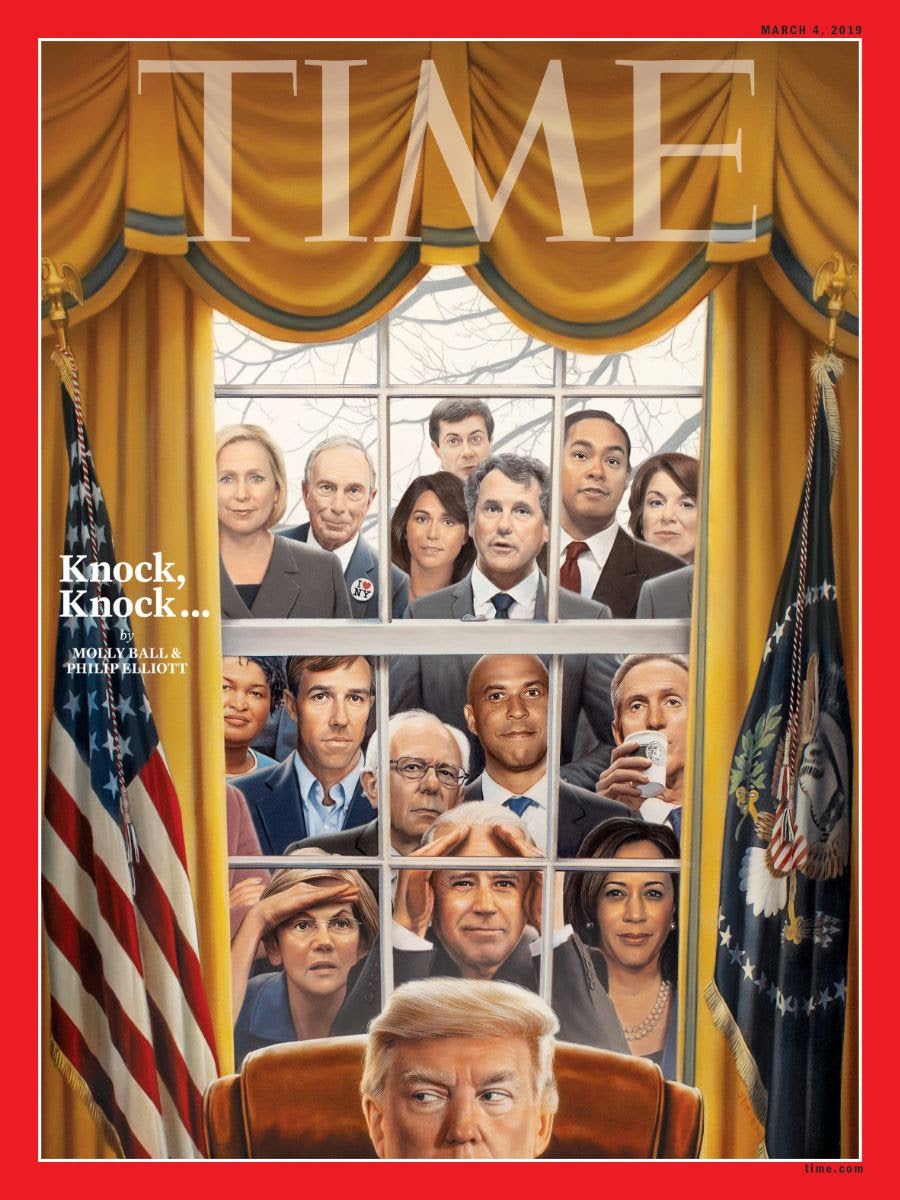 Within a few hours after the 8/3/2019 El Paso mass shooting tragedy, when those at the scene are in shock and grieving over the senseless loss of life, the president and his GOP sycophants working in the White House and the US Congress were obeying their marching orders by spreading the GOP familiar, tried and true GOP talking points along the lines that these mass shootings were executed by young men with "mental health" issues; and/ or who spend too much time playing violent video games. They could not bring themselves to utter the words, "White Supremacists" and "domestic terrorism."
When a display of tombstones of Senator Mich McConnell's bogeymen was tweeted, and the response was brutal for its inappropriate timing, GOP surrogates complained that his Democratic Party opponent Amy McGrath was overreacting. (Her name was on one of the tombstones.)
But Senator Mitch McConnell's need for sensitivity training becomes truly patently obvious as he responded to criticism about young men supporting his campaign, groping a poster of the Democratic Party House Rep. Alexandria Ocasio-Cortez with the GOP auto talking point of whataboutism.
It's reasonable to make the claim that the GOP members fit the definition of Grumpy Old White Perverts who also actively traffic in racism, or who at at the very least, turn a blind eye to the racism that pervades its party.
Here's the rest of the story..
As per the 8/5/2019 HuffPost report, "Mitch McConnell Campaign Tweets Photo Of Opponent's Name On Tombstone" by David Moye:
Excerpts:
Sen. Mitch McConnell's campaign on Saturday tweeted out a photo showing mock tombstones with the names of former Supreme Court nominee Merrick Garland, socialism and the senator's Democratic opponent.
On August 6, 2019, Tim Elfrink of the Washington Post penned the following report,  "Ocasio-Cortez confronts McConnell over photo of men in 'Team Mitch' shirts 'groping & choking' her cutout"
Excerpts:
"The young men wear matching shirts from Senate Majority Leader Mitch McConnell (R-Ky.)'s campaign, and cluster around a cardboard cutout of Rep. Alexandria Ocasio-Cortez (D-N.Y.). Several of them hold their thumbs down. One grasps the life-size poster by the waist and pretends to kiss the congresswoman. Another appears to mime his hand around her neck."
"To Ocasio-Cortez, the photo — originally posted to Instagram with the caption "break me off a piece of that" and then made viral on Twitter on Monday — suggested an endorsement of violent misogyny.
"Are you paying for young men to practice groping & choking members of Congress w/ your payroll, or is this just the standard culture of #TeamMitch?" Ocasio-Cortez asked on Twitter on Monday night."
"McConnell's campaign answered in the negative to both questions, saying in a statement that it "in no way condones" the image and also noting that the men are high school students with no official affiliation."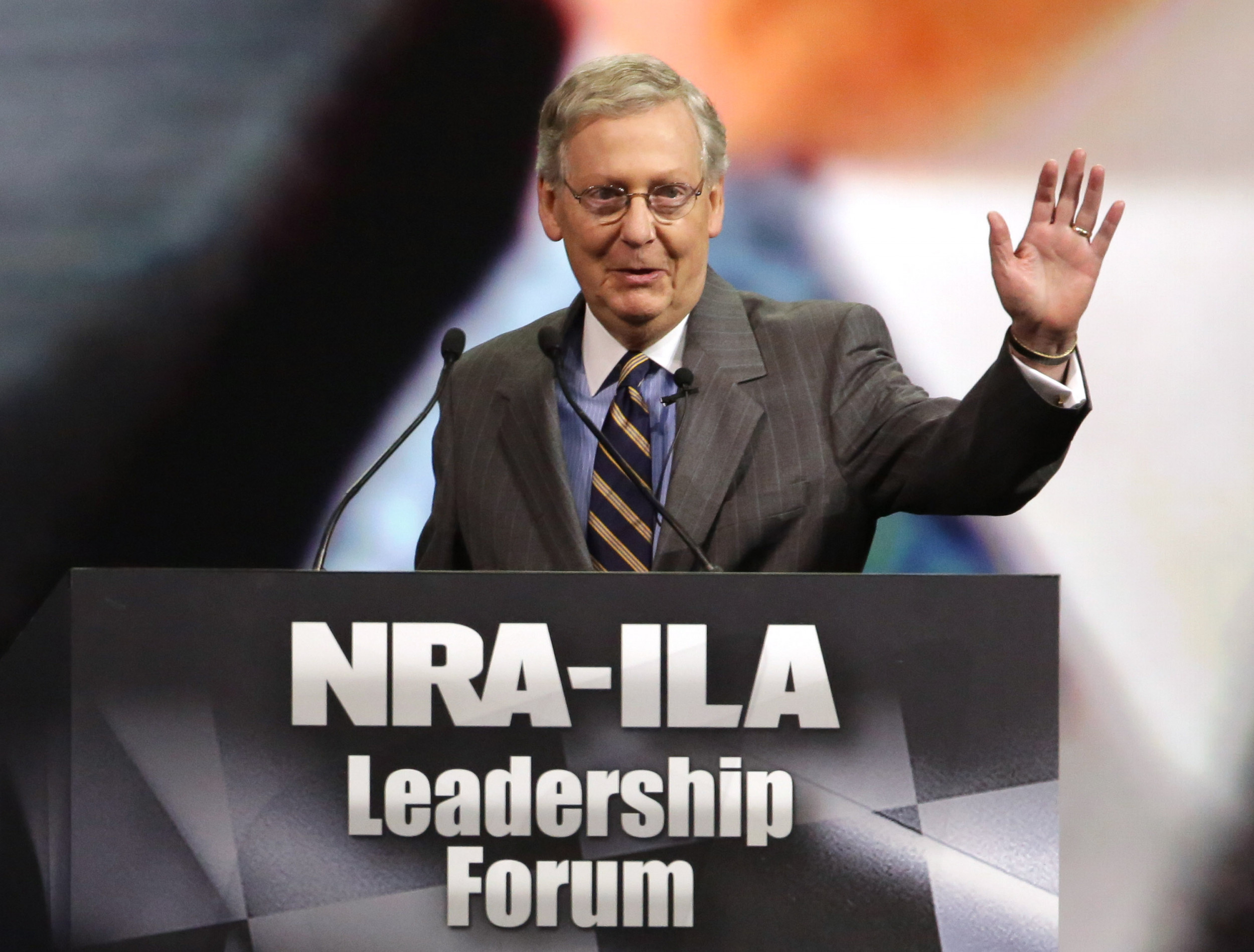 "But as many raced to post the men's real names and social media accounts, the campaign also suggested it was wrong to cast them into the maw of viral outrage culture and cried hypocrisy, noting a similar controversy that ensnared President–elect Barack Obama's speechwriter in late 2008."
"These young men are not campaign staff, they're high schoolers and it's incredible that the national media has sought to once again paint a target on their backs rather than report real, and significant news," said Kevin Golden, McConnell's campaign manager, in a statement shared with The Washington Post."
"The flap came as McConnell faces protests for blocking gun-control measures and questions about his campaign's decision to tweet out a display featuring a tombstone with his Democratic opponent's name on it."