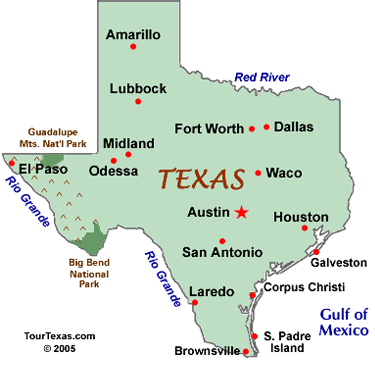 The latest updates about another mass shooting event that occurred on the 31st of August 2019 at the locations of Odessa and Midland, Texas which is about 240 miles east from the latest mass shooting tragedy in El Paso, TX, include the news about 5 fatalities and 21 injured.  It looks like the mass shooter actions started at a traffic stop around 3:17 PM local time when a TX highway patrol officer had approached him. It's believed that the White male suspect in his 30s shot the officer with a rifle before heading out to a shopping center where he continued his indiscriminate shooting rage. Supposedly, the shooter evaded police personnel by taking off in a US Postal truck. Eventually he was fatally shot at a Odessa Ceniplex movie theater around 5:30 PM central time.
The police have not shared his identity or any details about what motivated the shooter to take this senseless step. It looks like there was only one suspect.
Here is one update by law enforcement via Twitter after 5:30 PM CT:
"Update: The suspect has been shot and killed by an officer. We believe there is no immediate threat at this time. At this time there are a total of 20 shooting victims and 5 confirmed deaths. The Odessa Police Department would like to thank all assisting agencies and the public for their assistance during this tragic event."
"Active Shooter! Please Share!"
"A subject (possibly 2) is currently driving around Odessa shooting at random people. At this time there are multiple gunshot victims. The suspect just hijacked a U.S. mail carrier truck and was last seen in the area of 38th and Walnut. Everyone is encouraged to get off the road and use extreme caution! All law enforcement is currently searching for the suspect and more information will be released as soon as it becomes available."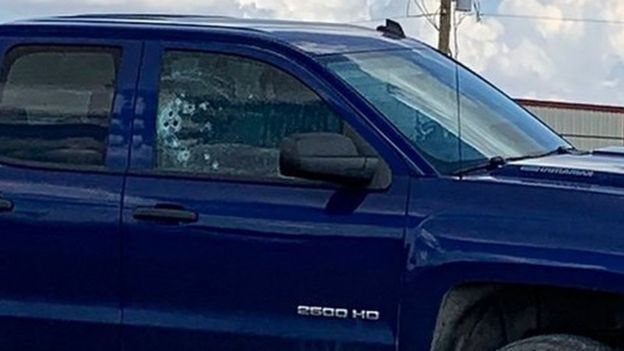 This could be listed as the 251st mass shooting incident this year (2019), according to the Gun Violence Archive, which defines a mass shooting as four or more victims injured or killed excluding the perpetrator in one location.
This broad definition includes shootings other tallies may not, such as gang violence. In comparison, the FBI's definition of active shooter events excludes drug or gang violence.
In recent years, prior to August 2019, there had been two mass shooting tragedies in Texas that had garnered national media coverage. In November 2017, 26 people were killed in a shooting at a Sutherland Springs church setting, and in May 2018, 10 people were killed at a Santa Fe High School.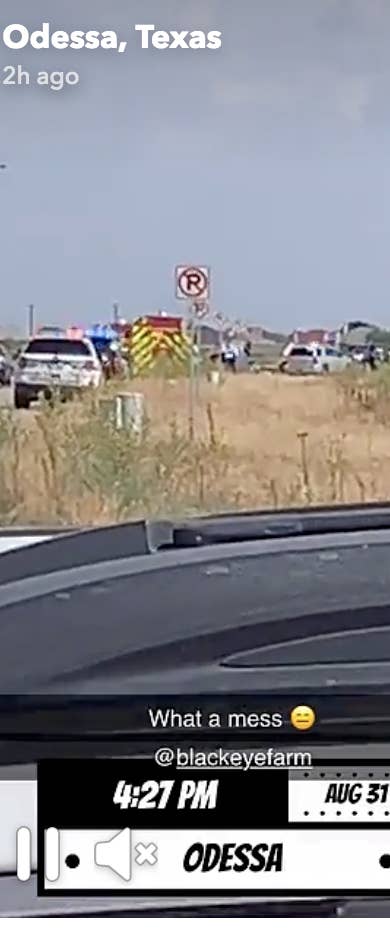 Here is the rest of the story…
On August 31, 2019, Sean Collins of VOX penned the following report, "Odessa and Midland, Texas shootings: what we know:"
Excerpts:
"At least 21 people were shot in West Texas in the towns of Odessa and Midland, about 300 (240) miles east of El Paso. At least five people were killed."
"Midland police have said the shooting began during a traffic stop. The suspect is believed to have shot the officer who stopped him, before continuing to a local shopping center, where the shooting continued. Officers pursued that suspect after he fled the scene in a US Post Office vehicle."
What we know
"At least 21 people were shot, according to Odessa Police Chief Michael Gerke."
"At least five people were killed according to Gerke."
"The suspect fled the scene of the initial shooting in a vehicle belonging to the US Post Office."
"As police pursued the suspect, one state trooper was shot on the interstate. Two other officers were also shot, one from Odessa, and one from Midland."
"Bystanders are believed to have also been wounded during the pursuit."
Midland Mayor Jerry Morales said a rifle was used in the attack."
The suspect, a white male said by police to be in his 30s, was killed by police in Odessa.
"Texas Gov. Greg Abbott has released a statement calling the incident a "senseless and cowardly attack" and promising "that we will not allow the Lone Star State to be overrun by hatred and violence."