The former Texas Governor who became the republican President Donald Trump's Energy Secretary, Rick Perry had managed to remain under the radar for years in the Trump administration by not creating waves against his boss, until 2019, where he finds himself embroiled in the president's Ukraine scandal.
As per an anonymous whistleblower complaint the president had allegedly called Ukraine's recently elected President Volodymyr Zelenskiy on 7/25/2019, to encourage him to develop dirt on President Trump's nemesis VP Joe Biden and his son Hunter, by directing Ukraine to re-investigate its natural gas company, Burisma, where Hunter Biden had been a director from 2014-2019, at a pay rate of $50,000 per month.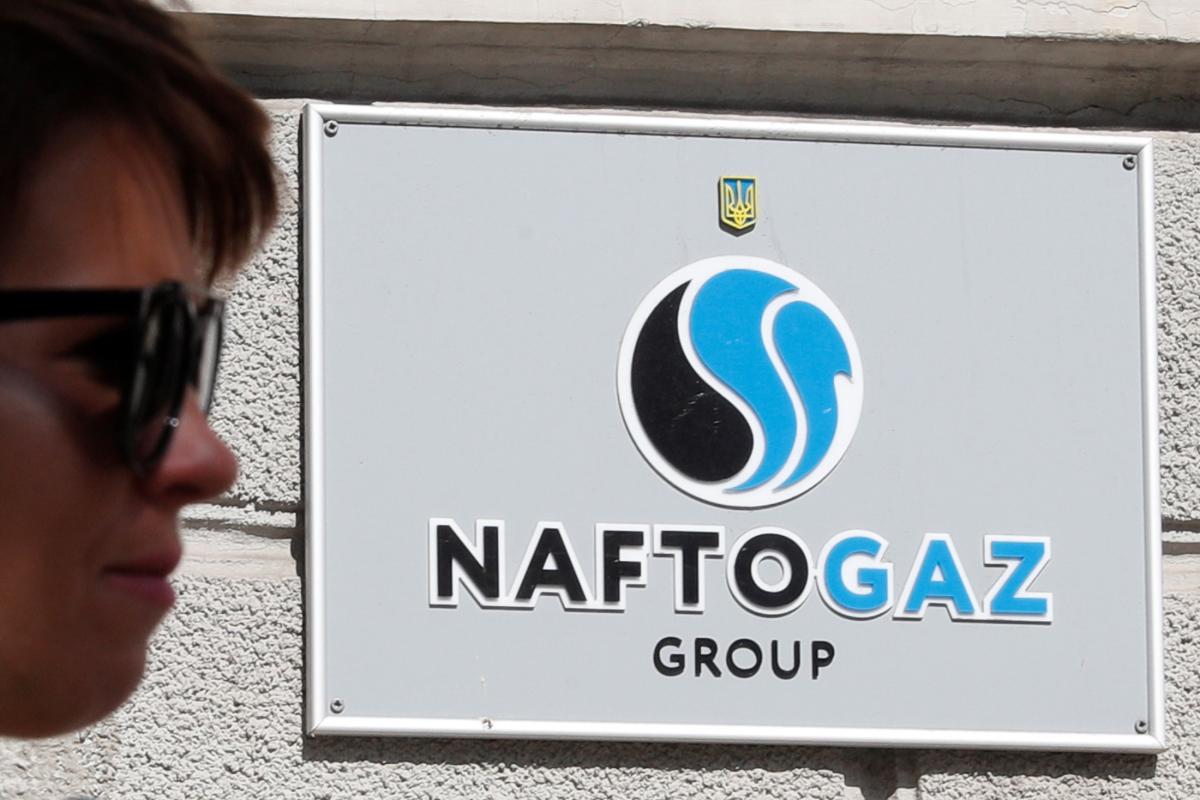 But in the meantime, President Trump's lieutenants, which include his personal attorney Rudy Giuliani and the Energy Secretary Mr. Perry, were busy bees investing their time, their guidance and resources behind a competing natural gas company to Burisma in Ukraine, Naftogaz. There's nothing illegal with this endeavor, but wouldn't it be opportune for all the president's men, if Burisma suffered a financial set-back?
Then the US Pentagon exposed  President Trump's lie about how the 7/25 Trump-Zelenskiy phone call, reflects his attempts to stamp out wide-spread corruption in Ukraine. The US Pentagon in May 2019 officially certified that it had seen enough anti-corruption progress in Ukraine to justify releasing the congressionally authorized aid, according to documents provided to The Associated Press.
As per the 9/29/2019 Military Times published AP report, "Trump claim on stalled aid for Ukraine draws new scrutiny" by Robert Burns, Lolita Baldor and Andrew Taylor:
Excerpts:
"The defense undersecretary for policy, John Rood, wrote in a May 23 letter to Congress that the Pentagon had made a thorough assessment of Ukraine's anti-corruption actions and other reforms."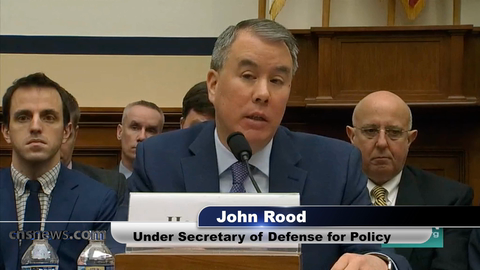 "On behalf of the secretary of defense, and in coordination with the secretary of state, I have certified that the government of Ukraine has taken substantial actions to make defense institutional reforms for the purpose of decreasing corruption" and making other improvements, Rood wrote."
"Rood wrote that his certification, legally required before the aid could be released, was based on insights gained in "persistent U.S. engagement" with Ukraine, including meetings between the U.S. defense secretary and his Ukrainian counterpart."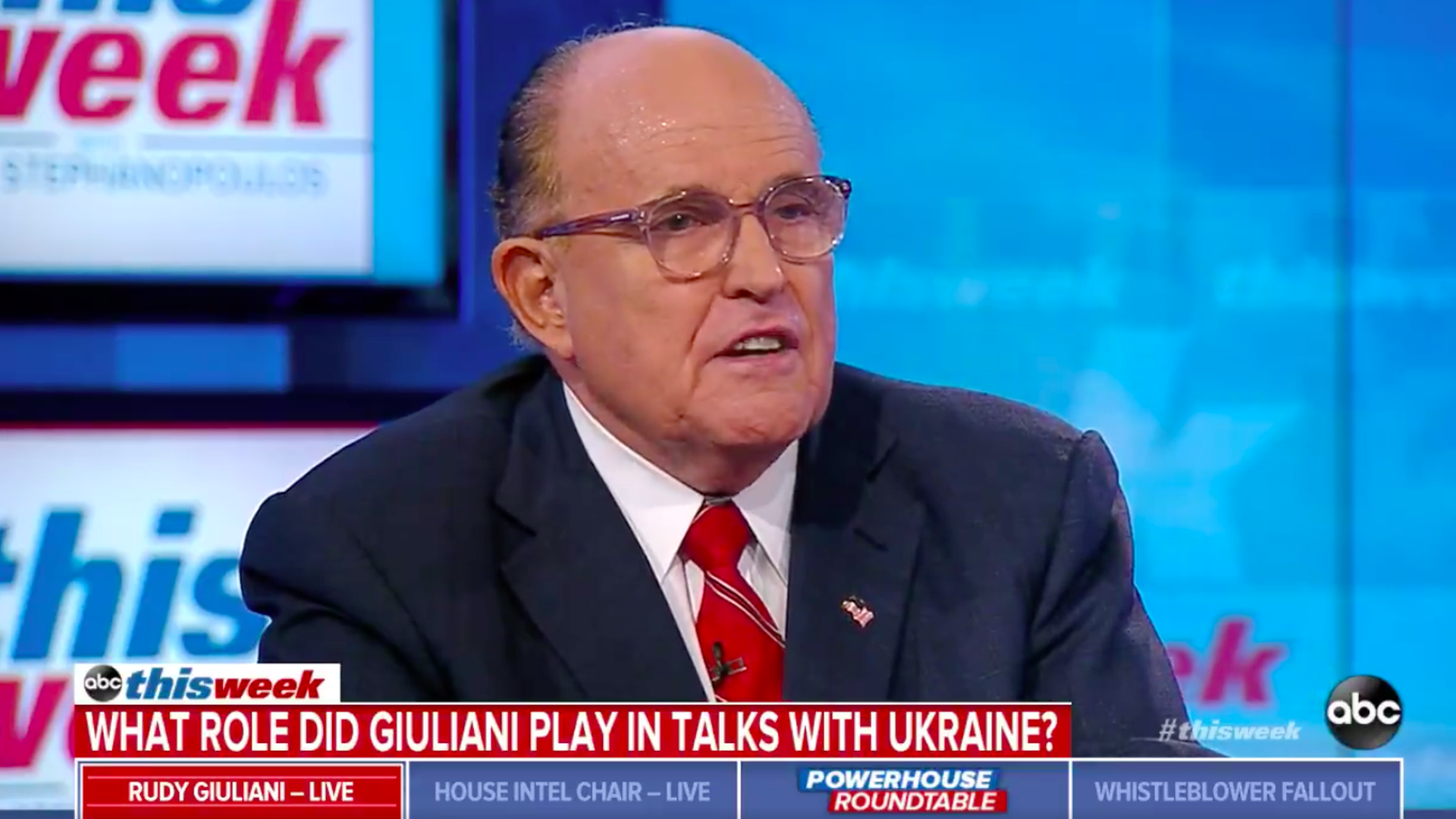 Here's the rest of the story…
As per 10/7/2019 AP report, "AP sources: Trump allies sought changes at Ukraine utility"by Desmond Butler, Michael Biesecker and Richard Lardner:
Excerpts:
"As Rudy Giuliani was pushing Ukrainian officials last spring (2019) to investigate one of Donald Trump's main political rivals, a group of individuals with ties to the president and his personal lawyer were also active in the former Soviet republic."
"Their aims were profit, not politics. This circle of businessmen and Republican donors touted connections to Giuliani and Trump while trying to install new management at the top of Ukraine's massive state gas company. Their plan was to then steer lucrative contracts to companies controlled by Trump allies, according to 2 people with knowledge of their plans."
"Their plan hit a snag after Ukrainian President Petro Poroshenko lost his reelection bid to Volodymyr Zelenskiy, whose conversation with Trump about former Vice President Joe Biden is now at the center of the House impeachment inquiry of Trump."
"But the effort to install a friendlier management team at the helm of the gas company, Naftogaz, would soon be taken up with Ukraine's new president by U.S. Energy Secretary Rick Perry, whose slate of candidates included a fellow Texan who is one of Perry's past political donors."
"It's unclear if Perry's attempts to replace board members at Naftogaz were coordinated with the Giuliani allies pushing for a similar outcome, and no one has alleged that there is criminal activity in any of these efforts. And it's unclear what role, if any, Giuliani had in helping his clients push to get gas sales agreements with the state-owned company."
"But the affair shows how those with ties to Trump and his administration were pursuing business deals in Ukraine that went far beyond advancing the president's personal political interests. It also raises questions about whether Trump allies were mixing business and politics just as Republicans were calling for a probe of Biden and his son Hunter, who served five years on the board of another Ukrainian energy company, Burisma."
"On Friday (10/4/2019), according to the news site Axios, Trump told a group of Republican lawmakers that it had been Perry who had prompted the phone call in which Trump asked Zelenskiy for a "favor" regarding Biden. Axios cited a source saying Trump said Perry had asked Trump to make the call to discuss "something about an LNG (liquefied natural gas) plant."
"While it's unclear whether Trump's remark Friday (10/4/2019) referred specifically to the behind-the-scenes maneuvers this spring involving the multi-billion-dollar state gas company, The Associated Press has interviewed four people with direct knowledge of the attempts to influence Naftogaz, and their accounts show Perry playing a key role."
As per a 10/6/2019 VOX report, "Rick Perry's spent a lot of time in Ukraine. Now he's caught up in the impeachment inquiry"by Anya van Wagtendonk:
Excerpts:
"In the last few days, as Perry's name has come up in relation to Ukraine — the nation at the heart of the whistleblower complaint that has led to an impeachment inquiry against President Donald Trump."
"On Thursday (10/3/2019), POLITICO reported that Perry plans to resign at the end of November, a move he'd been eyeing for months. And in their subpoena of Trump's personal lawyer, Rudy Giuliani, House Democrats also requested documents related to Perry's activities in Ukraine."
"Friday (10/4/2019), President Donald Trump tried to saddle Perry with the blame for the July 25 phone call to Ukrainian President Volodymyr Zelenskiy, according to an whistleblower's complaint. That complaint has since sparked an impeachment inquiry into the 45th president."
"All of this is likely tied to Perry's frequent trips to Eastern Europe, which he has been undertaking to try to pitch US energy exports — or it might be little more than the latest defense Trump is throwing at the wall, in his constantly evolving attempts to see what  sticks."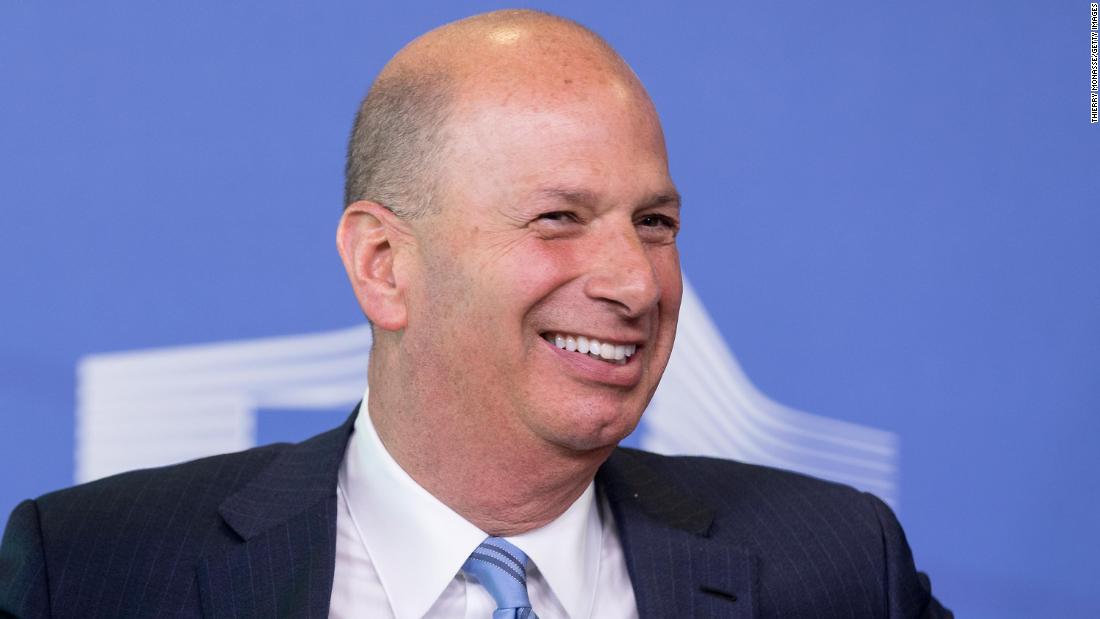 Trump's found a fall guy for the July 25 call
"Trump has characterized his call with Zelensky as "perfect," and initially said that he was calling to discuss corruption more generally. But he recently came up with a new explanation for the call: Rick Perry made me do it."
"On Saturday, Axios reported that Trump told House Republicans on a conference call the day before that he made the July phone call at Rick Perry's behest."
"Perry has indeed spent a good deal of time in and around the energy-producing regions of Eastern Europe. And on May 20, he led a US delegation to Zelensky's inauguration that also included Sen. Ron Johnson (R-WI), and Gordon Sondland, the US Ambassador to the European Union (He's the same Sondland who plays a key role in the text message trove House Democrats reviewed and released (10/3/2019)." (Mr. Sondland is scheduled to be deposed by US Congressional committees on 10/8/2019, but the White House will surely block it.)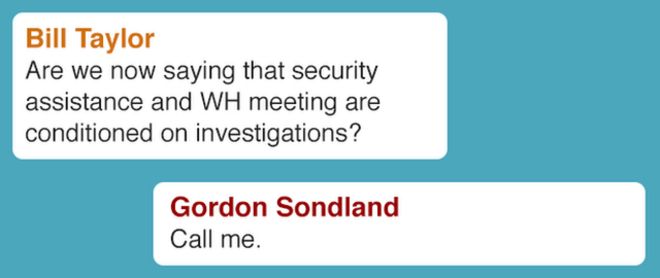 Two of the key players and some of the text messages as per 10/4/2019 NPR report, "Texts Detail Top U.S. Diplomat's Concerns About Possible Trump-Ukraine Quid Pro Quo" by Scot Neuman and Mark Katkov are as follows:
Around June 2019, (Bill) Taylor, a career diplomat who had served as ambassador to Ukraine under President George W. Bush, had been appointed interim chargé d'affaires in Ukraine."
"(Gordan) Sondland, a hotel developer with no previous diplomatic experience, donated $1 million to Trump's inaugural committee, according to the nonpartisan Center for Responsive Politics. Trump nominated him to be EU ambassador in 2018."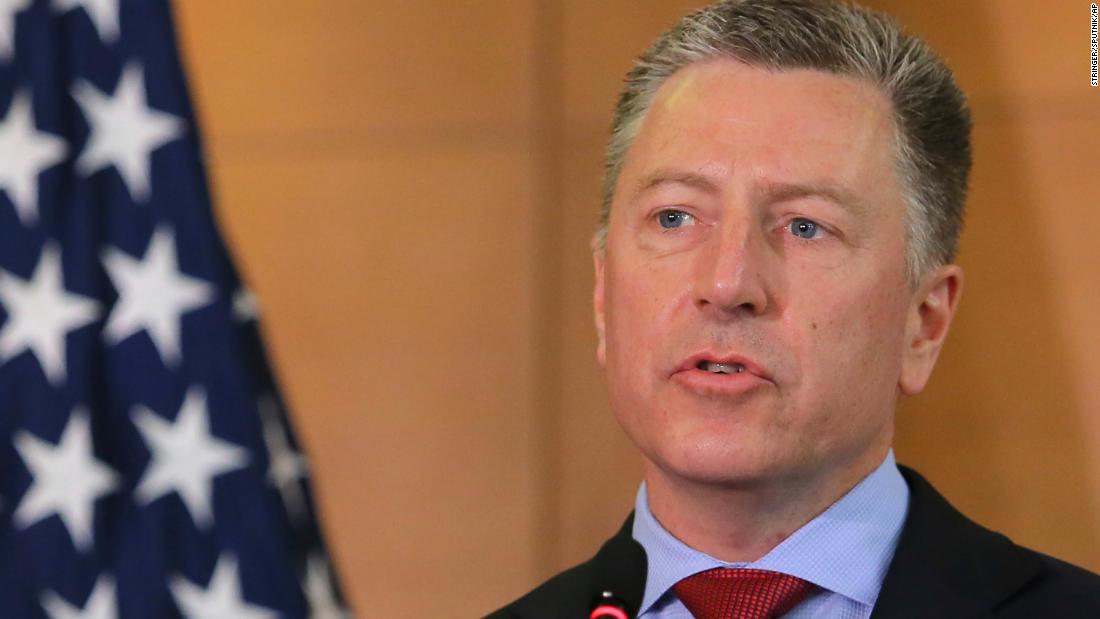 The statement and the weapons
"On Aug. 13, Volker sends Sondland what appears to be a proposed draft of a Ukraine statement in which Kyiv pledges to pay "special attention" to U.S. election interference, "especially with the alleged involvement of some Ukrainian politicians."
"In the proposed draft, Kyiv would further agree to investigate "Burisma and the 2016 U.S. elections."
"The alleged involvement of some Ukrainian politicians" in U.S. elections appears to be a reference to a discredited conspiracy theory that Ukraine, not Russia, meddled in the 2016 presidential election. But it's a storyline that Trump and Giuliani have insisted on pursuing."
"Sondland replies: "Perfect. Lets send to Andrey after our call."
"On Aug. 17, Sondland asks Volker: "Do we still want Ze to give us an unequivocal draft with 2016 and Boresma?"
"Volker: "That's the clear message so far …"
"In an exchange on Aug. 29, Yermak texts Volker, "Need to talk with you," and then sends a link to a Politico story headlined "Trump holds up Ukraine military aid meant to confront Russia."
"On Sept. 1, Taylor, apparently seeking clarification on the Trump-Zelenskiy meeting in Washington, texts Sondland: "Are we now saying that security assistance and WH meeting are conditioned on investigations?"
"Sondland replies: "Call me."
"Translation: The officials did not want more text messages giving an account of their conversation. They preferred to discuss the Ukrainian military assistance over the phone."
"A week later, Taylor writes to Volker: "The nightmare is they give the interview and don't get the security assistance. The Russians love it. (And I quit.)"
"The next day, Taylor writes to Sondland: "The message to the Ukrainians (and Russians) we send with the decision on security assistance is key. With the hold, we have already shaken their faith in us. Thus my nightmare scenario."
"Taylor: "Counting on you to be right about this interview, Gordon."
"Sondland: "Bill, I never said I was 'right'. I said we are where we are and believe we have identified the best pathway forward. Lets hope it works."
"What follows is the exchange in which Taylor says it's "crazy" to withhold security assistance and Sondland tries to assure Taylor there's no quid pro quo."
"At the end of that exchange, Sondland advises "I suggest we stop the back and forth by text …"
Read  Full Story Here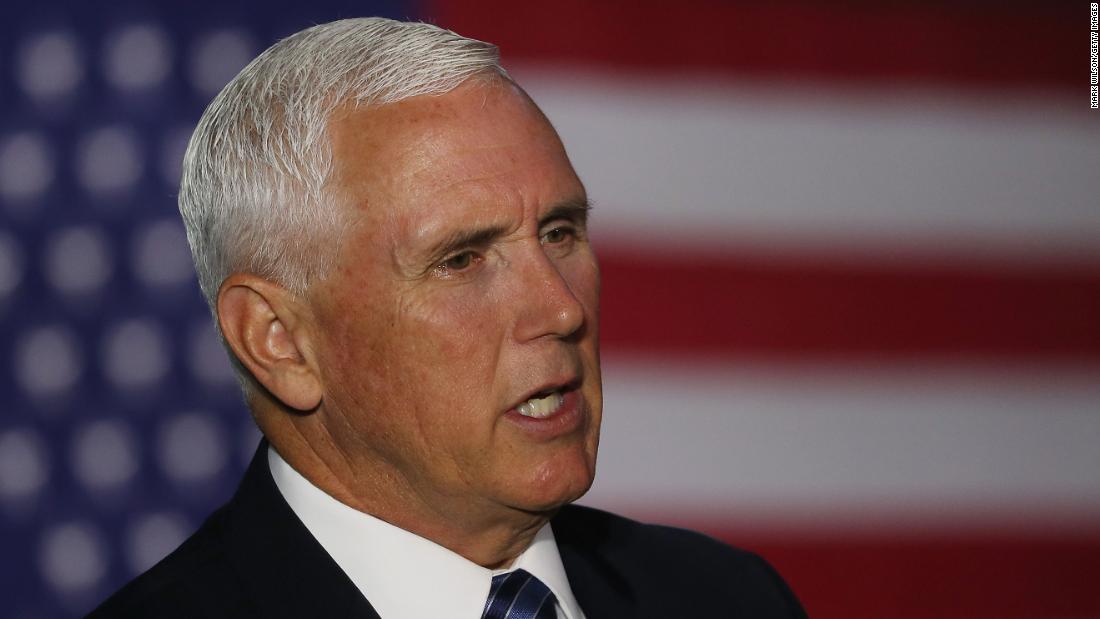 As Vox's Andrew Prokop said on Today, Explained, the energy secretary's attendance may have been more of a snub to Zelensky than anything to do with Perry himself:
"And then there's another claim that Trump instructed VP Mike Pence to cancel his planned trip to Ukraine to attend Zelensky's inauguration. They sent Energy Secretary Rick Perry instead, which was a bit of trade down. So this all appears to be an effort to send a message to Zelensky that he's got to do what Trump wanted, which is what Rudy wanted, which is to pursue these investigations."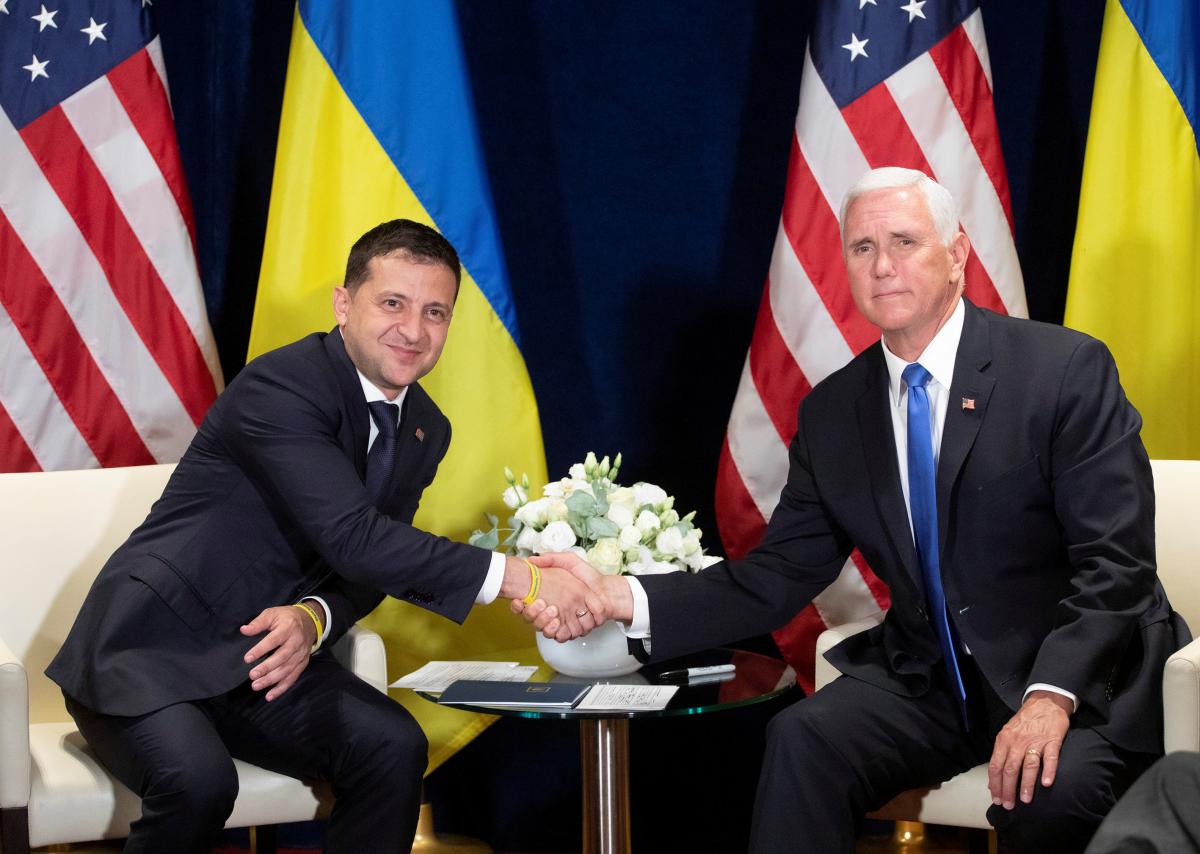 As per the 10/2/2019 Washington Post report, "Trump involved Pence in efforts to pressure Ukraine's leader, though officials say vice president was unaware of allegations in whistleblower complaint" by Greg Miller, Greg Jaffe and Ashley Parker:
Excerpts:
"President Trump repeatedly involved VP Pence in efforts to exert pressure on the leader of Ukraine at a time when the president was using other channels to solicit information that he hoped would be damaging to a Democratic rival, current and former U.S. officials said."
"Trump instructed Pence not to attend the inauguration of Ukrainian President Volodymyr Zelensky in May 2019 when Ukraine's new leader was seeking recognition and support from Washington, the officials said."
"Months later, the president used Pence to tell Zelensky that U.S. aid was still being withheld while demanding more aggressive action on corruption. At that time — following Trump's 7/25 phone call with Zelenksy — the Ukrainians probably understood action on corruption to include the investigation of former vice president Joe Biden and his son Hunter Biden."