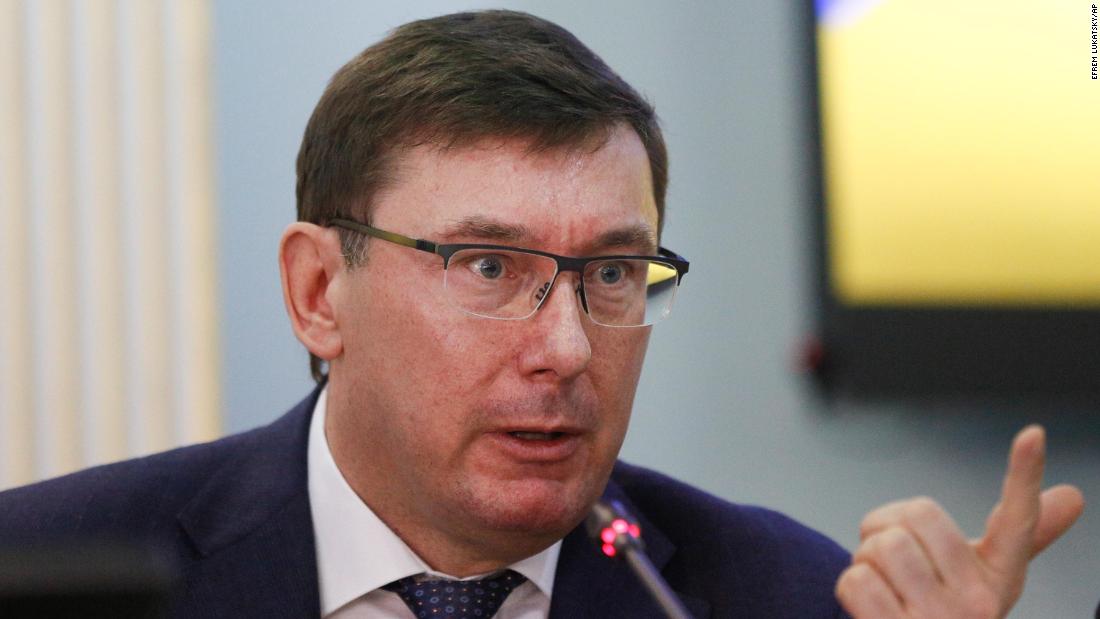 Yuriy Lutsenko had been Ukraine's General Prosecutor which is roughly the equivalent of the US Attorney General from 2016 until he was fired in August 2019.He's the official who allegedly strung the republican President Donald Trump's personal attorney, Rudy Giuliani along with the tale that VP Joe Biden had applied pressure to end his investigation into Ukraine's natural gas company, Burisma where Mr. Biden's son Hunter had been appointed as a director from 2014-2019, but he has since aggressively walked back that story-line, saying in several media interviews that during his time as prosecutor general, he saw no evidence of wrongdoing by either Biden.
Lutsenko has drawn scrutiny in recent days because his name has popped up in conjunction with the September 2019 U.S. impeachment inquiry, which stems from a summer call President Trump had with Ukraine's recently elected leader, Volodymyr Zelenskiy, where PresidentTrump asked for help in collecting dirt on his political rival, VP Joe Biden, according to a White House-released summary of the call and a whistleblower complaint.
As per the 10/1/2019 USA Today report, "Ukraine opens case against former prosecutor Yuriy Lutsenko" by Kim Hjelmgaard,  Mr. Lutsenko is having his own problems in Ukraine.
Excerpts:
"Authorities in Ukraine on Tuesday (10/8/2019) opened an investigation into a former government prosecutor who is indirectly connected to allegations that have prompted Democratic lawmakers in the U.S. to launch an impeachment inquiry into President Donald Trump.
"Ukraine's State Bureau of Investigations (SBI) opened criminal proceedings against Yuriy Lutsenko over his possible abuse of power, the government agency said."
"It said that Lutsenko and other former lawmakers may have conspired to "provide cover" for illegal gambling businesses in Ukraine. Lutsenko disputes the allegations."
"The claims were first raised by David Arakhamia, a member of Ukraine President Volodymyr Zelensky's Servant of the People party. In a Facebook post, Lutsenko said Arakhamia and state investigators "must have a great imagination to accuse me of this."
As per a 9/30/2019 Business Insider report, "Former Ukrainian prosecutor says Giuliani repeatedly pushed him to investigate the Bidens" by John Haltiwanger:
Key points:
Yuriy Lutsenko, Ukraine's former prosecutor general, told the Los Angeles Times that President Donald Trump's personal lawyer, Rudy Giuliani, was "obsessed" with potential misconduct on the part of former Vice President Joe Biden or his son, Hunter.
Lutsenko said he repeatedly pushed back on Giuliani's requests to investigate the Bidens.
Lutsenko and Giuliani met in person twice this year, he told the LA Times, in addition to "numerous" phone conversations.
Excerpts:
"Lutsenko, who was fired as Ukraine's prosecutor general last month, told the LA Times that he informed Giuliani he had no evidence of wrongdoing on the part of the Bidens and had no knowledge either had done anything illegal."
"He told Giuliani he would cooperate with any US investigations related to the Bidens but made clear he did not want Ukraine to be used in what the LA Times referred to as a "political vendetta" that could impact the 2020 US election."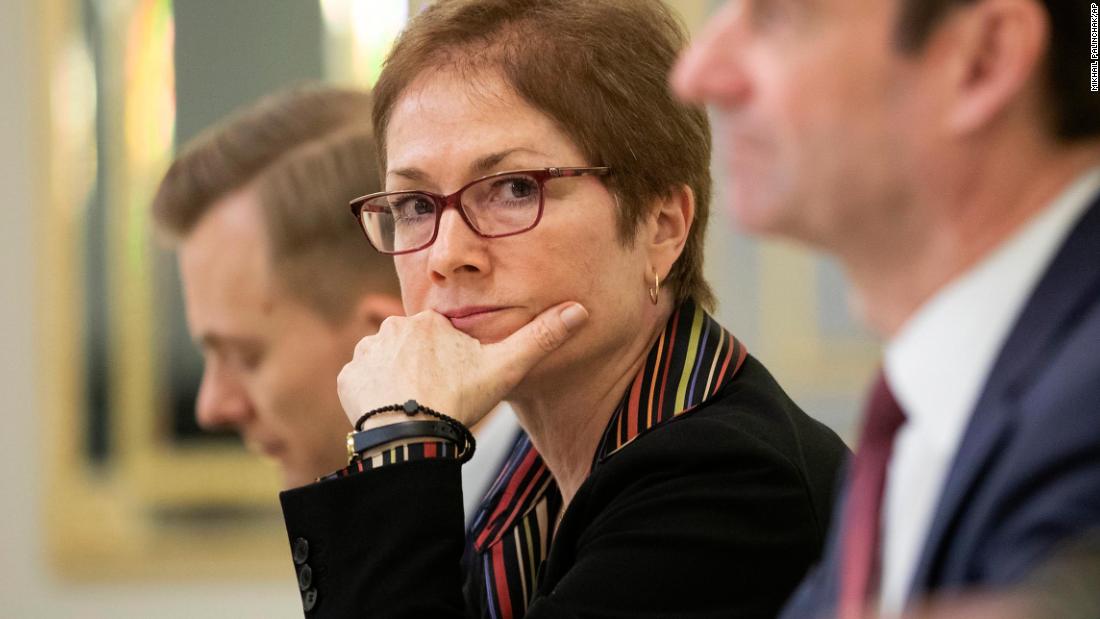 The former U.S. Ambassador Marie Yovanovitch has who was subject to an ungentlemanly firing by President Trump in May 2019, has agreed to give a deposition to congressional committees on Oct. 11, 2019.
Unlike the US Ambassador to the EU, Gordon Sondland who was blocked by the White House from honoring his commitment to participate in a deposition with congressional committees on Oct. 8, 2019, Ms. Yovanovitch as a private citizen, can't be barred by the  White House and /or the US State department from attending deposition meetings before the US Congress.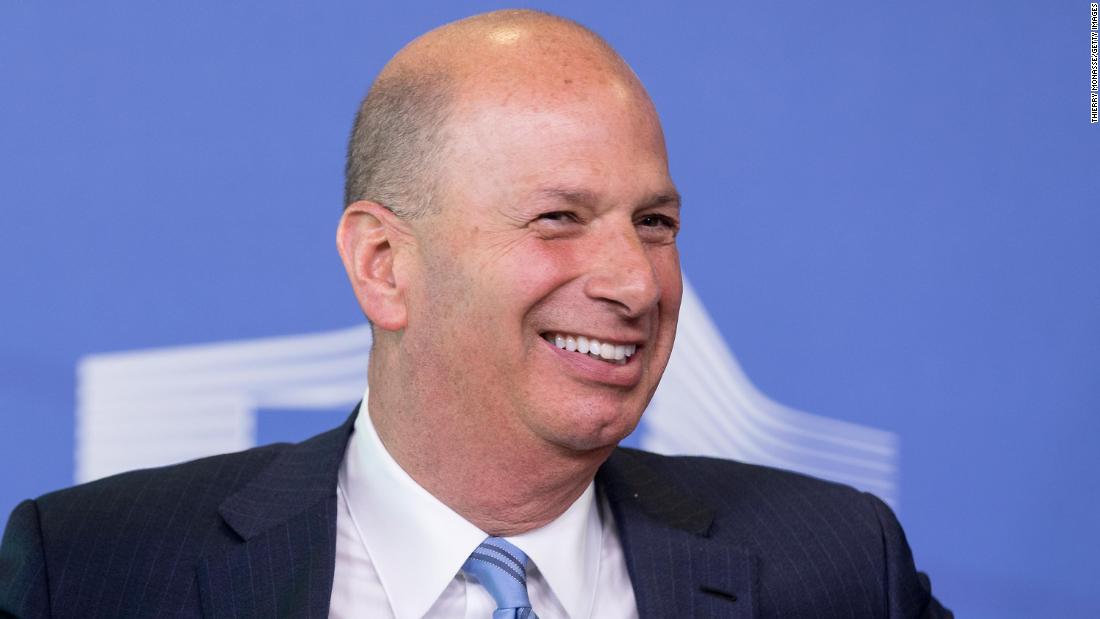 As per the 10/6/2019 Reuters report, "Yovanovitch is latest casualty of Trump war on career diplomats" by Arshad Mohammed and Jonathan Landay:
"The treatment of U.S. Ambassador Marie Yovanovitch – disparaged by President Donald Trump and abruptly recalled from Ukraine – exemplifies what current and former U.S. officials describe as a campaign by Trump against career diplomats."
"A veteran diplomat who has led the U.S. embassies in Armenia, Kyrgyzstan and Ukraine, Yovanovitch's stint as ambassador in Kiev was cut short when she was recalled to Washington in May as Trump allies leveled unsubstantiated charges of disloyalty and other allegations against her."
"Former Deputy Secretary of State Bill Burns, a career foreign service officer who served in top diplomatic posts under Republican and Democratic presidents, described her treatment as part of a wider "campaign within and against the department."
"There is a quite reckless and dangerous effort underway not only to sideline career expertise but to sideline the department as an institution," said Burns, author of "The Back Channel," a memoir of his career that calls for a renewal of U.S. diplomacy."
"Yovanovitch is now embroiled in the Democratic-led House of Representatives' inquiry into whether Trump should be impeached for pressing his Ukrainian counterpart, Volodymyr Zelenskiy, to investigate unsubstantiated corruption charges against Democratic political rival Joe Biden and Biden's son, Hunter. Both Bidens deny any wrongdoing."
"Ukrainian prosecutors have said they will review 15 old probes related to a gas company where Hunter Biden once served on the board, but added that they are unaware of any evidence of wrongdoing by Biden's son."
"Described by colleagues as a consummate professional, Yovanovitch in March became the target of allegations – vehemently denied by the State Department – that she gave a Ukrainian prosecutor a list of people not to prosecute."
Trump allies called for her removal, accusing her of criticizing the president to foreign officials, something current and former colleagues found inconceivable. Trump's personal lawyer, Rudy Giuliani, alleged that she blocked efforts to persuade Ukraine to investigate the Bidens.
Trump himself, according to a White House summary, described her as "bad news" to Zelenskiy in a July 25 call in which he sought Zelinskiy's help to investigate Biden and his son.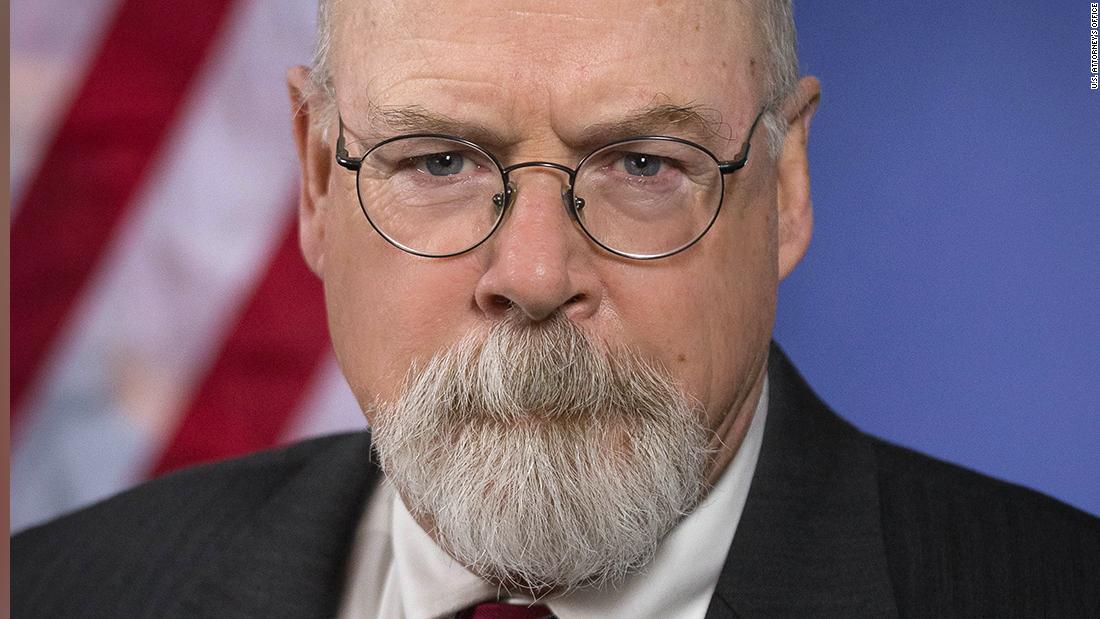 What's amazing to me is that the US Attorney General William Barr, the head of the (DOJ) US Department of Justice has appointed a competent, highly reputable Connecticut US Attorney John Durham to conduct a thorough analysis as to the origins of the FBI's Trump-Russia probe at the bequest of the president. And so why would Mr. Barr also be simultaneously investigating this same issue along with Rudy Giuliani?
I suspect that President Trump along with his trusted lieutenants, his personal attorney Rudy Giuliani, the Attorney General William Barr and the Secretary of State Mike Pompeo are all true believers of the conspiracy theories widely disseminated by the far right media. I suspect that Mr. Durham is more motivated to conduct his investigations based on facts, evidence, truth which would make the president and his partners in mischief, nervous and uncomfortable.
See: US Attorney John Durham Was Assigned Job Of investigating Origins Of Russia Probe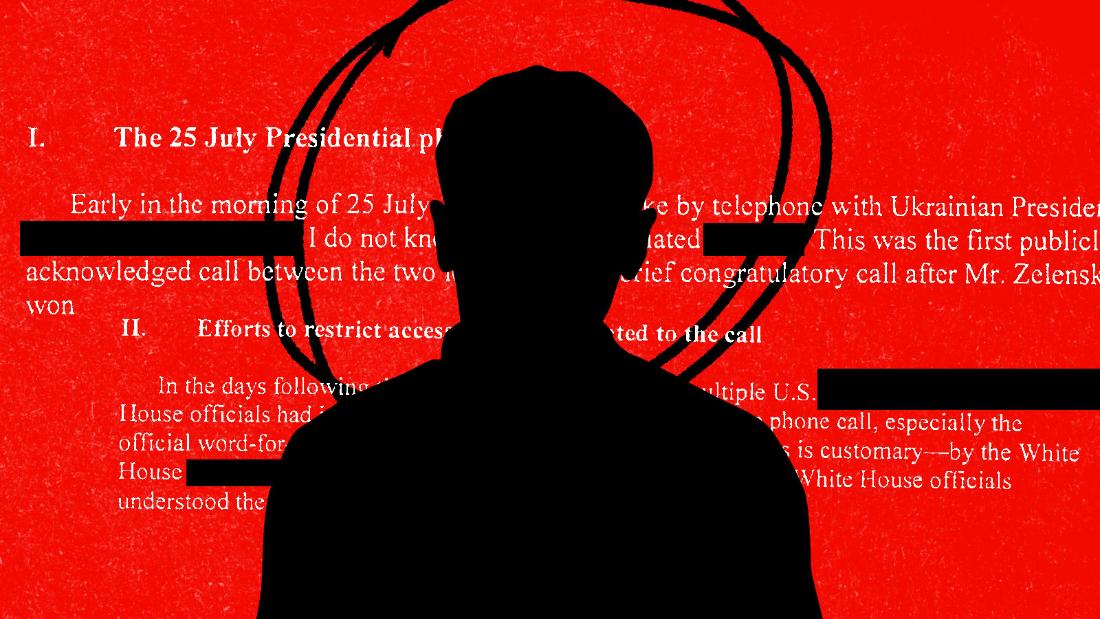 As per the 10/8/2019 New York Times report, "Trump's Ukraine Call Was 'Crazy' and 'Frightening,' Official Told Whistle-Blower"by Nicholas Fandos:
Excerpts:
 "A White House official who listened to President Trump's July phone call with Ukraine's leader described it as "crazy," "frightening" and "completely lacking in substance related to national security," according to a memo written by the whistle-blower at the center of the Ukraine scandal, a C.I.A. officer who spoke to the White House official."
"The official was "visibly shaken by what had transpired," the C.I.A. officer wrote in his memo, one day after Mr. Trump pressured President Volodymyr Zelensky of Ukraine in a July 25 phone call to open investigations that would benefit him politically.
A palpable sense of concern had already taken hold among at least some in the White House that the call had veered well outside the bounds of traditional diplomacy, the officer wrote.
"The official stated that there was already a conversation underway with White House lawyers about how to handle the discussion because, in the official's view, the president had clearly committed a criminal act by urging a foreign power to investigate a U.S. person for the purposes of advancing his own re-election bid in 2020," the C.I.A. officer wrote."
See entire report: Source: www.nytimes.com