The republican President Donald Trump's Attorney General Bill Barr has his fingers in so many political pies in order to protect his boss from having to face the consequences of his "abuses of power" and criminal activities, to where's he's neglecting his primary role to insure that justice is fairly and blindly meted out to the American peoples without regards to race, color, ethnicity, nationality, religious affiliation, sexual orientation, level of education, disability, political affiliation and social status.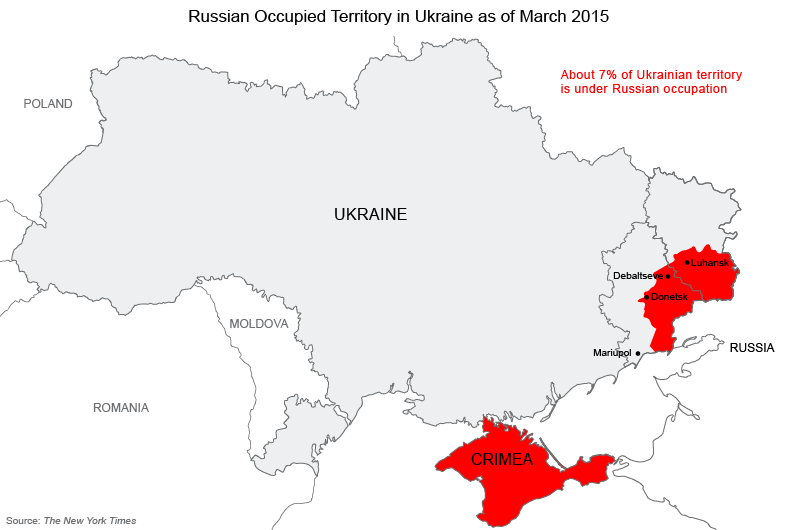 Most recent examples of Mr. Barr's outreach on behalf of President Trump, include his having dinner on 10/10/19 with the owner of FOX News, Rupert Murdoch because his boss had become upset over FOX News not always being flattering in their coverage of him. Thee next day, the FOX News anchor Shep Smith, known for his straight reporting which at times had been critical of President Trump's challenge with the truth, was breaking news about his leaving his 23 year job, mid-contract. Right after Shep Smith hosted his final show on 10/11, security personnel were escorting him out of the FOX TV premises.
Mr. Barr has directed his DOJ attorneys to challenge/ fight New York's demand for eight years of President Trump's tax records.
Then Mr. Barr, as head of the US Department of Justice, had been recently observed visiting the (SDNY) Southern District of US attorney's offices in Manhattan, which have been in the process of conducting an investigation of the president's personal attorney's Rudy Giuliani's 2 close, Soviet born associates who had been working with Ukrainian officials to assist him in uncovering evidence to bolster some of President Trump's suspicions regarding nefarious activities which caused his 2016 elections' campaign to be cast in a negative light, as well as turning up  dirt on his political rival.
Shortly afterwards, on the evening 10/9/2019, these two gentlemen were arrested attempting to leave the country from a Washington DC airport, at the direction of the SDNY US attorneys' offices. Subsequent to this event, it's been reported that Mr. Giuliani is also under investigation by these same offices.
I pose the question, is AG Barr as head of the US Department of Justice, who oversees the SDNY US Attorneys' offices, working behind the scenes to set up Mr. Giuliani who formerly headed the SDNY offices, to take the fall for President Trump; or is Mr. Barr smart enough to realize that he could also be a person of interest in these investigations to where he can't afford to stop it? Here's the indictment.
In the current Trump-Ukraine saga, President Trump has referred frequently to his point men,  AG Bill Barr and Rudy Giuliani, as representing his interests. For example, during President Trump's 7/25 phone conversation with Ukraine's president where he could be heard requesting favors to help him win his reelection prospects in 2020. Both are heavily involved with this Trump-Ukraine scandal which was exposed in a 8/12 whistle-blower's complaint, deemed to be credible and of an urgent concern by the (ICIG) Intelligence Community's Inspector General Michael Atkinson, and which the AG Barr had attempted to quash.
Three of President Trump's influential key personnel  self identify as Evangelicals as they perform their roles as faithful servants in executing their boss's demands. They include, the Attorney General Bill Barr, the US Secretary of  State Mike Pompeo and VP Mike Pence. Yes, there are conservative Evangelical Catholics.
When the TV Evangelical Pastor Pat Robertson recently delivered a public statement that with President Trump's October 2019 betrayal of the Kurds, he's in danger of loosing his "mandate in Heaven," this was serious business. Most Evangelicals share the conviction that President Trump has been sent by God to champion their causes. So, when the president refers to himself as the "chosen one," he's not kidding.
There was even a movie produced on this concept. In the 2018 movie, "The Trump Prophesy"  President Trump is portrayed as being sent by God to be a champion for the religious rights' causes. This production was a collaboration between CEO Rick Eldridge of ReelWorks Studios and the film school at Liberty University, an evangelical Christian institution in Lynchburg, VA. More than 50 students and 9 members of faculty were involved in this project.
As per 10/7/2019 Advocate report, "Antigay Mega-Pastor Pat Robertson Turns on Trump" by Trudy Ring:
Excerpts:
"Pat Robertson, one of many Christian right leaders who have supported the president, said Monday on The 700 Club that Trump may lose "the mandate of heaven" due to the consequences of his decision to pull U.S. troops out of northern Syria."
White House officials issued a statement late Sunday night that U.S. forces would leave the area because they have "defeated the ISIS territorial 'Caliphate.'" "The move marks a major shift in U.S. foreign policy and effectively gives Turkey the green light to attack U.S.-backed Kurdish forces," CNN reports.
"Up until now, the U.S. had been trying to convince Turkey not to intervene in the region, although the two nations had been working together to set up a buffer zone. Turkey considers the Kurdish militia to be a terrorist group, but the U.S. supports the Kurds. U.S. officials said they don't support military action by Turkey, but the removal of American troops makes such action likely."
"Robertson said the U.S. move will allow Kurds and Christians in the area to "be massacred by the Turks."
"The president of the US is in danger of losing the mandate of heaven," said Robertson, who had hosted Trump during the 2016 campaign at Regent University, the school the televangelist founded in Virginia."
The president, as well as his merry band of in house Evangelicals, are by nature prone to buying conspiracy theories with no basis in fact to where this addiction has led them into a quagmire of scandals that doesn't bode well for President Trump.
See: Why Has AG Barr Willingly Signed Up To Be Just Another Trump Lackey With A Trashed Reputation? https://grondamorin.com/2019/04/12/ 
See: Irony: In Jan. 2019, Pompeo Decries Obama's Syrian Policies As He Repeats Same Mistakes This story tells us that both President Trump and State Secretary Pompeo knew full well the repercussions of the president giving Turkey, the green light to attack the Kurds while side-lining the US military. The adults in the room, John Bolton and General Mattis who had blocked the president from fully withdrawing US military troops from Syria in January 2019, had been maneuvered into departing the White House before President Trump did a repeat performance in October 2019.
The below Barr ramblings in a 10/11 tweet is an example of how an Evangelical thinks:
Attorney General Bill Barr: "Among the militant secularism are many of the so-called progressives, but where is the progress? We are told we are living in a post-Christian era, but what has replaced the Judeo-Christian moral system?"
The Attorney General Bill Barr, first revealed his Svengali-type traits when he took the step to publicly white-wash the FBI's 3/22/2019 final report regarding the findings from its 22 month's long Trump-Russia probe, led by the Special Counsel Robert Mueller, the former FBI Director for 12 years, with his 4 page summary of the Mueller report. 
AG Barr — in consultation with then-Deputy Attorney General Rod Rosenstein –had decided
not to charge Trump
with obstruction of justice after receiving Mueller's report, which is counter to what's alleged in its actual content. Then he refused to turn over the full, un-redacted Mueller report —
for which Democrats held him in contempt.
As per the 9/25/2019 CNN report,  "Bill Barr is at the center of the Ukraine controversy. What else is new?" by Chris Cillizza
"When Donald Trump (on a  7/25/2019 phone) conversation pressured Ukrainian President Volodymyr Zelensky to look into debunked allegations of unethical behavior regarding former VP Joe Biden in the country, he suggested his counterpart work with someone in his administration to get to the bottom of it. That man? Attorney General William Barr."
***
"There's a lot of talk about Biden's son, that Biden stopped the prosecution and a lot of people want to find out about that so whatever you can do with the Attorney General would be great," Trump told Zelensky on the call, according to a rough 
transcript
released by the White House." (There's no evidence of wrongdoing by either Joe or Hunter Biden.)
***
"What's most striking to me about this whole Ukrainian episode is how — again — Barr is somehow in the middle of it. It's the latest in a pattern of behavior by Trump — and Barr — that always seems to put the attorney general right at the center of the biggest controversies within the administration. (All of which is all the more remarkable when you consider that
 Barr has only been at the head of the Justice Department since February
.)"
***

"There are just a lot of roads that lead back to Barr. A LOT. That doesn't mean, of course, that Barr has done anything unethical or wrong. What it does mean, though, is that a) the Justice Department — under his leadership — is involved in a large number of things that Trump cares deeply about and b) Trump likes and trusts Barr, and likes to have him around or consult him on a wide variety of issues."
***
"Barr is sort of like Trump's security blanket — when he sees the AG involved, the President just feels better."
***
"Which speaks to how Barr — in a short time — has become absolutely essential to Trump and the biggest (and highest-profile) fights of his administration. Everywhere there's controversy for Trump, Barr is there too. He's at the center of history, whether he means to be or not."
***
Government, politics and conflict (Wikipedia)
In the modern era, political conspiracy theories are often spread using fake news on social media. A 2017 study of fake news published by the Shorenstein Center found that "misinformation is currently predominantly a pathology of the right".
Wikipedia: Some of the right-wing widely disseminated conspiracy tales influencing the president with his merry band are:
Deep state
"The conspiratorial notion of a "deep state" is a concept originating principally in Middle Eastern and North African politics with some basis in truth, and has been known in the US since the 1960s. It has revived under the Trump presidency. "Deep state" in the latter sense refers to an unidentified "powerful elite" who act in co-ordinated manipulation of a nation's politics and government. Proponents of such theories have included Canadian author Peter Dale Scott, who has promoted the idea in the US since at least the 1990s, as well as Breitbart News, Infowars and US President Donald Trump. A 2017 poll by ABC News and The Washington Post indicated that 48% of Americans believe in the existence of a conspiratorial "deep state" in the US."
Trump and Ukraine
"Beginning in 2017, President Donald Trump and his allies – based largely on speculation on internet message boards and repeated across conservative media – promoted multiple threads of unfounded allegations that by 2019 had merged into a sprawling conspiracy theory centered on Ukraine."
"Trump had long felt that the findings of the American intelligence community and the  Mueller Report that the Russian government had interfered in the 2016 election to benefit him had undermined the legitimacy of his election as president. He and his allies – most notably his personal attorney Rudy Giuliani — promoted an alternative narrative that the Ukrainian government had interfered to benefit Hillary Clinton, in coordination with Democrats, the digital forensics company CrowdStrike and the FBI, alleging the Russian government had been framed. Trump falsely asserted that CrowdStrike, an American company, was actually owned by a wealthy Ukrainian oligarch, and the conspiracy theory claimed the company had planted evidence on the Democratic National Committee server to implicate Russia, while asserting the FBI had failed to take possession of the server to verify that claim."
"Although the FBI didn't take possession of the server, CrowdStrike had provided the FBI with an image of the server to conduct its own analysis, which led the Mueller Report to concur with the intelligence community that the server had been hacked by Russian intelligence."
"The conspiracy theory later evolved to include baseless allegations of corruption by Joe Biden and his son Hunter Biden over their activities in Ukraine. This led Trump to pressure Ukrainian president Volodymyr Zelensky (on 7/25/2019) to open an investigation into the matters, which triggered the Trump–Ukraine controversy, which in turn led to the opening of an impeachment inquiry into Trump. His staff had repeatedly attempted to persuade Trump that the conspiracy theory had no merit, including his former homeland security advisor  Tom Bossert, who later remarked, "the DNC server and that conspiracy theory has got to go."
"In a parallel effort, Trump directed attorney general Bill Barr to "investigate the investigators" who supposedly opened the FBI investigation into Russian interference for partisan political motives to harm Trump, including with alleged assistance from allied intelligence services."(Mr Barr has assigned the competent Connecticut US Attorney John Durham to do this.)
"In September 2019, it was reported that Barr has been contacting foreign governments to solicit help in (all of the above inquiries that align with the president's conspiracy belief systems, and especially the one where the FBI's investigation into Russia's 2016 interference in US politics, being based on illegally obtained evidence.) He personally traveled to the UK and Italy to seek information, and at Barr's request, Trump phoned the prime minister of Australia to request his cooperation.  Barr sought information related to a conspiracy theory that had circulated among Trump allies in conservative media claiming that Joseph Mifsud was a Western intelligence operative who was allegedly directed to entrap Trump campaign advisor George Papadopoulos in order to establish a false predicate for the FBI to open its investigation."
"That investigation was initiated after the Australian government notified American authorities that its diplomat Alexander Downer had a chance encounter with Papadopoulos, who boasted about possible access to Hillary Clinton emails held by the Russian government. On 10/2/2019, Senator Lindsey Graham, a staunch Trump supporter and chairman of the Senate Judiciary Committee, wrote a letter to the leaders of Britain, Australia and Italy, asserting as fact that both Mifsud and Downer had been directed to contact Papadopoulos. Joe Hockey, the Australian ambassador to the US, sharply rejected Graham's characterization of Downer."
"A former Italian government official told The Washington Post in October 2019, that Italian intelligence services told Barr, they had "no connections, no activities, no interference" in the matter. American law enforcement believes Mifsud is connected to Russian intelligence."
Ethnicity, race and religion
Antichrist
"Apocalyptic prophecies, particularly Christian claims about the End Times, have inspired a range of conspiracy theories. Many of these cite the Antichrist, a leader who will supposedly create an oppressive world empire. Countless figures have been called Antichrist, including Holy Roman Emperor Frederick II, Russian emperor Peter the Great, Saladin, Pope John XXII, Benito Mussolini, American President Barack Obama, French Emperor Napoleon Bonaparte, and German Dictator Adolf Hitler."