At first it was shocking breaking news but upon reflection, not that surprising, when the FOX News anchor Shep Smith delivered to his audience, the announcement that he was leaving the Fox News division after 23 years at the same desk. When he transitioned his 3:00 PM ET show over to the business news host, Neil Cavuto couldn't hide his feelings of shock where he openly shared that he was stunned and saddened by the news.
It was not a surprising development because on a daily basis he was the one journalistic professional who delivered the truth, the straight news to a FOX audience who were fans of right wing propaganda/ conspiracy theories presented by the opinion news pundits on the prime-time evening shows, like Tucker Carlson, Sean Hannity,  Laura Ingraham, Jeannine Pirrot and others.
The republican President Donald Trump was becoming increasingly more critical of Fox News because on occasion, the straight news on Fox News TV did not always please him. Unfortunately, reporting the truth about the news of the day were not always in President Trump's favor. For example, a recently published Fox News polls, indicated that 51% of Americans are approving of him being impeached and removed from office, upset him tremendously. What was worse is that over 20% of GOP members agreed with this sentiment.
Is it a coincidence that on the evening of the 10th of October 2019, the president's fixer, the Attorney General William Barr had dinner with Rupert Murdoch, long-time owner of Fox, and the next day, voila, Shep Smith is announcing his departure in the middle of his 2018 contract where he was earning about $15 million dollars annually? Incidentally, right after his 3:00 PM show, Mr. Smith was immediately escorted out of the building by security personnel.
Here is the rest of the story…
As per the 10/11/2019 New York Times report, "Shepard Smith, Fox News Anchor, Abruptly Departs From Network" by Michael M. Grynbaum:
"In an announcement that stunned colleagues, Mr. Smith concluded his Friday newscast by signing off from Fox News — for good. "Recently, I asked the company to allow me to leave," Mr. Smith said calmly. "After requesting that I stay, they obliged."
"But one hint at the strain on Mr. Smith was his decision to leave in the middle of his multiyear contract, which he signed in 2018. Exiting partway through a deal is a rarity in the cutthroat television business and the move is likely to cost him millions of dollars. Mr. Smith also agreed to abide by a noncompete clause, telling viewers, "I won't be reporting elsewhere, at least in the near future."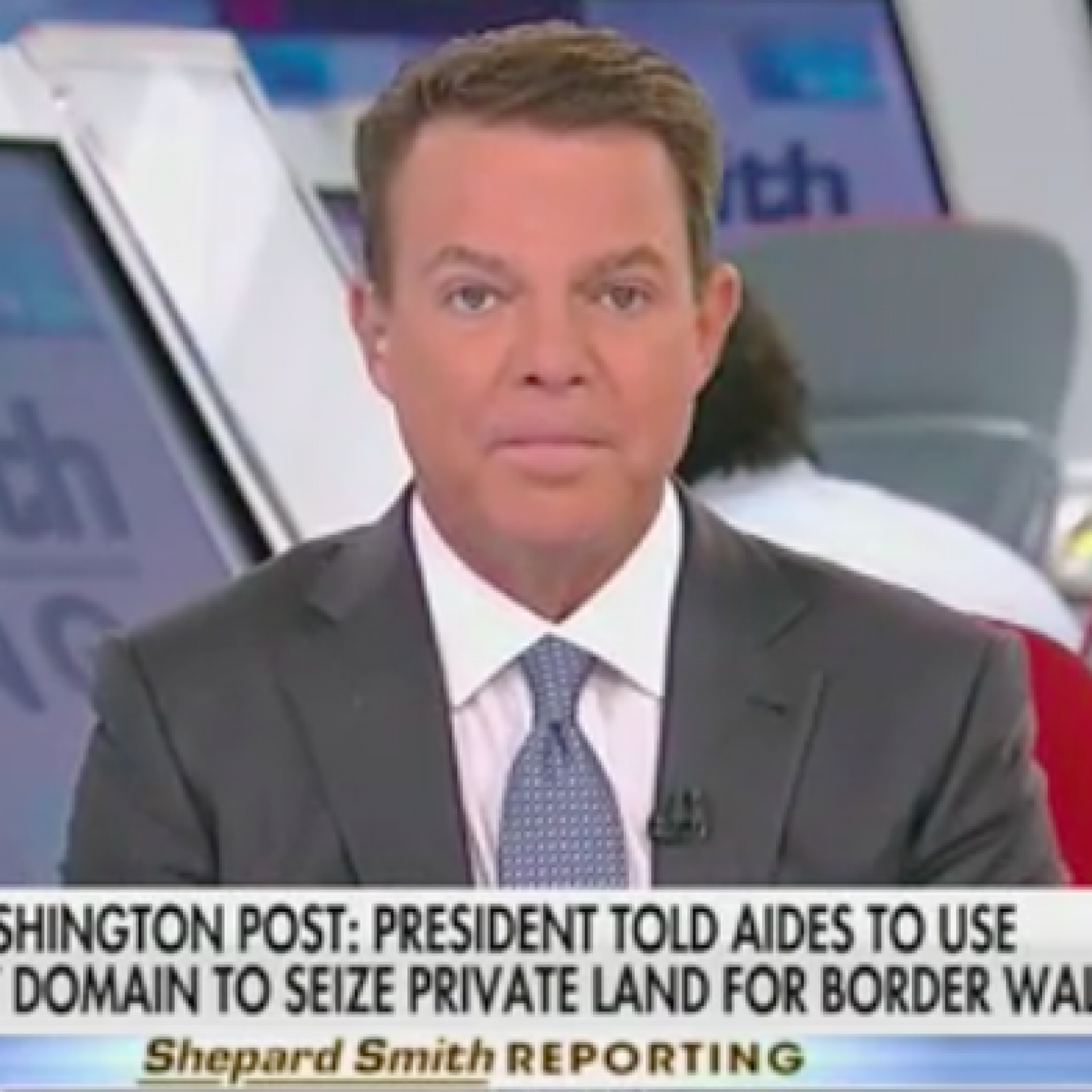 "Carl Cameron, a Fox News reporter who left the network in 2017 and has since become an outspoken critic, said he was "not the least bit surprised" by Mr. Smith's decision.
"He's a warrior and he stayed in the war longer than anybody should have," Mr. Cameron said in an interview on Friday. "We both would reassure ourselves that authentic, factual news was a way to distinguish ourselves in what was becoming an increasingly more and more partisan network."
"With Mr. Smith's exit, Fox's news coverage will be led by other star nonpartisan anchors, including Bret Baier, the "Fox News Sunday" moderator Chris Wallace and Martha MacCallum. At a recent panel discussion in New York with advertisers, Ms. MacCallum defended the network's journalism, saying pointedly of Mr. Trump, "Contrary to the opinion of some people, he's not our boss."
"Fox News released a poll this week that showed a majority of respondents in favor of Mr. Trump being impeached, prompting a presidential rebuke. On Twitter, Mr. Trump lamented that Fox News was "much different than it used to be in the good old days," citing by name Mr. Smith and the former Democratic strategist Donna Brazile, now a paid Fox News analyst."
"In March, the president lobbed another insult at Mr. Smith, saying that, along with a pair of Fox News weekend anchors, he should be working at CNN, a network the president often accuses of having a liberal bias."
Were @FoxNews weekend anchors, @ArthelNeville and @LelandVittert, trained by CNN prior to their ratings collapse? In any event, that's where they should be working, along with their lowest rated anchor, Shepard Smith!
"The relationship between Mr. Trump and Fox News is closely scrutinized — so much so that an alternate theory sprang up on social media on Friday about Mr. Smith's abrupt exit."
"Some wondered if Mr. Trump had orchestrated the departure of his least-favorite Fox News anchor through a private meeting this week between Rupert Murdoch, the mogul who controls the network, and Mr. Trump's attorney general, William Barr."
"A spokesman for Mr. Smith, Chris Giglio, said "there is absolutely no truth" to a connection between the two events. "This was Shep's decision and his alone," Mr. Giglio wrote in an email on Friday. "He's taking an extended period of time off to be with his family. Following that who knows — he is not retiring."
Mr. Murdoch is usually reluctant to make prominent personnel moves at his media properties because of public or private pressure. And Mr. Trump, asked at the White House on Friday if he had a connection to Mr. Smith's exit, sounded surprised by the news.
"Did I hear Shepard Smith is leaving?" he asked reporters on the South Lawn. "Is he leaving because of bad ratings? Tell me, I don't know." He added: "I wish him well."
"In his signoff on Friday, Mr. Smith ended his Fox News career with words that are likely to be read closely for any meaning between the lines."
"Even in our currently polarized nation, it's my hope that the facts will win the day," Mr. Smith said. "That the truth will always matter. That journalism and journalists will thrive. I'm Shepard Smith, Fox News, New York."
Link to entire report: nytimes.com/  Shep Smith, Fox News Anchor, Abruptly Departs From Network
NYT: Read about on-air sniping at Fox News.
NYT: More on the meeting between William Barr and Rupert Murdoch.
As per 10/11/2019 CNN report, "Why Shep Smith finally walked out of Fox News for good" by Brian Stelter:
Excerpts:
Last month Shep Smith decided that he had simply had enough.
With President Trump actively distorting the truth and many of his own colleagues helping him do it, the Fox News star prided himself on anchoring a newscast that countered the network's pro-Trump opinion shows.
***
The way Smith saw it, he was making sure that accurate information was getting on Fox's air."
***
"I wonder," he told a 
Time magazine reporter last year
, "if I stopped delivering the facts, what would go in its place in this place that is most watched, most listened, most viewed, most trusted? I don't know."
***
But he had had enough. In September, according to a well-placed source, he went to Fox News management and asked to be let out of his long-term contract. Tensions with the opinion shows were the breaking point."
***
"Executives at the network leaned on him to stay, but to no avail. On Friday afternoon he announced his departure on the air, then exited the building immediately, clearly emotional about saying goodbye to his television home of twenty years." (He was escorted out by security.)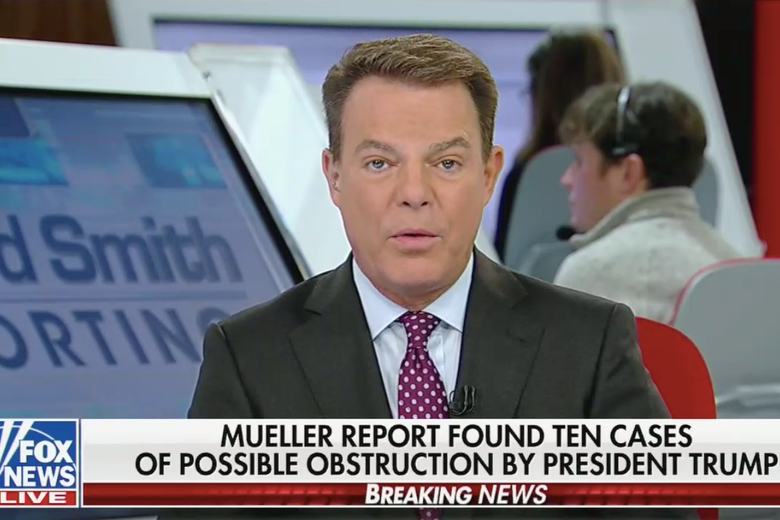 "For months I have been working on a book about Fox News in the Trump age. Staffers have been confiding in me about the challenges of covering the news inside a network that is increasingly defined by sychophantic pro-Trump personalities like Sean Hannity."
"Staffers on the news side unanimously point to Smith as a role model."
****
"But "it was clear he wasn't happy, on air and off air," one of the staffers said after Friday's stunning resignation announcement."
***
"Two other staffers also said he'd indicated he "wanted to leave" — meaning that he was not forced out by management, as some outsiders immediately speculated on social media.
"I think it probably just got to be too much," one of Smith's allies inside Fox News headquarters said."
***
"In my reporting, in the months before Smith's resignation, I have been asking sources about Smith and why he has decided to stay put at Fox while other top journalists have left."
***
"Some of the top names among the news side at Fox" have been "leaving voluntarily one by one," a former staffer pointed out, as big chunks of the network have basically been co-opted by Trump."
***
Carl Cameron, who used to be Fox's chief political correspondent, said earlier this year, "Shep and I were among the first hires" at Fox "and I give that man huge credit for continuing to do it. I reached my limit." He left soon after Trump took office.
Smith had an incredibly sweet gig, at least on paper. His most recent contract reached $15 million a year, according to a person familiar with the matter, far more than he would make at any other channel.
***
"Years ago, he told me it was all about the money," one of Smith's former colleagues said.
But in the Trump age, that former colleague said, it wasn't "about the money anymore. It's about saying he's holding down the mantle of journalism."
"Another source challenged the suggestion that Smith ever cared primarily about the paycheck: "It's never been about the money for Shep. It's about the truth."
Smith's show was the ultimate manifestation of the tensions between news and opinion at Fox."
***
"His 3 p.m. hour, "Shepard Smith Reporting," was one of Fox's most celebrated shows outside the building — especially among critics of the right-wing prime time lineup.
But his ratings were low by Fox standards."
***
"So on the one hand, Smith's fans were glad he was on Fox, trying to counteract the propagandistic shows elsewhere on the network's schedule. But they weren't part of Fox's core audience."
***
"To the contrary, many of the
network's loyal viewers detested Smith
for the very same reasons that others cheered for his solid reporting. Trump was one of those loyal viewers who hated Smith."
***
Smith used to have a much-sought-after evening time slot, at 7 p.m., leading in to "The O'Reilly Factor." In 2013, he was moved to 3 p.m. and given a new title, managing editor of Fox's breaking news division.
***
"In theory Smith would be in charge of anchoring big breaking news stories throughout the day, but this rarely happened in practice."
***
"And once Trump took over, Smith seemed to be marginalized. He was the target of occasional attacks from Trump, which was frustrating for Smith and his producing team, a source said."
***
"In an
interview with Time magazine
when he renewed his contract in March 2018, he said the job has been "more challenging" during the Trump presidency, "and more challenging is more fun."
***
"To stop doing it would be bad," Smith said in the Time interview, "because I think that there is a need for it and I know the degree to which we care about it and focus on it and we want it to be as perfect as it can be. And I wonder, if I stopped delivering the facts, what would go in its place in this place that is most watched, most listened, most viewed, most trusted?"
***