It looks like Senator Bernie Sanders will not have the blow out win he was expecting on Super Tuesday. Instead Joe Biden may squeak away with winning the most delegates.
Instead of letting Senator Sanders get away with his persecution complex as to why he did not prevail on Super Tuesday (3/3/2020) when voters in 14 states cast their ballots for presidential nominees, consider the following analysis.
I concur with the former South Bend, Indiana Mayor, Pete Buttigieg's words delivered recently in Las Vegas. As per 2/22/2020 AP report published by Boston Globe:
"Pete Buttigieg is delivering a blistering attack against rival Bernie Sanders, who he accuses of leading a divisive movement that has furthered "the toxic tone of our politics."
"Sanders, a self-described democratic socialist, has performed strongly in early contests, giving him an early lead. But Buttigieg said the Vermont senator has proven to be ideologically inflexible, fails to police aggressive supporters and has alienated moderate voters who don't support the wholesale political "revolution" Sanders advocates for."
"He urged voters to "take a sober look at the consequences" of making Sanders the party's nominee. Buttigieg said Sanders has a "vision of capitalism as the root of all evil." And he added that Sanders' political vision would "reorder the economy in ways most Democrats — let alone most Americans — don't support."
"Buttigieg called for a broad Democratic coalition. But he said Sanders' army of online supporters – often referred to as "Bernie Bros" – threaten, intimate and harass the very same people needed to beat President Donald Trump."
Frankly, for me it's not a contest of progressive ideas vs. a more moderate stance. I could easily have supported Senator Elizabeth Warren to be the Democratic Party's presidential candidate but I can't say the same about Senator Bernie Sanders. They are NOT similar in key points.  I truly believe that Senator Warren would be a positive force for unifying Democrats and she does not have surrogates who demonize those who don't agree with her, or who are competitors, like Senator Bernie does.

While Senator Warren has delivered a realistic budget regarding the cost for her proposed "Medicare for All" program, Senator Sanders has consistently dodged this question. She has shown a willingness to be flexible as to the roll out for a "Medicare for All plan," Senator Sanders thinks otherwise. She has consistently voted in favor of sensible gun reform legislation, whereas Senator Sanders, hasn't. She has never been an apologist for totalitarian, repressive leaders of other countries, whereas, Senator Sanders has a history of doing this.

Senator Sanders has been refusing to be transparent by making public his medical records regarding his recent heart attack. When things don't go his way, he's a cry baby just like President Trump.
Besides I can't help but be wary of any Democratic Party candidate whom both Presidents Trump and Putin openly support.
One of the casualties of the "Bernie Bros" attacks is the end of MSNBC's Hardball, a 7:00 PM ET standard since 1997. On the evening of 3/2/2020, Chris Matthews announced his retirement. This move came after he had been berated with complaints from Senator Saunders' surrogates. While Chris Matthews needed to apologize for comparing these surrogates to Nazis, Mr. Matthews' forced retirement goes beyond the pale.
There's no way Senator Bernie Sanders will be a unifying agent for the myriad groups with divergent interests within the Democratic Party.
Senator Bernie Sanders' has developed a history for brutally attacking those who don't support him and/ or who are viable rivals, to where he appears to be just a cleaned up version of the GOP leader, President Donald Trump. Even his over-the top promises mimic those made by President Trump where he can't possibly deliver the goods but he can continuously represent himself as the angry warrior fighting on behalf of hard working Americans.
Here's reality. As per Wikipedia, "While a member of Congress, Sanders (for over 30 years) sponsored 15 concurrent resolutions and 15 Senate resolutions. Of those he co-sponsored, 218 became law. While he has consistently advocated for progressive causes, Politico wrote that he has "rarely forged actual legislation or left a significant imprint on it."
Here is the rest of the story…
On March 2, 2020, of the New York Times updated his 2/24 report with the following article by Michael M. Grynbaum, "Chris Matthews Apologizes to Bernie Sanders for Remarks on Nevada Win"
"An on-air comparison to Nazis angered Sanders aides, who privately complained to executives at MSNBC."
Chris Matthews has stepped down at MSNBC.]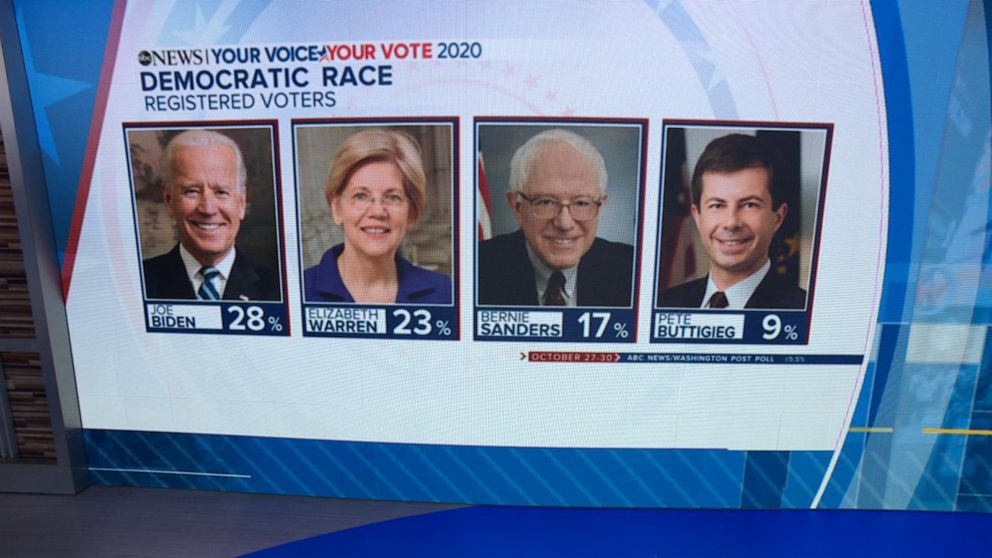 "The MSNBC star Chris Matthews issued an unusual apology to Senator Bernie Sanders on Monday night, a moment of humility for the veteran "Hardball" anchor after days of mounting criticism from allies of Mr. Sanders, the front-runner in the Democratic presidential race."
"Mr. Matthews, who has a reputation for pugnacious commentary, drew fire from Sanders aides — and at least one network colleague — after he compared his victory in the Nevada caucuses to the Nazi takeover of France in World War II."
"The general calls up Churchill and says, 'It's over,'" Mr. Matthews said during a Saturday broadcast, as he tried to describe Democrats' surprise at Mr. Sanders's command of the party primary. "Churchill says: 'How can it be? You got the greatest army in Europe. How can it be over?' He said, 'It's over.'"
"Mr. Sanders was so upset about Mr. Matthews's remarks that his top aides, including his campaign manager, Faiz Shakir, privately expressed their displeasure to MSNBC officials, according to a campaign aide."
"Mr. Sanders, an independent from Vermont, routinely complains about his coverage in what he deems the "corporate media," and his supporters seized on Mr. Matthews's wartime metaphor as evidence of bias."
"Never thought part of my job would be pleading with a national news network to stop likening the campaign of a Jewish presidential candidate whose family was wiped out by the Nazis to the Third Reich," Mr. Sanders's communications director, Mike Casca, wrote on Twitter.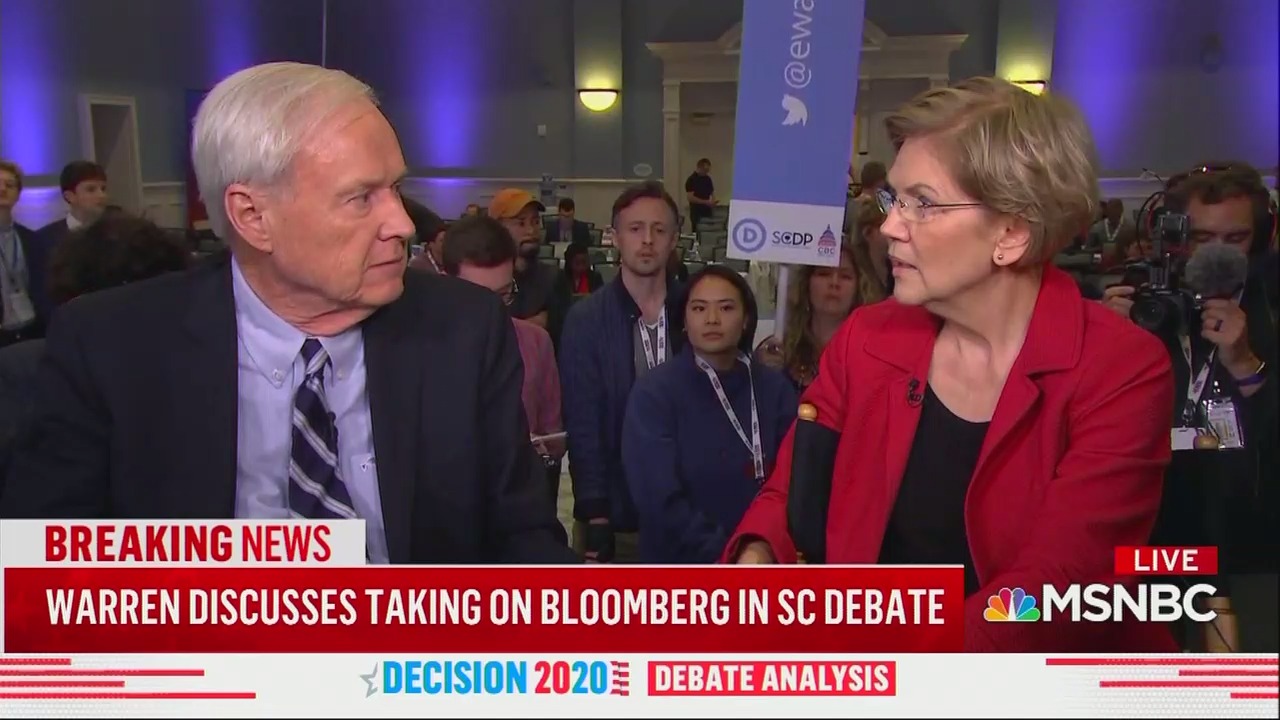 "MSNBC didn't respond to the uproar until Monday (3/2/2020), when Mr. Matthews began his "Hardball" program by telling viewers, "I want to say something quite important and personal."
"Senator Sanders, I'm sorry for comparing anything from that tragic era in which so many suffered, especially the Jewish people, to an electoral result of which you were the well-deserved winner," Mr. Matthews said soberly into the camera."
"This is going to be a hard-fought, heated campaign of ideas," the anchor added. "In the days and weeks and months ahead, I will strive to do a better job myself of elevating the political discussion." Mr. Matthews concluded by congratulating Mr. Sanders on his Nevada victory."
"MSNBC's commentators are influential with the Democratic base, and they convey a variety of left-leaning views. Their mixed opinions about Mr. Sanders have mirrored some of the divisions within the party itself as he has jumped to the lead of the nominating race."
"Perhaps because of the channel's popularity with Democrats, Mr. Sanders's campaign has singled out MSNBC for criticism, complaining about Mr. Matthews and the political anchor Chuck Todd, who recently read on his program a column by a conservative writer that referred to Mr. Sanders's aggressive online supporters as "brownshirts."
"The NY Post reported that Mr. Sanders had personally complained to MSNBC and NBC News executives about the network's coverage during a debate walk-through last week in Las Vegas."
Link: Continue reading →
Remember how right after the January 14, 2020 debate, Senator Warren approached Senator Sanders where she declined to shake his hand. The two then engaged in an animated tete-a-tete that was captured and later played repeatedly on cable television and social media.
Senator Warren blurted out, "I think you called me a liar on national TV."
Senator Sanders responded, "You called me a liar."  "You told me … all right, let's not do it now."
Frankly, I believe Senator Warren's version of this heated conversation where she accused him of having advised her in the past, that a woman couldn't win the US presidency.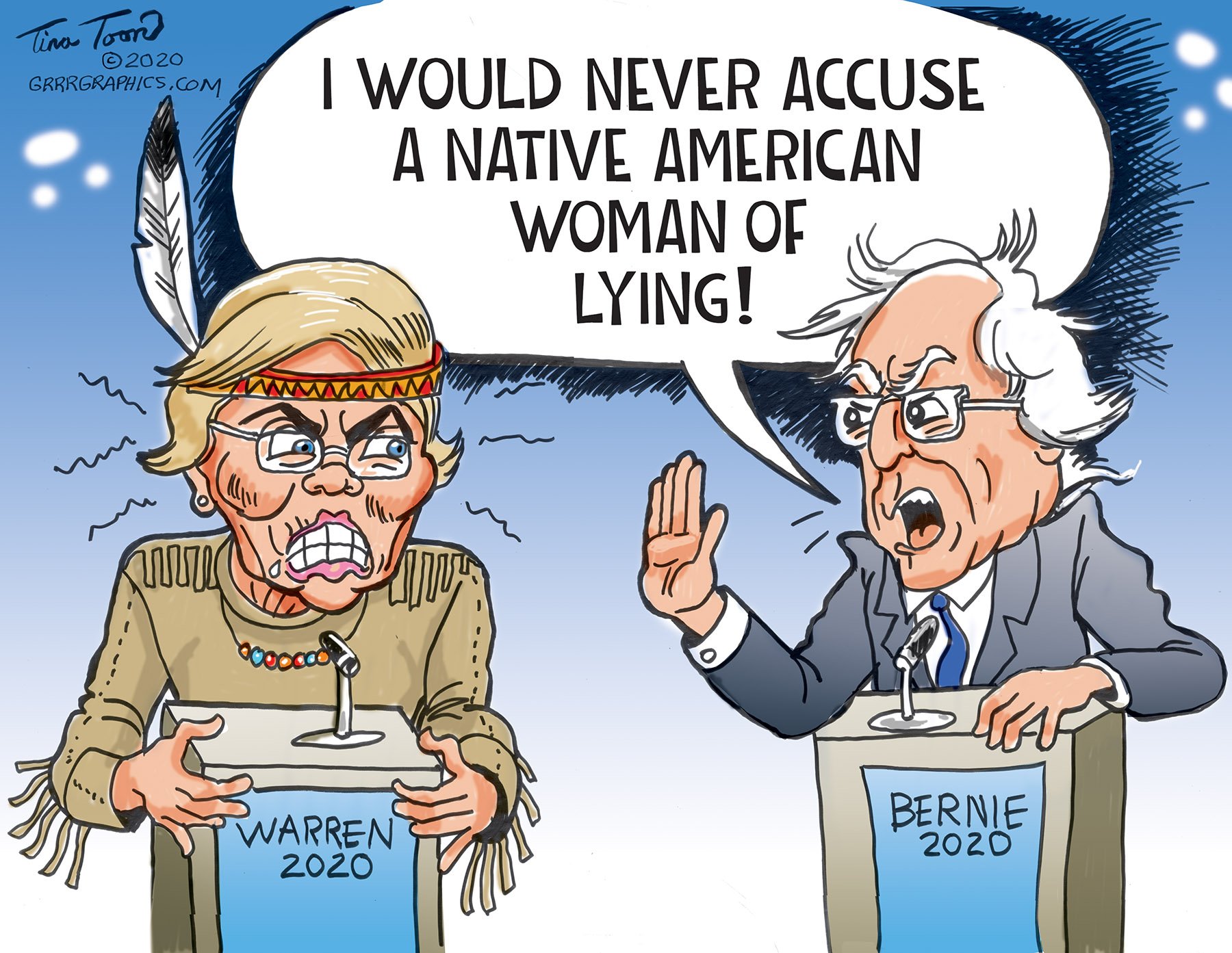 As per a January 16, 2020 LA Times report by Mark Z. Barabak and Janet Hook:
"In the aftermath of Tuesday's debate (1/14/2020), where the two largely muted their disagreement, the candidates' brusque encounter was striking."
"Sanders supporters immediately flooded Twitter with images likening Warren to a snake. Warren defenders hurled back charges of misogyny, an accusation that plagued Sanders' 2016 campaign against Hillary Clinton."
"Critics have cited Warren's description of herself as a "capitalist to my bones," her past registration as a Republican and the relative affluence of her supporters compared to  Sanders."