Its to be expected that as the US coronavirus COV-19 pandemic increases that hospitals and health clinics will end up being overwhelmed with a demand for equipment like respirators and ventilators. On 3/16/2020, in a phone call, the republican President Donald Trump told state governors that they are on their own to locate added essential equipment like respirators.
Here's the rest of the story…
On the 16th of March 2020, The New York Times published the following report, " Coronavirus Live Updates: Trump Tells Governors to Seek Out Respirators On Their Own"
Italy pledged more than $28 billion to bolster its health system and cushion the impact on workers. European nations sealed their borders. New York, New Jersey and Connecticut will ban gatherings of more than 50 people.
RIGHT NOW
Ohio's governor, Mike DeWine, will try to postpone Tuesday's presidential primary.
Here's what you need to know:
Trump tells governors to seek out respirators and other vital equipment on their own.
President Trump told a group of governors Monday morning that they should not wait for the federal government to fill the growing demand for respirators needed to help people diagnosed with coronavirus.
"Respirators, ventilators, all of the equipment — try getting it yourselves," Mr. Trump told the governors during the conference call, a recording of which was shared with The New York Times.
"We will be backing you, but try getting it yourselves. Point of sales, much better, much more direct if you can get it yourself."
"The suggestion surprised some of the governors, who have been scrambling to contain the outbreak and are increasingly looking to the federal government for help with equipment, personnel and financial aid."
Gov. Jay Inslee of Washington, whose state is at the center of the domestic outbreak, and Michelle Lujan Grisham of New Mexico both reacted angrily to the administration's slow response to the crisis."
"If one state doesn't get the resources and materials they need, the entire nation continues to be at risk," said Ms. Lujan Grisham.
"Mr. Trump used much of the call to repeat the same upbeat rhetoric he has offered in public, assuring the governors: "We're going to get it remedied and hopefully very quickly."
"Alluding to the Federal Reserve's emergency intervention, Mr. Trump told the governors that the central bank's purchase of $500 billion of Treasury bonds and $200 billion of mortgage-backed securities will "probably go up substantially from that level."
"Without directly faulting former President Obama, he said "we broke down a system that was broken, very badly broken" and vowed to create one "that I think is going to be the talk of the world."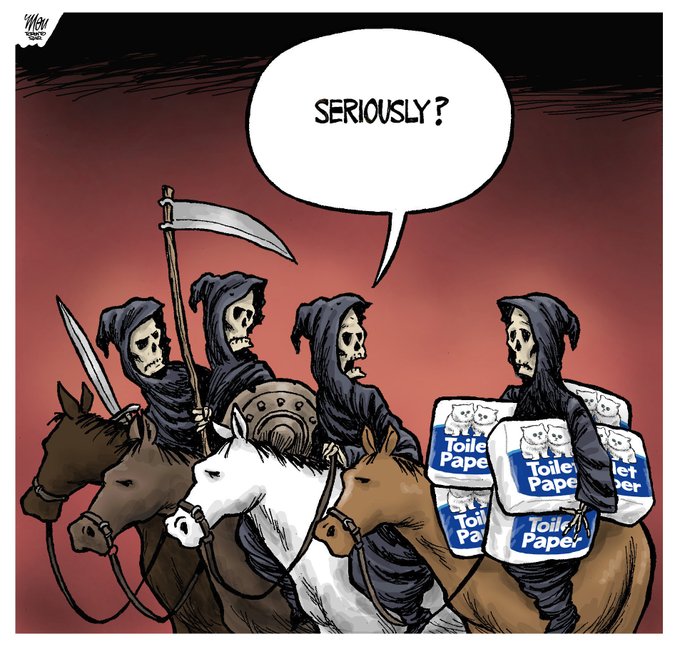 "But aside from his rose-colored predictions — which are at odds with his medical advisers, who say the worst is yet to come — Mr. Trump often evinced little awareness of the severity of the contagion."
"Explaining why he did not include the UK in his initial travel ban from Europe last week, Mr. Trump said "all of the sudden we were getting numbers that weren't good so we had to put U.K. in."
See:
Trump Tells Governors to Seek Out Respirators on Their Own: Live Updates