UPDATE ON 3/17/2020: Governor Ron DeSantis has announced at today's press conference that all Florida bars and nightclubs will be closed for the next 30 days.The move comes as 173 Florida residents have tested positive for coronavirus COV-19.
See following 3/17 tweet for what has been occurring in Florida prior to this time:

Sarah J. Hollenbeck
@SarahHollenbeck
·
"BUSY BEACH! This is what
@MyClearwater
Beach looks like right now as spring break crowds flock to the sand.
#Clearwater
leaders haven't decided if they should add a curfew or close beaches but they may vote on measures related to the
#coronavirus
this Thursday.
@abcactionnews"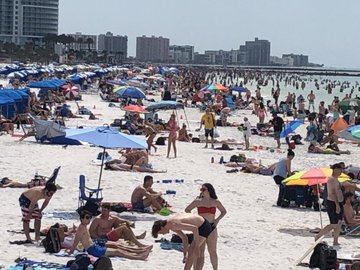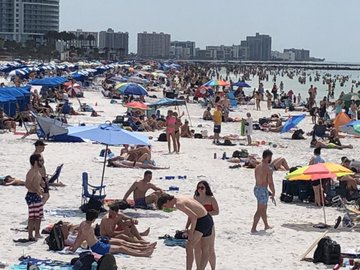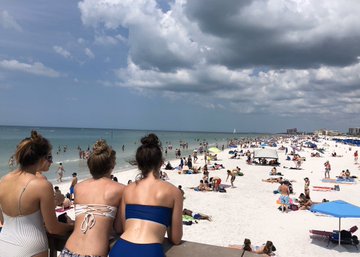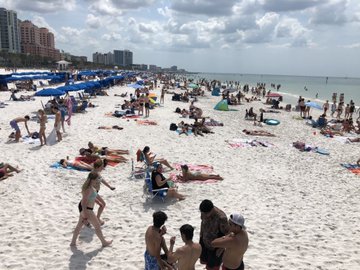 As crowded as the Florida beaches are with Spring Break vacationers, it's obvious that these young participants haven't been absorbing the concept of social distancing as coronavirus COV-19 is spreading rapidly around the USA.
But Florida's Governor Ron DeSantis has announced that beaches in Miami and Ft. Lauderdale will be closing at 10:00 PM starting on 3/16/2020. The bars in South Miami are supposed to be shut down at 10:00 PM. Until midday on 3/17, bars and nightclubs located at popular beaches were free from any restrictions.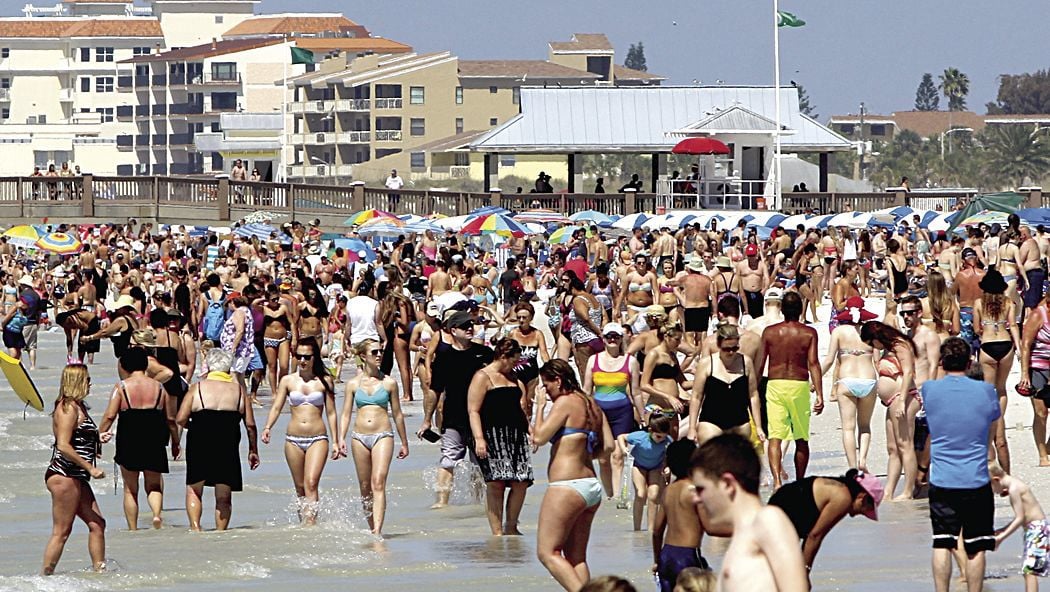 On 3/16/2020, there's one mobile testing site being deployed in Broward County to be manned by National Guard personnel. There're plans for a few other testing sites.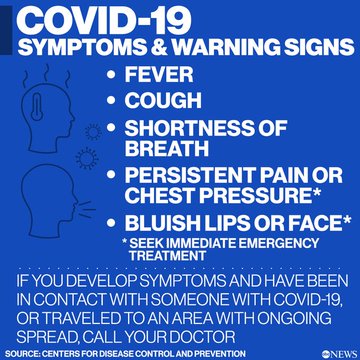 To date, testing has been difficult to qualify for, as even though suspected individuals demonstrate the symptoms of coughing, fever, trouble with breathing, they have to also show that they have been in contact with someone who has tested positive for the COV-19 virus or have traveled to a hot spot that's rampant with the coronavirus pandemic like China, Italy and Iran. This is problematic as it's become obvious that community transmission (via strangers) is occurring in Florida. Keep in mind that there's a huge elderly population in Florida.
Incidentally, 2 Florida Airport's TSA agents have tested positive for the COV-19 infection. How many folks have these agents come in contact with while performing their jobs?
As per a 3/15/2020 Action News Jax:
On Sunday, the Transportation Security Administration said security officers who work at Orlando International Airport and Fort Lauderdale-Hollywood International Airport tested positive for COVID-19.
TSA said both officers are receiving medical care and all TSA employees who came into contact with the infected workers in the past two weeks are self-isolating at home.
Screening checkpoints at both airports remain open and TSA is working with the CDC, Florida Department of Health and local health departments in Broward and Orange counties.
The Florida Governor has to face this reality that community spreading of the coronavirus pandemic is now part of the Florida's new way of life. He is going to have to start taking serious additional steps to insure social distancing. Its health centers have to start scrambling to figure out how to increase its equipment in stock like ventilators and how to access life saving drugs like Remdesivir by Gilead undergoing clinical trials but which may be available on a compassionate use basis (for dying patients).
See:  WH Has Told State Governors That They Are On Their Own In Finding Respirators
Here's the rest of the story…
Here are updates on COV-19 infection cases in Florida as per 3/16/2020 Live Science report by Yasemin Saplakoglu, "
"There are currently 149 people who have tested positive for COVID-19 in Florida; 684 have tested negative and 514 have pending test results, according to The Florida Department of Health."
"There are now four Florida residents who have died from COVID-19, according to the Florida Department of Health."
"DeSantis had declared a State of Emergency for COVID-19 in Florida on March 9. He expanded this order, prohibiting all visitation to nursing homes, assisted living facilities, adult family-care homes, long-term care facilities and adult group homes for the next 30 days."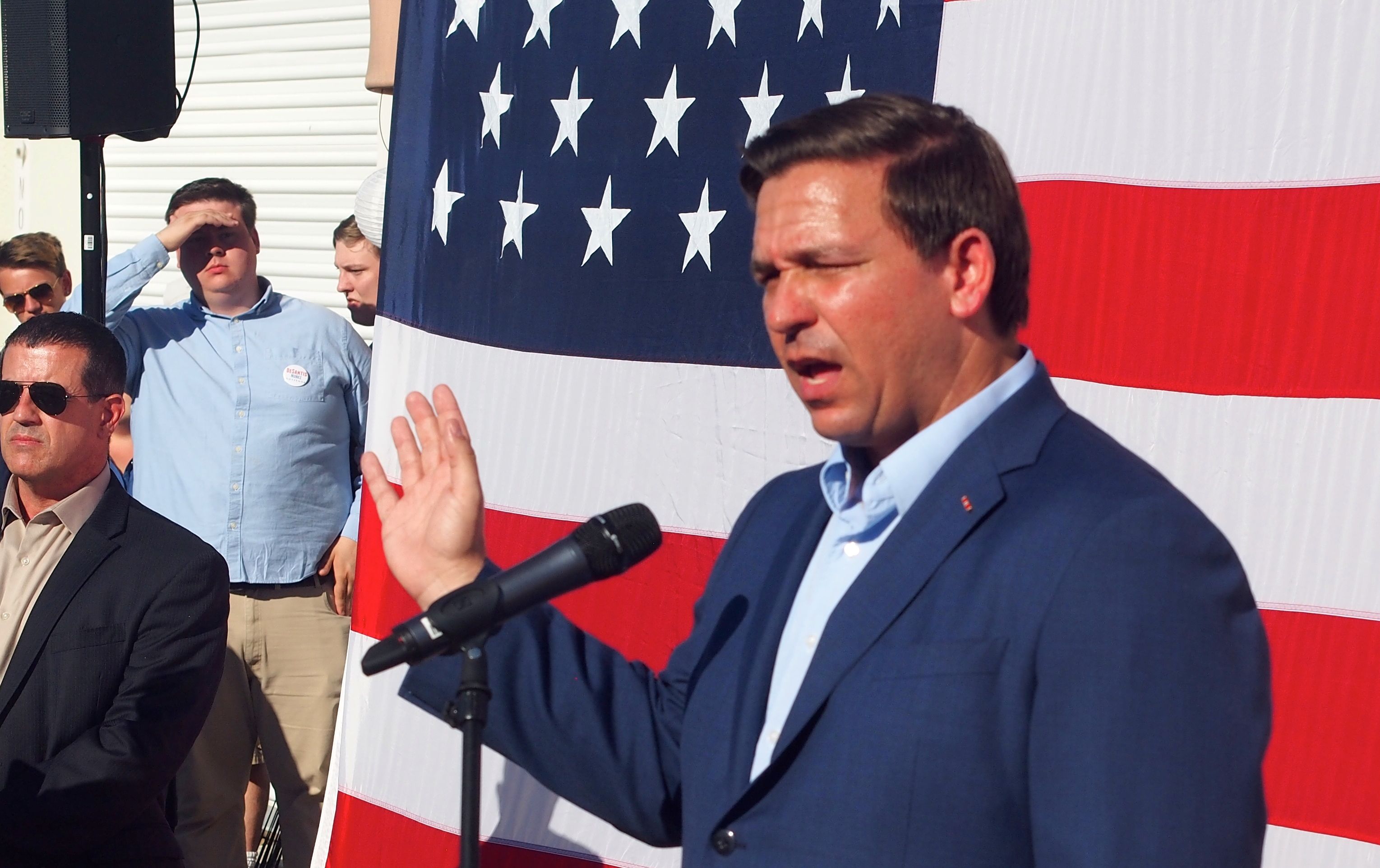 Case counts by county:
Manatee: 4
Hillsborough: 4
Santa Rosa: 1
Broward: 36
Lee: 5
Charlotte: 1
Okaloosa: 1
Volusia: 5
Nassau: 1
Collier: 5
Pinellas: 2
Pasco: 2
Miami-Dade: 13
Seminole: 1
Palm Beach: 5
Sarasota: 1
Alachua: 1
Duval: 4
Clay: 3
Orange: 2
Osceola: 1
Citrus: 1
St. Johns: 1
As per 3/14/2020, Adiel Kaplan, Peter Georgiev, Merritt Enright and Cameron Oakes of NBC News penned the following report, "Coronavirus testing: Information on COV-19 tests according to state health departments"
"NBC News asked every state health department how they are handling testing for coronavirus. Read our guide for information about your state."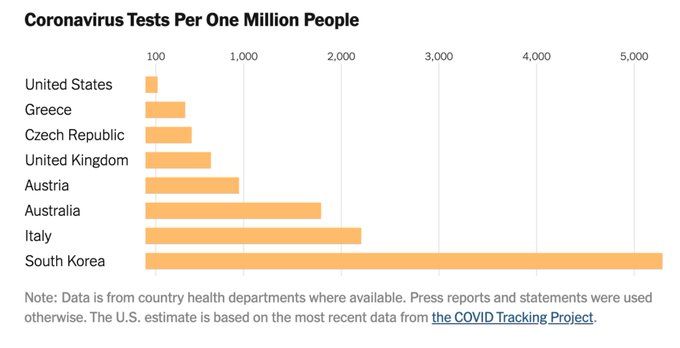 "If you think you may have the coronavirus and want to get tested, figuring out where to go can be confusing and challenging. The availability of coronavirus tests in the United States is changing rapidly and depends on where you live. NBC News reached out to all 50 state health departments for information on how they are handling testing and what recommendations they have for people seeking tests.
"The general advice is the same nationwide: Call ahead to your doctor or a health care facility if you are concerned you may need to be tested. Based on your symptoms and exposure (coming in contact with an individual who's tested positive for having COV-19 or for having traveled to a hot spot with where the virus is rampant), they will decide if you need to be evaluated in person and may confer with state authorities about where and how to do the testing. They will give you instructions on how to arrive in a way that limits exposure. Medical facilities and doctors offices ask that everyone call ahead so they can make arrangements to protect others when people come in for testing."
"All states now have a public health lab testing for coronavirus, and an increasing number of commercial and academic labs are testing as well. Results times vary and health departments may not know how long they may take for tests performed in private labs."
"Some state health departments have hotlines the public can call for more information, and all have websites that are being frequently updated."
"For information about testing nationwide, see the CDC's website, which is updated daily."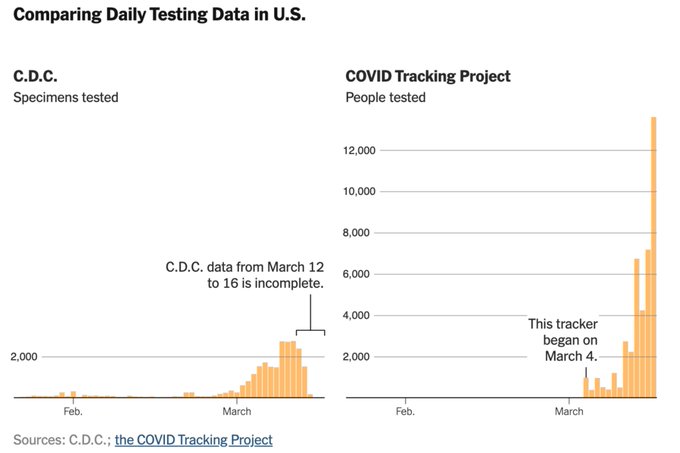 Call your health care provider or county health department if you are symptomatic to determine the need for testing.
To be prioritized for testing, patients must meet the state's criteria, which evaluates a combination of symptoms and risk factors. Their samples will be sent to the closest laboratory.
If you don't meet priority criteria, you can discuss with your provider about possibly getting tested at a commercial laboratory (e.g. LabCorp or Quest).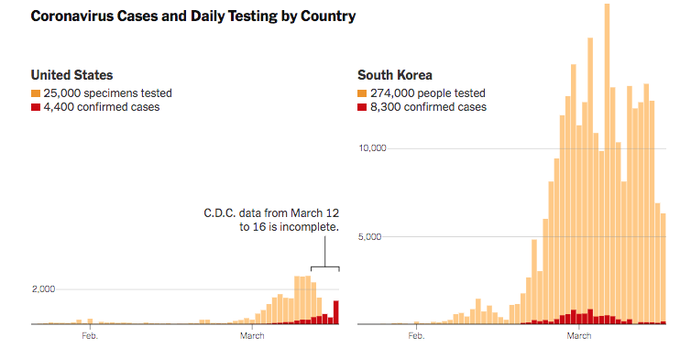 State lab results are generally available within 24-48 hours. Commercial labs can take three to four days. Turnaround time can for all be affected by demand.
For more coronavirus information, call the Florida information line at 866-779-6121 or visit Florida Department of Health's website.
Full coverage of the coronavirus outbreak
As per 3/15/2020 Miami Herald report by Douglas Hanks and Samantha J. Gross, "As COVID-19 numbers rise, governor announces mobile test station for epicenter of Broward"
Excerpts:
"As COVID-19 infections in Florida continued to rise on Sunday 3/15/2020, Gov. Ron DeSantis announced a significant testing step — the state's first mobile testing station will be set up in Miramar, free of charge."
"The announcement came as South Florida emerged as the state's epicenter of a growing public health crisis — with at least 13 cases in Miami-Dade County and 36 cases in Broward, many of them with no stated connection to travel history. According to figures released at 6 p.m. by the Florida Department of Health, there are 136 Florida residents and thirteen non-Florida residents had been diagnosed with COVID-19, the illness caused by the coronavirus. There have been 4 deaths."
"All those numbers are expected to grow in coming weeks."
"Running the testing station involves bringing in more members of the Florida National Guard, which will work in partnership with Memorial Health Care in Broward County. The Guard, which had already deployed more than 176 members in Broward, will to 478 personnel soon, a spokeswoman for DeSantis said."
"DeSantis said the goal was to bring more testing help to the county hardest hit so far."
"The idea is because we've had more cases there than anywhere else, we want to supplement the health care system there," he said said. Though there was not yet a scheduled opening date for the mobile station, he said the National Guard will get the station up and running "as soon as they can."
"It's their top mission right now for the state," he said. "We want to make sure that when it opens, it's done right.
More could be in the pipeline. DeSantis said the mobile site "might not be the only one." Decisions to open other sites may happen as the virus "evolves in other parts of the states."
On Saturday, DeSantis finally acknowledged that Florida is experiencing "community spread" of the coronavirus — the transmitting of the virus among those who aren't sure where or how they got infected.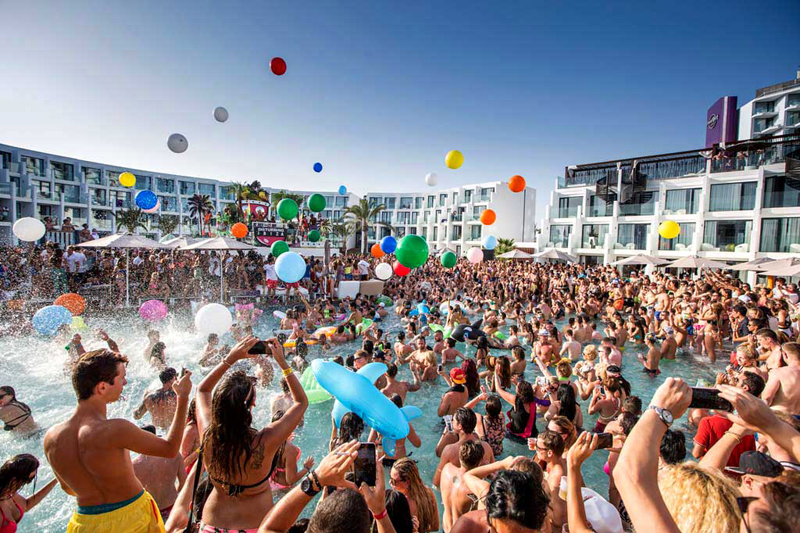 "On Saturday night, the Florida Department of Health confirmed a third in-state coronavirus death: a 77-year-old man from Lee County who had been previously diagnosed with the illness. In a previously reported case, a fourth Floridian died from COVID-19, but while in California."
"In other major moves over the weekend, Miami Beach and Fort Lauderdale announced sweeping measures on Sunday to shut down their most popular public beaches and close "non-essential" businesses by 10 p.m. Miami Beach has also forced every bar, restaurant and retailer in the city to close early and is urging businesses to decrease their capacity by 50 percent to create social distancing."
"DeSantis lauded the mayors of the two cities Sunday. He said the actions to "pull the plug on these big spring break gatherings in the right way to go."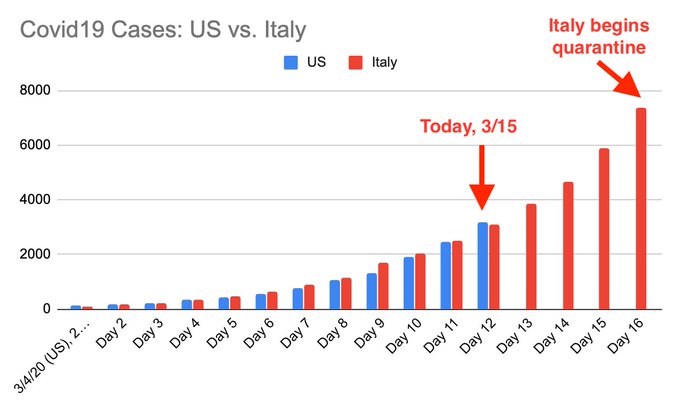 "Florida is not going to be a place where you're going to be out until 2 am. with 500 people at some bar," he said. "That really can be problematic. I have applauded what those mayors did. That is the right thing … this can be kind of a petri dish situation."
Across the country, states are taking precautions to stop people from commingling in public places. The NBA On Sunday, Illinois and Ohio announced closures of dine-in restaurants and bars.
"At a press conference Sunday afternoon when Vice President Mike Pence was asked if there should be more restaurant closures and curfews nationwide, he said there will be new guidelines released Monday morning (3/16/2020).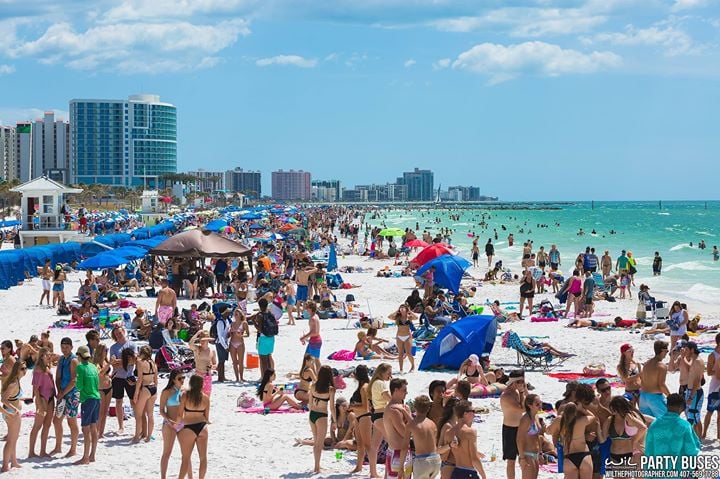 DeSantis echoed the sentiment."
"The best way to avoid COVID-19 is to avoid crowds," said state surgeon general Scott Rivkees.
"Travel restrictions have also tightened as of Sunday 3/15/2020."
"Florida has already restricted nonessential travel for state workers for the next month and is telling state agencies to "maximize remote working and telecommuting."
"You pull up in your vehicle, they take your information on how to contact you. The next stop they take a swab and then can drive away," Manley said."
"Manley said he wasn't aware of another drive-through testing facility in Florida with National Guard staffing. Lee County announced Friday plans for drive-through testing, as did Martin County on Saturday (3/14/2020)."
See:
 CORONAVIRUS IN FLORIDA: CASES, LOCATONS & LIVE UPDATES