It turns out the republican President Donald Trump at a recent press briefing may have been telling a grain of truth about the drug chloroquine showing real promise as a future remedy that could be used effectively to treat patients with the coronavirus COV-19 infection. The preferred protocol would be the combination of a lesser toxic version of chloroquine, hydroxychloroquine and the antibiotic azithromycin. But Dr. Anthony Fauci is correct in saying that the efficacy of this drug combination has yet to be verified via US clinical trials.
As per following 3/21/2020 tweet, taking the above drugs without a medical doctor's supervision followed by successful FDA approved clinical trials can be dangerous:
Dr. Edsel Salvana
@EdselSalvana
"Please don't take hydroxychloroquine (Plaquenil) plus Azithromycin for
#COVID19
UNLESS your doctor prescribes it. Both drugs affect the QT interval of your heart and can lead to arrhythmias and sudden death, especially if you are taking other meds or have a heart condition."
As per a 3/19/2020 Reuters report by Deena Beasley, currently, there's a 1,500-person trial, led by the University of Minnesota, which began this week (3/17/2020) to see whether malaria treatment hydroxychloroquine can prevent or reduce the severity of COVID-19.
Here's the rest of the story…
As per a 3/19/2020 Business Insider report by Andrew Dunn, "A malaria pill from the 1940s has caught the eyes of doctors, analysts, and even Elon Musk as a potential coronavirus treatment"
Excerpts:
"As dozens of drug companies rush into research projects to develop antibodies and other next-generation therapeutics, chloroquine stands out as a potentially simple, cheap, and scalable treatment, though we haven't yet seen data from any randomized clinical trials, the gold standard of medical research."
"If clinical data confirm the biological results, the novel coronavirus-associated disease will have become one of the simplest and cheapest to treat and prevent among infectious respiratory diseases," a group of French researchers wrote in a paper published on February 15 in the International Journal of Antimicrobial Agents."
"One of the three authors of that article was Didier Raoult, a prominent infectious-disease expert who's running a clinical trial in France to test a version of the drug called hydroxychloroquine on a few dozen patients with COVID-19. It's one of many clinical studies going on around the world testing chloroquine or hydroxychloroquine."
"Early reports of Raoult's trial were positive, with Raoult saying chloroquine appeared to shorten the time that people with COVID-19 are infectious."
"When combined with the antibiotic azithromycin, it also reduced the viral load in these patients, he added. Azithromycin helps fight lung infections that can come with COVID-19 and may play a role in fighting the virus, Medscape reported."
"The French government plans to expand chloroquine testing on a larger scale. On Thursday 3/20/2020, US Food and Drug Administration Commissioner Stephen Hahn said chloroquine and hydroxycholoroquine will be made available to patients under a compassionate-use program as more data is collected."
"Compassionate-use programs are generally for terminally ill patients who have no other treatment options. They allow doctors to give patients treatments that have not proven to be safe and effective."
Chloroquine has been underappreciated
"Steven Seedhouse, a biotech analyst at Raymond James, said chloroquine was just as promising as any treatment option for COVID-19. That includes remdesivir, an antiviral drug being developed by the giant biotech company Gilead Sciences that World Health Organization officials have called "the most promising candidate" for COVID-19 treatment."
"He recently analyzed the early evidence for three top drugs being tested for COVID-19 — remdesivir, chloroquine, and Kaletra, an HIV drug sold by AbbVie — and concluded that chloroquine was the most promising candidate."
"If we had to pick one of the three at this point that actually seems most likely to have the biggest impact on treating COVID-19 in the coming months/years, it would be chloroquine," he said."
"China has found that chloroquine is effective against COVID-19, the state-owned Xinhua news agency reported on February 17. Countries including China, South Korea, and Belgium have added chloroquine to their treatment guidelines."
"US physicians don't appear to be waiting for data either. Prescriptions for chloroquine have surged, according to recent tracking data from IQVIA cited by Raymond James. For the weeks of February 21, February 28, and March 6, weekly prescriptions grew from 531 to 957 to 1,290."
"Doctors in the US have broad authority to prescribe approved medications for so-called off-label uses, or conditions that the drug isn't approved to treat."
"In the past month, the UK has added both chloroquine and hydroxychloroquine to a list of drugs that drug wholesalers cannot export because UK patients need them and exporting them may lead to a shortage in the UK."
Early reports of success 'should be taken seriously'
"Andrea Savarino is an Italian scientist who has worked at the Italian National Institute of Health, the country's top medical research body, since 2006. He has been studying chloroquine and its potential uses for even longer than that, starting as a virologist in 1994."
"During the 2003 outbreak of SARS — also a coronavirus — Savarino showed in laboratory research that chloroquine may be a useful weapon against it. But by the time his research was published in The Lancet in November 2003, the outbreak had dissipated."
"There has been a number of press releases, unfortunately not yet papers, but even the local experiments are things that should be taken seriously," Savarino told Business Insider. "Chloroquine plus the HIV inhibitors has produced interesting results, at least curative results, in China and Australia."
"In Australia, researchers at the University of Queensland have said a combination of chloroquine and Kaletra led to the recovery of some of the first COVID-19 patients in Australia."
"It's a potentially effective treatment," David Paterson, the director of the university's Centre for Clinical Research, told the Australian news site News.com.au."
"Savarino said he had heard anecdotal accounts from other countries as well, including Japan, India, and Thailand."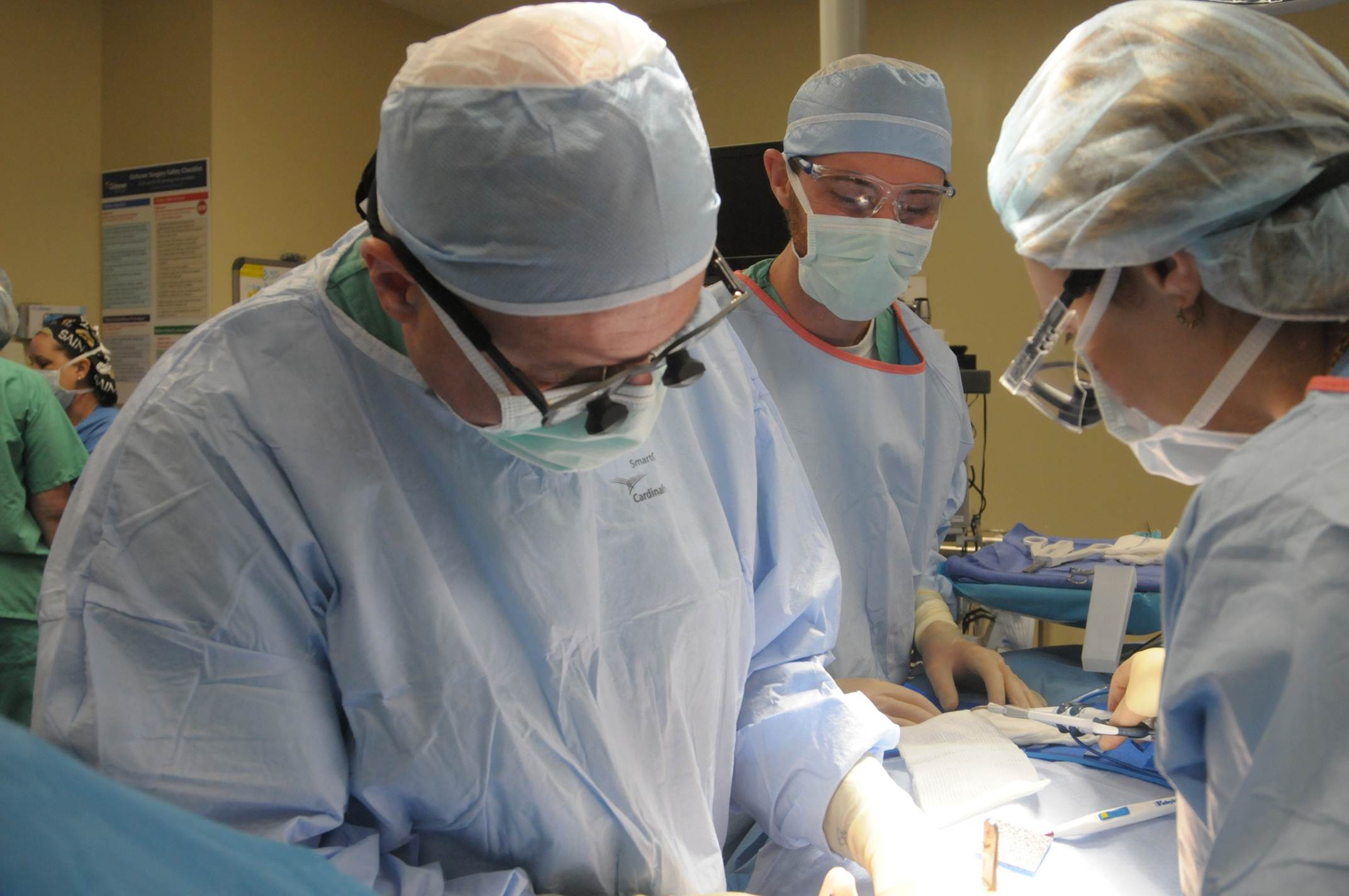 As per a 3/20/2020 VOX report by Umair Irfan, "What you need to know about hydroxychloroquine, Trump's new favorite treatment for Covid-19"
Excerpts:
"But what is the deal with hydroxychloroquine, you ask? With the spread of the coronavirus across the world and increasing numbers of infected people, there's now an international race to develop effective treatments for Covid-19. And hydroxychloroquine, a less-toxic derivative of chloroquine, another malaria drug, has emerged as one of the frontrunners. (Chloroquine itself is related to quinine, an ingredient in tonic water.)"
"Hydroxychloroquine, the less toxic version, is an appealing option mainly because it's an off-the-shelf drug. Companies know how to make it, there are low-cost generic versions available, and the drug has already been tested and approved for use against malaria and to treat inflammation in conditions like arthritis."
"But as Fauci noted, it has not been approved as a treatment for Covid-19, and right now, the evidence for its effectiveness is sparse."
"Chinese researchers showed in lab cell culture tests that hydroxychloroquine can slow infections from the virus behind Covid-19, SARS-CoV-2, blocking it from entering cells. Some doctors in China and South Korea have also used it to treat patients. And a recent study by researchers in France found that the drug was "efficient" in clearing upper airways from the virus in three to six days in most patients. That timing is important because an untreated infected person can transmit the virus for 20 days or more, even without showing symptoms. So it's important to shrink the amount of time a person carries the virus in order to limit its spread."
"Such results are promising and open the possibility of an international strategy to decisionmakers to fight this emerging viral infection in real-time even if other strategies and research including vaccine development could be effective, but in the future," the French researchers wrote. "We therefore recommend that COVID-19 patients be treated with hydroxychloroquine and azithromycin to cure their infection and to limit the transmission of the virus to other(s) in order to curb the spread of COVID-19 in the world."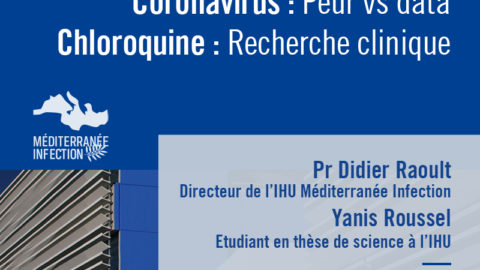 'But the researchers only looked at 36 patients and only 26 actually received hydroxychloroquine in the study — a tiny sample size. Hydroxychloroquine can also have side effects like headaches, dizziness, and diarrhea, so it's not something that doctors can blanketly prescribe. And the study wasn't blinded, meaning the patients knew what they were getting, nor was it randomized. That limits the scientific merit of the study."
"There're plans for wider testing. At least 6 clinical trials for hydroxychloroquine are recruiting patients or in planning stages around the world."
This post was updated on 3/22/2020.
Link: What you need to know about hydroxychloroquine, Trump's treatment for Covid-19