While the US government has struggled to ramp up COVID-19 testing, it's still a mission impossible task for people to access these tests. Even though there have been over 1 million tests run in the US, the testing rate per capita is still far behind other countries like South Korea, Singapore and Germany.
But if an antibody test could become easily available, it could be a game-changer. It would give folks who've suspected that they had the COV-19 infection but weren't able to get tested because they weren't sick enough, to finally learn if they had actually ever contracted the COVID-19 bug.
It looks like the F.D.A/ the Federal Drug Administration has very recently, granted its approval for just such a test.
It I were in possession of a magic wand where I had the power to run a healthcare facility, I would move heaven and earth to order these COV-19 antibody tests made by Cellex, so that I could collect some useful data as to how pervasive this coronavirus pandemic had been in any given community among those who were asymptomatic. Those who test positive could return to the work force with the knowledge that they probably have some immunity to this infection.
I'd also collect blood from those who had positive results for COV-19 antibodies to use in an approved F.D.A. study, for the use of convalescent plasma to treat critical coronavirus patients.
Here's the rest of the story…
As per a 4/2/2020 New York Times report by Apoorva Mandavilli, "F.D.A. Approves First Coronavirus Antibody Test in U.S." ("Such a test may help scientists learn how widespread the infection is, and how long people remain immune after recovering.")
Excerpts:
"The Food and Drug Administration on Thursday (4/2/2020) approved a new test for coronavirus antibodies, the first for use in the US."
"Currently available tests are designed to find fragments of viral genes indicating an ongoing infection. Doctors swab the nose and throat, and amplify any genetic material from the virus found there."
The new test, by contrast, looks for protective antibodies in a finger prick of blood. It tells doctors whether a patient has ever been exposed to the virus and now may have some immunity.
That is important for several reasons. People with immunity might be able to venture safely from their homes and help shore up the work force. It may be particularly important for doctors and nurses to know whether they have antibodies.
Antibody testing eventually should give scientists a better sense of how widespread the infection is in the population — and help researchers calculate more precisely the death rate.
"If we don't know the asymptomatic or mild cases, we won't know if it's killing a sizable fraction of the people who have it, or only people who have underlying conditions or are very unlucky," said Dr. Carl Bergstrom, an infectious diseases expert at the University of Washington in Seattle.
Antibody tests already are used in China, Singapore and a handful of other countries. Public Health England has purchased millions of antibody tests and hopes to make them available for home use in the United Kingdom."
The new test, made by Cellex, looks for two types of antibodies: immunoglobulin M, made by the body a few days into an infection; and immunoglobulin G, made later but created specifically to neutralize a particular invader.
The test delivers results in about 15 minutes. But just having antibodies does not guarantee immunity from the coronavirus."
The new test looks only for the presence of the antibodies and delivers a qualitative yes or no answer — it does not say how well any antibodies are working, said Dr. Angela Rasmussen, a virologist at Columbia University in New York.
Some people who are infected produce powerful immune responses; others do not. And scientists do not know how long immunity to this virus may last.
FDA authorizes first antibody-based test for COVID-19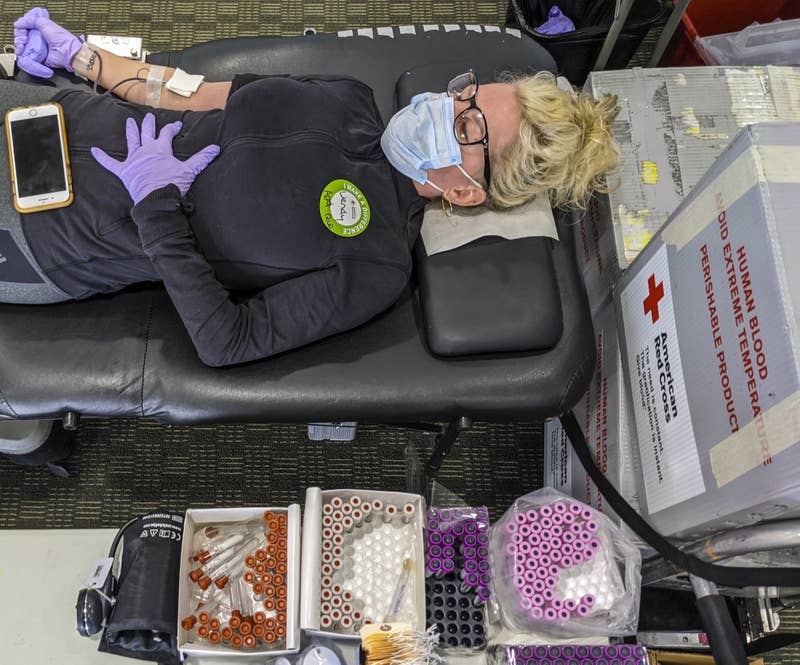 As per the 4/2/2020 PT Community.com report, "Convalescent plasma donations to be collected by Versiti Blood Centers to treat COVID-19 patients"
Excerpts:
"As coronavirus cases continue to rise across the country and the world, Versiti, Inc., a national leader in blood health innovation, will begin collecting plasma from recovered COVID-19 patients to help treat others diagnosed with the virus."
"This blood-related treatment – approved by the FDA as an Emergency Investigational New Drug (EIND) – could offer hope to the hundreds of patients who continue to be diagnosed. This treatment would be used by hospitals for the most severely affected patients."
"Versiti blood centers, among the first in the U.S. to begin collecting convalescent plasma, is working with its partner hospitals to identify recovered patients. As per the guidelines, hospitals must request FDA approval and work within the EIND guidelines, or other approved IND, in order to treat coronavirus patients with plasma. Donors would be referred to Versiti through hospitals, or the recovered patients' physicians."
"Versiti Senior Medical Director Dan A. Waxman, M.D. (said) "It's a very collaborative effort with our hospital partners who will be working to identify and verify the donors."
"Versiti hopes to implement the coronavirus plasma collection program in early April. The donated plasma will be provided directly to the hospitals with whom Versiti is partnering."
"Many of our hospital partners have already requested the donations," said Dr. Waxman. "They are anxious to begin the program."
"The plasma treatment would transfer the antibodies that the recovered patient created, into critically ill patients currently receiving care. Because of the investigational nature of this treatment, it is difficult to know just how many plasma infusions a COVID-19 patient may require, according to Dr. Waxman."
"The plasma donations, which take 30-40 minutes, will be collected at Versiti donor centers in Illinois, Indiana, Michigan, Ohio and Wisconsin."
"The donation process is the same as with other plasma donations, and will be performed using an apheresis machine, which separates the blood components."
"Though blood group AB is the universal plasma donor, any blood type donor who has recovered from the virus is eligible to donate as part of the program."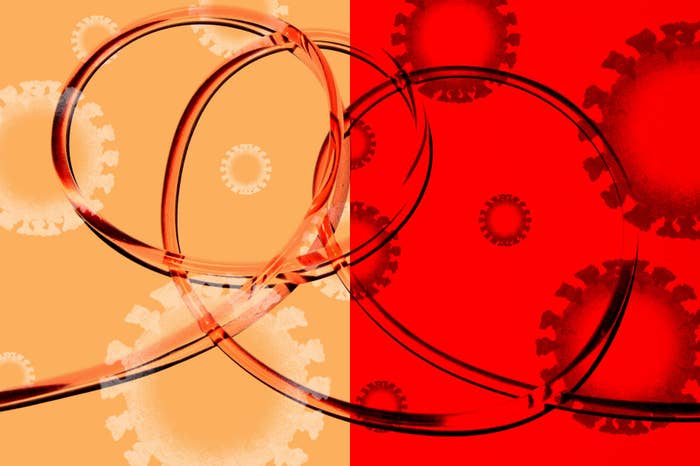 As per 3/27/2020 Laboratory Equipment report by Michelle Taylor, "FDA Approves Blood Plasma Donations from Recovered COVID-19 Patients to Treat Severe Cases"
Excerpts:
"While the FDA said it is still important to test the efficacy and safety of convalescent plasma, the health agency said it decided to facilitate access to the treatment "given the public health emergency that the expanding COVID-19 outbreak presents."
"In convalescent plasma treatment, the ill patient is transfused with the plasma of a surviving donor in the hopes that the donor's antibodies will fight the virus. In the past, plasma has shown promise, being used most recently in 2014 during the Ebola outbreak in West Africa and earlier in 2002 during the SARS epidemic. The treatment dates back to more than 100 years ago when it was used during the 1918 flu pandemic. Convalescent plasma was also used to treat measles and other bacterial infectious before the advent of vaccines."
"According to the Associated Press, beyond measuring if a convalescent plasma transfusion improves the chance of survival for critically ill patients, there is another way to test the treatment. If the FDA agrees, a second study would give antibody-rich plasma infusions to people at high-risk from repeated exposure to COVID-19, such as hospital workers or first responders. This group could also include nursing homes."