As per 3/31/2020 News965.com report by Shanna Vicker, "Graphs predict Florida is a month away from peak of COVID-19″
Excerpts:
Researchers from the University of Washington's Institute for Health Metrics created graphs showing how COVID-19 or the coronavirus is projected to impact every U.S. state and Florida is expected to become the next epicenter, behind New York, but is not expected to peak until May 6.
"The (above) model shows the timing of deaths and what resources are available in each state."
"Based on data from the World Health Organization (WHO) websites and local and national governments the graphs show Florida is expected to see 136 deaths per day between May 3 and May 6, then the fatalities will trend down to near zero by June 29."
"The estimated number of deaths by August 4, 2020 is 5.568 for Florida."
"Researchers estimate that the state will be short 297 ICU hospital beds at the peak of the outbreak and will possibly need more than 3,000 ventilators during that time."
"Keep in mind these numbers are based on the assumption that social distancing measures are maintained at the current status."
See NYT maps tracking the coronavirus outbreak around the world and throughout the United States.
On 4/1/2020, the GOP Florida Governor Ron DeSantis finally gave in to outside pressures based on feedback from epidemiology experts and political local leaders by issuing a state-wide "stay-in-place' order but with huge loopholes like him permitting Florida churches to continue to conduct in-house Sunday and other services.
Fortunately,  many Florida county officials have banned church services as part of their communities' instructions to practice physical distancing measures in order to mitigate against the Spring 2020 anticipated surge in healthcare facilities due to Florida residents succumbing to the devastating effects of the US coronavirus COV-19 pandemic.
Florida's Hillsborough County which encompasses Tampa was one of these counties.
As per the 4/1/2020 Daily Beast report by Tracy Connor, "Florida Megachurch Pastor Cancels Services After Arrest for Breaking Coronavirus Rules"
Excerpts:
"The controversial Florida pastor arrested this week for holding massive services in the midst of the coronavirus epidemic said Wednesday (4/1/2020) he will not do it again this weekend."
"I actually have no choice at this juncture but to shut the church down this Sunday," Rodney Howard-Browne of The River at Tampa Bay said on his livestream call-in show.
"(Pastor) Howard-Browne—who just two weeks ago declared the church would "never close"—was charged with two misdemeanors on Monday (3/30/2020) after he failed to heed warnings by the Hillsborough County sheriff."
"Howard-Browne kept his followers guessing for two days about whether he would risk re-arrest by inviting them to pack into the church, where he claims he installed machines to prevent them from being infected."
"But on his Wednesday (4/1/2020) show, he finally revealed that he had shut down the building on Monday (3/30/2020) and would not reopen it, saying he didn't want church staff or members to be arrested and floating the insane idea that an outsider infected with coronavirus might show up to a service and try to make his faithful sick."
"I'm not caving," said Howard-Browne, who is free on $500 bail."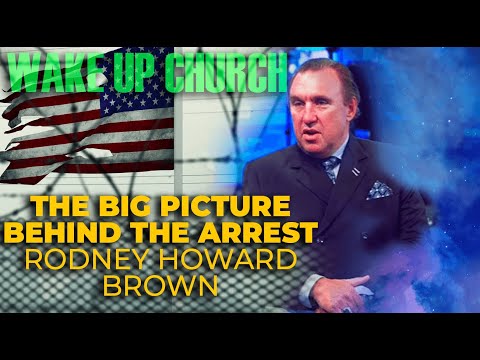 "In his sermons and his online show, Howard-Browne has been flogging serpentine conspiracy theories about the novel coronavirus—claiming it's a bioweapon created by China to destroy the U.S. economy, that testing for it does not work, and that any vaccine will be a sham."
"The World Health Organization has come in and is using a pandemic to take over not just America, but the whole of the world," he blustered on Tuesday night."
But the following Georgia case is what can happen to the community-at-large due to Evangelical mega-church leaders continuing to allow for huge crowds attending in-house services during this Spring 2020 coronavirus pandemic. These church officials are opening themselves up to mega law-suits that could compromise their livelihoods as well as the lives of their followers and other folks who come into contact with them.
As per an updated 3/20/2020 11 Alive.com article by Adrianne M. Haney, "Bartow County (GA) cluster of coronavirus cases linked to church"
Excerpts:
" Bartow County has become one of the epicenters of the coronavirus outbreak in the Georgia, as numbers show the county has the third-highest number of cases."
"State numbers show Bartow County has 26 confirmed positive cases of COVID-19, though a spokesperson for Cartersville Medical Center said they have treated 32 patients who tested positive for the virus since March 9."
"It's an odd occurrence for Bartow County, especially since its population is much smaller than Fulton and Cobb – with only 106,000 people. However, several of the Bartow cases have been linked back to a local church – The Church at Liberty Square in Cartersville."
"Jason Hasty, who lives outside Augusta, Georgia, was one attendee of the church earlier this month, and has since tested presumptive positive for the virus. Though he's experienced on-going flu-like symptoms, he's still awaiting official confirmation from the CDC."
"He believes he was exposed to the virus at the church – the same one his late father belonged to. Hasty said he visited twice in honor of his father. Once on on March 1 and a second time on March 8."
"He has quarantined at home until he hears more instructions from health officials and his doctor."
"But Hasty isn't alone. Over the last few days, 11Alive has spoken to multiple people who attended services at the same church, who have later test positive for COVID-19."
"Floyd County couple April and Kyle Abernathy were both diagnosed with the virus, which left April in critical condition."
"Monday, she started coughing, Tuesday (3/31/2020) she went to the ER. Wednesday (4/1/2020), she was on a ventilator. It was really fast," explained April's sister. "She just deteriorated really quickly, to the point she needed a ventilator by Wednesday afternoon."
"A second couple spoke to 11Alive Wednesday, after one of them was diagnosed with the virus. They, too, attended a service at The Church at Liberty Square."
"It took people talking through the grapevine to realize I was not the only one who had it," Clay Bently said. "There's members who have been in critical condition — and I still haven't talked to all of them. I don't know how everyone is doing. I've been in isolation, so I don't know, but I am praying for them."
"The church's pastor asked everyone who attended services between March 1 and March 8 to self quarantine through March 22, depending on which service they attended."
"Meanwhile, Bartow County leaders have suspended many functions and services for the foreseeable future in order to further quell the spread of the virus in the community."
Read:
Bartow church tied to coronavirus cases asks recent attendees to self-quarantine
Family figuring out home quarantine: He has coronavirus, she doesn't
As per the 4/2/2020 Daily Tribune News in Cartersville, Ga., ""On Thursday (4/2/2020), it was confirmed by Floyd County Coroner Gene Proctor that a member of the congregation at Church at Liberty Square in Cartersville, Elizabeth Eugenia Wells, 65, of Rome, died after testing positive for COVID-19 on March 12.
"Her listed cause of death was respiratory failure from complications of COVID-19."
"Two other members of Church at Liberty Square are recovering after testing positive."
"In addition to the 32 positive COVID-19 patients since March 9 at Cartersville Medical Center, there are 39 patients awaiting test results at home, and 12 who currently remain inpatients."