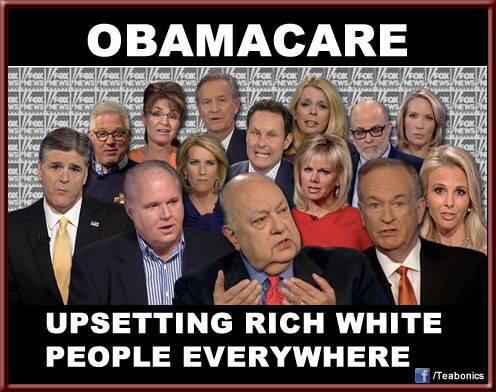 Note: There is this inside joke from those working within the Taiwanese healthcare program along the lines, that Taiwan officials learned about what not to do by studying  the US healthcare delivery system.
With the republican President Donald J Trump and the GOP lawmakers in the US Senate successfully managing to seat Judge Amy Coney Barrett on the Supreme Court bench prior to November 2020, she's in position to wield the killing blow to the ACA that is under review post November 10, 2020.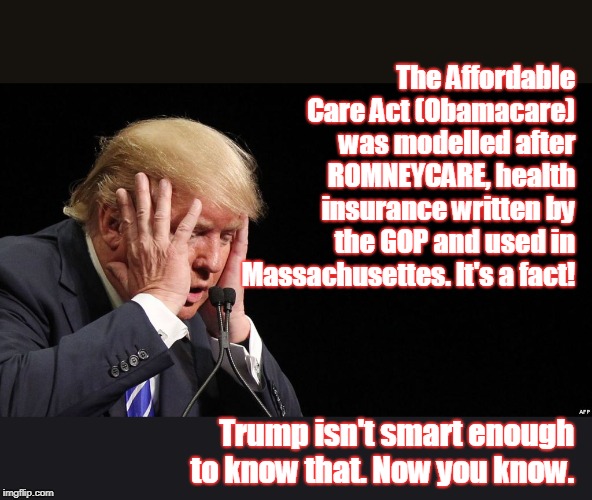 The healthcare delivery system that's worth the US GOP lawmakers giving consideration to replicate would be the program implemented by the Taiwanese government in 1995.
This post is based on a prior blog published in April 2017.
What We Can Learn About Healthcare In Taiwan?
The source for the below information is from the 11/12/2014 report,  "Health Care Around the World: Taiwan & Its 'World's Best' Medical System," by Scott Harrah.
Note:
How is it that Taiwan is rated the #1 country in the world for its healthcare delivery system while only paying 6.6% of its (GDP) gross domestic product on health care, as compared to 17% in the USA?
Here's the rest of the story...
"Taiwan, the Asian island nation of 22 million switched to a universal health care system in 1995, and Americans and people involved with Obamacare/Affordable Care Act (ACA) could learn many things from Taiwan's reformation efforts, which combine the "world's best" in medicine, fusing elements of the health care systems of six nations.:
"In this latest installment of Health Care Around the World, the UMHS Endeavor examines Taiwan's health care system and elements useful to the general public and students at American and Caribbean medical schools. We will cite a New York Times interview with a Harvard professor about Taiwan's health reform and a 2013 North Carolina symposium on the subject."
Why Taiwan Instituted Health Care Reform
"Taiwan created universal health insurance in 1995. William Hsaio, a professor of economics at the Harvard School of Public Health and health care adviser to the Taiwan government in the 1990s, gave an extensive interview to the New York Times back in 2009." Link: prescriptions.blogs.nytimes.com/2009/11/03/health-care-abroad-taiwan/).
"Mr. Hsaio said that prior to 1995, just a little more than half of Taiwan's citizens had health insurance, primarily civil servants, employees of large corporations, and farmers, and "45 percent of the population did not have insurance, and they faced financial barriers to access to health care."
"Taiwan, located about 100 miles from the Chinese mainland, created in its constitution "a system of insurance to promote social welfare," according to an article on Taiwan's health care system featuring interviews with Dr. Wui Chiang Lee, from the Taiwanese Ministry of Health, and various members of a Taiwanese delegation at an August 2013 symposium in Research Triangle Park, North Carolina. The event was sponsored by Duke University and featured on the North Carolina Health News website." Link(http://www.northcarolinahealthnews.org/2013/08/28/different-cultures-different-systems-comparing-health-care-in-the-u-s-and-taiwan/).
"The Taiwanese delegation in North Carolina explained that before 1995, the government added "groups of people piecemeal to the system," but many remained uninsured. Taiwan started a single-payer system of universal insurance, paid for with taxes and income-based premiums."
Highlights of Taiwan's Health Care System
• Taiwan citizens have health insurance "Smart Cards" with memory chips, giving instant access to medical history, what medications a person takes and the results of prior hospitalizations.
• Dr. Wui Chiang Lee of the Taiwanese Ministry of Health said many of the poor are "nearly 100 percent subsidized" by the Taiwan government and "the subsidy depends on income and profession."
• Barcodes are used on patient wristbands and records "to keep from making mistakes."
• All hospitals "have electronic medical records linked into the main system, a concept health care planners in the U.S. say they want and which is being pushed by the federal Affordable Care Act."
• Co-payments are "so low that they seldom offer a financial barrier to services."
• Patients may visit specialists without getting a referral.
• Patients may choose any doctor or hospital they want, unlike in the USA, where patients are limited to providers within a health insurance plan's network.
• Covered health care includes prevention, Western-style primary care, hospitalization, Chinese massage, acupuncture, traditional herbal medicine, mental health, dental, vision and long-term care.
• For employed citizens, the employer pays 60%, the employee pays 30%, and the government pays 10%.
• The Taiwan government fully subsidizes premiums for the poor, with partial subsidies for veterans, the self-employed and farmers.
• Co-payments are approximately $2 for clinic visits, $4 for hospital outpatient departments, and 10% for the first 30 days of hospitalization and 20% beyond 30 days.
• Prescription co-payments are approximately 20% of the drug and are "capped at $6 for each prescription," the New York Times reports.
• Taiwan sets a "ceiling on the total co-pays, so patients won't face bankruptcy."
• The Taiwan system is paperless, allowing doctors and hospitals to get paid in two weeks or less and keeping administrative costs down.
(Source: New York Times and North Carolina Health News.org)
"Because Taiwanese citizens have such easy access to affordable health care, there is a high utilization rate. After reaching 30 visits in a year, someone from the health insurance department calls them to ask "what the problem is and if better care can be coordinated," the North Carolina Health News article said."
"Although Taiwan has a high utilization rate, the country only spends 6.6% of its gross domestic product on health care, compared to 17% in the USA."
How Taiwan Restructured Its Health Care System
"Taiwan built a national health insurance plan based on global experiences. William Hsaio, a co-author of the 2004 book Getting Health Reform Right, told the New York Times. Mr. Hsaio said he made a study of six countries, including the USA, United Kingdom, Germany, France, Canada and Japan, choosing to use the single-payer system of Canada for universal health coverage."
"It offers people free choice of doctors and hospitals, and it has competition on the delivery side between public and private hospitals," Mr. Hsaio told the Times. "The quality of health services is very high, and people were very satisfied with the system."
"Within the first year of implementation, Taiwan insured 95% of the population. Mr. Hsaio told the New York Times that approximately 99% of Taiwanese people are insured now. Shortly after the health care system started, the Taiwan government had difficulty signing up the final 2% because they were either overseas or homeless."
"The government literally sent people to find the homeless under bridges and enroll them," he told the NY Times."
For those in the resistance, here are the responses to republicans frequently used talking points.
For instance, conservatives describe how it is always best to let marketplace competition drive down prices.
Explain that all the other countries who rate better than the US in healthcare delivery and results have figured out that when a patient needs an emergency operation, this is not an opportune time to do comparison shopping. When someone's doctor tells the patient that he/she needs an important test, it is not likely that the patient is going to look for another physician. This is not similar for example to someone entering a car dealership where he/ she can easily drive to a different dealerships to shop.
Republicans love to point out that in these other countries, the wait time to see a doctor can take a long time. They have obviously not had the same experiences that most of us experience in setting up the first time appointment.
As per the 7/5/2014 NY Times article by Elizabeth Rosenthal, "Yet there is emerging evidence that lengthy waits to get a doctor's appointment have become the norm in many parts of American medicine, particularly for general doctors but also for specialists. And that includes patients with private insurance as well as those with Medicaid or Medicare."
"Merritt Hawkins, a physician staffing firm, found long waits last year when it polled 5 types of doctors' offices about several types of non-emergency appointments including heart checkups, visits for knee pain and routine gynecologic exams. The waits varied greatly by market and specialty. For example, patients waited an average of 29 days nationally to see a dermatologist for a skin exam, 66 days to have a physical in Boston and 32 days for a heart evaluation by a cardiologist in Washington.  When it came to appointments with specialists, patients in Britain and Switzerland reported shorter waits than those in the United States."
The US lags far behind other countries in healthcare results and this is true in reviewing several sources for rankings. For decades, the US infant mortality rates has far surpassed any other developed country. We also don't rate well when it comes to life expectancy rates. The USA isn't even ranked in the top 10 countries.
Related Articles:
Taiwan tops the expat health care charts –Telegraph www.telegraph.co.uk › News › Health › Expat Health October/28/2014–
Taiwan's health care system: The next 20 years | Brookings Institution  https://www.brookings.edu/opinions/taiwans-health-care-system–20-years May/14/2015
The Best of Asia's Healthcare Facilities 2015 – Newsweek http://www.newsweek.com/insights/best-asias-healthcare-facilities-2015