On 11/10/2022, the hosts of the TV show, Morning Joe introduced to its audience, the youngest lawmaker from Florida in the US House of Representatives, Maxwell Frost. He's an attractive, well-spoken Hispanic politician with the potential to reach for higher office in the future. It'd be great if there'll be more Gen Z men and women running for elected positions as they represent what the USA will look like in another decade.
When the 2022 election votes are finally tallied and studied, I'm speculating that the political pundits will learn how our youth showed up in record numbers to help save our US democracy. Let's all be thankful that these young folks didn't listen to the political experts, pollsters, etc., as their predictions were way off the mark.
In a state like Florida which is fast becoming a solid red state, Dems would do well to back, and develop young talent.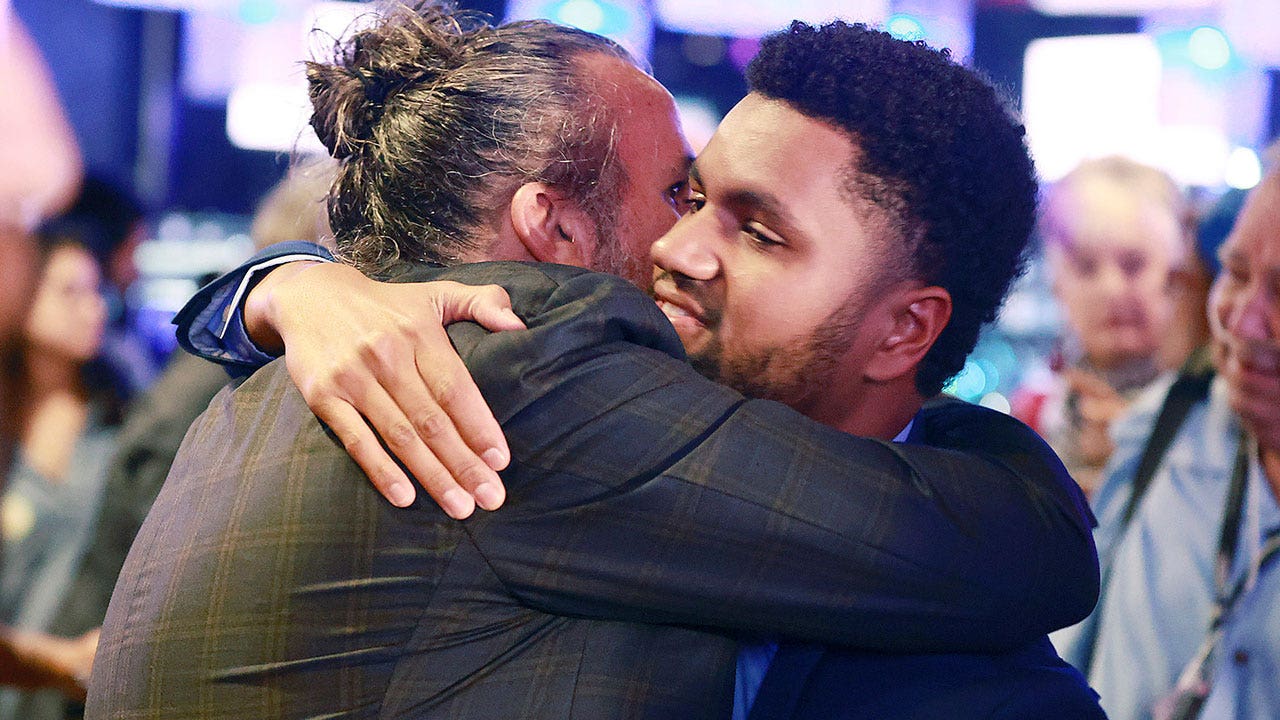 As per November 9, 2022, NBC report, "Gen Z has arrived in Congress: Maxwell Frost, 25, wins Florida House Seat," by David K. Li:
"Frost, 25, beat Republican Calvin Wimbish, a retired 72-year-old Army Green Beret, to take the Orlando-based 10th Congressional District seat now held by Democrat Val Demings."
"Central Florida my name is Maxwell Alejandro Frost and I'm going to be the first-Generation Z member of the United States Congress!" Frost told cheering supporters in Orlando Tuesday night."
"Frost will stand out among his soon-to-be peers in the halls of Congress where the average age of House members is 58. House Speaker Nancy Pelosi is 82, while GOP leader Kevin McCarthy will be 58 three weeks after the 118th Congress gavels into session. (Gen Z generally refers to those born in the late 1990s to the early 2010s.)"
"The young Democrat worked as the national organizing director for March for Our Lives, an anti-gun violence group that emerged from the Parkland massacre and has made gun violence a focal point of his campaign."
"Frost picked up endorsements from prevention groups like Brady: United Against Gun Violence and Giffords, as well as gun control activist Fred Guttenberg, one of the most high-profile parent activists to emerge from the Marjory Stoneman Douglas High School massacre on Feb. 14, 2018, when his 14-year-old daughter Jaime Guttenberg was gunned down."
Frost said he knew fighting gun violence was going to be his calling at age 15, when 20 children and six adults were gunned down at Sandy Hook Elementary School in Newtown, Connecticut on Dec. 14, 2012.
"I started to organize at 15 because I didn't want to get shot at my school," Frost told supporters Tuesday night."
"People are yearning for bold champions who believe in the bold transformational change that we need, that every single person in Central Florida and across the whole state and across this nation deserve, by virtue of being a human."
"Frost was heavily favored to win the deep blue district. With 72% of votes counted, he led Wimbish 58.8% to 39.7%."
See: Meet Maxwell Frost: Probably the first ever Gen Z …https://fortune.com/2022