Dear republicans, the Russian interference in the 2016 US presidential elections was an act of war. Please don't say, the Russians have been doing this for years, and so what is the big deal now? It is true that the collection of data for intelligence  by foreign entities has been going on for decades.
It is the direct attack on our democracy by the Russian government that has Americans in an uproar. You cannot hope to downplay the Russian invasion of US political websites with subsequent well timed leaks designed to favor a particular presidential nominee as being just standard operating procedures by a foreign entity. And this was beyond Russia's wide-spread sophisticated dissemination via US social media, of propaganda, fake news, bots designed to bolster the republican President Donald Trump's chances for winning. But Russia did not stop there. A recent NSA leak demonstrates how Russian operatives had even hacked into various states' websites for voter registration information.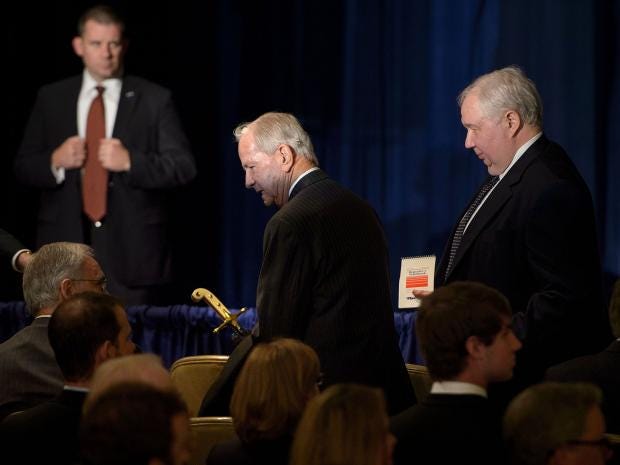 There is a  a plausible argument to be made, that the president's team had committed to do whatever was within its power to lift the 2014 sanctions imposed on Russia by the US and NATO because of Russia's unprovoked invasion into Ukraine, in return for Russia exerting its power, monies, propaganda machine, to help the republican presidential nominee prevail. Thus, Russia turned its cyber-security might into a weapon to be utilized against USA's democratic processes.
All one has to do to formulate the above described hypothesis, is to look at all the actions that the republican's president's team has so far, unsuccessfully taken to lift the current Russian sanctions established in 2014 and beyond.  
The first attempt to favor Russia with regards to Ukraine, a precursor to future sanctions relief for Russia, was around July 2016.
As per excerpts from the 7/18/16 Washington Post article, "Trump campaign guts GOP's anti-Russia stance on Ukraine,"  Josh Rogan explains how the Trump team worked on this one republican platform item only which was to water down the US Ukrainian policy towards  "providing its freedom fighters with lethal defensive weapons" to defend itself against unwarranted Russia's aggressive tactics.
"The Trump campaign worked behind the scenes last week to make sure the new Republican platform won't call for giving weapons to Ukraine to fight Russian and rebel forces, contradicting the view of almost all Republican foreign policy leaders in Washington."
"Throughout the campaign, Trump has been dismissive of calls for supporting the Ukraine government as it fights an ongoing Russian-led intervention. Trump's campaign chairman, Paul Manafort, worked for the Russian-backed former Ukrainian president Viktor Yanukovych for more than a decade."
"Republican delegates at (July 2016) national security committee platform meeting in Cleveland were surprised when the Trump campaign orchestrated a set of events to make sure that the GOP would not pledge to give Ukraine the weapons it has been asking for from the United States."
"Inside the meeting, Diana Denman, a platform committee member from Texas who was a Ted Cruz supporter, proposed a platform amendment that would call for maintaining or increasing sanctions against Russia, increasing aid for Ukraine and "providing lethal defensive weapons" to the Ukrainian military."
"Trump staffers in the room, who (were) not delegates but (were) there to oversee the process, intervened. By working with pro-Trump delegates, they were able to get the issue tabled while they devised a method to roll back the language (which they did.)."
The president team's next orchestrated attempts to lift the Russian sanctions started right before and soon after the president was ensconced in the White House. These maneuvers began around December 2016 and continued until February 2017 when the president's National Security  Adviser General Mike Flynn was forced to resign because it had been exposed that he had contacted the US Russian Ambassador Sergey Kislyak surreptitiously in order to discuss President Barack Obama's newly imposed sanctions as part of a retaliation effort for Russia's aggressive efforts to meddle in US politics.
As per the 12/29/16 New York Times post by David E. Sanger reported that President Obama struck back at Russia on Thursday (12/29/16) for its efforts to influence the 2016 election, ejecting 35 suspected Russian intelligence operatives from the United States and imposing sanctions on Russia's two leading intelligence services. The administration also penalized four top officers of one of those services, the powerful military intelligence unit known as the G.R.U. In addition, the State Department announced the closing of two waterfront estates — one in Upper Brookville, N.Y., and another on Maryland's Eastern Shore — that it said were used for Russian intelligence activities, although officials declined to say whether they were specifically used in the election-related hacks."
Dear Republicans, Why didn't Russia respond in kind as would be typically expected? Could this be related to General Flynn's numerous contacts with the Russian Ambassador Sergey Kislyak around December 29, 2016?
As per the 2/19/17 NY Times report by Megan Twohey and Scott Shane, "A week before Michael T. Flynn resigned as national security adviser (February 2017), a sealed proposal was hand-delivered to his office, outlining a way for President Trump to lift sanctions against Russia."
"Mr. Flynn is gone, having been caught lying about his own discussion of sanctions with the Russian ambassador. But the proposal, a peace plan for Ukraine and Russia, remains, along with those pushing it: Michael D. Cohen, the president's personal lawyer, who delivered the document; Felix H. Sater, a business associate who helped Mr. Trump scout deals in Russia; and a Ukrainian lawmaker trying to rise in a political opposition movement shaped in part by Mr. Trump's former campaign manager Paul Manafort."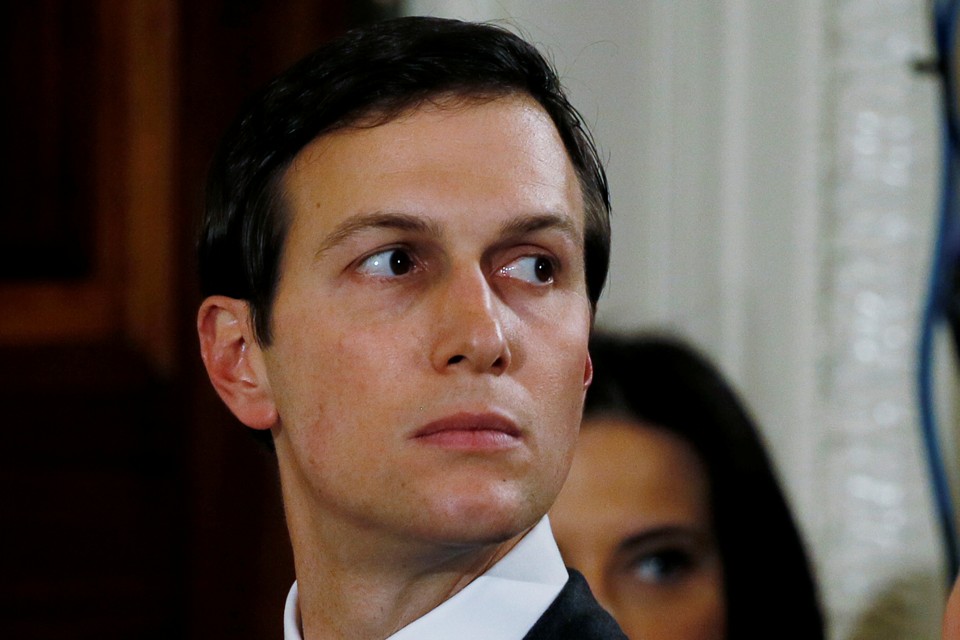 As per a 5/26/17 Atlantic report by Matt Ford and Adam Serwer, "Jared Kushner, President Trump's senior advisor and son-in-law, (along with General Flynn) suggested to Russian Ambassador Sergei Kislyak that he be allowed to use Russian diplomatic facilities to communicate securely with Moscow, The Washington Post reported"
"The request reportedly came in a meeting in Trump Tower at the beginning of December (2016) that included Kushner, Kislyak, and former National-Security Adviser Michael Flynn. It came to the attention of American officials through intercepts of Russian communications in which Kislyak relayed the request to his superiors in Moscow; the officials who spoke to the Post specified that they were not monitoring either the meeting or the communications of the Americans who were present."
"Why would Kushner want a secret channel? What information would the Trump team want to make sure is hidden from U.S. intelligence?" asked Clint Watts, a former FBI agent and a fellow at the Foreign Policy Research Institute. "The idea of using Russian facilities to skirt Russian surveillance in the U.S. would either be a serious attempt to hide something or the actions of a young amateur."
These talks appear to have laid the groundwork for the proposals to lift Russian sanctions that began circulating right after the inauguration."
On June 1, 2017, Michael Isikoff of the Yahoo News penned the following report, "How the Trump administration's secret efforts to ease Russia sanctions fell short."
Excerpts:
"Unknown to the public at the time, top Trump administration officials, almost as soon as they took office, tasked State Department staffers with developing proposals for the lifting of economic sanctions, the return of diplomatic compounds and other steps to relieve tensions with Moscow."
"These efforts to remove punitive measures imposed by President Obama in retaliation for Russia's intervention in Ukraine and meddling in the 2016 election alarmed some State Department officials, who immediately began lobbying congressional leaders to quickly pass legislation to block the move, the sources said."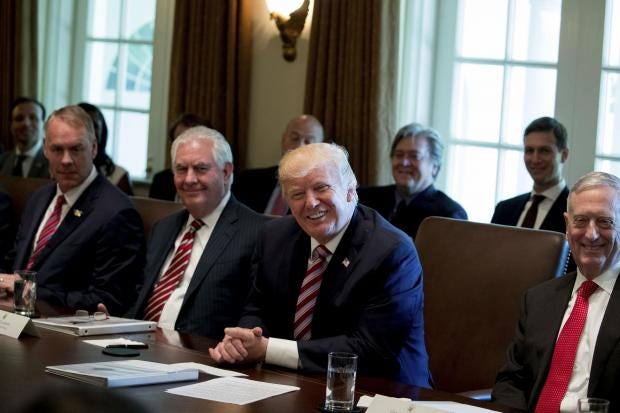 "There was serious consideration by the White House to unilaterally rescind the sanctions," said Dan Fried, a veteran State Department official who served as chief U.S. coordinator for sanctions policy until he retired in late February. He said in the first few weeks of the administration, he received several "panicky" calls from U.S. government officials who told him they had been directed to develop a sanctions-lifting package and imploring him, "Please, my God, can't you stop this?"
"They contacted Capitol Hill allies — including Sen. Ben Cardin, D-Md., the ranking minority member on the Senate Foreign Relations Committee — to urge them to move quickly to pass legislation that would "codify" the sanctions in place, making it difficult for President Trump to remove them."
"The previously unreported efforts by Fried and others to check the Trump administration's policy moves cast new light on the unseen tensions over Russia policy during the early days of the new administration."
A senior White House official confirmed that the administration began exploring changes in Russia sanctions as part of a broader policy review that is still ongoing. "We've been reviewing all the sanctions — and this is not exclusive to Russia," the official said."
"Just days after President Trump took office, officials who had moved into the secretary of state's seventh-floor office sent a "tasking" order to the Bureau of European and Eurasian Affairs to develop a menu of options to improve relations with Russia as part of a deal in exchange for Russian cooperation in the war against the Islamic State in Syria, according to 2 former officials."
(Concerns over these actions) led some department officials to also reach out to Malinowski, an Obama political appointee who had just stepped down. Malinowski said he, like Fried, called Cardin and other congressional allies, including aides to Sen. John McCain, and urged them to codify the sanctions — effectively locking them in place — before Trump could lift them."
"The lobbying effort produced some immediate results: On Feb. 7, 2016, Cardin and Sen. Lindsay Graham introduced bipartisan legislation to bar the administration from granting sanctions relief without first submitting a proposal to do so for congressional review. "
"The proposed bill lost some of its urgency six days later when Flynn resigned as White House national security adviser following disclosures he had discussed political sanctions relief with Kislyak during the transition and misrepresented those talks to Vice President Mike Pence. After that, "it didn't take too long for it to become clear that if they lifted sanctions, there would be a political firestorm," (The former assistant to President Obama Tom) Malinowski said."
But as per the May 31, 2017, Washington Post article by Karen DeYoung and Adam Entous, "The Trump administration is moving (in May- June 2017) toward handing back to Russia two diplomatic compounds, near New York City and on Maryland's Eastern Shore, that its officials were ejected from in late December as punishment for Moscow's interference in the 2016 presidential election."
The numerous tries by the president's team to help Russia with the lifting of sanctions against it have become so obvious, that the US Senate with the assist its republican members, passed a bill on June 15, 2017, to limit the president's administration's ability to unilaterally lift any sanctions against Russia without the prior approval of the US Congress.
But with all of the above failed attempt's by the president's administration to lift sanctions against Russia, will republicans please explain to "we the people", why the president's team members are still persistently hard at work towards the goal of lifting Russian sanctions?
I probably have missed some pertinent details somewhere but the point is made. What more data do the republicans' lawmakers need to see that there MIGHT be a connection worth investigating between Russia's herculean efforts to help the republican President Donald Trump's team with its 2016 win, in exchange for the president's consistent very real attempts to create a more favorable situation for Russia where the sanctions against its state can be lifted?