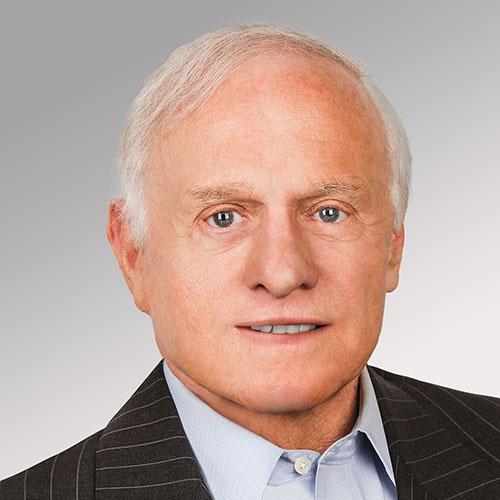 I had read a breaking news story, "GOP Operative Sought Clinton Emails From Hackers, Implied a Connection to Flynn." published by the Wall Street Journal on June 29, 2017. The writer Shane Harris details how a recently deceased republican political operative Peter W. Smith had shared with him the minutia of how he and others had been working with several hacking entities including a couple of Russian outfits to gain access to Hillary Clinton's missing 33,000 personal emails during the summer of 2016; and that the then republican presidential campaign's surrogate, General Mike Flynn had been consulted and informed about all their efforts. (Here's the link: GOP Operative Sought Clinton Emails From … – Wall Street Journal)
For a couple of reasons, the story did not ring true for me. The report's point about Mr. Smith's obsession with his group of like minded folks, over obtaining Mrs. Clinton's 33,000 missing personal emails from Russian hackers seemed nonsensical, because if Russia had possession of them, these juicy tidbits would have been leaked ages ago. And then there was for me, a question about Mr. Smith's credibility. He was at the center of creating the "troopergate scandal involving the Clinton's, and that saga has long since been discredited.
But then this morning, a favorite expert on the subject of spycraft, Malcolm Nance on a MSNBC TV Show, mentioned that around April 2016, a FOX TV guest, Judge Napolitano volunteered that the Russian new's outlet, Sputnik published (not verifiable) a story about Russian hackers having possession of Hillary Clinton's personal emails. Now, this piece of information, whether true or not, could have been the catalyst that caused republican operatives to crave access to them. This could be described as the republicans' version of the great "Treasure Hunt."
This in turn would explain Mr. Trump's supposedly spontaneous outburst during a July 2016 campaign rally, where he publicly stated that he hoped Russia would look for Hillary Clinton's deleted State Department 33.000 missing personal email. (He was not joking.)
Then there is the other president's campaign surrogate Rudy Giuliani who just can't keep a secret. As per a 7/28/16 Hill report by Mark Hensch, "Rudy Giuliani claims Russia possesses deleted emails from Hillary Clinton's private server. The Russians have those emails," he said Thursday (7/28/16) on "The Mike Gallagher Show." "They've had them for some time."
Now, with the above added context along with another news report, has me viewing the WSJ story in a more credible light even-though my gut still tells me that he's a peripheral player, The Time I Got Recruited to Collude with the Russians – Lawfare 6/30/17
On June 30, 2017, Matt Tait in a LAWFARE blog, penned the following report, "The Time I Got Recruited to Collude with the Russians."
Excerpts:
"I read the Wall Street Journal's article yesterday on attempts by a GOP operative to recover missing Hillary Clinton emails with more than usual interest. I was involved in the events that reporter Shane Harris described, and I was an unnamed source for the initial story. What's more, I was named in, and provided the documents to Harris that formed the basis of, this evening's follow-up story, which reported that "A longtime Republican activist who led an operation hoping to obtain Hillary Clinton emails from hackers listed senior members of the Trump campaign, including some who now serve as top aides in the White House, in a recruitment document for his effort":
Officials identified in the document include Steve Bannon, now chief strategist for President Donald Trump; Kellyanne Conway, former campaign manager and now White House counselor; Sam Clovis, a policy adviser to the Trump campaign and now a senior adviser at the Agriculture Department; and retired Lt. Gen. Mike Flynn, who was a campaign adviser and briefly was national security adviser in the Trump administration.
"The goal (for this narrative) is to provide a fuller accounting of experiences which were thoroughly bizarre and which I did not fully understand until I read the Journal's account of the episode yesterday. But I can lay out what happened, facts from which readers and investigators can draw their own conclusions."
"My role in these events began last spring, when I spent a great deal of time studying the series of Freedom of Information disclosures by the State Department of Hillary Clinton's emails, and posting the parts I found interesting—especially those relevant to computer security—on my public Twitter account. I was doing this not because I am some particular foe of Clinton's—but because like everyone else, I assumed she was likely to become the next President of the United States, and I believed her emails might provide some insight into key cybersecurity and national security issues once she was elected in November."
"Later, on June 14, the Washington Post reported on a hack of the DNC ostensibly by Russian intelligence. When material from this hack began appearing online, courtesy of the "Guccifer 2" online persona, I turned my attention to looking at these stolen documents. This time, my purpose was to try and understand who broke into the DNC, and why.
"A few weeks later, right around the time the DNC emails were dumped by Wikileaks—and curiously, around the same time Trump called for the Russians to get Clinton's missing emails—I was contacted out the blue by a man named Peter Smith, who had seen my work going through these emails. Smith implied that he was a well-connected Republican political operative."
"Smith had not contacted me about his conviction that Clinton's private email server had been hacked—in his view almost certainly both by the Russian government and likely by multiple other hackers too—and his desire to ensure that the fruits of those hacks were exposed prior to the election. Over the course of a long phone call, he mentioned that he had been contacted by someone on the "Dark Web" who claimed to have a copy of emails from Secretary Clinton's private server, and this was why he had contacted me; he wanted me to help validate whether or not the emails were genuine."
"I never found out who Smith's contact on the "Dark Web" was. It was never clear to me whether this person was merely someone trying to dupe Smith out of his money, or a Russian front, and it was never clear to me how they represented their own credentials to Smith."
"Over the course of our conversations, one thing struck me as particularly disturbing. Smith and I talked several times about the DNC hack, and I expressed my view that the hack had likely been orchestrated by Russia and that the Kremlin was using the stolen documents as part of an influence campaign against the United States. I explained that if someone had contacted him via the "Dark Web" with Clinton's personal emails, he should take very seriously the possibility that this may have been part of a wider Russian campaign against the United States. And I said he need not take my word for it, pointing to a number of occasions where US officials had made it clear that this was the view of the U.S. intelligence community as well."
"Smith, however, didn't seem to care. From his perspective it didn't matter who had taken the emails, or their motives for doing so. He never expressed to me any discomfort with the possibility that the emails he was seeking were potentially from a Russian front, a likelihood he was happy to acknowledge. If they were genuine, they would hurt Clinton's chances, and therefore help Trump."