Yesterday, our Canadian cousin to the north celebrated its 150th birtday. Our Canadian cousins celebrated their Canada Day in grand style. Even in the rain, there were crowds, a myriad of festivities, famous bands, fireworks with the Royals in town to share this momentous occasion.
We here in the USA join in with the World Wide Community in wishing all of our Canadian neighbors to the north, a Happy 150th Birthday.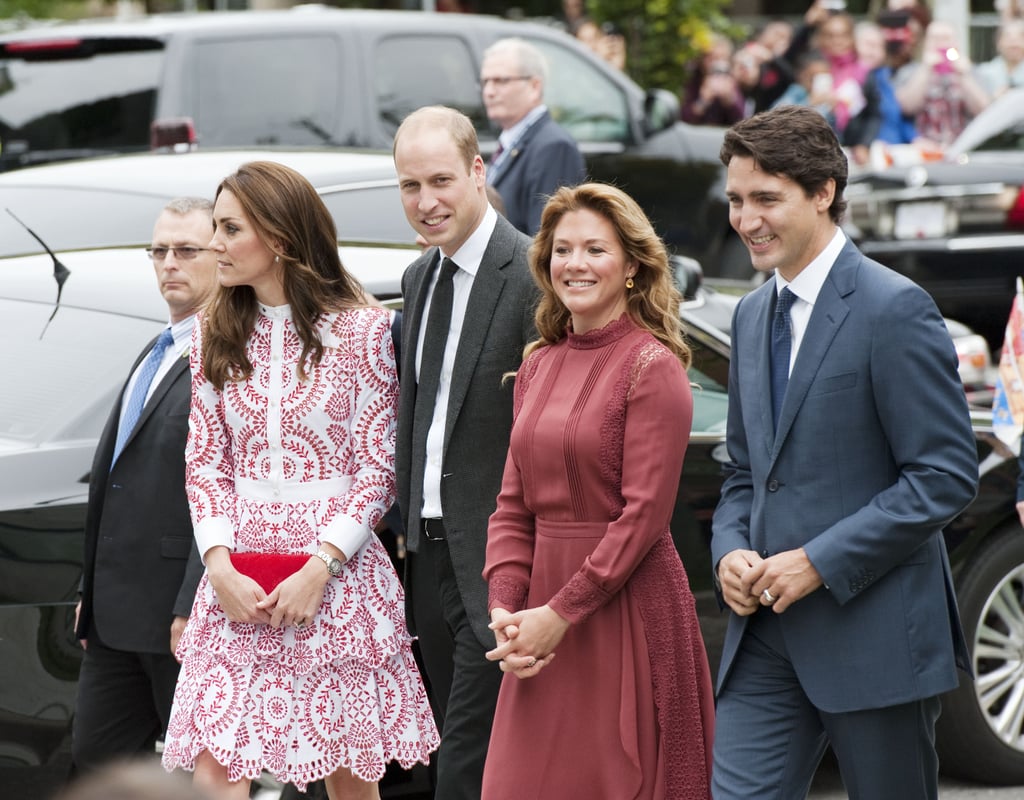 As per the 7/1/17 Reuters report by Leah Schnurr and Andrea Hopkins,  "About 500,000 people were expected to be in Ottawa for the long-anticipated Canada Day festivities, which features a large outdoor celebration in front of the national Parliament, complete with acrobats, fireworks and musicians, including singer Bono and other members of Irish rock band U2."
"Trudeau, accompanied by Britain's Prince Charles, shook hands with some of the thousands of revelers who converged on Canada's capital Ottawa for the festivities."
"Canada is a country made strong not in spite of our differences but because of them," Trudeau told the gathering. "We don't aspire to be a melting pot – indeed, we know true strength and resilience flows through Canadian diversity."
"Some cities are celebrating in more unusual ways. Toronto, Canada's largest city, will have a giant rubber duck floating in its harbor, while Calgary will have a "living flag" composed of people wearing red and white."
"
"Security was already ramped up in the days ahead of the celebration and party-goers must contend with road closures and concrete barriers across entrances into Parliament Hill, located in downtown Ottawa."
Saturday marks the 150th anniversary of the day Canada officially became a country. Britain had ruled it before 1867.
"The nationwide party comes as Canada is enjoying an unusual amount of interest from the rest of the world, largely due to the election of charismatic and selfie-prone leader Trudeau."
"Events and installations celebrating the sesquicentennial milestone have already been held across the country this year, with the total cost to the federal government reported to be half a billion dollars."
"Along with fireworks, free museums and outdoor concerts nationwide on Saturday, more than 50 special ceremonies to swear in new citizens will be held across the country."
"Twitter users were sharing their favorite Canadian songs and food, along with photos of the preparations under the hashtag Canada150."
"Prince Charles and his wife Camilla arrived in Canada for an official visit on Thursday (6/29/17). The royals began a three-day tour of Canada with a trip to the northern territory of Nunavut, home to a large number of First Nations and Inuit people.'
"The bash in Ottawa will culminate with a musical fireworks show that is billed as largest-ever such display for Canada Day. It will last for 20 minutes and 17 seconds to commemorate 2017."
We here in the USA join in with the World Wide Community in wishing all of our Canadian neighbors to the north, a Happy 150th Birthday.
While I was enjoying reading all about our northern neighbors toasting to their 150th birthday on its July 1 Canada Day, I was reminded that the republican President Donald Trump has yet to pay a visit to Ottawa, as our past presidents have traditionally done, with rare exceptions.
But although, the prime minister did make the customary offer for our president to visit when he called the president to congratulate him on his win, there has been no follow-up and this time, Canadians are not feeling snubbed.
The handsome Canadian Prime Minister Justin Trudeau did visit the US president at the White House in February 2017 where the attention that he garnered may have been disconcerting.
On May 10, 2017, Alan Freeman of the Washington Post penned the following report, "Trump's first foreign trip snubbed Canada. Canadians couldn't care less."
Excerpts:
"(In early May 2017), President Trump announced the itinerary for his first overseas trip since taking office, and one destination was noticeably absent from the list: Ottawa. By choosing to visit Saudi Arabia, Israel and the Vatican — followed by a NATO summit in Brussels and a Group of Seven meeting in Sicily — Trump defied the convention that U.S. presidents make their first foreign trips to Canada."
"That custom isn't always followed. But for Canadians, who are chronically insecure about their relationship with the United States, it's usually seen as a sign of Canada's standing in Washington. In the past, picking a destination other than Canada for that first trip abroad usually led to considerable hand-wringing."
"In 2001, President George W. Bush opted to visit Mexican President Vicente Fox at Fox's ranch in San Cristobal rather than head north to Ottawa, sparking suggestions that Canada had been unfairly ignored."
"Eight years later, there was a collective sigh of relief when President Barack Obama, less than a month after his inauguration, flew up to frigid Ottawa for a six-hour visit whose highlight was a stop at a bakery for a BeaverTail, a flat, deep-fried pastry favored by skaters on the city's frozen Rideau Canal."
But with Trump, there hasn't been a peep of protest from Canadian politicians or editorial writers.
"When Trump was elected in November, Canadian Prime Minister Justin Trudeau made the usual congratulatory call and told the news media that he had invited the U.S. president for the traditional first visit north. "I reminded him of the tradition and extended an invitation for him to come up. He responded positively, but we're still working with the incoming administration to finalize it," Trudeau said."
"There has not been any word about a potential visit to Ottawa since then. Trudeau's first face-to-face meeting with Trump, in February, took place at the White House, not Canada's Parliament."
"Srdjan Vucetic, a political scientist at the University of Ottawa, says it's clear what's going on. Trudeau has no desire to have Trump turn up in Canada and provoke massive protests, yet wants to keep relations with Washington as smooth as possible."
"I imagine most governments that are not authoritarian have the same aim," he continued. "Invite him — but not really."
"Since Trump's election, Canadians' opinions of the United States have dropped to historic lows. According to the Environics Institute, a Toronto-based pollster and public policy group, only 44 percent of Canadians now hold a positive view of America, compared with 68 percent in fall 2012."
"Small wonder, then, that government officials were quoted in Canadian media in January as saying that they would not be upset if a visit from Trump were delayed "for several months." Cameron Ahmad, Trudeau's spokesman, would not say what happened to Trudeau's original invitation. "They did have a really successful visit, and we're in regular communications with our counterparts in the U.S.," he told The Washington Post."
"So, while the invitation stands, it's one RSVP that officials in the prime minister's office are not anxious to receive."