This "Antifa" name has recently been popping up relatively frequently in the news especially after the Charlottesville, VA right wing rally which turned violent over the weekend of August 12, 2017.  What bothers me, is that until recently, I was totally unawares of the existence of this group.
When I attended the Washington DC's Women's March on January 21, 2017, I met the acquaintance of someone who frequently attends protests. We were chatting about how peaceful the March was, when she mentioned that there had been violence the day before. She noted, that she and others who frequently join in these protests know each other and they were not familiar with those who acted out violently.
Here's the rub. Before the August 2017 Charlottesville VA. events, none of my fellow Democrats or my fellow bloggers who are very up-to-date on political news, had ever heard of this "antifa" group.
Imagine my surprise when I learned from August 2017 news reports that these members of Antifa were the same ones who committed acts of violence on January 20, 2017.
But in researching this subject, I discovered some interesting data which has convinced me that the "antifa" group being currently reported on, is none other than the Disrupt J20 group which came into its own around November 2016. Back then the alt-right/ White nationalists like Breitbart referred to them also as the "Black Block."  Now the term of art for this group is "antfa."
As per Wikipedia, "DisruptJ20 (also Disrupt J20), a Washington, D.C.-based political organization founded in July 2016 and publicly launched on November 11 of the same year, stated its initial aim as protesting and disrupting events of the presidential inauguration of the 45th U.S. President, Donald Trump, which occurred on January 20, 2017. The protests organized and encouraged by the DisruptJ20 group were a part of a wider array of protests initiated by a variety of individuals and groups, in Washington, DC and nationwide; from a more extensive initial plan, deployments by DisruptJ20 at the inauguration eventually included efforts, at least, to blockade one bridge, and to attempt to shut down security checkpoints.
""In December 2016, the "more radical protest-organizing network DisruptJ20,  (had) more than 1,700 Facebook group members."
But in real time, around 1/20/17, the right wing media were frequently referring to this group as Disrupt J20 or Black Bloc.  Here's a link to the Disrupt J20 (DisruptJ20 – Protest the Inauguration of Donald Trump | #DisruptJ20) regarding their plans for the 2017 presidential inauguration. Of the 55+ groups who signed up to be a party, three had used the name Anifa which are Antifa Seven Hills, WNC Antifa and Seattle Antifa United.
Here is an example of how the right is reporting on this group DisruptJ20.
The 11/26/16 USA Today report, "Jones' website, Infowars, trumpeted the "investigative report" Nov. 14, under the headline "Proof — The Trump Protests Utilizing Paid Professional Protesters financed by George Soros."
"The claim is bogus, according to the two non-profit groups whose help-wanted ads were cited by Infowars. Washington CAN! and Clean Water Action said they were looking for people to organize around issues of concern, such as clean water or racial justice."
It is important to note that this condoning of violence as a defense against hate/ racist type groups by Antifa is not backed up by established left-leaning groups. Their actions are considered to be counter-productive.
For example, on August 19, 2017, the Dallas-based In Solidarity Movement held a demonstration called 'Dallas Against White-Supremacy'on the grounds of city hall in downtown Dallas. After what occurred in Charlottesville the leadership for the In Solidarity Movement wanted to bring people together to denounce "white supremacy, neo-nazism, neo-confederates, the alt-right, etc., but the "antifa faction" was specifically excluded. 
Question: Why would a left leaning group doctor a photo of an Antifa protester  beating up a police officer? The answer is they wouldn't.
Question: Who really benefits by the existence of this group? The answer is that right-wing hate groups benefit more by its existence than left leaning groups.
Here is the headline for an August 24, 2017 Salon Magazine article by Alessandra Maldonado :
"Antifa "#PunchWhiteWomen" campaign revealed as 4Chan hoax"
As per a 8/13/17 Washington Post report by David Weigel. this is how the right had being portraying "Antifa:" 
"The "antifa" concept has existed for almost as long as fascism itself, but in the wake of Trump's victory, organizers claimed to be seeing an influx of new energy and new recruits. In the lead-up to Inauguration Day, conservative undercover sting artist James O'Keefe released video of D.C. (Disrupt J20) antifascist organizers plotting Jan. 20 disruptions. Even as they faced questions from law enforcement, (Disrupt J20) antifa allies used "black bloc" tactics to rage across the area just outside of the inaugural parade, donning masks, smashing windows and burning cars."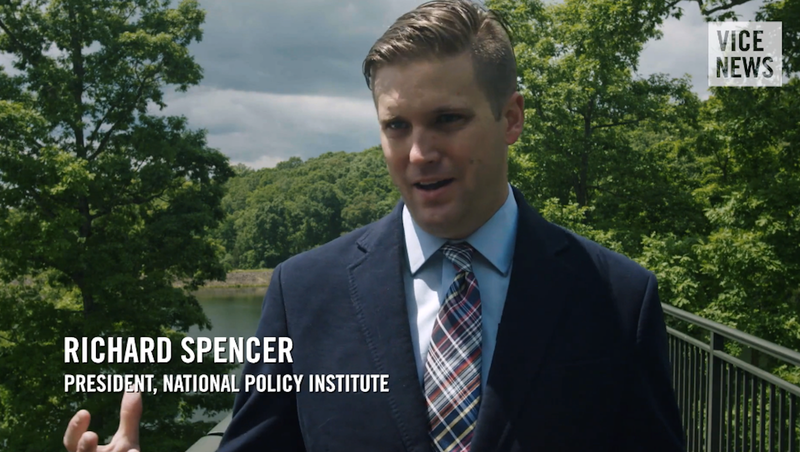 "The Inauguration Day actions included an assault on white nationalist leader Richard Spencer, footage of which went viral. But video of the property damage took on greater import, as some conservatives began using it to portray an out-of-control left."
"Weeks after the inauguration, antifa activists committed $100,000 in property damage and several assaults in protests that shut down a University of California at Berkeley speech by then-Breitbart editor Milo Yiannopoulos. In a Feb. 24 speech at the Conservative Political Action Conference, the National Rifle Assocation's Wayne LaPierre linked those events with incidents of people being attacked if they supported the president."
"On March 31, the footage of the inaugural rioting appeared for the first time in a political TV ad. In "Extremists," a commercial produced by the Congressional Leadership Fund super PAC to defeat Georgia congressional candidate Jon Ossoff, footage of peaceful Women's March events — one of which Ossoff attended — was blended with footage of anarchists smashing windows and starting fires."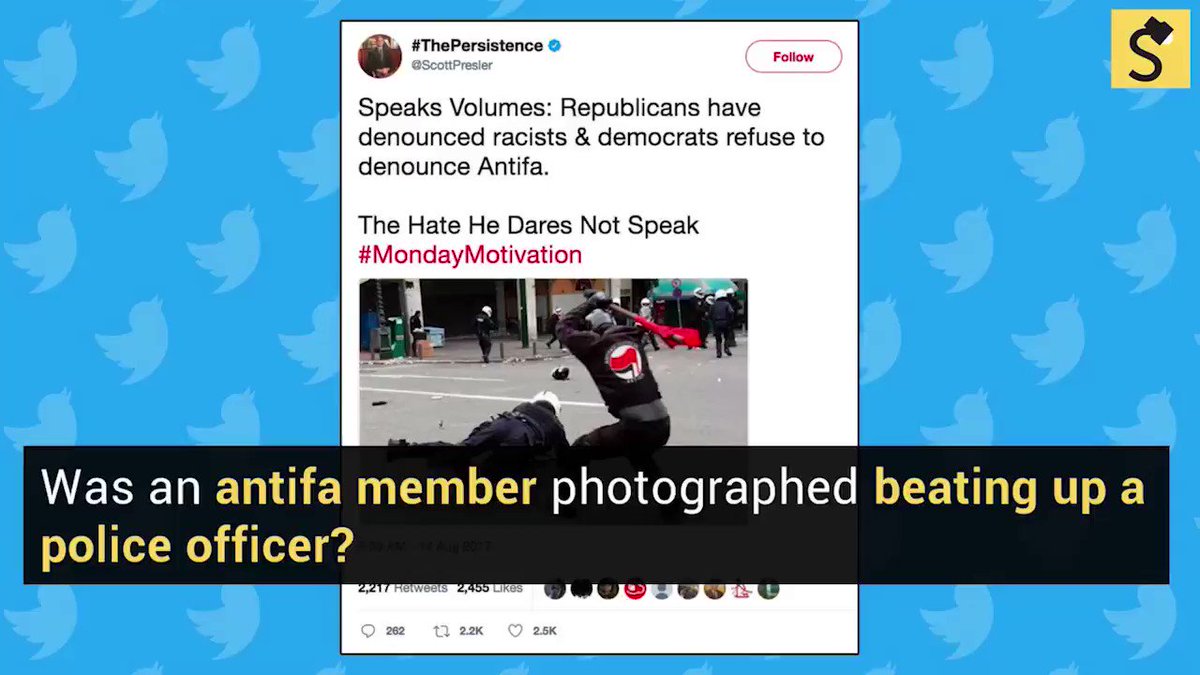 MEDIATE published a report on 2/1/17 by Lindsey Ellefson, an expose on how James O'Keefe conducts business but had the tables turned on him. Here's the link: The Young Turks Flip the Script on James O'Keefe, Obtain Undercover Video ..
HERE IS THE REST OF THE STORY…
On August 28, 2017, Todd Gitlin of the NY Times penned the following op-ed piece, "Who's Afraid of Antifa?"
"During his speech in Phoenix on Tuesday night, Donald Trump spat out the nickname "antifa," short for "anti-fascist" but also a reference to a particular strand of aggressive left-wing activism. In Mr. Trump's telling, the presence of antifa activists during the violence in Charlottesville, Va., this month was evidence that the far left is just as violent as the far right."
Surrogates have aped Mr. Trump's "blame both sides" rhetoric; overnight, antifa — and its assumed synonym, "alt-left" — have become right-wing shibboleths, right there with "social justice warrior" and "liberal snowflake." In truth, there is no symmetry between either "alt-right" and either "antifa" or "alt-left." Antifa is the backlash to the backlash, a defensive response to the growing presence of right-wing extremism."
"So far, there is a fearful asymmetry between the far right and antifa: Over the decade ending in 2016, estimates of the percentage of politically motivated killings committed by right-wing extremists range from 73 to 92 percent, according to the conservative Daily Caller. Despite the spurious rhetoric of equivalency, supporters of antifa have, to date, killed no one."
"What Americans call "Antifa" — anti-fascists — the French call La Résistance."