It seems that the republican President Donald Trump's administration's is not alone in its failure to adequately vet staffers. FOX TV has been similarly negligent.  Just this month, a FOX TV host was found gushing over an outstanding war hero who was enamored with the president.  There was just one detail that was missed. The war hero was a faker.
The faker was uncovered by Don Shipley who retired after 24 years of honorable service as a SEAL Senior Chief in 2003.  He currently runs the Extreme SEAL Experience out of Chesapeake, Virginia where he is reputed as the "hunter" of poser SEALs around the country.
Here is the rest of the story…
On October 19, 2017, Geoff Ziezulewicz of Navy Times penned the following report, "FAKER! Man admits he lied to Fox News about Navy SEAL service."
"The piece was broadcast nationally and featured cascading shots of all Garofalo's medals. Online, it went viral, racking up 1.5 million Facebook views on Fox's Facebook page."
"Llenas later called the 72-year-old New York State resident a "tough, tough man."
"He was listed twice during his service in Vietnam as missing in action," Llenas noted at the segment's close.
"God bless John Garofalo," an anchor said. "We certainly hope maybe the president is listening."
"But when Navy Times contacted Garofalo Thursday (10/19/17), Garofalo admitted he had lied and never served in Vietnam, never received a Purple Heart and was never a SEAL."
"Garofalo said he had falsely portrayed himself as a Vietnam vet and a SEAL for years."
"It got bigger and bigger," Garofalo told Navy Times in a telephone interview. "What I did I'm ashamed of, and I didn't mean to cause so much disgrace to the SEALs."
"Records show Garofalo did serve in the Navy from Sept. 6, 1963, to Sept. 6, 1967, as an aviation boatswain's mate ― aircraft handling, or ABH, a job that involves overseeing various ground-based functions involving aircraft."
"Former SEALs who first confirmed Garofalo's lie, and family members of the man, both said they have contacted Fox about retracting the segment."
"The Fox segment was still up on its Facebook page as of Thursday afternoon. A Fox representative said in an email that it would run an on-air correction Sunday and corrections would be made on its website and Facebook page."
"Fox News not withdrawing that story has drove me nutty," said Don Shipley, a retired SEAL who outs bogus military service claims and was the first to obtain official records disputing Garofalo's story."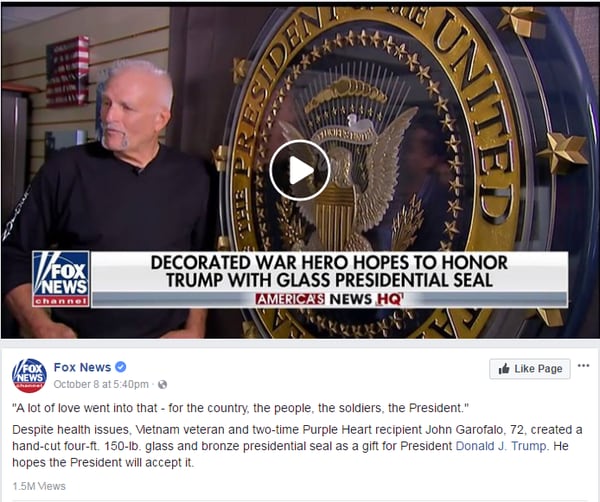 "Shipley said he contacted Navy Times after Fox News failed to retract the bogus piece."
"Shipley provided copies of Garofalo's official military records and Navy Times confirmed the records' authenticity with the National Personnel Records Center and Naval Special Warfare Command."
"Shipley said he approached Fox about retracting the story the day after it ran."
"Facebook correspondence provided by Shipley shows he messaged Llenas about inconsistencies in Garofalo's military history and asked Fox to retract the story."
"I don't know who has the balls in this day and age to do something like that," he said of Garofalo's lies in an interview."
"According to Shipley's correspondence with Fox's Llenas, the reporter told Shipley he had a request out for Garofalo's records."
"You can turn this story around," Shipley wrote to Llenas, according to a screenshot of his Facebook correspondence with the Fox reporter that Shipley provided to Navy Times. "I'll help you but avoiding it won't help."
One Twitter user tweeted at the Fox News account on Oct. 10, asking them to retract Garofalo's segment as well.
"A Freedom of Information response shows Naval Special Warfare Command having no records of Garofalo in the history of the elite units' ranks."
"Despite this diligent search, which included variations in spelling and order of name," no records could be found that Garofalo ever qualified or participated in the SEAL, UDT or SWCC communities, the command's FOIA response states."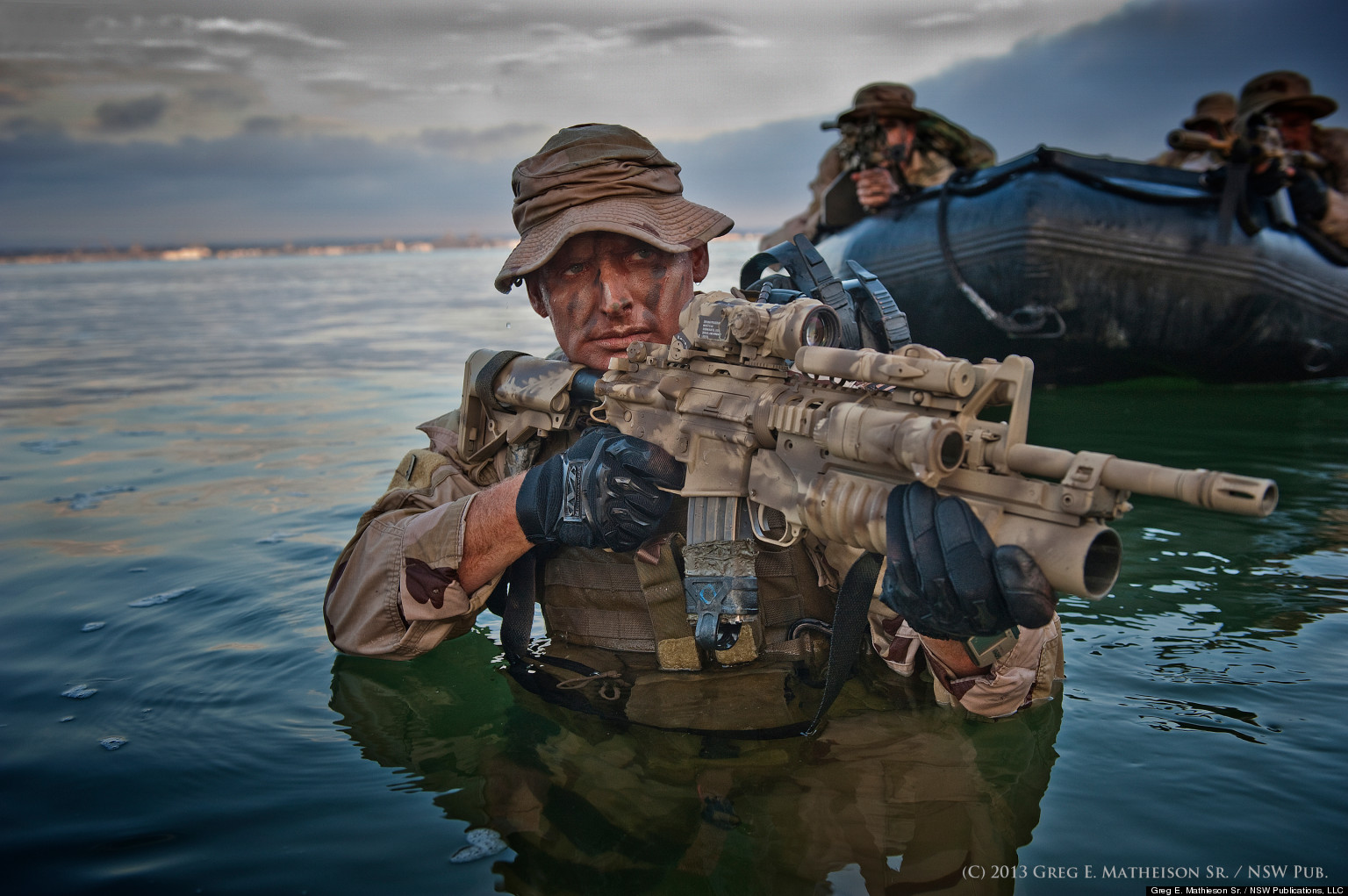 "National Personnel Records Center documents show Garofalo coming aboard at U.S. Navy Recruiting Station in New York and heading to basic training at Naval Station Great Lakes, Illinois."
"After that he reported to Naval Air Station Oceana, Virginia, in December 1963, according to personnel records." 
"He headed overseas and reported to Fleet Air Reconnaissance Squadron (VQ) 2 in Rota, Spain, in January 1966, according to records, and separated from the Navy in September 1967."
"While the Fox News segment pans across a variety of medals and decorations in the Garofalo story, including a Purple Heart, personnel records do not show Garofalo receiving such medals."
"In the Fox News segment, Garofalo was reluctant to be referred to as a "hero."
"You are a hero," Llenas told Garofalo in the segment. "But like most heroes—"
"I don't like to hear that," Garofalo said, cutting him off."
"Why don't you like to hear it?" Llenas asked."
"Garofalo appeared to choke up."
"Heroes," he said, "are the ones that didn't come home."