Anyone who has ever followed my blogs knows that I am not into conspiracy theories. My natural inclination leans towards dealing in facts, evidence, credible data and sources.
I am making an exception in this case. The leaders in the US Congress have been publicly proclaiming their distaste against the candidacy of Judge Moore to become the next republican US senator from Alabama because several local women have come out to accuse him of sexual impropriety against them when they were teenagers and he was in his early 30s.
The republican US Senate Majority leader Mitch McConnell has publicly announced that he believes the women who have come forward to recount how Judge Roy Moore behaved inappropriately in intimate ways while dating them when they were teenagers. He has made a big demonstration of asking the republican candidate for the US Senate from Alabama to step down.
On the 13th of November, U.S. Sen. Cory Gardner (R-CO) who is the chairman of the National Republican Senatorial Committee, ratcheted up the US Senate's rhetoric against Judge Roy Moore, that the judge who is facing multiple accusations of sexual misconduct with minors should end his U.S. Senate candidacy and that the chamber should kick him out if he stays in and wins."
Gardner said in a statement. "If he refuses to withdraw and wins, the Senate should vote to expel him, because he does not meet the ethical and moral requirements of the United States Senate."
Senator Lindsey Graham (R-SC) has repeated the above refrains.
Judge Moore has defiantly indicated that he has no intention of stepping down. He is buying time with his loyal supporters by denying all the claims against him; threatening to sue the Washington Post for publishing the women's accusations; promising proof that these women have ulterior motives; describing current events as a political hit job by the opposition.
But on the evening of 11/13/17, I was watching the MSNBC TV's host Rachel Maddow explain that she had personally verified that there are at least 11 paid operatives from the Republican National Committee (RNC) who are hard at work on the ground in Alabama to help Judge Moore win the state's upcoming election.
But on Tuesday (11/14/17) ,The Republican National Committee (RNC) has withdrawn from a joint fundraising agreement with Roy Moore, according to a Federal Election Commission filing posted Tuesday, as the GOP establishment continues to break ties with the Alabama judge looking to become the state's next US senator.
The US Senate's Majority leader Mitch McConnell has a reputation for being an expert on the  Senate rules of what can and cannot be done to expel the likes of Judge Moore should he win the US senate seat. But, according to a former US Rep David Jolly (R-FL), the problem is that it is virtually impossible  to expel a US seating senator if he was elected where the voters were previously aware of the accusations made against him. And as of right now, it is very possible that he could win.
Thus, the republican senators can publicly bemoan their distaste for this man, but they cannot guarantee that the rules will allow them to expel him. So, the worst case scenario is that they'll have another republican to help them pass their beloved tax cut bill. The best outcome would be that Alabama voters elect the democrat Doug Jones who is very qualified for the job.
The Republican Party of Alabama and Moore's official senatorial campaign are now the only two entities listed on the joint fundraising agreement that previously included the Republican National Committee (RNC).
Meanwhile, the largest Alabama media outlet, AL.com's Editorial Board has published an opinion piece, arguing against Judge Roy Moore's continuing to stay in the election process to become its next US senator on December 12, 2017.
Here's the op-ed commentary...
On November 13, 2017, the editorial board of the AL.com penned the following opinion piece, "Our view: Roy Moore grossly unfit for office."
"Roy Moore simply cannot be a U.S. Senator. Even if his party and many of its adherents still think it possible, it is unthinkable —  for his state, and his country."
"Last week, four women described Moore's unseemly taste for dating high school girls when he was a single man in his 30s. Another described what can only be seen as a sexual assault on her when she was 14. In a radio interview last week, Moore himself suggested that he may have dated teenage women during his 30s, though he vehemently denied the claims made by these women."
"Today, as those women face disgusting attacks on their motives and credibility, a fifth brave Alabama woman stepped forward and described how when she was 16, Moore violently sexually assaulted her in his car. She said she felt it to be an attempted rape, and that it ended with her bruised from either falling from or being pushed from the car, with Moore warning her he was a powerful man and that no one would believe her if she told anyone."
"The seriousness of these incidents cannot be overstated. They should not be parsed with talk of statutes of limitations or whether proof exists. Proof beyond a reasonable doubt is a consideration for the courtroom, not the ballot box. When choosing our representative before the rest of the world, character matters."
"Nor should these women's statements be diminished because the incidents are decades old. If readers objectively look at the reality of life for sex assault victims – at the public doubt and vitriol they face – they'll understand why girls and women do not come forward readily, or early. "
"And sadly, the reactions of many over the past several days support modern understanding of women's reluctance to voice these things. They stayed quiet while Moore ascended in local and state politics, but they have spoken out as he seems on the verge of attaining national office. For that, Alabama and America owe them respect and appreciation."
"We believe these women."
"As a news organization, we have independently investigated as many of these claims as possible and have found no reason to doubt the accounts outlined in the Washington Post. If anything, the stories we've heard in Etowah County have only further corroborated them. "
"In our view, Moore has already revealed himself as grossly unfit to be a U.S. Senator before these revelations."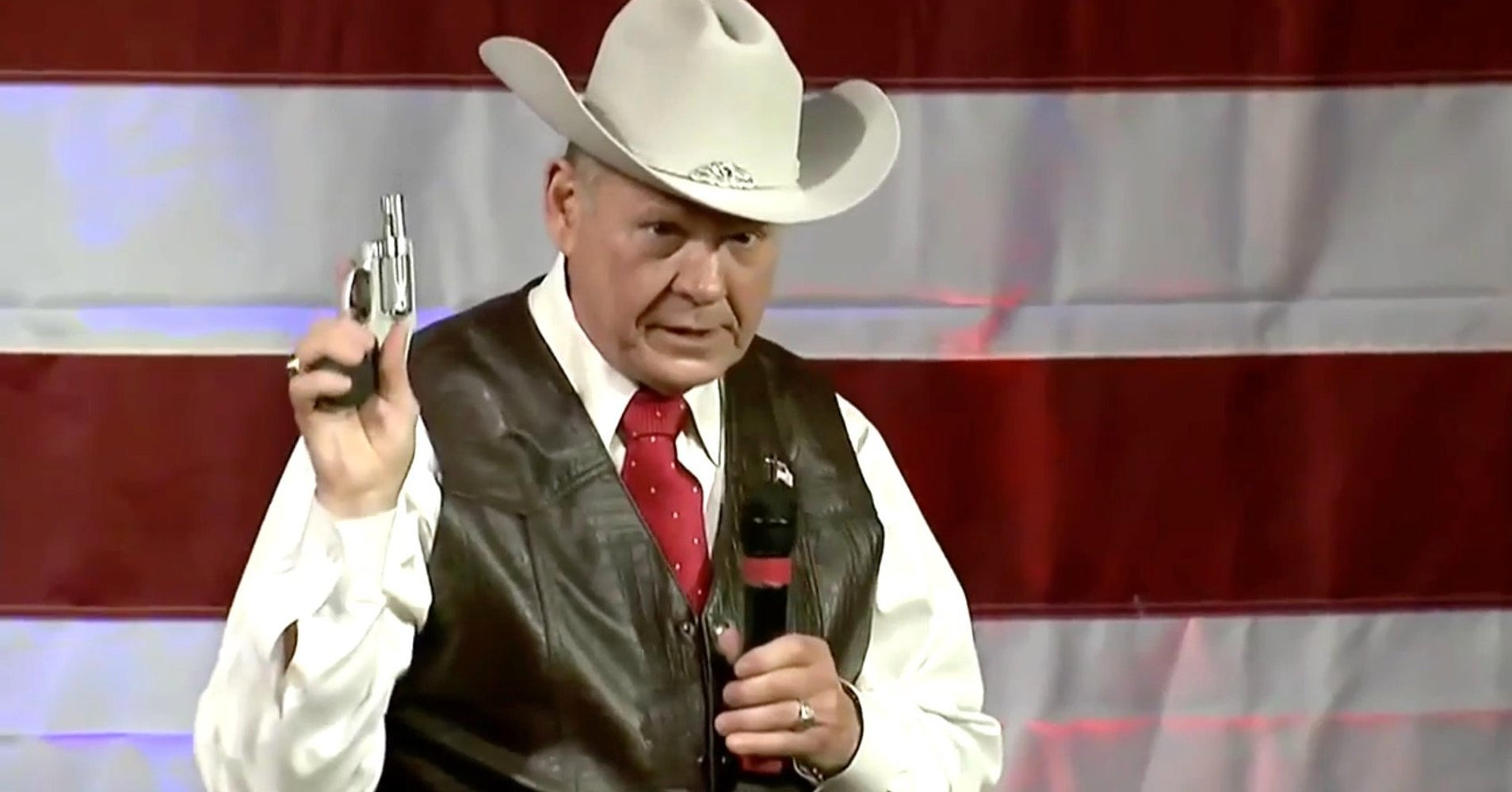 "He has been twice-removed from statewide office for his defiance of the law. His views on women's rights, same-sex marriage and religious freedom no longer reflect the majority of Alabamians. And they are incompatible with the governance of this country. He has said that the murderous 9/11 attacks on America and the tragic school shooting in Newtown, Connecticut may have been God's will because America had sinned."
"Investigations into Moore's nonprofit the Foundation of Moral Law, have revealed a man who champions himself above all else. Above Alabamians. And, yes, above God. Moore has used his platform to personally enrich himself and his family and to pursue his own, radical agenda."
"As each day passes, more Republicans, including Majority Leader Mitch McConnell, Sen. Lindsay Graham, Louisiana's Senator Bill Cassidy, and many others, have stated Roy Moore simply cannot be a U.S. Senator."
"It's time that he and his party read the writing on the wall: His candidacy is over. His true character has been revealed. It's time for the GOP to remove its official support."
"And since he and his party can't assure it, the voters of Alabama must."
This blog was updated on 11/14/17.