Pandora's box has been opened and it can't shut down all of the victim's voices going public about their having been sexually taken advantage of by powerful men, even going back decades. The list in 2016-2017 having coming forward includes so many, it seems impossible to include them all. It appears that the worst offenders have a standard operating procedure for responding to women's assertions by resorting to blanket denials; threatening a suit against the media which published their stories; promising to publicly reveal exculpatory information in the near future; hiring investigators to find dirt on the accusers.
Here's the rest of the story on how powerful men try to shut down the voices of their victims…
On November 13, 2017, Erik Wemple of the Washington Post penned the following report,  "Blast of besieged blowhards: I will sue!"
Excerpts:
"At a campaign appearance on Sunday in Huntsville, Ala., Republican Senate candidate Roy Moore drew applause with this resolution: "The Washington Post published another attack on my character and reputation because they are desperate to stop my political campaign. These attacks said I was with a minor child and are false and untrue — and for which they will be sued,.
"At issue is a Post article from last week recounting the on-the-record experience of Leigh Corfman, who said that in 1979 Moore, then a 32-year-old district attorney, had initiated a sexual encounter with her when she was 14 years old. Impressive numbers accompany the story and its aftermath: Three other women, all on the record, said that Moore had pursued them when they were between 16 and 18 years old; 30 people were interviewed for the piece; one additional accuser came forward on Monday."
"The longtime judge surely knows that he has no case against The Post; that he'd have to prove the newspaper knowingly published falsehoods or proceeded with reckless disregard to the truth (the "actual malice" standard) — a lofty hurdle considering that the article has withstood a blistering counterattack in recent days; that any such litigation would open his past to fresh scrutiny; that lawyers for The Post would have a field day with his response to Sean Hannity about whether he dated teens while he was in his 30s: "Not generally, no"; and that lawyers for The Post would also enjoy his comment that he didn't date any girl "without the permission of her mother."
"Why did Moore threaten The Post? Well, for the same reasons that Donald Trump threatened the New York Times with a libel suit after the newspaper published an article about the then-candidate's treatment of women. For the same reasons, too, that Hollywood mogul Harvey Weinstein threatened to sue the New York Times after it nailed the story of his serial sexual harassment."
"Because they got busted, that is. In the case of Weinstein, he leveled his threat at the New York Times in early October, a time when there were a handful of accusers. By the end of the month, USA Today tallied nearly 80. So where's that complaint, Harvey?"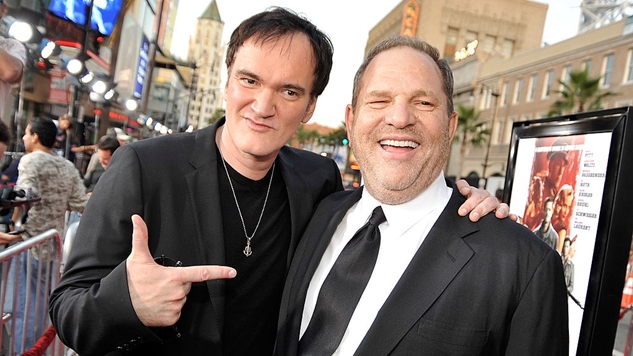 "If fall 2017 has taught the world anything, it's that no source is quite as dependable as women who come forth to tell their stories about monster men. When former Fox News chief Roger Ailes first came under fire in 2016 for sexual harassment, he attempted to deny the allegations against him. An internal review corroborated the stories of the women. Ailes was forced to resign and died in May 2017. "
"CNN gathered anecdotes from several women about the conduct of pundit and author Mark Halperin during his time at ABC News. Those accounts were anonymously sourced, though clearly Halperin knew the names — he admitted to misconduct. Two anonymous sources in a Post article set in motion the departure of Michael Oreskes from his position at the head of the NPR newsroom."
Heck, accusers even managed to unseat Bill O'Reilly, the former FOX News star who spent a career embracing the conservative principle that outlets such as the New York Times are driven by an agenda. An agenda to publish the truth, as it turned out: An April investigation by the newspaper turned up five settlements over O'Reilly's treatment of women — a disclosure that forced his dismissal weeks later. Just last month, the New York Times revealed that O'Reilly secured a contract renewal after he paid $32 million to settle another complaint from a female colleague. To cap it off, O'Reilly, we learned last week, once had a contract stipulating that he couldn't be fired for sexual harassment unless it was proven in court."
And here's where we glimpse the Bermuda Triangle of O'Reilly's legal hypocrisy: One the one hand, he has complained time and again that celebs such as himself are sitting ducks for greedy and vexatious plaintiffs — targets for abuse and money-grubbing. On the other hand, he has used his own wealth to silence his accusers via non-disclosure agreements and that clever contractual stipulation. And on the third hand, O'Reilly recently threatened suit against a fellow named Michael Panter, a New Jersey businessman, for having written a Facebook post regarding O'Reilly's attempts to gather dirt about an accuser."
"O'Reilly has already issued a "summons with notice" against Panter, a signal that a suit is afoot. "The interesting thing about this is I truthfully recalled my own experiences," Panter told the Erik Wemple Blog in an interview on Monday. "Most of what I'd said has been reported by the New York Times and other media outlets." The New York Times reported that an O'Reilly lawyer claimed that one of his accusers would confront "significant credibility concerns" if she raised a complaint against the anchor."
"There's a symmetry between these fellows' legal threats and the behavior that has reduced them to such desperation. "I've been speaking to a lot of women over the last couple of weeks about sexual harassment," says lawyer Lisa Bloom, who is representing Panter, and who initially represented Weinstein. "This is everybody's No. 1 fear — facing a defamation suit."
"So Moore & Co. know what they're doing. They're attempting to intimidate the reporters and the accusers who threaten to further diminish their reputations. If they further alienate their followers from the U.S. media in the process, well, that's just the price of good crisis communications. "This article is a prime example of fake news," Moore said on Sunday, mimicking a Trump protestation. "We do not intend to let the Democrats or the established Republicans or anybody else behind this story stop this campaign."