Note: I am speculating that Steve Bannon could be the leak for the following Daily Beast report. He could be the so called ex-colleague.
Dear Republicans, why are you continuing to enable a president who looks, acts, speaks like a Russian asset?
By the way, the FBI Special Counsel Robert Mueller's Trump-Russian probe may not be primarily concentrating on the republicans' talking point of coordination between President Trump, his campaign team and Russian operatives. I can only hope that the FBI have been following the money trail regarding Russia's entanglements in the president's financial dealings going back decades, which could account for the president's hyper pro-Russian attitude. This history could account for the president creating policies favorable to Russia, and which counter to our national security interests.
The following story is a perfect example of how the republican President Donald Trump's bias in favor of Russia could be influencing his policy making.
.Here is the rest of the story…On January 9, 2018, Spencer Ackerman of the Daily Beast penned the following report, "TIT FOR TAT? White House Official Floated Withdrawing U.S. Forces to Please Putin." ("A member of Trump's National Security Council staff had a radical notion: to pare back American troops in Europe as a way to curry favor with the Kremlin.")
Excerpts:
"A senior National Security Council official proposed withdrawing some U.S. military forces from Eastern Europe as an overture to Vladimir Putin during the early days of the Trump administration, according to a former administration official in the room with him."
"While the proposal was ultimately not adopted, it is the first known case of senior aides to Donald J. Trump seeking to reposition U.S. military forces to please Putin—something that smelled, to a colleague, like a return on Russia's election-time investment in President Trump."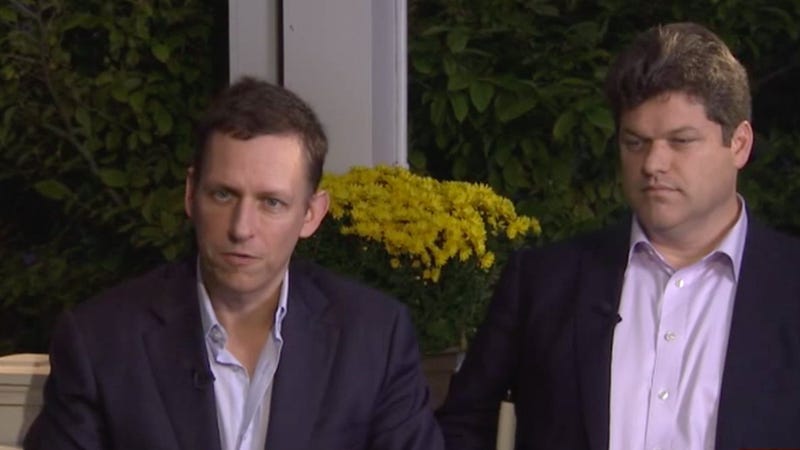 "The official who offered the proposal, a deputy assistant to Trump for strategic planning, mused in February 2017 about withdrawing U.S. troops close to Russian borders as part of a strategy proposal to "refram[e] our interests within the context of a new relationship with Russia," the former official told The Daily Beast, who heard this directly from the official, Kevin Harrington."
"Harrington is the NSC's senior official for strategic planning. He had neither military experience nor significant government experience before joining the White House. But he had an influential credential: As a managing director for the Thiel Macro hedge fund, he was close to Trump patron and ally Peter Thiel. Trump's first national security adviser, retired Lt. Gen. Michael Flynn, announced Harrington's arrival in early February as part of a "talented group" ready to bring "fresh ideas to the table."
 "It's the first known case where senior Trump aides sought to reposition U.S. military forces to please Putin."
"Among Harrington's ideas were a fervent belief that economic sanctions, particularly those on Russia, were ultimately harmful to the United States."
"Harrington was dismissive of U.S. interests in the Baltics and wondered aloud about their importance in the context of U.S.-Russian relations. American forces have remained on the continent for 70 years to deter the Soviet Union and, later, to reassure allies nervous about a resurgent Russia near their borders. The map (IN THE ROOM) did not show those U.S. troop positions—but it did provide a symbolic backdrop to what Harrington's one-time associate believed was a most disturbing proposal."
"Harrington's former colleague told The Daily Beast that Harrington asked about the prospect of withdrawing or repositioning U.S. forces from the Baltics—nations once part of the Soviet Union and periodically swallowed up by Russia ever since Peter the Great shattered Swedish hegemony in northern Europe in the early 18th century. Estonia, Latvia, and Lithuania gained NATO accession in 2004 to guarantee their independence, a measure stridently opposed by Vladimir Putin, who saw the transatlantic military alliance not only enlarged but encroached within what Russia considers its sphere of influence."
"According to the ex-colleague, Harrington considered it a gesture to the Kremlin that would enable the nascent Trump administration to see if its desire for a friendly relationship with Russia would be reciprocated. It was included in a strategy paper that, conspicuously to the former official, made no mention of Russia as either a competitor or adversary."
"The ex-colleague considered the idea dangerously naive. The Kremlin was far more likely to view a unilateral U.S. troop reduction from Eastern Europe as a green light from Washington for additional provocations, in Ukraine, Syria, or elsewhere. If that wasn't enough, European allies were already alarmed at Trump's tendencies to discuss the defense of Europe as a protection racket. Seeing the new administration pull back from Europe would prompt fear on the continent, and especially within the Baltics, that the U.S. was abandoning its allies to a resurgent Russia."
"Harrington's proposal lacked granularity. It did not go into the merits of removing specific military units or curbing particular military activities in the Baltics. The former official considered that a side effect of Harrington's ignorance of the military. Harrington was more interested in a self-styled blue-sky thinking that argued that decades of previous U.S. approaches to Russia were misguided than arguing the obsolescence of or harm caused by any specific Army brigade, Air Force fighter wing, or training exercise."
"The U.S. military has augmented its focus on the Baltics after Russia invaded Crimea in 2014. In June 2017, Estonia, Latvia, and Lithuania joined U.S. forces in a NATO cybersecurity war game aimed at protecting the Baltic allies' digital infrastructure—the same month that over 50 allied ships and submarines participated in an annual NATO naval exercise in the Baltic Sea. Two months later, the 48th Fighter Wing and its seven F-15s arrived at Lithuania's Siauliai air base to take command of NATO's Baltic airspace patrols."
"It was not Harrington's only foray into unilateral gestures aimed at Russia. In March, Harrington proposed lifting U.S. sanctions on Russian oil, something an administration official justified to The Daily Beast as Harrington wondering, "if these sanctions are harming our economy without putting any pressure on Russia, what's the point?"
"In February, however, at a public forum, Harrington denied that the administration was looking to lift sanctions on Russia, saying "it's smart to look at things from fresh angles."
"In mid-December, The Washington Post reported that Harrington viewed U.S. closeness with Russia "as critical for surviving an energy apocalypse," something his associates, the paper reported, said Harrington "discussed frequently and depicted as inevitable."
"This fit a pattern within the Trump administration, before and after Flynn's White House tenure, of sidling up to Russia. Taken in sum, the pattern raises a question about whether Trump and his team are willing to pay Russia back for the Kremlin's role in the election."
"Flynn, who recently pleaded guilty to lying to the FBI, admitted that he contacted Russian Ambassador Sergey Kislyak in late December 2016 to ensure the Kremlin would not retaliate for a new round of U.S. sanctions aimed at punishing Russia's electoral interference. Soon afterward, while in office, Flynn discussed with the Pentagon a plan to expand a communications channel in Syria to deepen U.S.-Russian military ties, against the wishes of Congress."
"
Trump himself has said 
he believes Vladimir Putin's assurances
, in contradiction of an FBI-NSA-CIA intelligence assessment, that the Kremlin did not interfere in the 2016 election. At their first meeting, in July, 
Trump backed a Putin plan
 to conclude the Syrian civil war on terms favorable to Russian client Bashar al-Assad."
"Before and during his presidency, Trump has equivocated on his commitment to the defense of European allies. He has called NATO "obsolete" and declined to endorse its critical Article 5 guarantee of mutual defense, only to walk those positions back under geopolitical pressure. Secretary of State Rex Tillerson had to reassure nervous allies that Trump has an "ironclad" commitment to European security after the president  says things like "having Russia in a friendly posture, as opposed to always fighting with them, is an asset to the world and an asset to our country, not a liability."
"Like other Flynn-era NSC aides, Harrington was the subject of speculation suggesting his departure soon after Flynn's downfall. But, unlike so-called "Flynnstones" Ezra Cohen-Watnick and Derek Harvey, it didn't happen. As recently as October, McMaster cited Harrington as leading the NSC strategy team as it prepared the administration's National Security Strategy, released last month."