We know for sure how the US IC Community learned that  Russia hacked at least some of the Democratic computer systems tied to the 2016 US presidential elections because it was the Dutch who caught the Russian hackers in the act.
Here is the rest of the story…
As per 1/27/18 Wired report, Cozy Bear is one of Russia's elite hacking groups, in part responsible for the hack of the DNC in 2016 in an effort to influence the presidential campaign. They also, according to Dutch media reports, had been spied on by Dutch intelligence agents for at least a year. The observed the Russian hackers attempting to infiltrate both the State Department and the White House, and informed the NSA about the intrusions.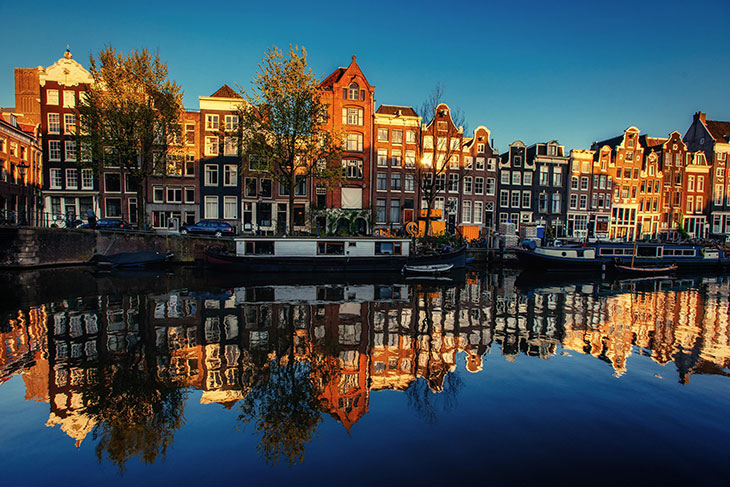 On January 26, 2018, Nick Allen of the Telegraph penned the following report, "Dutch spies 'caught Russian election hackers on camera' 
Excerpts:
"Dutch spies reportedly broke into computers used by a Russian hacking group that interfered in the US election, even watching the Kremlin-backed outfit on their own office surveillance cameras."
"In an extraordinary counter-espionage operation agents in the Netherlands penetrated the systems of the Russian cyber unit known as Cozy Bear in mid-2014 and monitored them for at least a year."
"They collected CTTV footage of individuals involved and pinpointed the location of the Russian group as a university building near Red Square in Moscow."
"Dutch operatives informed the CIA and helped remove Cozy Bear from US State Department computers they had hacked into in late 2014."
"American spies were reportedly so grateful they sent cake and flowers to their counterparts in the Dutch General Intelligence and Security Service, known as AIVD."
"The Dutch also monitored the Russian hackers as they tried to undermine unclassified computer systems in Congress and the White House."
"Cozy Bear would later be identified as one of two Russian government-linked hacking groups that broke in to the Democratic National Committee's computers, releasing emails embarrassing to Hillary Clinton ahead of the 2016 US presidential election."
"The other Russian hacking group involves was known as Fancy Bear."
"The Dutch role in the unmasking of Cozy Bear hackers was reported by the respected daily newspaper Volkskrant, and Dutch television current affairs programme Nieuwsuur."
"Kajsa Ollongren, the Dutch Interior Minister, declined to confirm or deny the reports, but said she was "very happy that we have good security services in the Netherlands that do their work well".
"Dmitry Peskov, Russian President Vladimir Putin's spokesman, dismissed the reports.
"The details unearthed by the Dutch could provide key evidence for US investigators looking into Russian interference in the election."
"However, that evidence could be limited as all but one of the two dozen Democrat officials whose emails were published were targeted by Fancy Bear, rather than Cozy Bear."
"Cozy Bear is one of Russia's elite hacking groups, in part responsible for the hack of the DNC in 2016 in an effort to influence the presidential campaign. They also, according to Dutch media reports, had been spied on by Dutch intelligence agents for at least a year. The observed the Russian hackers attempting to infiltrate both the State Department and the White House, and informed the NSA about the intrusions."