The city of Baltimore has a police department with a history of corruption and racism. The police department is supposed to be undergoing reforms after the death of an unarmed Black man, Freddie Gray who was killed in 2015 after police arrest in transit by a police van to the police department. (See:Death of Freddie Gray: 5 Things You Didn't Know – Rolling Stone/ April 2017)
Then recently there is the story of Demetrius Smith who had been wrongfully convicted for murder in 2008 by the Baltimore police, was proven innocent in 2013 but had to fight until January 2018 to have his record expunged. (See:A Case of "Mistaken" Identity | Filosofa's Word)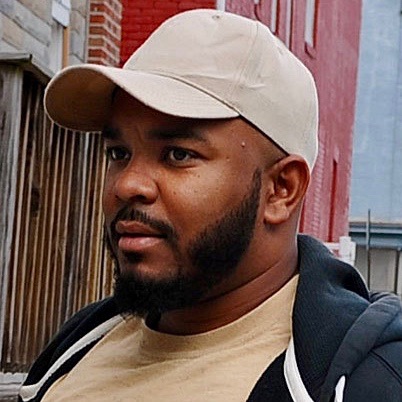 The latest 2017 scandal of an elite Baltimore police task force being a theft/ racketeering ring has shocked the community into seeing their police as criminals to be frightened of, instead of the protectors they have sworn to be.
Several officers have been charged with racketeering conspiracy, robbery and possession of a firearm in a crime of violence. The allegations include using their badge to steal from people, as well as overtime fraud and the planting of evidence.
Here is the rest of the story…
On December 18, 2017, Justin Fenton of the Baltimore Sun penned the following report, "Baltimore Gun Trace Task Force officer plans to argue crimes were theft, not robberies"
Excerpts:
"The attorney for a detective charged in the Baltimore Police Gun Trace Task Force racketeering case hopes to convince a jury that his client took money from people under legal circumstances and that pocketing the money is a lesser crime than the robbery and extortion charges he is facing."
"The argument came at a motions hearing for the three officers who plan to fight the charges at trial next month. Five other officers have pleaded guilty, while a former Baltimore officer who joined the Philadelphia police force is charged separately. Former Sgt. Wayne Jenkins and Detectives Daniel Hersl and Marcus Taylor were brought into the courtroom Tuesday (2/6/18) afternoon wearing jumpsuits from the local jails where they are being held. Their hands were cuffed behind their backs. All three sported shaved heads."
"Hersl's attorney, William Purpura, said his client had probable cause to stop people and used legal authority to take drugs, guns and cash from them. He said his client "readily admits" it was "bad conduct," but it is not the same as robbery and extortion."
 "If an officer [then] converts that money for personal use, that is a theft," Purpura told U.S. District Court Judge Catherine Blake.
"Under the law, robbery involves taking property from another person either through the use of or threat of violence, while theft is taking that property without violence or threat — think the difference between a mugging and a pickpocket.
"Assistant U.S. Attorney Leo Wise added that some of the victims will testify that Hersl and the officers lied about the circumstances under which they were stopped or searched."
The officers are charged with racketeering conspiracy, robbery and possession of a firearm in a crime of violence. The allegations include using their badge to steal from people, as well as overtime fraud. Jenkins also recently was charged with planting evidence on a man in 2010.
"Hersl and Taylor have pleaded not guilty. Jenkins has not entered a plea, and his attorney did not speak at Tuesday's hearing."
"Jenkins could be seen in the courtroom talking to his attorney. Asked  (the Dad) why his son wasn't mounting a more aggressive defense to the charges, Lloyd Jenkins said, "We're all scared to do anything."
"The case has prompted the disbanding of the elite gun unit as well as other plainclothes units throughout the Baltimore Police Department. Attorneys have filed more than 40 notices of civil lawsuits with the city, and about 175 criminal cases have been dropped and convictions overturned. The state public defender's office says 2,000 cases are tainted, and the first federal convictions were overturned Monday when a judge apologized to two men who allegedly had drugs planted on them by Jenkins."
"Rayam testified at a federal drug trial this fall that he used falsified search warrants to gain entry to places where he wanted to take money or other items from people."
"The incident report was the coverup," Rayam said.
"But he also said he never put false charges on anyone. "The charges were always true," he said, adding that he might sometimes lessen the charges the arrestee faced if something was taken from them during the incident."
"Rayam and Gondo also said they committed off-duty home invasions."
"In that incident, prosecutors say Hersl participated in taking and splitting up a $20,000 bundle of money. Clewell has not been accused of taking any money."
"Wise said the cooperating defendants will show "a lot of problems with warrants" the officers filed in court."
"They weren't great with their paperwork, believe it or not," Wise said sarcastically."
Related Articles:
Witness: Baltimore Gun Trace Task Force officer brought him trash full of looted drugs/ BaltimoreSun .
Notable testimony from the Baltimore Police Gun Trace Task Force …
Feds have reopened 2010 case involving slain Baltimore detective 
Baltimore Police Gun Trace Task Force: Ongoing coverage – Baltimore …
In Baltimore, Brazen Officers Took Every Chance to Rob and Cheat NY Times 2/6/18 …