How could the republican US President Donald Trump have possibly been nominated for the Nobel Peace Prize? The answer is that there were fraudulent letters nominating the US President for both the current and the past year. Last year the incident was not made public. The Norwegian Nobel Prize Committee was able to verify this by contacting the party who was supposed to have sent it. It has submitted the fraudulent nominations to the Oslo police and the US FBI for investigation.
Now where would you recommend that the FBI look first?
Here is the rest of the story…
On February 28, 2818, Henrik Pryser Libell of the New York Times penned the following report,  "Trump's Nomination For The Nobel Peace Prize Was Apparently Forged. Twice"
Excerpts:
"The protocol for nominating and choosing recipients of the Nobel Peace Prize is one of the world's most scrutinized and secretive."
"A total of 329 candidates — 217 individuals and 112 organizations — are being considered for this year's prize, which will be announced in October. The identities of the candidates are kept secret, and indeed, the Norwegian Nobel Committee, which awards the prizes, is forbidden from divulging any information about its deliberations for 50 years, and even then, only for scholarship purposes and at its discretion."
"But a wrinkle in this time-honored process — the peace prize was first awarded in 1901 — emerged on Tuesday, when the committee announced that it had uncovered what appeared to be a forged nomination of President Trump for the prize. The matter has been referred to the Oslo police for investigation."
"Moreover, the forgery appears to have occurred twice: Olav Njolstad, the secretary of the five-member committee, said it appeared that a forged nomination of Mr. Trump for the prize was also submitted last year — and was also referred to the police.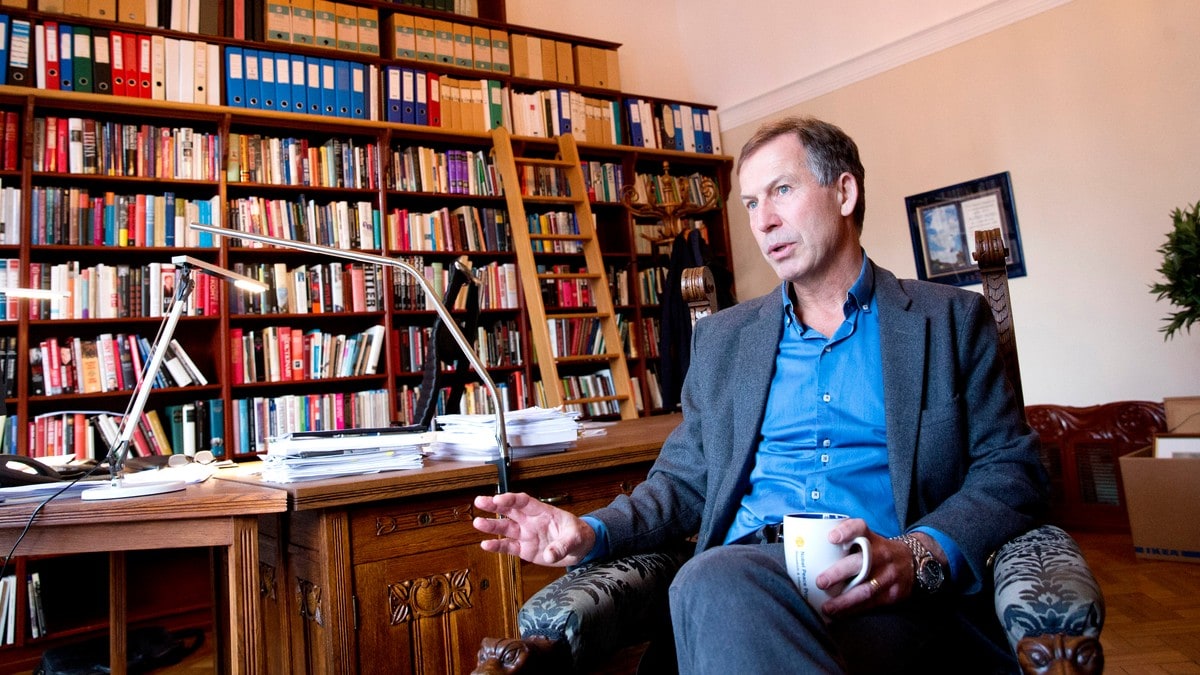 "Inspector Rune Skjold, the head of the economic crimes section of the Oslo police, said that investigators had been in touch with the F.B.I. since last fall, which suggests that the forged nominations originated in the United States. He said the police believed that the same perpetrator was behind both forgeries."
 "
Mr. Skjold said the earlier letter was subjected to a thorough and lengthy forensic examination, which the new letter is also likely to undergo."
"In a phone interview on Wednesday (2/28/18), Mr. Njolstad of the Nobel committee, said, "We verify all nominations, at least the ones with a shadow of doubt."
"A large number of people qualify as nominators for the prize, including heads of state, lawmakers and cabinet ministers of countries around the world; members of the International Court of Justice and the Permanent Court of Arbitration, both based in The Hague; members of the Institute of International Law, based in Ghent, Belgium; university professors of history, social sciences, law, philosophy, theology and religion; certain university leaders; directors of peace research institutes and foreign policy institutes; and past recipients of the prize."
"Four American presidents have been awarded the prize, most recently Barack Obama, in 2009. Jimmy Carter was recognized in 2002, more than two decades after he left office."
"The decision to present the award to Mr. Obama, during his first year in office, while the United States was still engaged in wars in Afghanistan and Iraq (conflicts that continue to this day), was widely criticized at the time. The following year, the prize went to the Chinese dissident Liu Xiaobo, setting off furious protests from China and a long chill in diplomatic relations between China and Norway."
"Thorbjorn Jagland, a former prime minister of Norway, who was the chairman of the Norwegian Nobel Committee when Mr. Obama and Mr. Liu were recognized, remains on the selection committee but no longer leads it."
"Since 1901, 131 laureates have been recognized (many sharing the prize with others). One laureate, Le Duc Tho of North Vietnam, in 1973, declined the prize. Three laureates — Mr. Liu; Aung San Suu Kyi, now Myanmar's de facto leader; and the German pacifist and journalist Carl von Ossietzky — were in detention or under house arrest."