Finally a US republican Senator of the US Senate Judiciary Committee is taking action to address the warped speed rushed through process that the FBI Acting Deputy Director Andrew McCabe had been subjected to when he was fired on March 16, 2018, just 48 hours short of his retirement date on the 18th of March which means his pension is at risk.
On the 18th of March Senator Lindsey Graham of South Carolina has taken the step to demand an emergency Senate Judiciary hearing over Trump's McCabe's firing.
"For over a year, this highly reputed FBI civil servant had been under constant mean spirited attacks on a personal level by the republican President Donald Trump."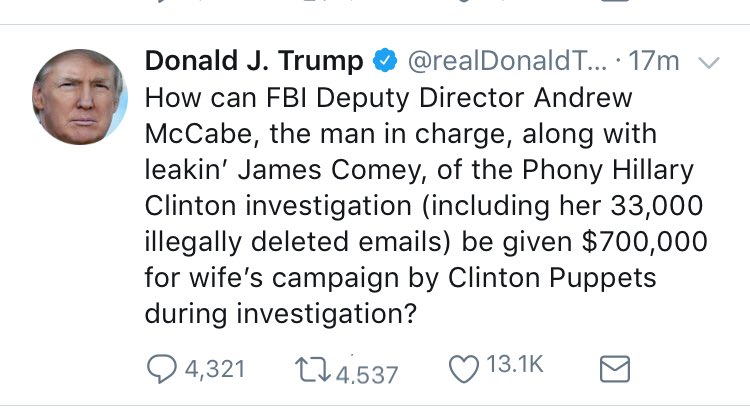 The abrupt firing was supposedly due to an internal Inspector General's report which had been conducted to review the FBI's handling of the Clinton Foundation / email scandal in 2016 which has yet to be finalized.
Based on this report, the Office of Professional Responsibility (OPR) of the Justice Department had recommended the firing with the charge that Mr. McCabe had been less than candid during the review process, an allegation which Mr. McCabe disputes. In short, there is no way that there was sufficient time for Mr. McCabe to avail himself of whatever redress procedures he is entitled to as a 21 year civil servant who has served with distinction.
The president had his Attorney General Jeff Sessions do the honors. even though Mr. Sessions had been supposed to recuse himself from the Clinton Foundation/ email probe as well as the Trump-Russia inquiry. (See: Sessions' Firing McCabe Violated His Promise to Recuse | Just Security)The way the president reacted to the firing says it all. On the 17th of March, this is how the US president responded by tweet to the news of Mr. McCabe being fired,  "Andrew McCabe FIRED, a great day for the hard working men and women of the FBI — A great day for Democracy."
Here is the rest of the story…
On March 18, 2018, Joelle Grande of the Washington Press penned the following report,  "Lindsay Graham just demanded emergency Senate Judiciary hearing over Trump's McCabe's firing"
Excerpts:g
"Sen. Lindsey Graham (R-S.C.) responded to the shocking firing of FBI Deputy Director Andrew McCabe today by calling for a Senate Judiciary hearing on the issue, seeking some desperate measure of transparency in the fetid slurry that is the Trump Administration."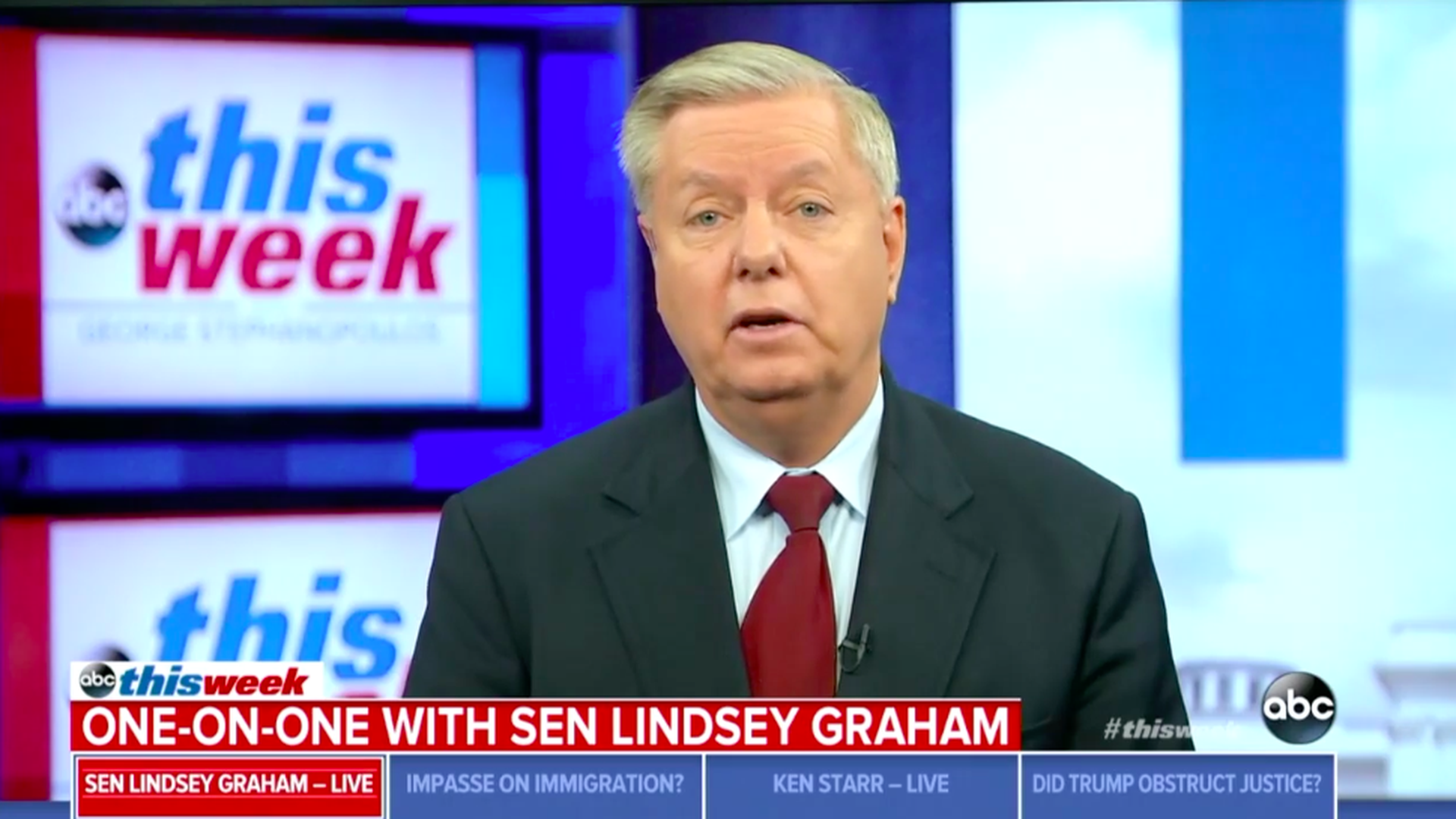 "With only two days left before FBI Deputy Director Andrew McCabe was scheduled to retire with his full pension, Attorney General Jeff Sessions bowed to President Trump's pressure and fired McCabe, leaving him without a retirement fund after over 21 years of government service.
"I think we owe it to the average American to have a hearing in the Judiciary Committee where Attorney General [Jeff] Sessions comes forward with whatever documentation he has about the firing, and give Mr. McCabe the chance to defend himself," Graham, a member of the panel, said on CNN's "State of the Union."
"Sessions didn't acknowledge the president's involvement in the decision, citing only the report issued by the Department of Justice's Office of the Inspector General and the FBI's Office of Professional Responsibility, which investigated McCabe's conduct during the FBI investigation of Hillary Clinton and concluded that he lied about his role in the unauthorized disclosure of details of the ongoing investigation to the press."
McCabe, after unsuccessfully trying to convince Sessions and the Justice Department over the last few days that his firing so close to his already planned departure was unjustified, slammed the vindictive action as an attempt by the Trump administration "to taint the FBI, law enforcement, and intelligence professionals more generally."
"Whatever the next steps, the vindictiveness of Trump and Sessions in stripping a dedicated civil servant of his long-earned pension is demonstrative of their desperation as the truth slowly worms its way into the light of day."
"Sen. Patrick Leahy (D-Vt.), also a member of the Senate Judiciary Committee called for an oversight hearing into the Trump Administration's egregious attacks on the FBI, Justice Department, and the rule of law."
"Should Trump use this opportunity to go after Special Counsel Robert Mueller and shut down the Russia investigation, Senator Graham has said it would be "the beginning of the end" of the Trump presidency."
"One can only hope."